As 2016 comes to an end, it would be necessary to cast our eyes back and evaluate the state of the year's small screen output. It's worth taking a look back at the best shows the year has brought us, what we've been watching, talking about, and obsessing over in the past twelve months. Here's the editor's pick of the best iTunes TV shows in 2016, from fresh, relevant comedies to intricate dramas.
iTunes Best of 2016 - Best iTunes TV Shows of 2016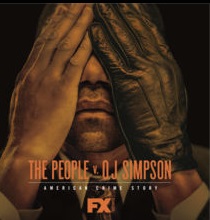 This Year's Obsession - American Crime Story
Price: $24.99
The People v. O.J. Simpson: American Crime Story is an American true crime anthology television series developed by Scott Alexander and Larry Karaszewski as a spin-off of the television series American Horror Story. It goes inside the O.J. Simpson trial with a look at the legal teams battling to convict or acquit Simpson of double homicide. It explores how a combination of prosecution overconfidence, defense shrewdness, and the LAPD's history with the city's African-American community gave a jury what it needed: reasonable doubt.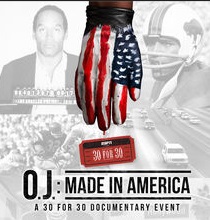 Most Thought-Provoking - O.J.: Made in America
Price: $19.99
From his meteoric rise to the infamous "Trial of the Century," this definitive documentary traces Simpson's career and the turbulent events that shaped his shocking fall. Director Ezra Edelman's seven-hour saga packs a stunning emotional punch, nimbly exploring issues of class, racial prejudice, and domestic abuse. Part true-crime epic, part social history, it's powerhouse filmmaking we couldn't stop watching. It's the defining cultural tale of modern America - a saga of race, celebrity, media, violence, and the criminal justice system.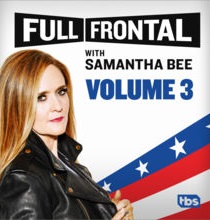 Late Night Rule-Breaker - Full Frontal with Samantha Bee
Price: $19.99
It is an American news comedy program that airs on Mondays on TBS in the United States and on The Comedy Network in Canada. The show premiered on February 8, 2016, and is hosted by comedian Samantha Bee, previously a correspondent on The Daily Show. As one of the most unique and visible comedic voices on television, this program is breaking up late-night's all-male sausage fest. It features Samantha's nuanced view of political and cultural issues, her sharp interview skills and her repartee with world leaders.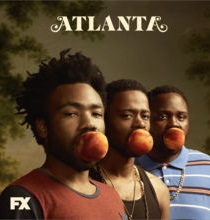 Best New Comedy - Atlanta
Price: $19.99
Atlanta is about two cousins navigating their way in the Atlanta rap scene in an effort to improve their lives and the lives of their families. It stars Glover as Earnest "Earn" Marks, an animless dreamer who leaves school and moves back to his titular hometown to break into the big time - or at least support his baby daughter - by managing his shady cousin's fledgling rap career. Deftly mixing sly observational humor with surprisingly dramatic takes on life, love, and the young African-American experience, it's a funny but sincere look at a world that's unlike anything else on TV.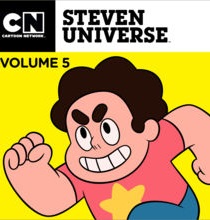 Most Original Kids Show - Steven Universe
Price: $19.99
It is the coming-of-age story of a young boy named Steven Universe, who lives in the fictional town of Beach City with the "Crystal Gems" – Pearl, Garnet, and Amethyst, three magical humanoid aliens. Steven, who is half-Gem, goes on adventures with his friends and helps the Gems protect the world from their own kind. The series has received critical acclaim for its art design, music, voice acting, characterization and has a broad and active fanbase. It was nominated for two Emmy Awards and five Annie Awards. Books, comics, and a video game based on the series have been released.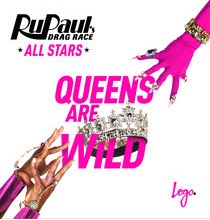 Extravaganza of the Year - RuPaul's Drag Race All Stars
Price: $14.99
Rupaul's Drag Race has come an amazingly long way since its 2009 premiere. With its irresistible combination of America's Next Top Model's camp, and Project Runway's craft, it's transformed from a little-seen cult favorite to a cultural juggernaut. Its first All Stars spinoff came after the breakthrough fourth season; Season 5-8 have seen the series evolve into a flawlessly polished and well oiled machine, both onscreen and off. Every ounce of that savvy and confidence is on display from the very first moments of this second season.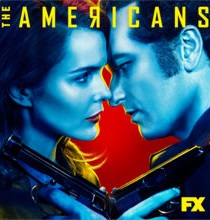 Most Consistently Great - The Americans
Price: $29.99
Set in the early 1980s during the Cold War, The Americans is the story of Elizabeth (Keri Russell) and Philip Jennings (Matthew Rhys), two Soviet KGB officers posing as an American married couple living in the northern Virginia suburbs of Washington, D.C., with their children (Holly Taylor and Keidrich Sellati) and their neighbor, Stan Beeman (Noah Emmerich), an FBI agent working in counterintelligence. Each character is on the precipice of a reckoning from which they might never return, making the fourth season of this consistently brilliant drama its most high-stakes one yet.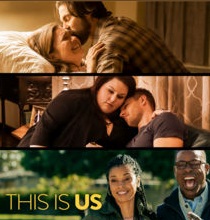 Best New Drama - This is Us
Price: $19.99
Created by the makers of Crazy, Stupid, Love, This is Us follows five seemingly unconnected people whose joys and sorrows interect in intimate and wondrously unexpected ways. Starring Mandy Moore (A Walk to Remember), Milo Ventimiglia (Heroes, Gilmore Girls) and Sterling K. Brown (The People v. O.J. Simpson: American Crime Story), this refreshingly honest and provocative series follows a unique ensemble. As their paths cross and their life stories intertwine in curious ways, we find that several of them share the same birthday, and so much more than anyone would expect.
More Top Sellers of iTunes TV Shows in 2016
Game of Thrones (Season 6) - In Series 6, Bran Stark continues to train with the Three-Eyed Raven and, after being captured, Daenerys Targaryen is brought to Vaes Dothrak. Elsewhere, Ramsay Bolton's heir status is threatened in Winterfell and Jon Snow's fate is revealed.
The Walking Dead (Season 7) - With the arrival of Negan in the seventh season of The Walking Dead, Rick and his group see their world turned completely upside-down, leaving them trapped, powerless, and at the mercy of their captor.
The Big Bang Theory (Seaon 10) - Just prepare to test a new hypothesis of inspired comedy that's nothing short of genius in Season 10!
Downtown Abbey (The Final Season) - Return to Downtown Abbey for the sixth and final season to discover the fates of the Crawley family, and the servants who work for them, as they face new challenges and begin forging different paths in a rapidly changing world.
Mr. Robot (Season 2) - Following the events of fsociety's 5/9 hack on multi-national company Evil Corp, the second season will explore the consequences of that attack as well as the illusion of control.
American Horror Story (Roanoke) - It's an anthology horror drama series created and produced by Ryan Murphy and Brad Falchuk.
The Flash (Season 3) - In Season 3, Barry faces the unknown - as he irrevocably alters the timeline by saving his mother from the clutches of the Reverse-Flash. The only question now -as he remains trapped in his own Flashpoint Paradox - is will he be able to find a way out?
Better Call Saul (Season 2) - Season one left Jimmy at the center of a large class-action lawsuit that led to a promising job opportunity at a prestigious firm in Santa Fe. Having arrived at a fork in the road, will Jimmy take the straight and narrow path with a safe corporate job or will he fall back into his "Slippin' Jimmy" con artist ways?
More iTunes Tips: How to Get iTunes TV Shows for Free
Whether you may know it or not, iTunes offers free episodes for users to download. It adds new full-length TV shows every week in the section "Free on iTunes" where you can easily access to a great many of free episodes. For more details about the free iTunes TV shows, you should follow this guide: How to Easily Download Free iTunes TV Episodes >>

Matt Smith is an amateur writer engaged in Tuneskit in 2013. He is a movie lover who write a lot of movie reviews for many websites and blogs.