Although this year was not good for many things, there was plenty in the cinema of 2016 worth celebrating. With just one month before the end of the year, here's a look back at this year's best films rated in iTunes Store from superheroes and musicals to coming-of-age stories, politics, and animation.
iTunes Best of 2016 - Editor's Favorite iTunes Movie Selections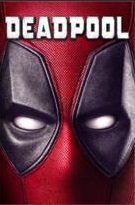 Best Blockbuster - Deadpool
Price: $14.99 Release Date: February 12, 2016 Director: Tim Miller
Based upon Marvel Comics' most unconventional anti-hero, DEADPOOL tells the origin story of former Special Forces operative turned mercenary Wade Wilson, who after being subjected to a rogue experiment that leaves him with accelerated healing powers, adopts the alter ego Deadpool. Armed with his new abilities and a dark, twisted sense of humor, Deadpool hunts down the man who nearly destroyed his life. Starring God's perfect idiot Ryan Reynolds and a bunch of other "actors," DEADPOOL is a giddy slice of awesomeness packed with more twists than Deadpool's enemies' intestines and more action than prom night.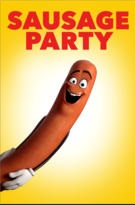 Best Comedy - Sausage Party
Price: $14.99 Release Date: August 12, 2016 Directors: Conrad Vernon, Greg Tiernan
In this R-rated CG-animated movie, one sausage leads a group of supermarket products on a quest to discover the truth about their existence and what really happens when they become chosen to leave the grocery store. The film features the vocal talents of some of today's best comedy stars, including Seth Rogen, Kristen Wiig, Jonah Hill, Bill Hader, Michael Cera, James Franco, Danny McBride, Craig Robinson, etc. Filled with food puns, bizarre innuendo, gory battle scenes, and pokes at outrageous stereotypes, Sausage Party manages a canvas of slick, colorful animation. The film received positive reviews and grossed more than $140 million.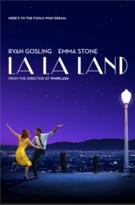 Best Hollywood Romance - La La Land
Price: $19.99 Release Date: December 9, 2016 Director: Damien Chazelle
Written and directed by Academy Award nominee Damien Chazelle, LA LA LAND tells the story of Mia (Emma Stone), an aspiring actress, and Sebastian (Ryan Gosling), a dedicated jazz musician, who are struggling to make ends meet in a city known of crushing hopes and breaking hearts. Set in modern day Los Angeles, this original musical about everyday life explores the joy and pain of pursuing your dreams. The film received rave reviews from critics, publications and media-outlets particularly praising Damien Chazelle's direction, Gosling and Stone's performances, musical numbers, overall production, and the film's revitalization of the musical film genre.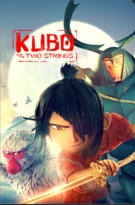 Best Animated Movie - Kubo and the Two Strings
Price: $14.99 Release Date: August 19, 2016 Director: Travis Knight
Kubo and the Two Strings is an epic action-adventure set in a fantastical Japan from acclaimed animation studio LAIKA. Young Kubo's (Art Parkinson) peaceful existence comes crashing down when he accidentally summons a vengeful spirit from the past. Now on the run, Kubo joins forces with Monkey (Charlize Theron) and Beetle (Matthew McConaughey) to unlock a secret legacy. This colorful film's breathtaking art and animation are reasons enough to watch Kubo and the Two Strings - but there's so much more to this exceptional fable, including stellar vocal performances and a captivating story.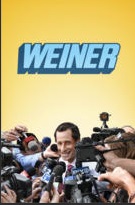 Best Documentary - Weiner
Price: $9.99 Release Date: May 20, 2016 Director: Josh Kriegman, Elyse Steinberg
Filmed with astonishing access by documentarians Josh Kriegman and Elyse Steinberg, Weiner follows ex-Congressman Anthony Weiner's attempt to run for New York City mayor following his notorious sexting scandal - only to plummet directly into another one mid-campaign. A distinct undercurrent of tongue-in-cheek humor makes it feel like a feature-length episode of Veep, but make no mistake: Weiner is one of the quintessential political documentaries of our time. The film received near universal acclaim by critics. And it's also the winner of the 2016 Sundance Grand Jury Prize.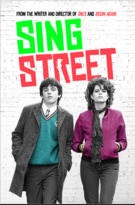 Best Feel-Good Movie - Sing Street
Price: $14.99 Release Date: April 15, 2016 Director: John Carney
Irish writer and director John Carney takes inspiration from his own adolescence growing up in Dublin in the '80s for this lively, crowd-pleasing musical about a young teen experiencing a new school, his first love, and his first band. Newcomer Ferdia Walsh-Peelo is terrific as bescotted Cosmo, who forms a group to woo older girl Raphina. Everything about this utterly irresistible movie is right: the kids' constantly changing hair and New Wave fashions, the band's bubbly original pop music, a soundtrack that includes Joe Jackson and The Cure, and Cosmo's complicated relationships with Raphina, his mates, and his family.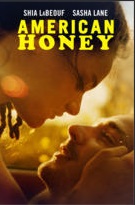 Breakout Star of the Year - American Honey
Price: $14.99 Release Date: September 30, 2016 Director: Andrea Arnold
American Honey is a 2016 British-American drama road film written and directed by the British filmmaker Andrea Arnold. Starring Sasha Lane, Shia LaBeouf, and Riley Keough, the film tells the story of a teenage girl with nothing to lose joins a travelling magazine sales crew, and gets caught up in a whirlwind of hard partying, law bending and young love as she criss-crosses the Midwest with a band of misfits. It's one of 2016's most darkly evocative films. A quite good flick reflective of the necessary path taken by a swath of teen-twenty something - moving at times, boring and needing of editing at others, if you want to be depressed about the underclass - don't miss this.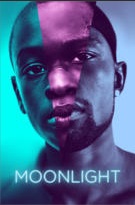 Best New Filmmaker - Moonlight
Price: $14.99 Release Date: October 21, 2016 Director: Barny Jenkins
MOONLIGHT chronicles the life of a young black man from childhood to adulthood as he struggles to find his place in the world while growing up in a rough neighborhood of Miami. At once a vital portrait of contemporary African American life and an intensely personal and poetic meditation on identity, family, friendship, and love, MOONLIGHT is a groundbreaking piece of cinema that reverberates with deep compassion and universal truths.
More of the Year's Best: Other Top iTunes Movies of 2016
Star Wars: The Force Awakens - The Star Wars saga continues with this seventh entry -- the first under the Walt Disney Co. umbrella. The film acts as the start of a new trilogy set after the events of Return of the Jedi. J.J. Abrams directs from a script by Michael Arndt. Star Wars: The Force Awakens honors the series and takes it in exciting new directions. Both The Millennium Falcon and millennials, it would seem, are in good hands.
Zootopia - Produced by Walt Disney Animation Studios and released by Walt Disney Pictures, Zootopia is the 55th Disney animated feature film. The film details the unlikely partnership between a rabbit police officer and a red fox con artist as they uncover a conspiracy which involves the disappearance of predator inhabitants of a mammalian metropolis.
Captain American: Civil War - In Captain America: Civil War, disagreement over international oversight of the Avengers fractures them into opposing factions—one led by Steve Rogers and the other by Tony Stark. The film became a critical and commercial success, grossing over $1.1 billion worldwide, making it the highest-grossing film of 2016 and the 12th highest-grossing film of all time.
The Revenant - Leonardo DiCaprio stars in this visceral, epic adventure inspired by true events from writer-director Alejandro G. Iñárritu. While on a hunting expedition in the uncharted American wilderness, Hugh Glass is attacked by a bear and left for dead. Despite unimaginable grief and betrayal by his confidant, Glass must navigate a vicious winter in a relentless pursuit to live.
Finding Dory - Finding Dory focuses on the amnesiac fish Dory, who journeys to be reunited with her parents. Along the way, she is captured and taken to a California public aquarium, from which Marlin and Nemo attempt to rescue her.
The Big Short - Directed by Adam McKay and written by McKay and Charles Randolph, The Big Short is based on the 2010 book The Big Short: Inside the Doomsday Machine by Michael Lewis about the financial crisis of 2007–2008 which was triggered by the United States housing bubble.
More iTunes FAQs: QuickTips to Play iTunes Movies Everywhere?
When you buy movies from iTunes, there are some restrictions you need to know in advance. Unlike the common media content, movies we rented or purchased from iTunes Store are not allowed to freely transfer to any other device or platform but stick to Apple's approved ones only. It's simply because Apple uses DRM encryption method to protect those movies. Before you decide to buy or rent a movie from iTunes, you are suggested to install a special tool on your computer, that is, TunesKit DRM M4V Converter. It's an all-in-one DRM removal solution for iTunes to completely bypass the FairPlay DRM lock from iTunes M4V movie purchases and rentals. It's able to convert the protected iTunes M4V videos to lossless MP4, M4V and other unprotected media formats. By using this smart application, you can get back the full control on iTunes movies you legally purchased and put them on any device and player as you want. Here's a complete guide to easily remove DRM from iTunes movies with TunesKit: How to Losslessly Unlock DRM from iTunes M4V >>

Matt Smith is an amateur writer engaged in Tuneskit in 2013. He is a movie lover who write a lot of movie reviews for many websites and blogs.