It is the Thanksgiving season once again, a nice time to be with your family and friends as you usher in the season of festivities. This season is characterized by plenty of food and get togethers. Nothing ties the get togethers as perfectly as a movie session where you can all enjoy the silver screen production of your best actors. iTunes has a great stock of such great movies that you can buy or rent and watch calmly with your close relations. Here are among the 15 best movies to watch on Thanksgiving 2018 with your families from iTunes Store.
15 Best Thanksgiving Movies/TV Episodes for Families
No.1 Moana
Quite old, but as the saying goes, great thing never get old. This animation starring Dwayne Johnson that was released in 2016 tells of the story of Moana, a daughter to a Polynesian chief who ventures out to the sea to try and redeem her land amidst the infestation of bight to their crop. A rib-cracking production that will leave you in a very happy mood. You can buy this movie for only $19.99 from iTunes.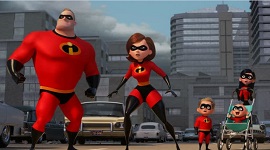 No.2 The Incredibles
This is another animation film under the superhero genre that is perfect for thanks giving. Among the best thanksgiving movies for kids with some comic relief that focuses on the superhero's kids trying to save him and his wife from villainous forces. This adventurous movie goes for $19.99 if you want to buy or $4.99 for rentals.
No.3 Little Fockers
This entry is relatively older than the others but a film starring Ben stiller and Robert De Niro is not just to be trashed as old maybe a classic. This is another installment of these two in a series of movies that focus on a man who is always on the wrong side of his ever strict father in law. Now with kids on the shenanigans have grown and the kids add such a twist to the plot. It is available for rental at $3.99 and at $14.99 if you want to buy it.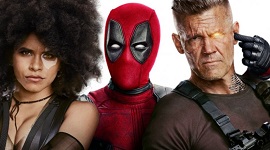 No.4 Deadpool 2
This one is pg. rated and a sequel in the Deadpool series that focuses on Deadpool, an antihero character who loses his wife in an attack in his house and also has an adversary from the future seeking to kill a mutant kid with superpowers. This is a very engaging movie full of dark comedy and is suitable for a happy bonding time among the adults. This film can be bought at $19.99 or rented out for $5.99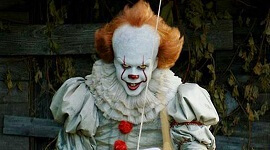 No.5 It
Adopted from Stephen king's novel bearing the same name, this horror is hair rising and will form a good past time activity for the adults to watch as the kids play. It focuses on a deranged demonic clown that kidnaps kids and instills fear into others. A boy whose brother was kidnapped by this clown assembles his group of friends to go and fight this creature and recover his missing brother. This movie is available for $14.99 on purchase.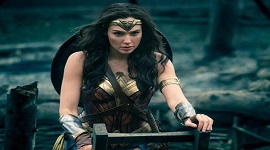 No.6 Wonder Woman
What other way for adults to bond other than watching a superhero movie reminiscent of the comic book days. It focuses on an Amazonian princess who vows to stop a major war after g=her kingdom is raided. It is available at $17.99.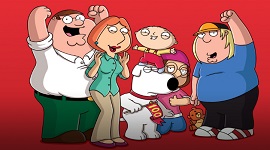 No.7 Family Guy Season 7
An adult animation that is filled with huge doses of dark humor that you can join your friends in binge watching. Each episode is available for $2.99.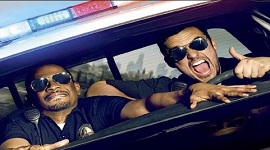 No.8 Let's Be Cops
Nothing is more engaging in a thanksgiving reunion than an old school comic movie after a heavy meal of turkey. This is a movie of that focuses on two friends who pretend to be cops and find themselves in various tight situations that forces them to act up. This awesome movie is available for $3.99 on renting while purchase goes for $14.99.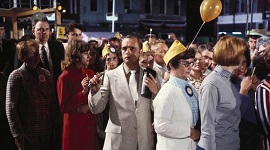 No.9 Cold Turkey
In keeping up with the thanksgiving spirit, this movie gives us the feeling of a typical thanksgiving dinner entangle in tragedy and laced with black humor. Nina makes a surprise visit back home after a 15 year absence and awakens old wounds and a disdain for her stepmother. His half-brother is meanwhile battling a gambling addiction and so is their father who has some news to share on the dinner table. This is one of the best movies for Thanksgiving after a heavy dinner.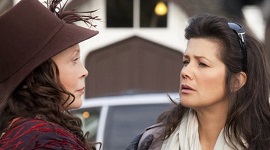 No.10 A Family Thanksgiving
A great movie for the whole family that will be a good family and friends bonding fodder over thanksgiving breakfast. It focuses on a high achieving attorney who hits her head and wakes up in an alternate reality being a loving parent to two kids. She ultimately wakes up to her ordinary life chasing court papers and reaches a decision to start a family of her own. A family oriented movie that you can get for $5.99.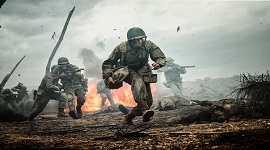 No.11 Hacksaw Ridge
Very inspiring movie that keeps up with the theme of giving thanks this time to our dedicated military personnel. A family friendly film that focuses on a soldier who saved 75 soldiers during the fierce battle of Okinawa in World War 2. The film is available in iTunes for $3.99 for rental and $4.99 on purchase.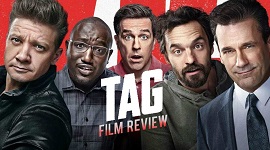 No.12 Tag
This movie focuses on a group of friends who for years have been playing a game of tag at a certain month with very hilarious shortcomings. Among the best Thanksgiving movies that focuses on the longevity pf friendships. The movie is available for $19.99 for purchase.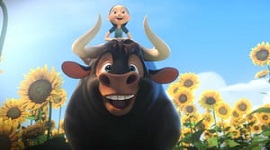 No.13 Ferdinand
Featuring the eccentric John Cena in the lead role, this animated film focuses on a giant bull who is so generous and friendly. However, he is exiled from his place after being mistaken for a beast. Together with other misfits as friends he makes a bid to get back home. This kid's movie is available at $14.99 on purchase.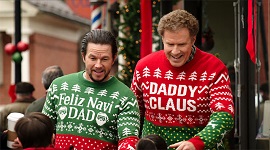 No.14 Daddy's Home 2
A very superb sequel to daddy's home featuring will Ferrell and mark Wahlberg as two parents who agree to co-parent their kids. Their fathers come for the holidays and it's a chain reaction of comic shortcomings. It is available for $14.99 on purchase.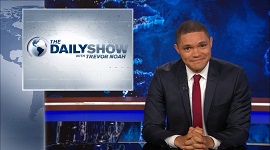 No.15 The Daily Show With Trevor Noah
A comic show by the comedian, Trevor Noah that will crack your ribs by his pokes on society and general issues. Each episode is available for $1.99 on iTunes.
Useful Tips to Share Thanksgiving Movies from iTunes Library to More Devices
While you are buying those Thanksgiving movies and TV shows from iTunes, you are unwittingly forced to agree to the DRM restrictions applied onto iTunes movies. In brief, iTunes films and TV episodes are locked by Apple's FairPlay DRM, because of which users can only play the purchased or rented iTunes videos on authorized Apple's products. To break the limit and share iTunes movie library to other platforms or devices, something called iTunes DRM removal software will be needed.
Among them, you are suggested to try TunesKit iTunes Video Converter, which is dedicated to removing DRM from iTunes movie purchases and rentals and converting the iTunes video from protected M4V to MP4 or other formats without losing any quality. By using this iTunes movie converter, you can freely share Thanksgiving movies from iTunes to anywhere else, like smart TVs, Android phones, game consoles, and more.
For complete guide, you may visit: How to Convert iTunes Movies to MP4 Losslessly.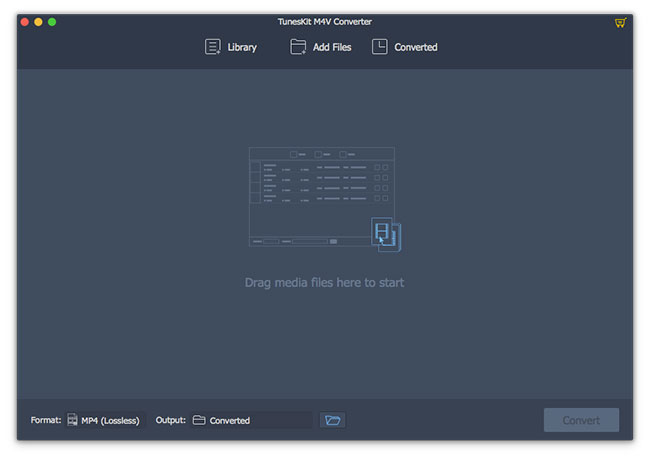 Conclusion
This movie list provides a ton of great iTunes movies and TV shows that will really provide a great bonding time for you and your family on Thanksgiving Day. However, there are still thousands of other awesome films and episodes that you can rent or purchase on iTunes for this Thanksgiving. Check some of your favorite shows year by year, and you will definitely find them here.

Matt Smith is an amateur writer engaged in Tuneskit in 2013. He is a movie lover who write a lot of movie reviews for many websites and blogs.