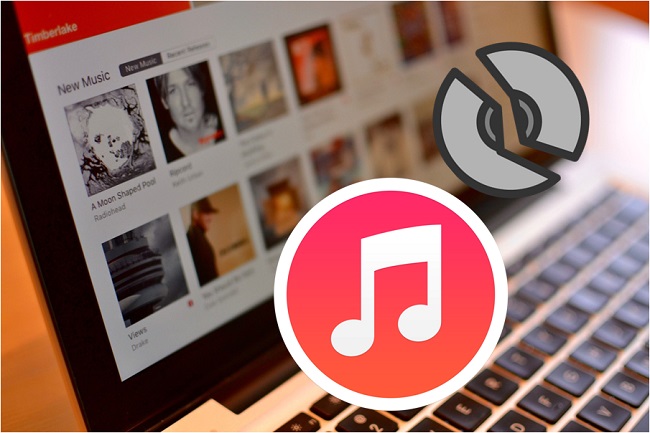 iTunes library might be damaged for different reasons. No matter how your library became a frustrating mess, there's always something you can do to get your library happy and running again. Here in the following article, we will show you different solutions to recover and fix your damaged iTunes library so that you can access the media content once again.
iTunes Library: What You Need to Know
What on earth is iTunes library? In the past, iTunes library was an XML file that contained all of the data on your media library. These days, it has a custom file format ITL and is responsible for keeping more than your playlists straight. If there's any problem happens to this file or the library is damaged, you'll be prompted with this message and iTunes can't open properly.

In this case, you could just create a new Library file and re-import all of your media. But doing so will cause all your play counts to reset, and you may lose any playlists that aren't in your iCloud Music Library. Therefore, it is important that you fix the iTunes library file.
Solution #1. Recover iTunes Library File from Time Machine
Note: This fix only works for you who are using Mac and have a working Time Machine backup, and you back up regularly enough not to loose too much data. Otherwise you should turn to the following solution.
1. Go to iTunes media folder under this path on your computer: /Users/Username/Music/iTunes/. Right-click the iTunes Library.itl file and select Rename. Append the file with "old" or "broken" and drag it to your Desktop.
2. Now navigate to menu bar of Mac, click on Time Machine icon and choose Enter Time Machine.
3. A Finder window will pop up displaying each backup with a timeline running up the side. Locate the most recent backup and highlight the library file and click Restore.
4. Open iTunes with the restored version in place and make sure that everything is working. Once you confirm that iTunes is back to normal, delete the broken library file on your Desktop.
Solution #2. Rebuild Your iTunes Library
If you don't have any existing backup, then the only choice is taking more extreme measures to completely recreate your iTunes library.
Note: This method is drastic, and it's very much possible that you can end up worse off than when you began. Thus we strongly recommend that you back up the existing iTunes folder before going any further. Besides, with this method, a few types of information of the original iTunes media files might be lost in the process, such as star ratings, play counts, and date added. If you can live without that, this solution tries to preserve everything else about your iTunes music library.
1. Go to iTunes folder and delete the following files: iTunes Library.itl, iTunes Library Genius.itdb, sentinel (make sure you have hidden files shown in Finder), and iTunes Library Extras.itdb.
2. If you enabled iCloud Music Library while opening iTunes, click File and select Add to Library. Then navigate to your existing iTunes Media folder, highlight it and click Open. iTunes will then reimport your existing media files.
3. If you doesn't enable iCloud Music Library, you may get an error message asking you to select a folder for your iTunes library. Then you should select your existing library folder and repeat the steps above to re-add all of your media files.
More iTunes Tips You May Like

Dan Miners is the PR manager of TunesKit since 2012. He is in charge of all public relations, advertising, affiliate, etc for TunesKit.