Unlike other services of Apple, Apple Music is available for both iOS and Android users. You can use Apple Music on iPhone, iPad, iPod touch, Android phones and tablets, computers, and so on. This enables more people to use Apple Music to stream music. Released with Apple Music, iCloud Music Library is pretty helpful for users to download and sync songs to other devices Apple Music supports.
But some people find that Apple Music library not loading on iPhone, Android, or other devices. What causes this problem? How to solve this loading problem? Here's the right place. We will tell you 7 methods to solve Apple Music library not loading. You will find all the answers in this article.
Possible Reasons for Apple Music Not Loading Library
Here are some reasons which have the possibility to cause this Apple Music library not loading problem. Before you start to use the solutions to fix Apple Music, figuring out the reason behind this problem might be helpful for you.
1. The internet connection is bad and makes Apple Music stuck on loading.
2. The music library is too large so that it takes much time to load it.
3. You have renewed Apple Music subscription.
7 Solutions for Apple Music Stuck on Loading
After you look through the possible reasons, you can start to fix this problem by yourself. Let's look at the solutions you can try when the Apple Music library won't load.
Disabling the iCloud Music Library Setting and Enabling Again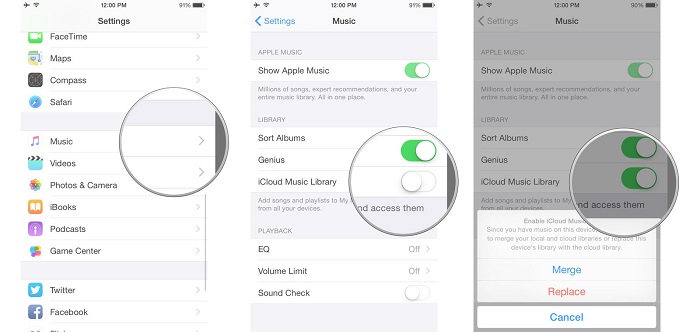 To use this feature, you need to keep the iCloud setting enabled on both the devices you want to sync music. Once you find that Apple Music is stuck on the loading library, you can disable and enable the iCloud Music Library setting. The restarting of the settings may fix this problem easily. You can follow this: Settings > Music > turn on Sync Library. And you can also login out of Apple ID and login into it again, since some people fix this issue by this operation.
To know more about how to disable iCloud Music Library, check: How to Disable iCloud Music Library.
Check the Internet Connection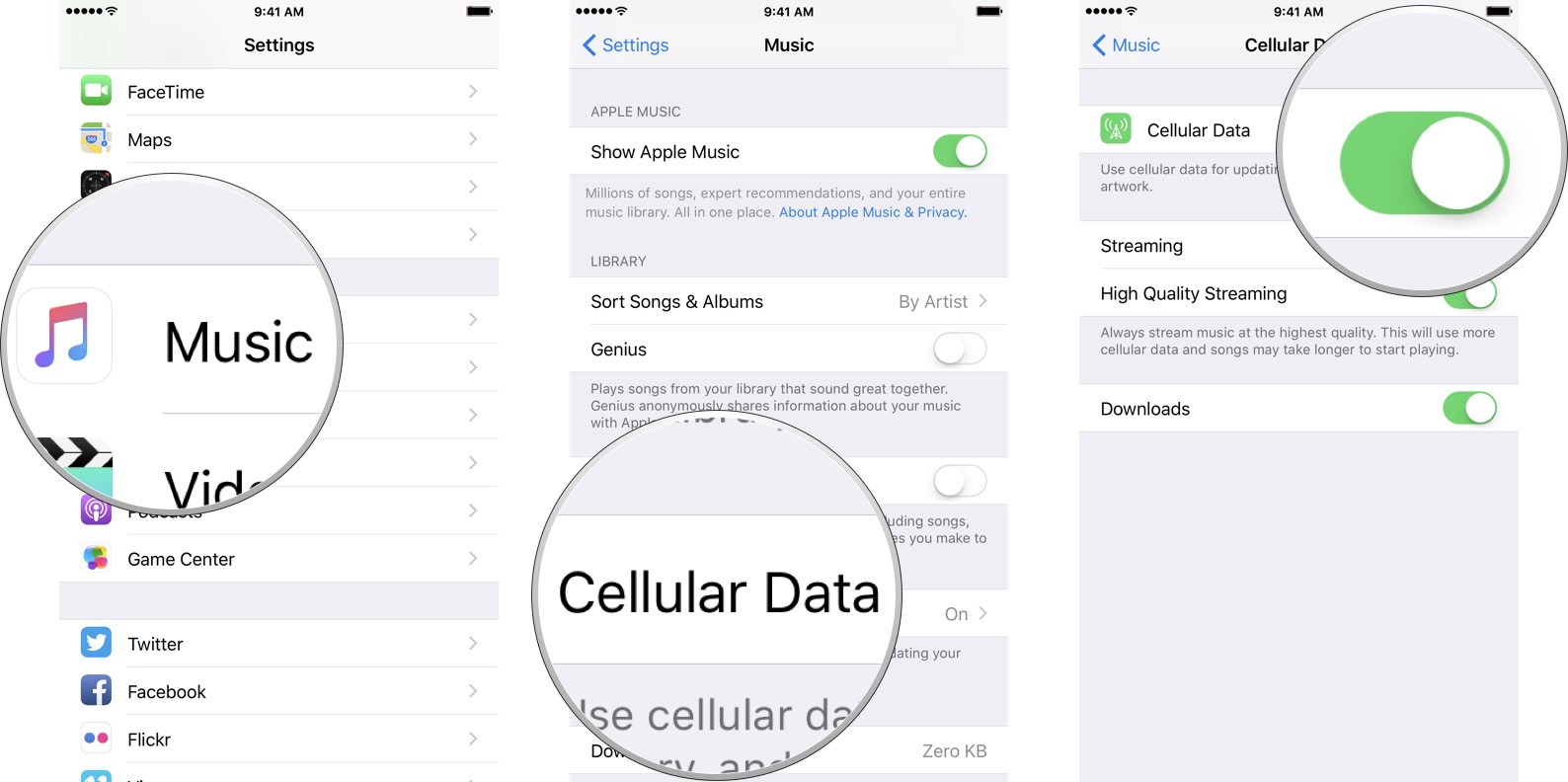 Check the internet connection of your device. Apple Music needs cellular data or Wi-Fi to sync and load songs. When you find can't use the internet on your device, find stable Wi-Fi for the loading of music or go out to get a better signal. To confirm cellular data is turned on, go to Settings > Music > Cellular Data.
Restart the App and Device
You can also restart the app and the device to fix Apple Music library not loading on iPhone, Mac, Android or other devices. This method is used frequently when we find some errors on an app. It is easy to operate and also effective. You can close the app and the device first, and then open your device and launch the Apple Music to load the library again.
Delete and Reinstall the App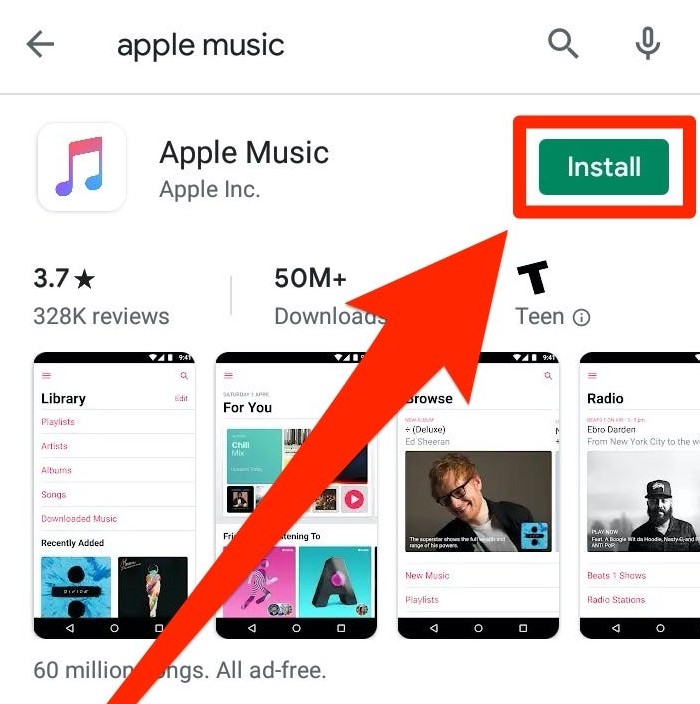 When restarting the app cannot make a difference, it is time to delete and reinstall Apple Music. Just remove the app from your device and download and install it again from the app store.
Leave It Alone
Some people have a huge library and it really needs time to load all of your songs to another device. So, look at the songs you own. If you admit that you own a large number of songs, just leave it alone and give it some time to load the songs.
Reauthorize Your Computer
Another common issue is a problem with the authentication of your device. You can't access your Apple Music library on your Mac or Windows computer. In this case, you need to reauthorize your Apple Music account on the computer.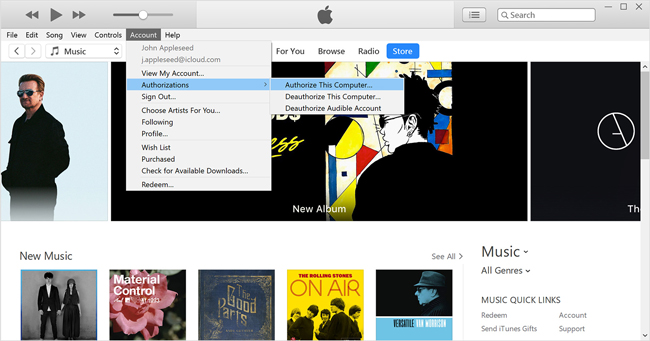 1) Open the Apple Music app or the iTunes app. Sign in with your Apple ID.
2) From the menu bar, choose Account > Authorizations, then choose to Authorize This Computer or Deauthorize This Computer.
3) Next, log in with your Apple ID and password.
4) Finally, tap Authorize or Deauthorize.
Turn on Sync Library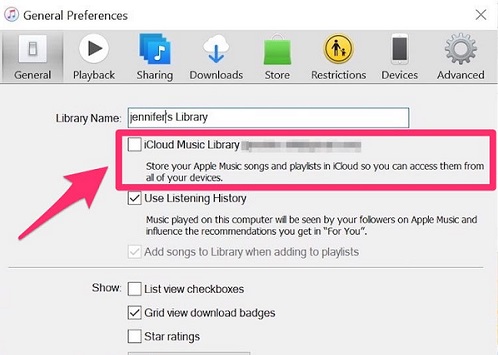 If you don't open the Sync Library option, your Apple Music library may not be loaded as normal. Remember to open this feature on your computer to sync your Apple Music library.
1) Open the Music/iTunes app on your computer.
2) Click the Music/Edit option from the menu bar.
3) Choose Preference > General.
4) In the General window, turn on Sync Library/iCloud Music Library.
5) Finally, hit the OK button to save.
How to Download and Transfer Apple Music Songs Easier
If you cannot fix Apple Music not loading library after trying all of the solutions above, there is still an alternative way for you to download and transfer Apple Music songs. And this method is even easier and more powerful than the old one. This method is to use ViWizard Audio Converter to convert Apple Music to MP3, WAV, FLAC or other unprotected formats. And after the conversion, you can deal with the songs like other common audios and transfer or listen to them freely without the need to use Apple Music app or iTunes. ViWizard Audio Converter is such a powerful app that can also convert iTunes songs and audiobooks, Audible audiobooks, and other common audios to MP3, M4A, M4B, AAC, FLAC, WAV in high quality with 30X faster speed.

ViWizard Audio Converter Key Features
download and convert Apple Music with the original quality
Convert Apple Music to MP3, WAV, M4A, M4B, AAC, FLAC
Remove the format protection from Apple Music, iTunes, and Audible
Handle the conversion of audios in batch at 30× speed
Step 1. Add Apple Music songs into ViWizard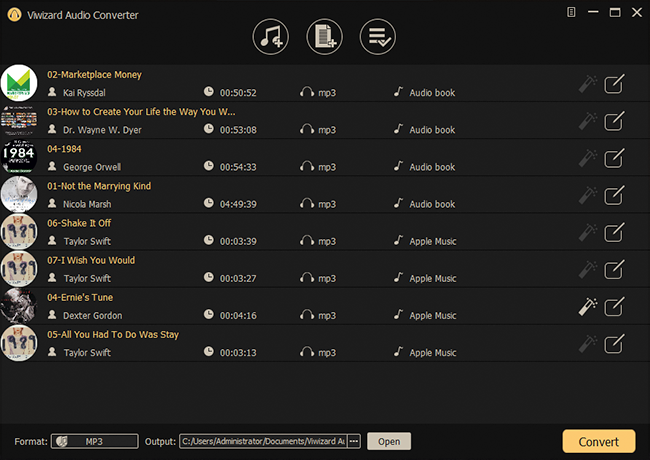 Open ViWizard Audio Converter and drag the Apple Music files directly to the window of ViWizard. Or you can hit the Music Note button to load music from Apple Music library.
Step 2. Choose Target Format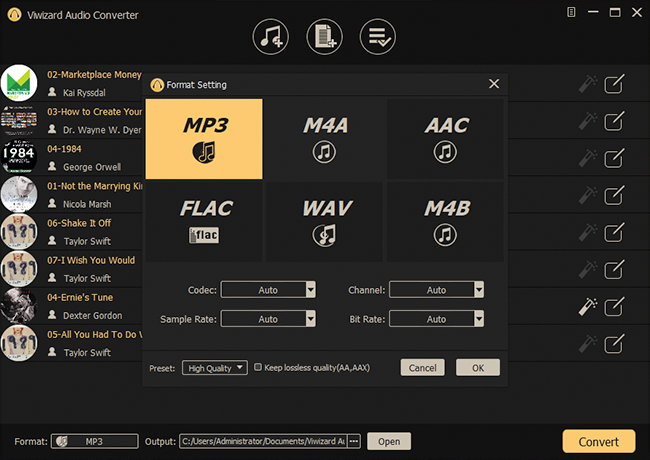 Go to the Format panel of this software and click it to open the Format window. Find a format you want. If you do not have a preference, just choose MP3. You can also adjust the parameters of Apple Music audio, such as sample rate, bit rate, channel and others. Finally, click the OK button to save the adjustments.
Step 3. Convert Apple Music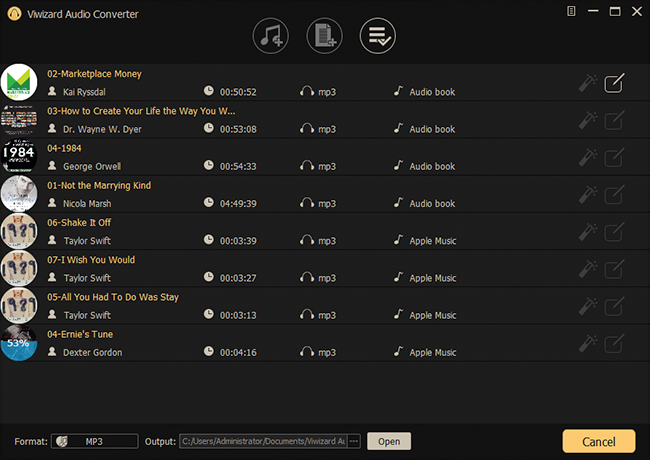 Now you can convert Apple Music by clicking the Convert button. Wait for a while and click the Converted button to reach your converted Apple Music songs. Once you convert Apple Music songs, you will never need to worry about the Apple Music stuck on loading screen problem.
FAQ
1. Why is my Apple Music library not updating?
You can check the Sync Library option on your devices. Make sure all devices with the Apple Music app have opened the iCloud Music Library option. Then resign your Apple account on the device. You will find that your Apple Music library has been updated.
2. Why is it taking so long to load my cloud music library?
The time taken to update may depend on the speed of the network and the number of tracks. When you have a large number of songs to update it may take more time. To ensure that the library update completes smoothly, make sure your device has a good network.
3. How to sync certain music from iTunes to other devices?
You can sync certain Apple Music songs from the Sharing settings. Go to Edit > Preference > Sharing > Share Selected Playlists. Then click the playlists you want to sync. Now certain playlists can be synced to the other devices.
Summary
To conclude, we list some possible causes for the Apple Music library not loading and also suggest 7 solutions for anyone who has this problem. You can try the methods above one by one to fix the issue. Even the people who cannot solve this problem by the solutions can get another way to transfer Apple Music songs and listen to them offline – use ViWizard Audio Converter, which is available for everyone.