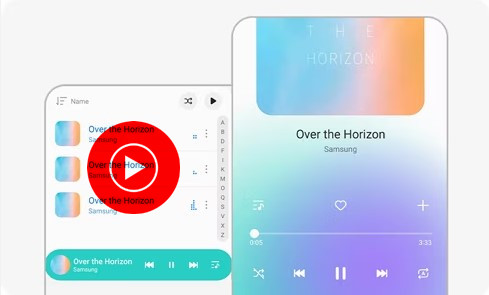 YouTube is a platform where you can explore, discover, and groove to the beats of your favorite tunes. However, there's a catch - you can't always take this music with you beyond the confines of YouTube. If you're a Samsung Music user, you've likely encountered the challenge of wanting to download and enjoy YouTube music on your Samsung device seamlessly.
That's where we come in. In this guide, we'll let you know that downloading and integrating YouTube music into Samsung Music can be easier with a YouTube Music to Samsung Music converter. Our solution? ViWizard YouTube Music Converter, a powerful tool that bridges the gap between YouTube's vast music library and your Samsung Music app.
Part 1.

Can You Add YouTube Music to Samsung Music?

When attempting to download and transfer music from YouTube to Samsung Music, users often encounter significant challenges related to digital rights management (DRM). Many music tracks on YouTube are protected by DRM, which makes them difficult to download or use outside of the YouTube platform. This DRM protection can prevent you from enjoying their favorite music on their Samsung devices.

Adding to the complexity, YouTube content comes in various formats, not all of which are compatible with Samsung Music. So, you might find yourself stuck with formats that need conversion, making the whole process a bit more complicated than you'd like.
What You'll Need: ViWizard YouTube Music Converter
In light of these DRM and compatibility challenges, ViWizard YouTube Music Converter emerges as the perfect solution for seamless music downloading and integration with Samsung Music.
ViWizard is equipped with the ability to bypass DRM restrictions, allowing both Premium subscribers to free users to download music from YouTube even when DRM protection is present. With ViWizard, you won't feel locked into a single platform.
Not only that, ViWizard can turn YouTube music videos into a wide range of audio formats, including popular ones like MP3. This eliminates the frustration of dealing with incompatible formats and ensures a smooth playback experience on your Samsung phone. The best part? ViWizard keeps the original audio quality of your YouTube content intact, so your music sounds just as good as you remember. What's more, ViWizard always ensures that users can download music from YouTube for personal use while respecting copyright lows and ethical standards.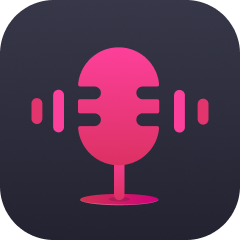 Key Features of ViWizard YouTube Music Converter
Free Trial
Free Trial
* Security verified. 5, 481,347 people have downloaded it.
Convert YouTube Music to MP3, WAV, FLAC, AAC, and more
Record songs, albums, playlists, podcasts from YouTube Music
Support splitting, merging, cutting, and editing YouTube Music
Detect ID3 tags automatically and allow manual editing of ID3 tags
Part 2.

How to Download Music from YouTube to Samsung Music
Step 1

Get ViWizard Audio Capture

Download ViWizard Audio Capture. After the download is complete, follow the installation instructions to install it on your computer. Ensure that you have a web browser running, such as Google Chrome, to access the YouTube Music platform.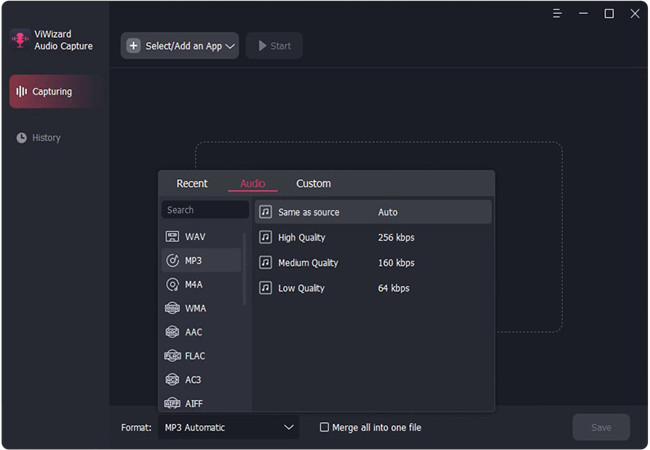 Step 2

Capture Your Favorite YouTube Music

Click on the "Format" button within ViWizard to select the format in which you want your downloaded music. Confirm your format selection by clicking "OK." Click on the browser icon in the interface, and go to the YouTube platform. Find the song you want to download and click the play button. ViWizard will start capturing the audio in real-time as the song plays. When the song has finished or you've captured what you need, simply click the "Stop" button within ViWizard.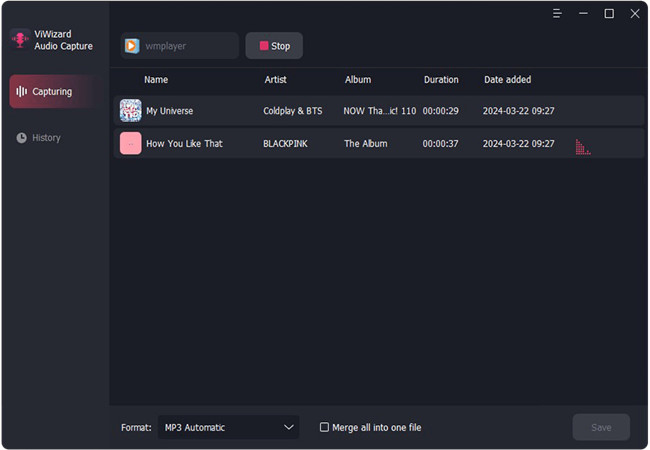 Step 3

Preview and Adjust Your Captured Music

In ViWizard, you'll find the captured track placed in the Capture list. Double-click on the captured track within the Capture list to give it a listen and make sure it's perfect. If you want to trim the track or adjust the ID3 tags to personalize it, feel free to do so. Click "OK" when you're satisfied with your changes.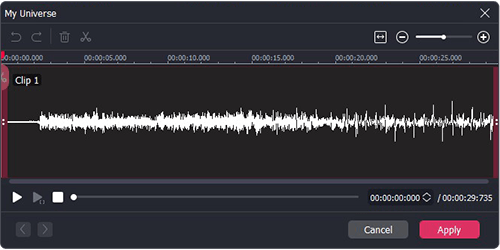 Step 4

Save Your Captured YouTube Music

Locate the edited track in the Capture list within ViWizard. Click the "Save" button. Your downloaded YouTube music will be safely stored in the History window within the software and sent to the folder you designated for it on your computer.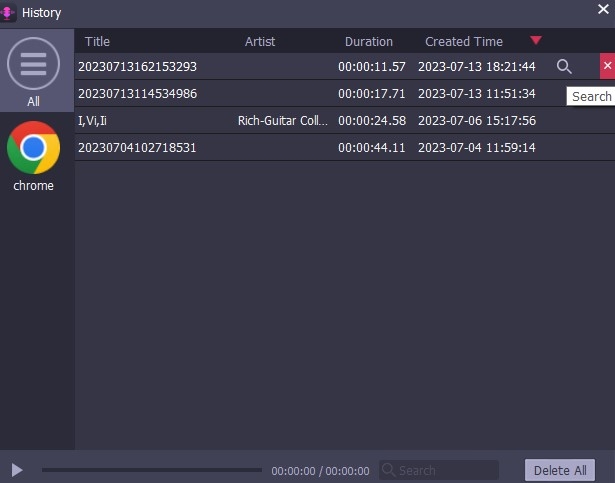 Part 3.

How to Convert Music from YouTube to Samsung Phone

Now that you have successfully downloaded your favorite music from YouTube using ViWizard YouTube Music Converter, it's time to transfer it to Samsung Music for easy listening.
How to Transfer YouTube Music to Samsung Phone:
Find the folder on your computer where ViWizard saved the downloaded YouTube music. Typically, this is the folder you chose during the download.
Make sure your downloaded music files are in a format that Samsung Music can play. Samsung Music supports MP3 files, so if your music is already in this format, you're all set.
Use a USB cable to connect your Samsung device (like your smartphone or tablet) to your computer. Ensure to enable the file transfer mode (ex: Transferring files) and that your computer recognizes your Samsung device.

Open the folder containing your downloaded YouTube music. Select the songs you want to transfer to Samsung Music, and then copy and paste to the "Music" folder.
How to Convert YouTube Music to Samsung Music:
On your Samsung device, open the Samsung Music Player app. If you don't have it installed, you can easily download it from the Google Play Store or Galaxy Store.
Inside the Samsung Music Player app, you'll surprising find that it will search through the files saved to your device and automatically add any music that it finds, including the transferred YouTube Music.
To find the transferred YouTube Music along with other files saved to your device, tap on the "Tracks" tab.

Once you access the YouTube Music tracks, you can enjoy your them directly from the Samsung Music Player app on your device. Create playlists, organize your music, and listen to your favorite songs whenever and wherever you like.
Conclusion
So, let the music play on, as ViWizard empowers you to create a harmonious symphony between YouTube and Samsung Music. Explore, discover, and delight in your music collection, all while adhering to legal and ethical standards. Now, it's your turn to orchestrate the perfect playlist, and with ViWizard, the possibilities are endless. Happy listening!