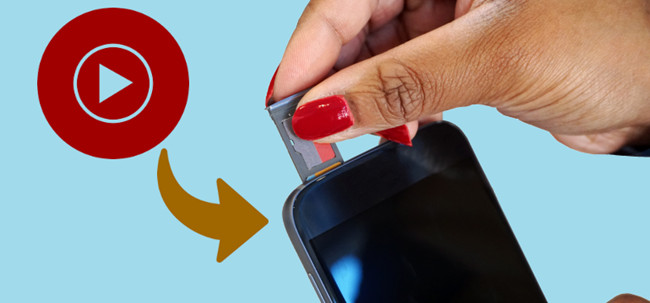 In a world where music is a constant companion, having access to your favorite tracks offline is essential. Streaming services like YouTube Music offer a vast collection, but they come with limitations – what if you're in an area with poor connectivity?
This guide delves into the core of the matter: downloading YouTube music and storing it on an SD card. No buffering, no data usage – just your tunes, on demand. We'll explore two methods: using YouTube Premium and the efficiency of ViWizard YouTube Music Converter. Let's get started.
Way 1.

How to Save YouTube Music to SD Card

YouTube Premium offers several advantages for users who want to download music for offline listening. And with a YouTube Music Premium subscription, users can download songs from the YouTube Music app to an SD card using the Download button.
Using YouTube Premium Subscription:
To save your YouTube Music downloads to SD card, you should ensure your SD card is installed on your phone, and turn on SD card use within the YouTube Music app. If you don't turn on SD card use, your music will be saved to your phone's internal memory by default.
Step 1

Switch on SD Card Use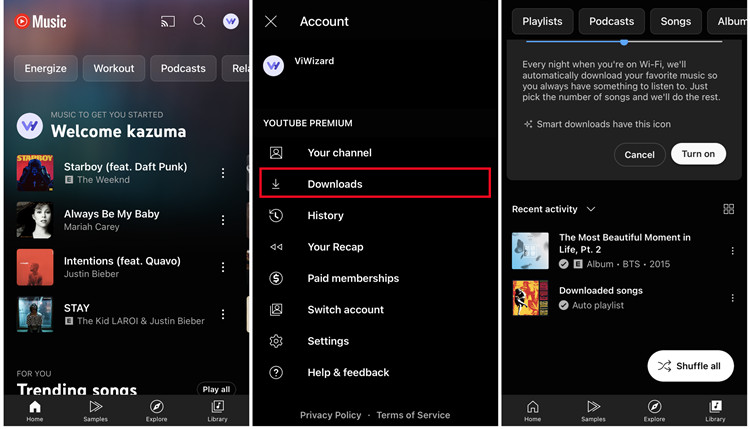 Make sure to install an SD card on your iPhone or Android smartphone, and there's enough space available on the SD card to save YouTube Music.
Open the YouTube app on your phone.
Tap your profile picture at the top of your screen.
Tap Settings.
Select Downloads.
Look for the "Use SD Card" option, and switch it on to save music to the SD card.
Step 2

Download Music to SD Card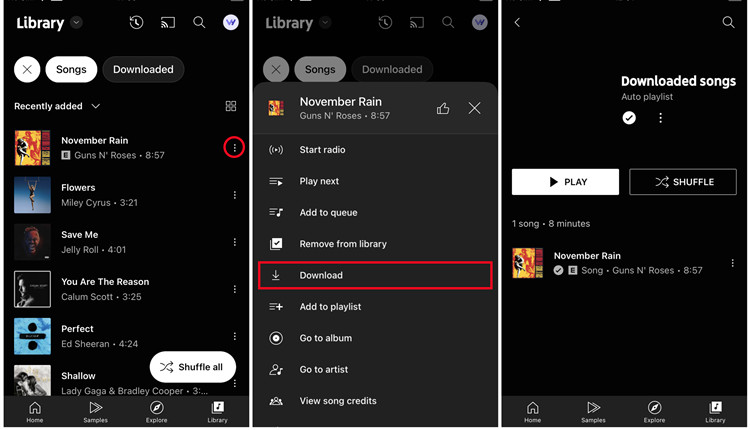 Go to the song that you want to save to your SD card. Go to Explore to search and browse the desired song. Alternatively, go to Library and use the category filter at the top of your screen to go to the desired song, playlist, or album.
Tap More.
Tap Download.
Step 3

Move Downloaded Music to SD Card [Optional]

There's no direct way to move songs from one location (your phone's internal memory) to another (your SD card) and vice versa. To move your YouTube Music downloads to your SD card, you have to delete the songs from internal storage and download the songs again after you change the storage location to your USB card.
Way 2.

How to Download Music from YouTube to SD Card

While YouTube Music Premium offers an integrated solution for downloading music to an SD card with ease, other alternatives like ViWizard YouTube Music Converter provide unique features and benefits to save most cost and efforts on YouTube Music offline content.

Although YouTube Music Premium offers a useful download feature, it's not possible to transfer downloads to another location or device such as another phone. And the offline listening benefit is exclusive to Premium subscribers, meaning free users cannot download music content for offline use. Furthermore, due to encryption protection, songs downloaded from YouTube Music can only be played within its app and cannot be copied or transferred to other devices.

However, a YouTube Music Converter like ViWizard Audio Capture can help remove the restrictions above. Both Premium and free users are allowed to record and export songs from YouTube Music to SD card. It helps convert YouTube Music to common MP3, M4A, M4B, WAV, AAC, and FLAC while preserving lossless audio and full ID3 tags in real-time. Once saved to the computer, it's simple to transfer the downloaded music to an SD card.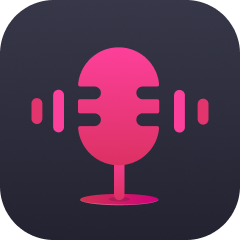 Key Features of ViWizard YouTube Music Converter
Free Trial
Free Trial
* Security verified. 5, 481,347 people have downloaded it.
Convert YouTube Music to MP3, WAV, FLAC, AAC, and more
Record songs, albums, playlists, podcasts from YouTube Music
Support splitting, merging, cutting, and editing YouTube Music
Detect ID3 tags automatically and allow manual editing of ID3 tags
ViWizard Audio Capture is a powerful tool designed to convert and save audio from various sources, including YouTube Music. It is specifically useful for users facing limitations in transferring downloaded content.
Using ViWizard YouTube Music Converter:
Folles these steps to download and install ViWizard Audio Capture. Click on the "Download" button. Once the download is complete, locate the installation file and run it. Follow the on-screen instruction to install ViWizard Audio Capture on the computer.
Step 1

Set Up ViWizard YouTube Music Converter

Launch the Software. You'll see several detected applications in the main interface. Make sure to run a web browser. Click on the browser icon and head over to the YouTube Music website.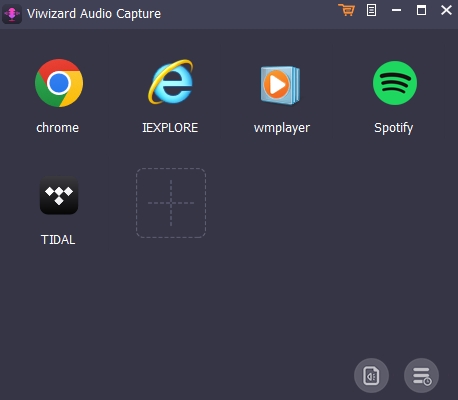 Step 2

Configure Output format

To set the desired output format for the YouTube Music downloads, click on the "Format" button and configure the format as MP3 or another. Click the "OK" button.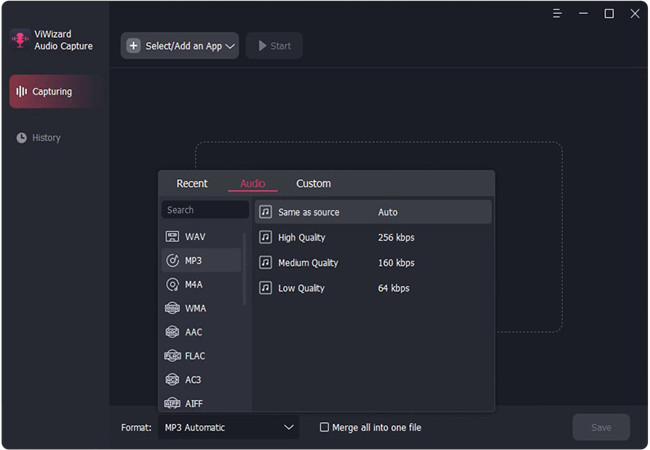 Step 3

Capture YouTube Music

To capture audio from YouTube music using ViWizard, play the desired song. ViWizard will start recording the audio in real-time. When the audio capture is complete, click the "Stop" button in ViWizard.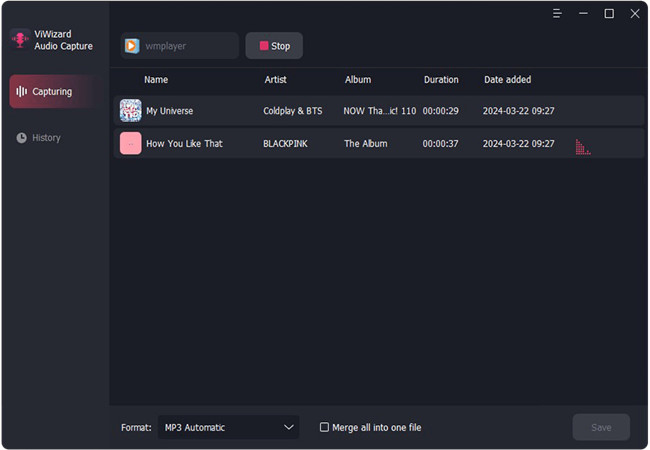 Step 4

Edit the Captured YouTube Music Tracks

The captured audio will be listed in the main interface. You can play it to verify the quality or trim the track.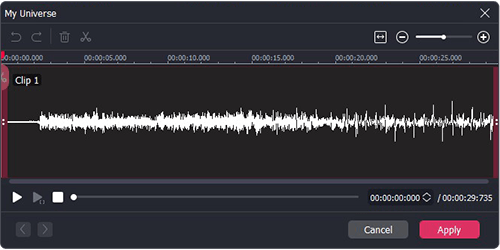 Step 5

Save the Captured YouTube Music to Computer

After capturing and editing the audio, you can save it to your computer. Click the "Save" button to export the captured audio to your computer. Head over to check to see your downloads both in the History window and the designated folder.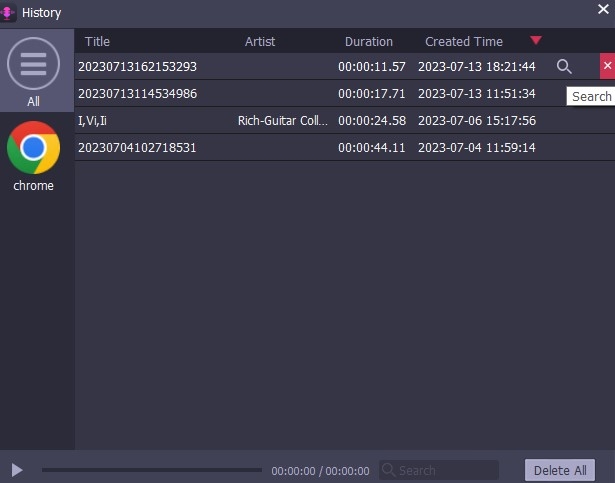 Transferring YouTube Music to SD Card:
If you've used ViWizard Audio Capture to download YouTube Music and want to transfer these files to an SD card for offline listening on your devices, follow these steps:
Insert your SD card into your computer's SD card slot or use an SD card reader to connect it to your computer.
Navigate to the folder on your computer where ViWizard Audio Capture saved the captured YouTube Music files. These files should be in a compatible format, such as MP3.
Transfer the YouTube Music files by copying and pasting them to your SD card.
After the files have been transferred, insert the SD card into the SD card slot of the device where you want to listen to the downloaded YouTube Music.
Open your device's music player app, and navigate to the SD card's music directory, and you should now see the transferred YouTube Music files.
Conclusion
So, whether you're opting for the convenience of YouTube Premium or the versatility of ViWizard YouTube Msuic Converter, you're on the path to embracing a new way of enjoying your favorite tunes. It's all about your choices, your convenience, and your rhythm.