With your Amazon Prime Music account, you can now enjoy the full Amazon Music streaming catalog with world-class sound through your home. Amazon Prime Music comes at no extra cost if you have an active Prime membership, then you can shuffle Amazon Music on both Amazon-enabled and non-Amazon devices.
To play Amazon Music on Bose SoundTouch, you'll also need to link your Amazon Prime Music to Bose SoundTouch. From here we'd like to provide a step-by-step guidance.
Part 1. How to Play Amazon Music on Bose SoundTouch with Subscriptions
If you have Prime or Unlimited subscription, it's easy to link your Amazon Music account to your SoundTouch speaker and use it to listen to your favorite Amazon Music.
Step 1

Set Up Your Bose SoundTouch on the App

To set up your Bose SoundTouch device, all you need is your system, home Wi-Fi name and password, and your mobile device.

Note: If you are on a computer device, you can also use your computer for a setup. Just head to SoundTouch controller app to download it.

1. Plug in your system.

2. Download the SoundTouch app from your app store. From the Home screen of the iOS or Android device, open the App Store or Google Play app. After that, search for "SoundTouch" to download the latest version of this application to your device.

3. Once downloaded, open the SoundTouch app on your device. If this is the first time you use the SoundTouch app, a step-by-step guidance will appear on the screen. Just go through everything and you can start by selecting add speaker.

4. Select ADD SPEAKER.

5. For wireless setup, please select Wi-Fi, and then select your network name and enter the password. Once connected, consider to name your system and continue to create an account.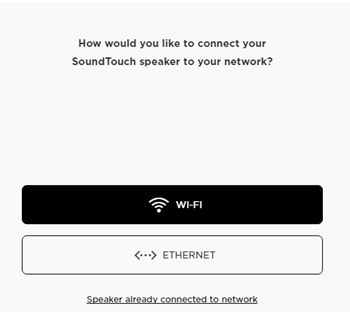 Step 2

Add Amazon Music

Once it's done, it's time to add Amazon Music to your Bose SoundTouch.

1. On the Home page of the Sound Touch app, click the Side-out menu button (3 in-lines icon) at the top left.

2. Select Add Service.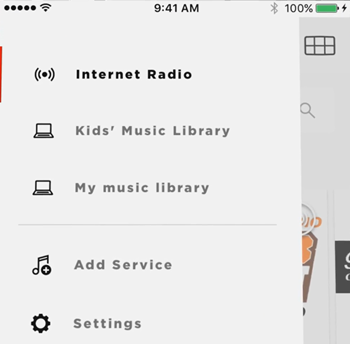 3. Tap Amazon Music.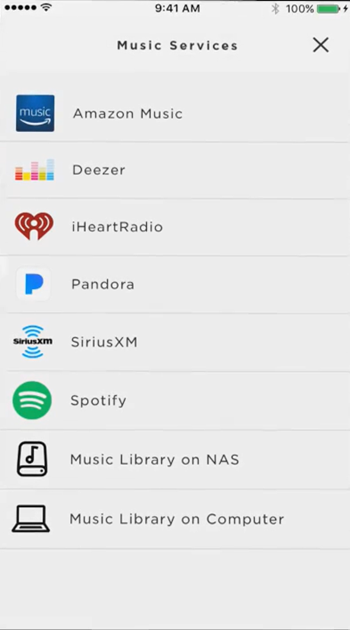 4. From here you can choose CREATE AMAZON ACCOUNT to sign up for Amazon Music if you don't already have an Amazon account. Or if you are an existing Amazon Music subscriber, just choose ADD ACCOUNT.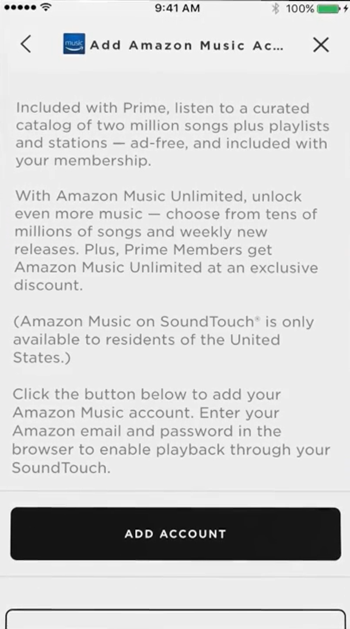 5. You'll be redirected to Amazon's website. Just use your Amazon credentials to sign in to Amazon. To finish adding your Amazon account, review the Conditions of User Privacy Notice and continue to return to Bose SoundTouch.
6. Now you can start to enjoy your favorite Amazon Music.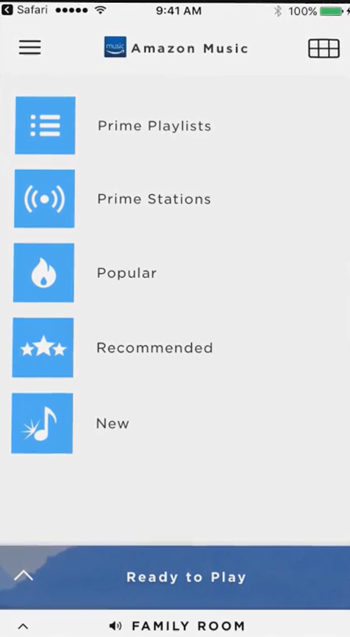 Step 3

Make Amazon Music a Preset

You can now search for a song, album or artist on Amazon Music and make It a preset.

1. Select the music you want to make it a preset.

2. Click the Grid icon at the top right.

3. Drag it to an open preset or replace an existing preset by holding the selection over that preset.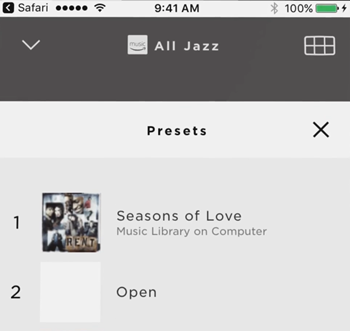 Part 2. How to Download Amazon Music Files for Bose SoundTouch
Since Bose SoundTouch allows you to add your own music library to it, you can choose whether to add your iTunes music library or Windows Media player music library. For your Amazon Music Library, it's best to download your favorite Amazon Music contents and then add to your Bose SoundTouch. Since now Prime members can only shuffle Amazon Music on your devices, here we'd like to introduce the best method to listen to on-demand Amazon music on Bose SoundTouch. All you need is to download your desired Amazon Music tracks with one Amazon Music downloader - ViWizard Amazon music Converter.
ViWizard Amazon Music Converter is the best Amazon Music downloader for both Prime and Unlimited subscribers to download the desired Amazon Music contents, such as songs, albums, artists, playlists and more from Amazon Music catalog. This ViWizard software aims to help convert Amazon Music tracks in 6 supported audio files formats: MP3, M4A, M4B, WAV, AAC and FLAC. Once it's completed, you are able to upload iTunes-compatible MP3 music files to your SoundTouch speaker for offline listening.

Key Features of ViWizard Amazon Music Converter
Download songs from Amazon Music Prime, Unlimited, and HD Music
Convert Amazon Music songs to MP3, AAC, M4A, M4B, FLAC, and WAV
Retain the original ID3 tags and lossless audio quality of Amazon Music
Support customizing the output audio parameters for Amazon Music
Step 1

Select Amazon Music Tracks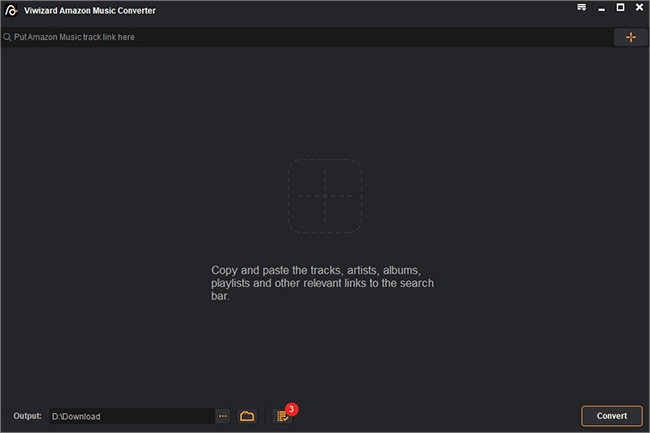 Ensure to download both the ViWizard Amazon Music Converter and Amazon Music desktop app depending on your computer device. Once downloaded, launch the ViWizard software and wait until it opens the Amazon Music app for connection. Now on the app, feel free to select your desired Amazon Music contents to add to ViWizard via drag-and-drop.
Step 2

Adjust Output Settings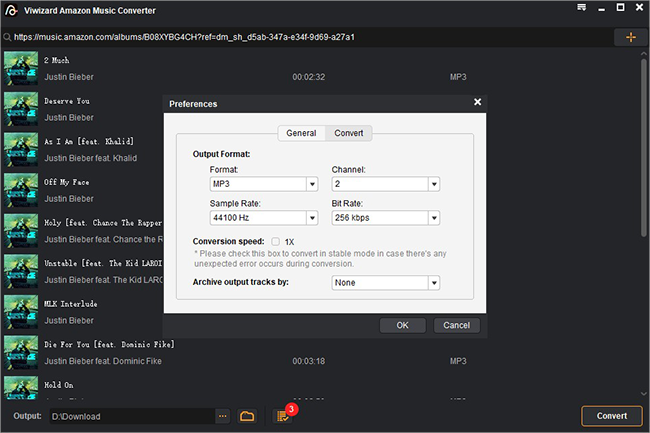 Once added, it's time to make these music tracks compatible with iTunes or Windows Media Player. In the upper right of the ViWizard window, click the menu icon > Preferences > Convert. Now open the drop-down menu of the output format and select MP3. Click OK to save this change.
Step 3

Convert Amazon Music Tracks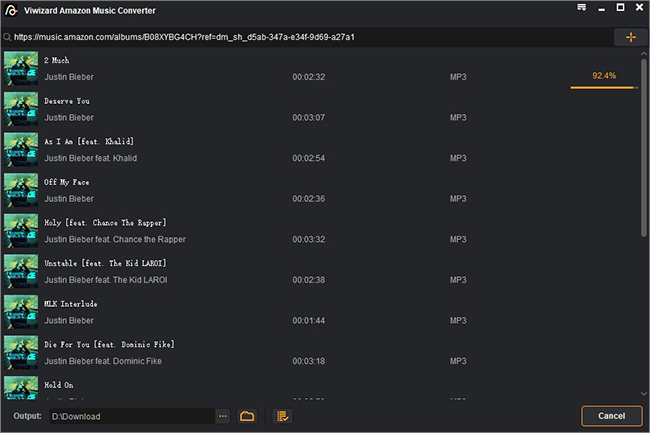 Now back to ViWizard and click Convert to start to download all the added Amazon Music tracks. Once the conversion is complete, you're able to access the MP3 version of your favorite Amazon Music.
Part 3. How to Add Amazon Music Library to Bose SoundTouch
If you have iTunes, here's how to add your Amazon Music library to it.
Step 1

Add Amazon Music to iTunes Music Library

1. For starters, launch the iTunes app on your PC or Mac. At the top menu, choose File > Add File to Library or Add Folder to Library. In the pop-up, open the converted Amazon Music files.

2. Once added, go to Edit > Preferences. Select the Advanced tab. Check "Share iTunes Library XML with other applications". After that, click OK to save this setting.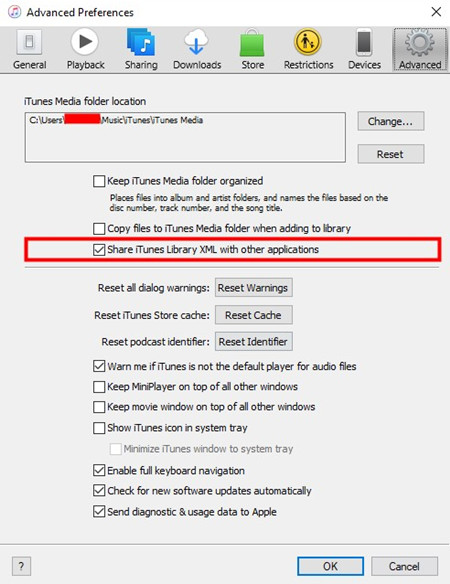 Step 2

Add Amazon Music Library to Bose SoundTouch

1. Now launch the SoundTouch desktop app to open the Side-out Menu > Add Service > Music Library on Computer.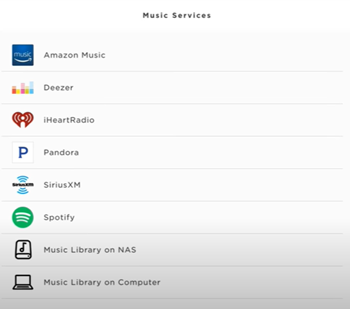 2. Select My iTunes music library.
3. Click ADD MUSIC LIBRARY.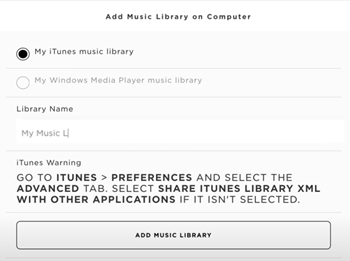 4. Now return to SoundTouch app > Side-out Menu > My music library. You can now access your Amazon Music files here in Playlists, Artists, Albums, Tracks, Genres and more.