It was a launch-day PlayStation 4 (PS4) from 2013, and it worked great right up until 2020 - the powerful new PlayStation 5 (PS5) scores more for gaming. Gamers always want to have a music streaming service on their consoles, but behind the screen there are more to learn about.
In 2015, Sony and Spotify teamed up for PlayStation Music, which replaced another streaming music service - Music Unlimited. Now whether on PS4 or the much-advanced PS5, not just the more convenient Spotify app can be downloaded and installed, also YouTube is on aboard.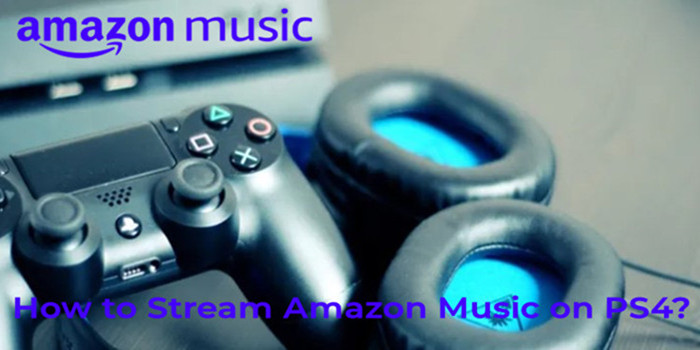 But all these years, other popular streaming music platforms, such as Amazon Music, have been devoted to provide more digital music services. In Amazon Music, one account with Prime membership or Unlimited subscription can have the access to millions of songs to stream online or to listen offline for multiple devices.
So can you get Amazon Music on PS4? We are continuous to explore 2 methods to stream Amazon Music on PS4. For PS5 users or PS4 users who want to purchase PS5, we have offered an exclusive solution.
Part 1. How to Get Amazon Music on PS4 via Web Browser
Can you get Amazon Music on PS4? Yes and no. Unfortunately, Amazon Music app is not available on PS4 and still excluded on the more powerful PS5. However, Amazon Music users can get Amazon Music via it's web player - Amazon Music Web Player. Reading on to learn how to get Amazon Music on PS4 via web.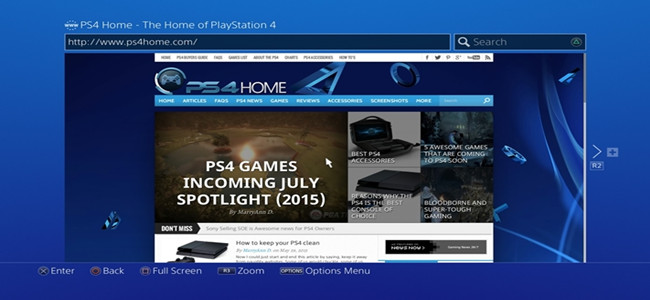 1. Hit the button "X" on a controller to launch a browser on PS4.
2. Go to the Amazon Music Web Player on the browser on PS4.
3. Click in the 'Sign in' in the top-right corner and sign into the account for Prime or Unlimited.
Can you get Amazon Music on PS4? Yes, now streaming Amazon Music on PS4 should be fast and simple.
Part 2. How to Stream Amazon Music on PS4 via USB Drive
Without Amazon Music app PS4, PS4 lets users listen to local music tracks from a USB drive, which means if there is a collection of downloaded Amazon Music files under a USB drive, streaming Amazon Music on PS4 is possible.
But some PS4 users can have heard that using the download service included in Amazon Music Prime or Amazon Music Unlimited to download music from Amazon is simple, but the downloaded files are encoded in DRM. To stream Amazon Music on PS4, users need to convert Amazon Music tracks into the compatible formats, including FLAC, MP3 and AAC.
So how to convert them into these three formats? Here we recommend to use a professional tool like ViWizard Amazon Music Converter. ViWizard Amazon Music Converter enables all Amazon Music users to download music tracks from Amazon and convert them into common audio formats like MP3, M4A, M4V, AAC, AAC and FLAC, among which MP3, AAV and FLAC are supported on PS4. Besides, users can improve their listening experience on PS4 with some adjusted output settings in ViWizard. Reading on to find out how.

Key Features of ViWizard Amazon Music Converter
Download songs from Amazon Music Prime, Unlimited, and HD Music
Convert Amazon Music songs to MP3, AAC, M4A, M4B, FLAC, and WAV
Retain the original ID3 tags and lossless audio quality of Amazon Music
Support customizing the output audio parameters for Amazon Music
Step 1

Add Music Tracks from Amazon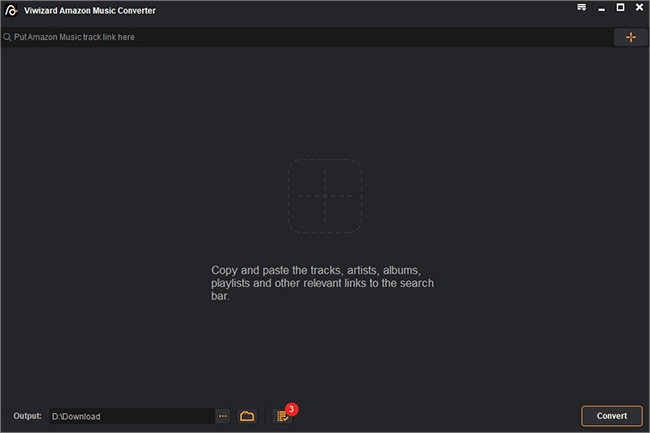 Launch the ViWizard Amazon Music Converter and it will launch Amazon Music desktop app for conversion. Sign in to the account and add Amazon Music tracks to ViWizard Amazon Music Converter with a simple drag-and-drop. Now all the songs are listed.
Step 2

Set the Output Format for PS4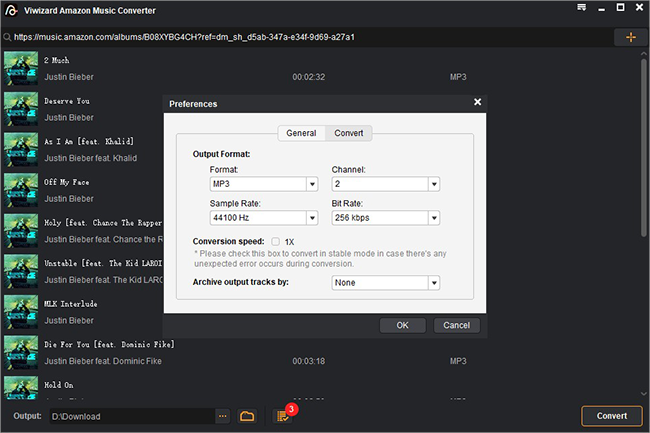 Noted that the most important output format is still M4A next to the duration. To set the supported format for PS4, click the menu icon and select 'Preferences' to check all the output settings. For output formats, MP3, AAC or FLAC can be chosen. To ensure an improved listening experience, the bit rate can be set as Amazon Music HD's 320kbps. To save all the settings here, click the 'OK' button.
Step 3

Convert and Download Amazon Music for PS4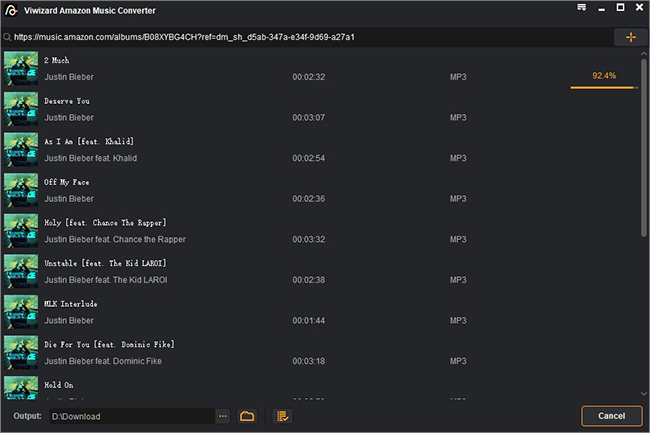 Now check the output format to set whether it has been adjusted. If there's a mistake, just go back to the output settings to correct it. Noted the output path at the bottom. A click on the three-dot icon next to it to select a new output folder. Now the 'Convert' button can start the conversion at a 5x speed.
Part 3. How to Stream Amazon Music from USB Music Player
In PS4-supported format, all the downloaded Amazon Music tracks with ViWizard Amazon Music Converter can be streamed on PS4. Follow the instruction to transfer Amazon Music on PS4 via a USB drive and enable it on USB Music Player, which can take the place of Amazon Music app on PS4.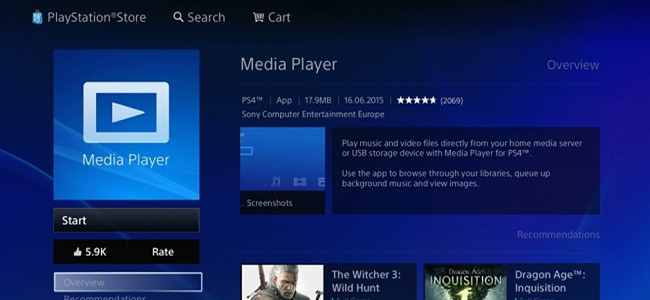 3.1 Transfer Amazon Music Tracks to a USB Drive
1. On ViWizard Amazon Music Converter, click the file icon next to the three-dot icon at the bottom to locate the output folder.
2. Connect the computer with an USB drive (see "Note").
3. In the connected USB drive, use the computer to create a "Music" folder (or name alike).
4. Move the downloaded Amazon Music files to the "Music" folder.
Note: the PS5 music USB drive should be formatted with either the exFAT or FAT32 file system.
3.2 Stream Amazon Music on PS4 from USB Music Player
1. Make sure all the downloaded Amazon Music files are in the "Music" folder.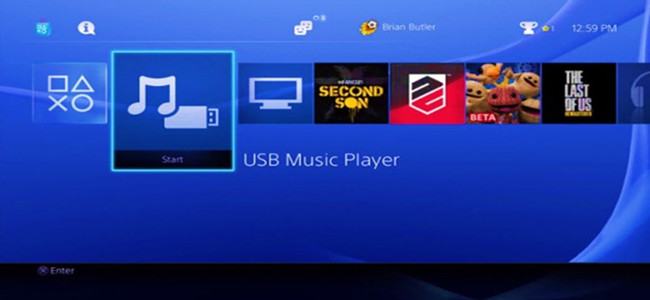 2. Disconnect the USB dive from your computer.
3. Connect the USB drive to your PS4 console.
4. In the content area, select Library.
5. In the content area, then select USB Music Player.
6. Select an Amazon Music file to stream.
Note: To stream all of the music in the "Music" folder, please highlight the folder and press the OPTIONS button, then selecting Play.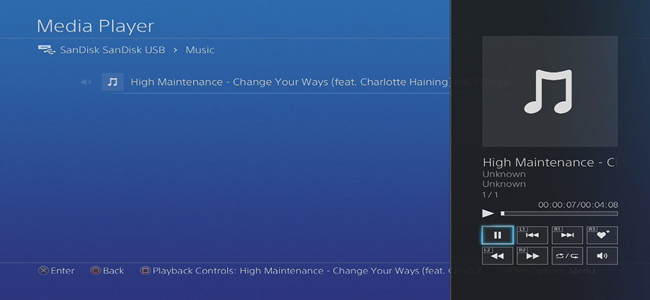 Conclusion
Now using ViWizard Amazon Music Converter, Amazon Music tracks can be streamed well on PS4 without limits.
More Amazon Music Tips & Tricks