Internet music is today the most preferred way to access and listen to music. Currently, there are hundreds of online music streaming platforms with YouTube, Spotify, Deezer, Pandora, Apple Music, and Amazon Music dominating the online music streaming with close a billion users all combined. Arguably, close to an eighth of top brand users use Apple Music as the default music source. Besides its vast music catalog, the platform provides quality music. But, how does the music quality compare to other platforms? And is it possible to Apple Music sound quality?
This article will seek the answers to these questions by comprehensively comparing Spotify vs. Apple Music sound quality as an example and introduce you to a top "classified" tip on how you can improve the sound quality of Apple Music. So, let's get at it now!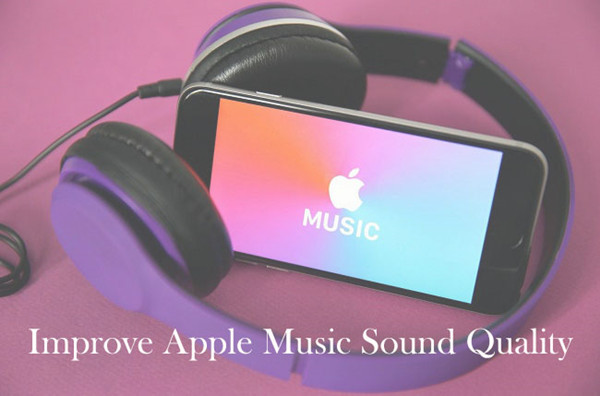 Part 1. Comparing Spotify Vs. Apple Music Sound Quality
We should first agree that Spotify and Apple Music provide quality music depending on whoever is in headphones. However, when it comes to comparing the two, some audiophiles will say Apple Music's sound quality is better than that of Spotify. In contrast, other music enthusiastic music listeners will be of the opposite opinion. To bring this hot argument to an end, we will try and lay out the facts.
For starters, Spotify offers an open-source Ogg Vorbis codec at up to 320kbps for all premium subscribers and 160kbps for free users. In August 2021, Spotify announced the launch of its Spotify HiFi tier that will offer CD audio quality but will only be available in selected regions.
On the other hand, Apple Music streams music content at 256kbps on AAC audio format when connected to the wireless network. However, the quality will automatically decline when you are streaming on cellular data. Recently, Apple Music released its high-resolution streaming option (16-bit/44.1kHz, 24-bit/48kHz, and 24-bit/192kHz) at zero additional cost.
Both Apple Music sound quality could very well match up to Spotify's, but one is pretty clear, the Apple bitrate is a little lower than that of Spotify. It could be the reason why some music lovers say Spotify's music quality is better.
In that light, the next section will attempt to fix the diversity by introducing you to an excellent method to improve sound quality of Apple Music.
Part 2. How to Improve Apple Music Sound Quality - Required Tool
To improve sound quality of Apple Music, you need to download Apple tracks from the platform, convert and edit the music files to improve the sound quality. Bearing in mind that Apple Music content is copy restricted, this article will introduce you to a top-class Apple Music downloader that will help bypass the restriction and facilitate easy music download- the ViWizard Audio Converter.
ViWizard Audio Converter is a top-professional and fully-featured downloader software designed to download and convert Apple Music to more compatible audio formats for offline playback. The app can download tracks from any Apple Music plan without compromising the sound quality of the songs. The conversion speeds are also nothing less than excellent.
ViWizard is also fitted with an editing tool that allows users to fine-tune a few music parameters such as audio channel, bit rate, and sample. Therefore, you can use the application to adjust the Apple Music bitrate, thereby improving Apple Music's sound quality.

Key Features of ViWizard Apple Music Converter
Improve Apple Music sound quality
Converts Apple tracks to MP3, M4A, AAC, FLAC, WAV, M4B
Support audio customization
Retains ID3 tags and metadata
Quick conversion speed
Lifelong software updates and support
2.1 User Guide: Improve Apple Music Sound Quality with ViWizard Audio Converter
Well, here is a quick guide on how to improve Apple Music sound quality using ViWizard Audio Converter. Download the ViWizard app from the official website and follow the tutorial guide to get the job done!
Step 1

Run and Register ViWizard Audio Converter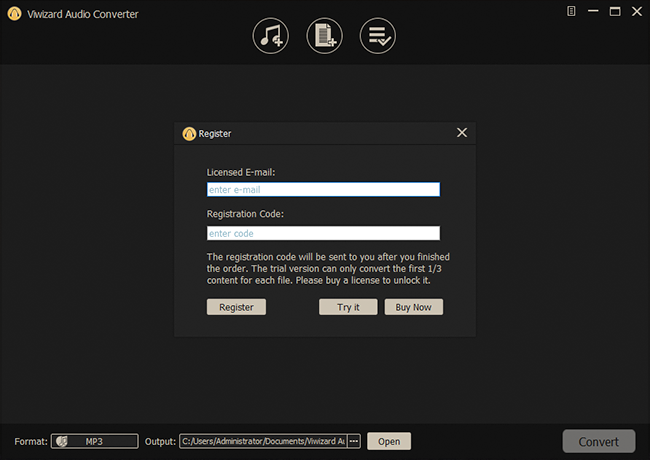 First, launch the app on your PC. On the new window, click on the Menu bar and select the Register option. Next, enter the licensed email and code to activate and access the full software version.
Step 2

Import Apple Music Files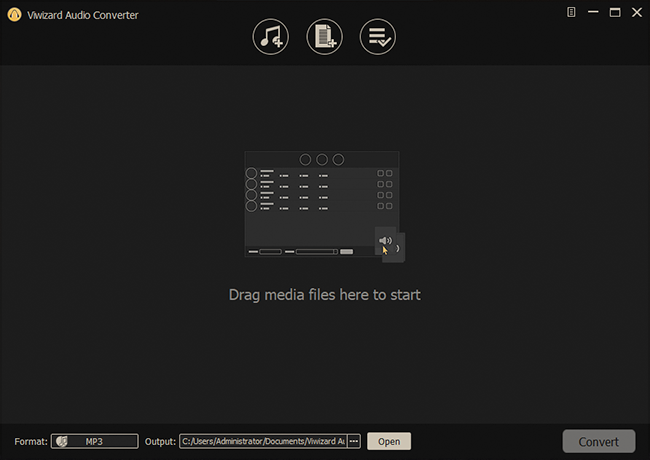 Restart the ViWizard Audio Converter software. The new window will display two + buttons at the center. Click on the Add Files button to upload/import the Apple Music tracks to the ViWizard Audio Converter for conversion.
Step 3

Set Output Format and Improve Apple Music Sound Quality

Next, click the Format panel and choose your preferred audio output format (MP3, M4A, AAC, FLAC, WAV, M4B). Here, you will also find an audio editing function that lets you adjust the bit rate, sample rate, and audio channel. Please adjust the bitrate to 320Kbps and the sample rate to 48000Hz. Select MP3 as your output. However, if you need a lossless format, select FLAC or WAV.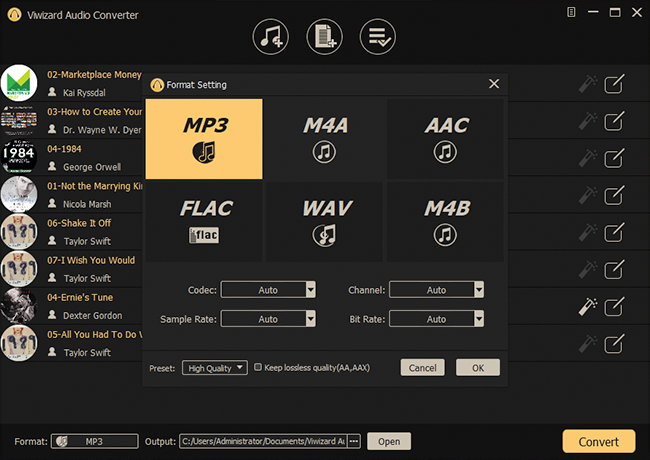 Before that, however, you can also select the Effects icon to adjust the music volume, pitch, or speed. There's also a simple Edit function that lets you change your tracks' ID3 tags and metadata.
Step 4

Download and Convert Apple Music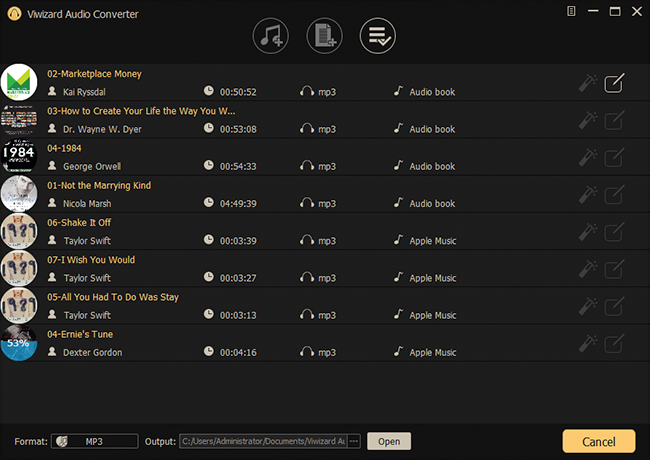 Finally, hit the Convert button to download and convert the Apple Music tracks. Once the download is complete, click on the History button at the top to access the improved and converted Apple Music track.You can enjoy the improved Apple Music high-quality track on your PC or transfer them to other media-playing devices for offline playback.
Summary
Spotify has fairly improved music quality compared to Apple Music, but that should not be a concern anymore! With the ViWizard Audio Converter, you can now download, convert and adjust music parameters for a better Apple Music sound quality. It also provides you with a chance to listen to music offline on any device anywhere. All you have to do is download the app, follow the tutorial guide above, and enjoy a lifelong high-quality Apple Music offline playback!