Rising from New Zealand, Serato DJ is a software using for digital music mixing. As an alternative to Virtual DJ, Serato DJ is way cheaper than Virtual DJ. You can get Serato DJ Pro at $149 or $9.99 for the monthly subscription. Serato DJ Lite is even free. Also, Serato SJ is relatively simple to get mixing with, so it is better for a DJ beginner.
Apple Music is home to 75 million songs, with some exclusive you can only access via Apple Music. Apple Music supposes to be a great resource for music mixing. Can you use Apple Music with Serato DJ? However, you are not able to mix Apple Music with Serato DJ since Serato DJ doesn't support Apple Music since protection on Apple Music songs stops you from adding the songs to third-party software. If you are trying to add Apple Music to Serato DJ, you are coming to the right place because here are the 2 best solutions to fix the problem.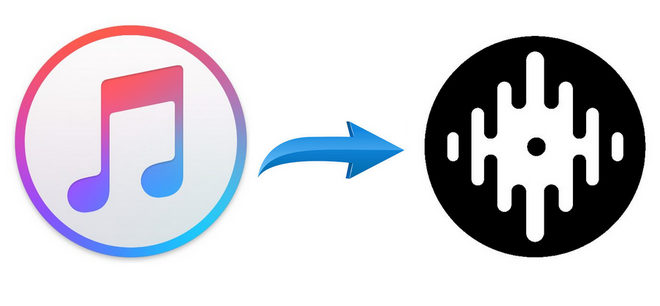 Solution 1: Synchronize Apple Music Playlists to TIDAL
Although Serato DJ doesn't support Apple Music, it supports TIDAL and SoundCloud from right inside the software. So, in this section, we will introduce a solution to sync your Apple Music playlists to TIDAL. To do that, first of all, you need a TIDAL subscription. Please note that you should update your Serato DJ to the latest version, whether it is Serato DJ Pro or Serato DJ Lite.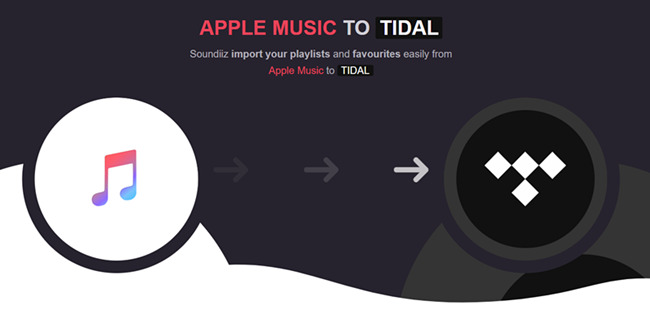 Now, the key to this method is a service called Soundiiz, which serves as a middleman between all of the current streaming services, such as Apple Music, Spotify, TIDAL, Deezer, SoundCloud, and Youtube Music. Soundiiz can convert all the playlists that you currently have in those services over to TIDAL. Soundiiz provides the automated transference of playlists, as well as a single interface as which to manage and synchronize between these music streaming services. After you sign up to Soundiiz, use it to transfer your playlists to TIDAL, you can then access them from within Serato DJ and spin with those tracks.
Solution 2: Convert Apple Music to Serato DJ
Apple Music songs are protected in M4P so that you cannot transfer Apple Music to Serato DJ directly. So, the second solution is to remove protection from Apple Music songs and convert them to MP3 format or other formats that are supported by Serato DJ so that you can directly import Apple Music to Serato DJ.
What Format Does Serato DJ Support?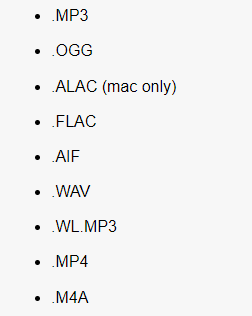 Serato DJ supports many popular audio formats such as MP3, OGG, FLAC, AIF, WAV, and more. You can check the full list from the image. To convert Apple Music to one of these formats, here you will need ViWizard Audio Converter.
ViWizard Audio Converter is designed for converting Apple Music to formats that we usually use such as MP3, AAC, FLAC, and more with ID3 tags preserved. Then users can use these converted Apple Music files on any device or player including Serato DJ. This tool also can be used for the conversion of iTunes audios or Audible books. Download the free trial software from the Download button and follow the guide to convert Apple Music to Serato DJ.
What ViWizard Can Do for You?
Remove protection from Apple music as well as audiobook files from iTunes and Audible without losing original quality or ID tags
Convert both protected audio formats (M4P, M4A, M4B, AA., and AAX.) and protected formats to common formats, such as MP3, AAC, M4A, M4B, WAV, and FLAC
Serve as an audio track editor, allows you to adjust audio output settings and parameters, edit tags, and split the audio into segments
Watch: How to Download and Convert Apple Music for Serato DJ
Step 1. Add Apple Music to the Converter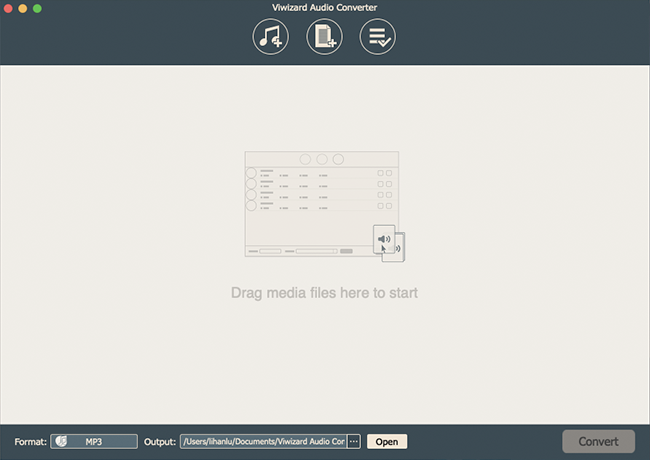 First, download ViWizard Audio Converter from the above link, and please guarantee that you've authorized your computer to stream Apple Music songs. Then launch ViWizard and from the main interface. You will see three icons on the central top of the main screen. Here's what they are for:
1)

This Music Note button is for importing protected audios to the Converter.
2)

This one is to add unprotected audios to the Converter.
3)

This is the "Converted History". When the conversion is done your converted files will be placed under this catalog.
Most of the Apple Music songs are protected, so you should click the Music Note button to import them to the converter. Or directly drag files from the Apple Music media folder to the ViWizard.
Step 2. Set Output Format and Output Path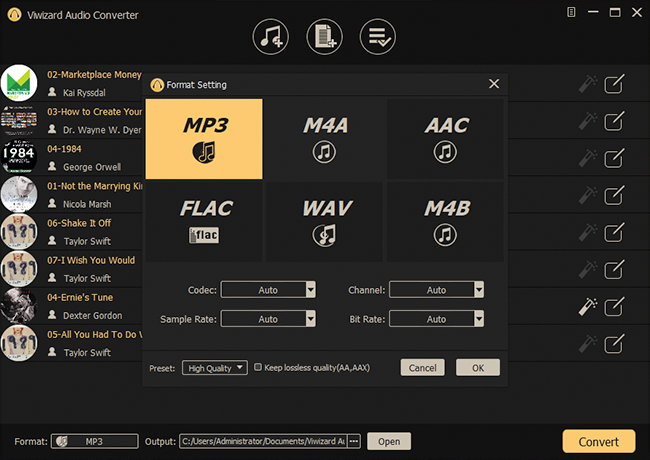 When you finish step 1, open the Format panel to select an output format for your audio files. Serato DJ Pro supported file types include MP3, OGG, ALAC,(mac & windows 10 only), FLAC, AIF, WAV, WL.MP3, MP4, M4A, and AAC(Mac only). ViWizard allows you to convert audios to MP3, AAC, M4A, M4B, WAV, and FLAC, which means that you can choose any one of them as your output format. We recommend MP3 but you can make your choice depends on what you need. Right next to the Format is the Output Path option. Click on

to select a file destination for your converted songs.
Step 3. Convert Apple Music to Serato DJ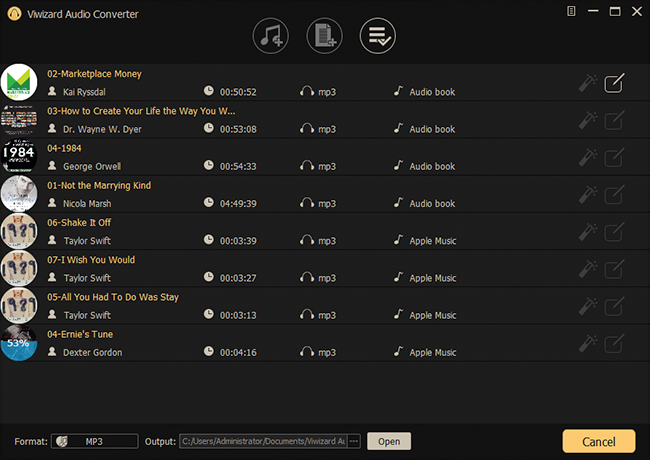 Once you are done with all the settings and editing, you can take up the conversion by pressing the Convert button. Wait for a few minutes until the conversion finishes, then you can locate the audio files in the folder you've selected. If you don't remember which folder you choose, you can go to the Converted History and use

to find them. Since you get the converted Apple Music, you can import them to Serato DJ for remixing.
Step 4. Add Apple Music to Serato DJ
You can transfer Apple Music to Serato DJ with your computer now. You can upload them directly or use iTunes for uploading. Launch Serato DJ on your computer and go to the Files button. Then drag the ViWizard converted music folder to the All icon of Serato DJ. When the importing process is finished, you can start to mix Apple Music on Serato DJ.
Comparison between Solution 1 and Solution 2
Comparing these two solutions, Solution 1 is very suitable for TIDAL subscribers. If you already subscribe to TIDAL, you can only use the free version of Soundiiz for transferring. However, Solution 1 requires you to have both an Apple Music subscription and a TIDAL subscription at the same time, which may cost you more money every month. Besides that, the free account for Soundiiz lacks many features, so you may have to pay for it to get the full service. On the contrary, Solution 2 enables you to fix the problem once and for all, without much cost. To take better advantage of the converted files, you can also stream them to any of your devices. It's clear that solution 2 is more particle. Just try the ViWizard and sure you'll like it.