I am DJing a wedding tomorrow and got the playlist sent through Apple Music. I have an Apple Music account and can play the songs on iTunes, but not when using djay Pro or DJUCED. Is there a way to DJ with Apple Music through a third-party DJ app?
Unlike Spotify, Apple Music hasn't integrated with other third-party DJ apps to allow music lovers and DJs to create more unique tracks. Apple Music is among those streaming music services that provide millions of songs to music lovers. Apple Music boasts more than 90 million songs in its music library, and a large music collection is no doubt a must-have for a DJ. If Apple Music is available for those aspiring DJs, that must be a huge improvement in their setups. So, in this article, we'll uncover how to DJ with Apple Music and introduce several DJ apps that work with Apple Music. Now let's get started.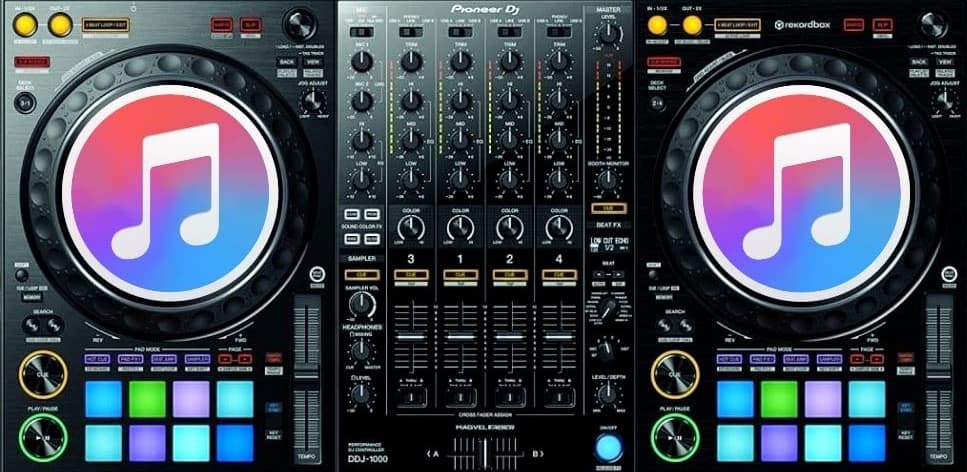 Part 1.

What Is DJ Mode in Apple Music?

DJ mode in Apple Music is a specialized feature that puts the power of DJing in your hands, allowing you to take full control of your music experience and become your very own DJ. Within the app, you can effortlessly curate, mix, and seamlessly transition between tracks in your Apple Music library.

DJ mode's standout feature is its ability to seamlessly crossfade tracks, enabling smooth and uninterrupted transitions between songs. Notably, crossfade has expanded its reach, now available not only on Windows, Mac, and Android but also on iPhone and iPad with the recent iOS 17 update. This makes it an adaptable tool for DJs who are constantly on the move.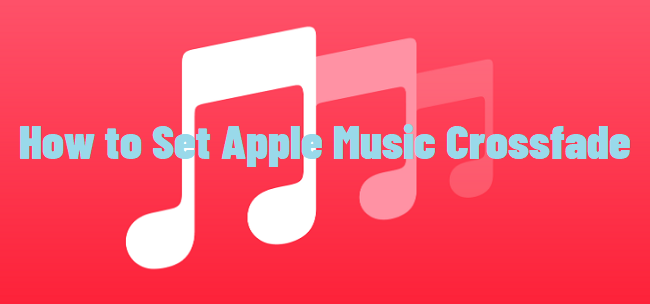 You can effortlessly prepare and organize your playlist in advance, creating a queue of tracks that ensures you're always ready with the next selection to play. DJ mode in Apple Music also offers BPM (Beats Per Minute) matching, a function that automatically synchronizes the tempo of tracks. By opening a playlist that covers a wide range of music genres and setting it for "View" > "As Songs" while enabling the BPM column, you ensure a consistent rhythm throughout your mix. This applies regardless of the musical genre or style music you're blending, ensuring that your DJ set flows seamlessly.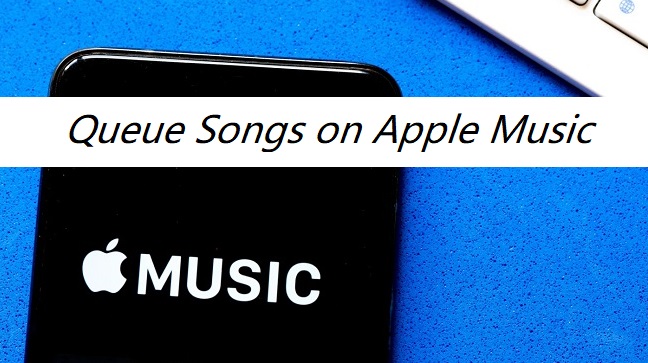 For advanced DJs who wish to elevate their craft, there's a must-have tool you won't want to miss - ViWizard Apple Music Converter. This software empowers DJs to download Apple Music tracks, which can then be seamlessly integrated into their preferred DJ software and sets (controllers). By bridging the gap between Apple Music's extensive library and the capabilities of professional DJing software, ViWizard Apple Music Converter offers an enhanced DJing experience. It unlocks limitless creative possibilities for music mixing and curation, making it a valuable asset for DJs aiming to take their skills to the next level.
Part 2.

DJing with Apple Music [Apple Music to DJ Software Converter]

ViWizard Apple Music Converter is tailored to the specific needs of DJs, making it a valuable addition to your DJ toolkit. It empowers you with the ability to enjoy offline playback of Apple Music tracks, ensuring seamless performances even when an internet connection is unavailable. If you use iTunes, ViWizard Apple Music Converter provides the option to replace encrypted audio files (Apple Music AAC audio file) with their converted counterparts. This convenient feature simplifies access to your music library through the "iTunes" folder within your chosen DJ software, ensuring easy and efficient navigation.

While Apple Music tracks are encrypted with DRM (Digital Rights Management), ViWizard Apple Music Converter effectively bypasses this protection, making it possible to download Apple Music tracks and effortlessly incorporate them into popular DJ software. Its user-friendly interface is designed with DJs of all skill levels in mind.

The best part? ViWizard ensures that the audio quality of downloaded tracks remains uncompromised. You can trust that your music retains its original fidelity, meeting the high standards expected in professional DJing. Furthermore, ViWizard embeds necessary metadata and information into the downloaded tracks, ensuring that your music library and playlists remains organized and easily accessible.

Key Features of ViWizard Audio Converter
Free Trial
Free Trial
* Security verified. 5, 481,347 people have downloaded it.
Convert songs, albums, and playlists from Apple Music to MP3
Remove DRM protection from Apple Music, iTunes, and Audible
Save the converted audios with the original quality and ID3 tags
Support the conversion of up to 100 audio formats to others
Step 1

Import Apple Music Songs to ViWizard

Firstly, launch ViWizard Audio Converter then it will load the iTunes app automatically. Click the Music note button to browse the songs you've downloaded in your Apple Music library. In the pop-up window, select the music you want to convert and click the OK button to confirm. Or you can directly drag and drop the downloaded Apple Music songs to the interface of the converter.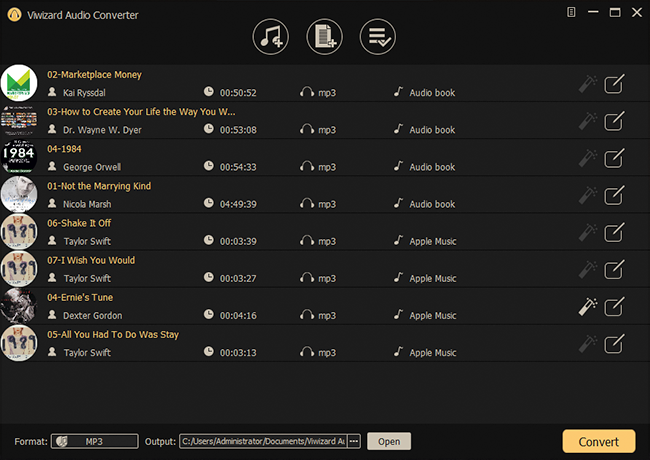 Step 2

Change the Output Format for Apple Music

Once completing loading Apple Music songs, you can click on the Format button in the bottom left and choose the output format among MP3, AAC, FLAC, WAV, M4A, and M4B. You can also change other audio parameters, including the codec, channel, sample rate, and bit rate according to the requirements of the DJ software. Don't forgot to click the OK button to save the settings.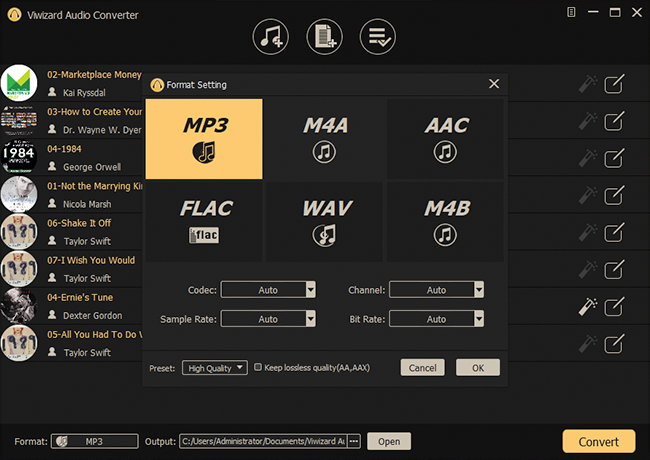 Step 3

Start Converting Apple Music for Mixing

When all the settings are done, now you can click the Convert button to start converting Apple Music songs to MP3 or other formats compatible with DJ software. When the conversion is done, click on the Converted button to locate the converted Apple Music songs. Now you can add these converted Apple Music songs to any DJ app you like.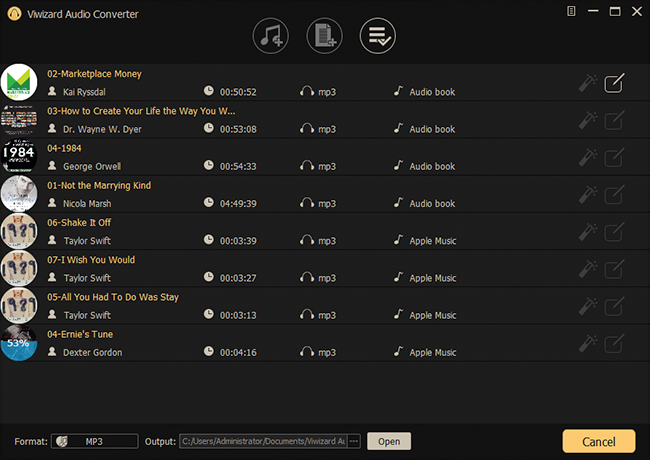 Part 3.

Mixing and DJing with Apple Music [DJ Software]

You don't need a hardware DJ setup to become a DJ now. There are a dozen of DJ applications that work on various devices, then you can start DJing right in front of the screen. Here are some of the most powerful and noted DJ apps. Among them, you can find a DJ app for Apple Music. Let's check out now.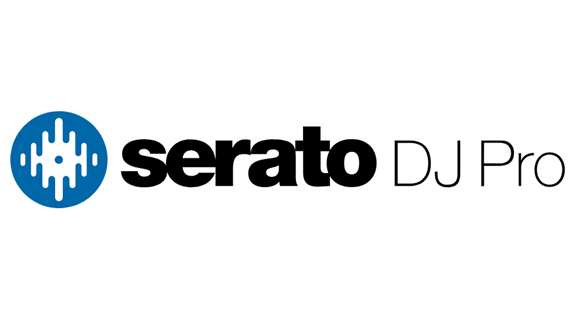 Serato DJ is a DJ program compatible with both Windows and Mac operating system, which introduces itself as the world's best DJ software. It enables you to use loads of features like powerful effects, key detection, advanced sampler, midi mapping, and more. Also, you can access millions of tracks from streaming music services, including SoundCloud, Beatsource, Beatport, and Tidal. Currently, Serato DJ doesn't support Apple Music and Spotify.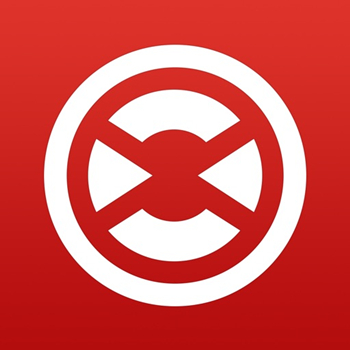 Traktor DJ is free for DJs to diving into DJ and mix their favorite tracks. You can access this DJ app on your computer and iPad. Where you are at a house party or in a warehouse, you can easily use this DJ app to make mixing tunes and playing sets. With an integration with SoundCloud, you can find lots of great tracks or playlists in Traktor DJ. However, this free DJ app is not compatible with other streaming music services like Apple Music.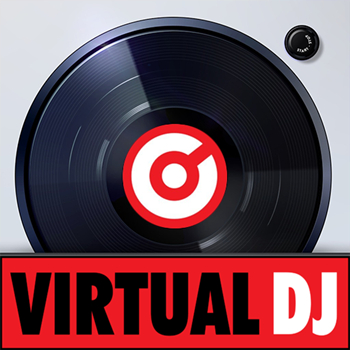 Virtual DJ is another option if you are looking for a working professional DJ software. By using advanced technology and the power of modern computers, Virtual DJ changes the performance of DJ apps. With this DJ app, you can mix in real-time the various components of your tracks. VirtualDJ lets you stream tracks from their partner catalogs like Deezer, Tidal, Beatsource, Beatport, and SoundCloud directly within the software. However, Virtual DJ doesn't support using Apple Music now. And you cannot import songs from iTunes to Virtual DJ.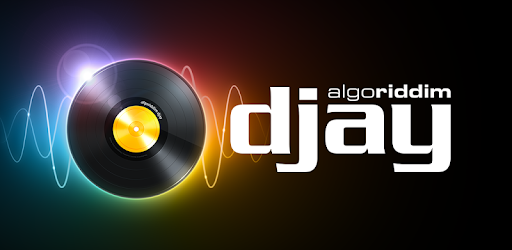 djay Pro is a digital music mixing program for everyone due to its simplicity. It supports Mac, Windows, iPad, iPhone, and Android device. There are many features in this DJ app, including performing live, enabling Auto Mix mode, and recording mixes on-the-go. This software has integrated with streaming services like Tidal, Beatport, Beatsource, and SoundCloud but not with Apple Music and Spotify yet. And you can build your own playlists and create smart track filters.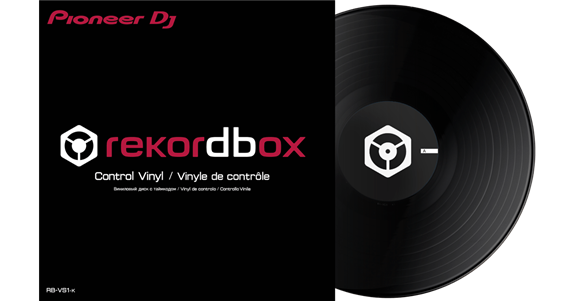 rekordbox is a well-liked DJ program, which attracts users with its multi-deck mixing ability and the features like Auto Mix. Its intuitive interface, high-quality sound, and slick design has greatly maximized DJ performance. With this DJ app, you can set up cue points, edit grid information, or create a playlist on your mobile device and computer. What's more, you can manage different tracks from streaming services, such as SoundCloud, Tidal, Beatport, and Beatsource.

No.6 MegaSeg
MegaSeg is a DJ app that works on the macOS system. No matter whether you have a MacBook, iMac, or Mac Mini, MegaSeg is a perfect DJ software for you. It has been the first app that can DJ with songs from Apple Music. The tracks you add to your iTunes library, as well as, your local music files can be both loaded into MegaSeg with the internet on. Also, you can download songs from Apple Music and then load them onto your iTunes library. So, you can DJ with Apple Music without having to go online. This is not a free DJ software that works with Apple Music.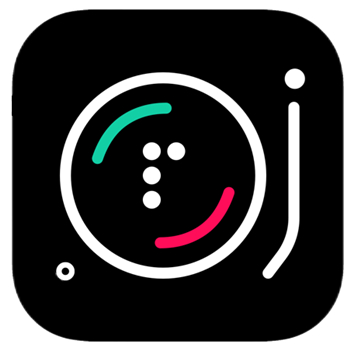 No.7 Pacemaker
Pacemaker is a DJ app with which you can create mixes with millions of tracks and share your vibe with friends. You can access this DJ app on your iPhone, iPad, or Apple Watch. Pacemaker gives you instant access to millions of tracks from Apple Music and Spotify. You can pick your tracks or playlist from Apple Music and Spotify in Pacemaker. When you try to use Apple Music in Pacemaker, make sure that you have a valid subscription to Apple Music.
All the above DJ apps are powerful and popular among DJs. Only MegaSeg and Pacemaker can work with Apple Music, enabling you to DJ with Apple Music. But the problem is currently those Apple Music songs cannot be synced to MegaSeg and Pacemaker sometimes. Thus, you can't play them there, even if you download songs from Apple Music with a subscription. Besides, those Apple Music songs cannot be applied to those DJ apps due to Apple Music songs with protection.
Part 4.

Mixing with Apple Music [DJ App]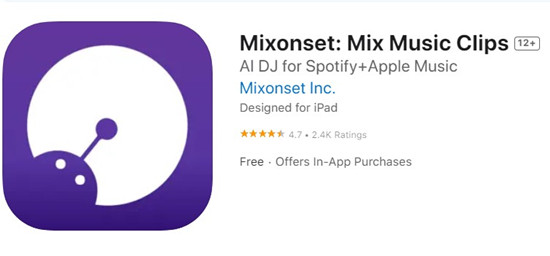 In the realm of DJing with Apple Music, Mixonset stands out as a dedicated DJ app designed to take your mixes to a new level. This app, compatible with Apple Music, Spotify, SoundCloud Free, and TIDAL, utilizes innovative features and AI-powered technology to ensure your DJ sets are nothing short of extraordinary. With Mixonset, your DJ sets are effortless, dynamic, and non-stop, allowing you to enjoy your music without any hassle.
Key Features of Mixonset:
Mixonset keeps the party going by automatically creating smooth transitions between tracks. No more interruptions in your music – it flows effortlessly.
Most songs are quite long, but Mixonset highlights the best 25-50% of a track, injecting energy into your mixes.
Mixonset is easy to use and works seamlessly with Apple Music, Spotify, SoundCloud Free, and TIDAL. It's like having a personal DJ that tailors your music to your taste.
Mixonset crafts smart mixes by combining your favorite songs, artists, and playlists. It shortens tracks and introduces new music seamlessly into your queue. Your mixes are always fresh and engaging.
Mixng Apple Music with Mixonset: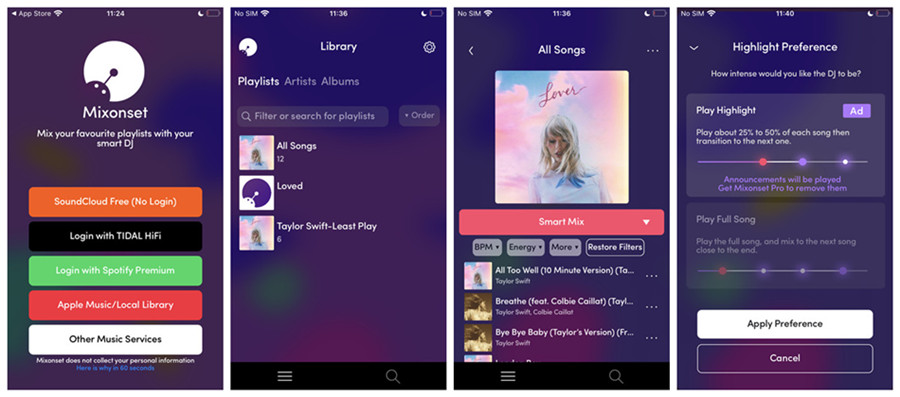 Go to App Store on your iPhone and search for "Mixonset." Download and install the latest version of the Mixonset app.
Launch the Mixonset app from your device's home screen.
Within the Mixonset app, select the "Apple Music/Local Library" option.
Allow Mixonset to access your Apple Music Library by granting the necessary permissions.
Mixonset will load your Apple Music Library (or iTunes Library) seamlessly.
Navigate to a specific content category within your Apple Music catalog or iTunes files, such as Playlists, Artists, or Albums.
Choose "Smart Mix." This option automatically blends the track you've selected from Apple Music, providing you with a seamless and AI-enhanced transition.
Customize additional settings as desired to fine-tune your mix to your liking.
Part 5.

FAQs about Apple Music DJ Mixes

Q1.Can you DJ with Apple Music?

A1.The apps shown above are great tools for DJ Apple Music. Since Apple Music is not compatible with most of DJ apps, you can choose to use ViWizard Audio Converter to convert Apple Music songs depending on the audio requirements of those DJ apps. Or you can use MegaSeg and Pacemaker for mixing Apple Music songs.

Q2.How to use Apple Music with Virtual DJ?

A2.In fact, you cannot access the music library of Apple Music in Virtual DJ. In this case, you can try converting Apple Music to Virtual DJ supported audio formats for mixing.

Q3.Is there are DJ app that works with Apple Music?

A3.Currently, only MegaSeg and Pacemaker work with Apple Music. You can sync your Apple Music's library to them for mixing.

Q4.Where do DJs get their music?

A4.Most DJs get their music resource from DJ Pool. You can subscribe to the DJ Pool to download or buy music with ease. Or you can also purchase music from Bandcamp and other websites.
Conclusion
In this article, we've introduced some DJ apps to you. To conclude, you cannot DJ with Apple Music directly, since Apple Music songs are protected by Digital Rights Management. But if you convert Apple Music songs to MP3 or other common audios with ViWizard Audio Converter, you are able to use Apple Music for DJ without any limit. Why not click the Download button below to start a free trial of ViWizard software now? You will be surprised.