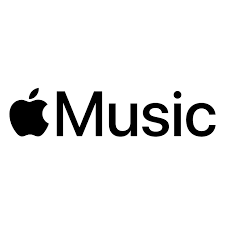 Apple Music streaming service is so far trusted by over 60 million subscribers because of all the good reasons. From its wider library of tracks to blending your music catalog with specific on-demand streaming and live radio in one place are good enough to stick around it.
However, even with these and many more, some users still don't know the hidden tricks behind the curtain. We bring forth Apple Music tips and tricks 2020 to help you uncover these never-ending hidden gems.
#1 Make good use of the EQ
It lies in the audio quality. Yes! Enjoying perfect music calls for absolute astonishing sound quality. Apple Music has some hidden, pretty options as far as modifying the sound is concerned. The EQ on both iOS and Android OS devices will do your ear justice. Just pick EQ options that suit your taste. To adjust the sound music on your iOS device;
• Check for it under the 'iOS' Settings
• Then choose the 'Music' option
• Finally, settle on the 'EQ' category.
While for Android, check at the topmost three dots, click on the 'Settings' option and pick 'EQ' for the desired output.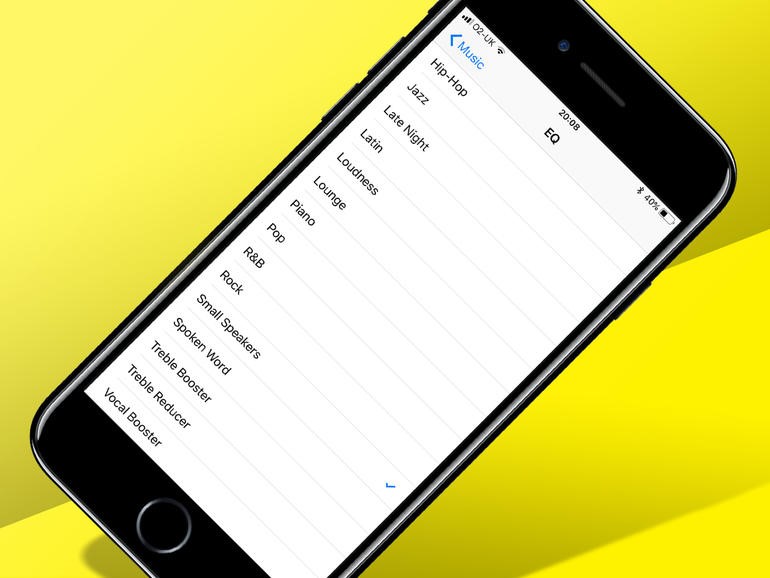 #2 Optimize music storage
If given a chance, everyone would love to listen to a variety of music. But remember that music takes a lot of space. So, you would need an adequate amount of storage space for this. Among the Apple Music tips and tricks is using the Optimize Storage. It works by condensing your music storage capacity, leaving room for other stuff to be stored. To enable it;
• Go to 'Settings' then choose the 'Music' option
• Next, click on the 'Optimize Storage' from your device's screen.
• Simply turn the Optimize Storage 'ON' to allow it to manage your music while taking care of the available storage space.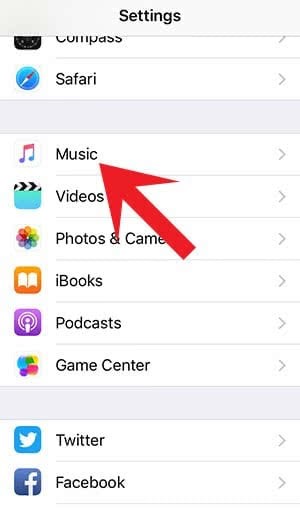 #3 Download songs and play them offline
It's not a privilege to hand on WiFi all the time. You may want to listen to your favorite hits while on the beach or jogging down the hill. Downloading songs and listening offline is another Apple Music tips and tricks to kill boredom.
• Check out your 'Apple Music'
• Then identify your playlist or song that you want to download and click the 'Plus' icon next to it.
Your selected song will then be downloaded and added to your library.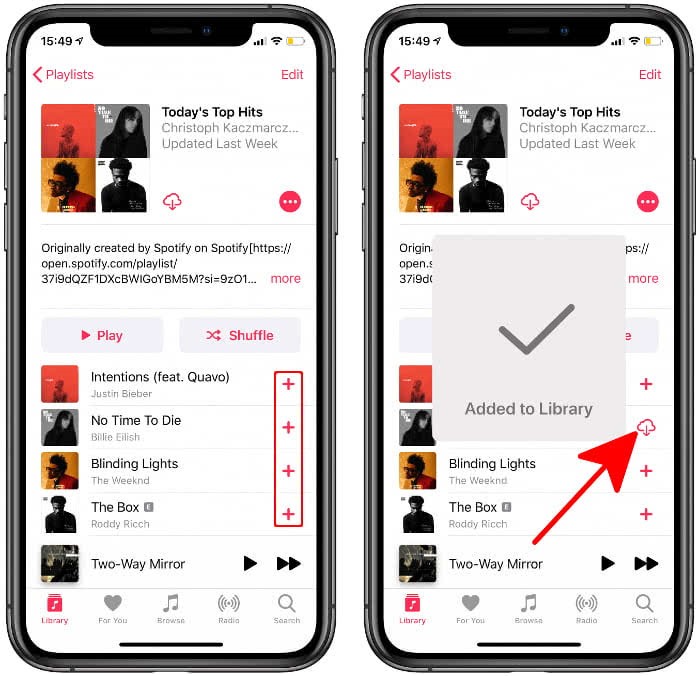 Note: If you have subscribed to Apple Music, you can use this method to download Apple Music songs for offline listening. But it only allows you to enjoy them on Apple's own devices or player. If you want to play them on non-Apple devices or burn Apple Music songs to CDs, you're suggested to try ViWizard Apple Music Converter, an efficient DRM removal tool for Apple Music, iTunes songs, audiobooks and Audible books, etc. You can use ViWizard program to unlock DRM encryption and convert them to MP3, FLAC, WAV, or other common audio formats, so you can transfer them to any device you want.
#4 Set up the Repeat and Shuffle options
It sometimes happens that you love a specific song to play continuously. Setting the 'Repeat' option is how to attain it. You can choose 'Repeat' once for the service to play the entire playlist repeatedly. Otherwise, if you click the 'Repeat' option twice, it's the song that you are currently playing that will be repeated over and over. When you've had your fill, just tap the 'Repeat' option once more to turn it off.
Shuffling is another trick that will help you listen to your songs randomly for a unique taste.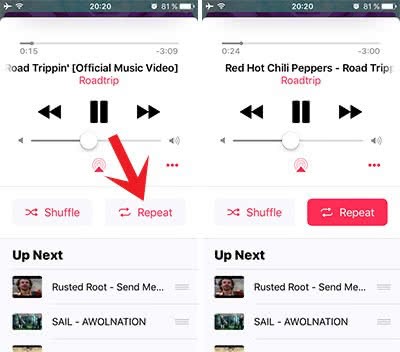 #5 The 'For You' tab
You can also unleash more tricks at the 'For You' tab for new suggested music. Apple Music knows what you could like following your most recently listened to songs or playlist. It carefully follows this data to bring forth what is pleasing to your ears. Hence once a week on Fridays, Apple will create for you a personal mix of what you've followed throughout the week to keep the fun going.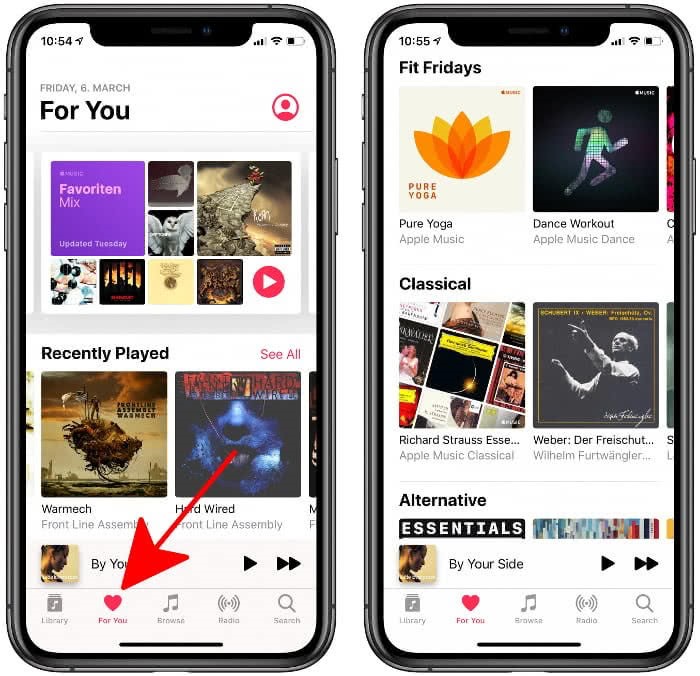 #6 Keep things private
Privacy is key especially with these music streaming apps and other social media platforms. You probably know that you can set to see what your friends are listening to. Likewise, tons of friends can see what you love listening to as long as you are connected. Apple Music nonetheless, lets you edit your profile to control those who can follow your activities.
• Tap 'Your profile icon'
• Then 'View Profile' and finally click the 'Edit' option.
Again, simply limit those who can follow your activity by approving a chosen people. You can also keep the music you've been listening to by toggling 'Listening To' to 'OFF'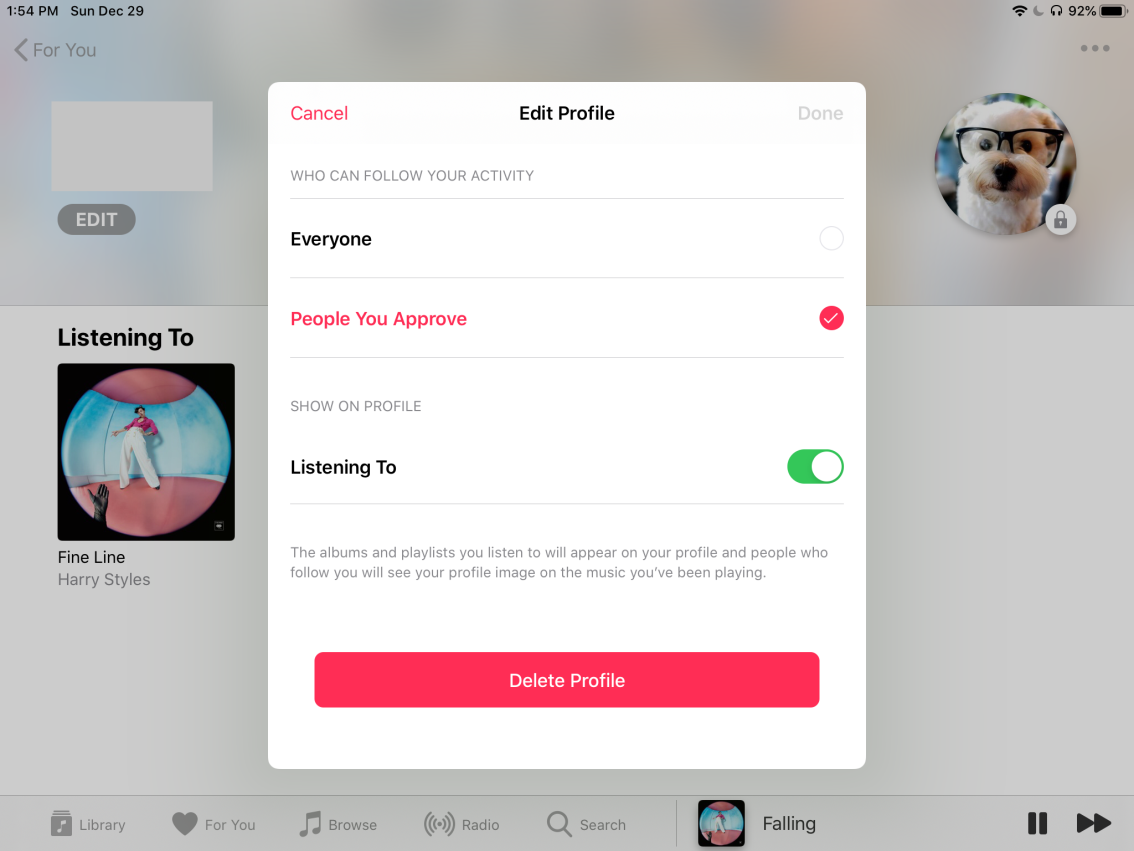 #7 Hide suggestions from Apple Music
Perhaps you feel that you know what you want and don't want to be bombarded with suggested 'For You' collection? This feature has got you covered. It's simple to hide any suggestions.
• From your iDevice, go to the 'Settings' option
• Click-open the 'Music' tab
• Then turn off the 'Show Apple Music'. Those few clicks will automatically keep off suggested music for you.
#8 Take advantage of Siri
Another loaded piece from Apple Music tips and tricks 2020 coming your way is the mimic personal DJ, Siri. Just ask Siri to play anything and you are sure to experience a deep playback control. You just don't get exactly what you ask from Siri, but it makes an effort to go deeper than that. If you try saying, "Hey Siri, play my hip hop playlist" and you'll be surprised to get some top songs from way back 1990s up to 2020s.
#9 Custom alarms
Decide whether you want to wake up to any of the 60 million tracks every morning. It's possible to set an alarm ringtone and also, change it when you desire.
• Simply head on to your 'Library' and click the three-dot menu while your favorite song plays.
• Next, select the 'Download' option
• Then go into the 'Clock app' to create an alarm
• Choose the 'Sound' category and then click the 'Pick a Song' from the collection to make it your 'Alarm'.
#10 Rate tracks
You can also feel part of the whole process by rating songs in the Apple Music. Whenever a song plays, just tap the 'Rate Song' option in the pop-up menu. The star rating is out of 5. Choose what it deserves.
• To turn this feature on go to the 'Settings' option
• Select the 'Music' option
• Then toggle the 'Show Star Ratings' to 'ON'.
The Bottom Line
Exploring new tricks makes listening to your favorite tracks more pleasing. These ten Apple Music Android and iOS tips and tricks will turn your music sessions to never-ending happiness. Try them out and act like a pro in 2020 and beyond.

Matt Smith is an amateur writer engaged in ViWizard in 2013. He is a movie lover who write a lot of movie reviews for many websites and blogs.