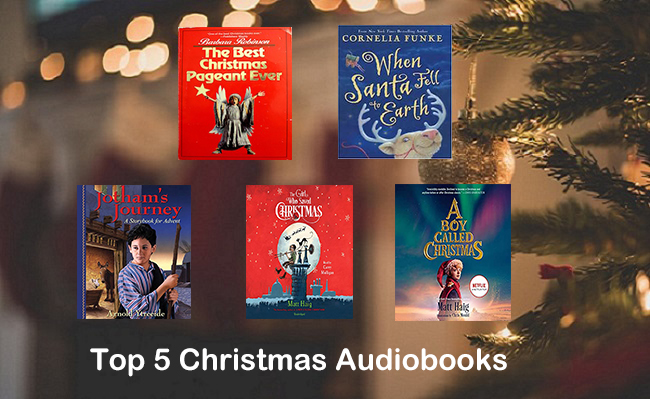 As December already came, one of the most important holidays of the whole year is just around the corner. So, have you ever started to decorate the house and get into the festive spirit of Christmas yet? To get into the holiday mood, Christmas movies and music are certainly great. But don't forget the Christmas holiday-themed audiobooks as well. Imagine how amazing it will be when the Christmas audiobooks playing in the background while you are having family parties, decorating the Christmas trees, or on a holiday trip to visit your friends. Here in the following article, we are listing 5 of the top-rated Christmas audiobooks that the whole family is sure to enjoy during the holidays of all time.
Top List of 5 Best Audiobooks for Christmas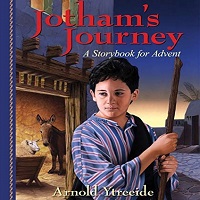 Top 5. " Jotham's Journey" by Arnold Ytreeide
Jotham's Journey is arranged into small chapters that correspond to each day of Advent. Jotham, ten, embarks on an odyssey throughout Israel in search of his family. Though he encounters thieves, robbers, and kidnappers, among other things, Jotham also meets kindly wise men, shepherds, and innkeepers until he eventually finds his way back to his family—and the Savior born in Bethlehem.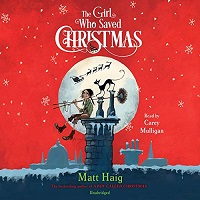 Top 4. "The Girl Who Saved Christmas" by Matt Haig
Another masterpiece of Matt Haig. Amelia was the first child to get a Christmas present. Her Christmas enthusiasm provided Santa with the additional enchantment he required to accomplish his first voyage around the world. Amelia, on the other hand, is in big difficulty right now. She was dispatched to the workplace when her mother grew unwell. Amelia has to work hard every day on an empty stomach for a year, and she loses faith in the world and stops trusting others. Meanwhile, as Christmas approaches and the level of magic becomes dangerously low, Santa Claus realizes something is badly wrong.
Top 3. "The Best Christmas Pageant Ever" by Barbara Robinson
The Best Christmas Pageant Ever, now also a television movie, has been a favorite of children and their parents since 1972. This is a book that some families read aloud every year during the Christmas season as a tradition. As C.J. Critt's spirited narration captures the lively and outrageous spin that the Herdmans put on the Nativity scene, listeners will delight in this unusual and refreshing interpretation of Christmas. It is one of the best Christmas audiobooks because the youngest to the oldest in your group can enjoy this story. It is only a couple of hours in length.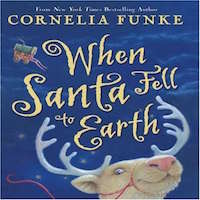 Top 2. "When Santa Fell to Earth" by Matt Haig
This audiobook is read by the author, Cornelia Funke who hails from Germany. Although her English is outstanding, there is a wisp of a German accent in the narration. However, this makes the story all that more charming and gives it a bit of a European flair. This Christmas audiobook tells the story of Twinklestar the reindeer and Santa's mission to save Christmas from the Grinch-like Gerold Geronimus Goblynch. A little under three hours in length, both young children and their parents will be entertained as they listen to the ways Santa tries to save the holiday.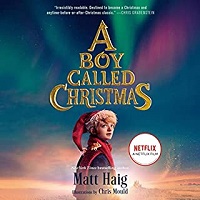 Top 1. A Boy Called Christmas Movie Tie-In Edition" by Charles Dickens
This interesting and heartwarming story was written by Matt Haig, an acclaimed writer. This story tells the adventures of a young boy nicknamed Christmas on his way to the North Pole to save his father. During this perilous journey, the little boy has a more important task, which is to help Santa Claus restore the Christmas spirit and goodwill. Along with the lively speech of Stephen Fry, you will be deeply engrossed in this story.
Additional Tip: Play Christmas Audiobooks on Any Media Player
There are many ways to get the Christmas holiday-themed audiobooks, such as from the iTunes store or Audible. If you like using these two options, you should have known that almost all audiobooks downloaded from iTunes or Audible are protected and could only be played on their apps only. So in this case, if you want to make the audiobooks playable on any media playing device or share them with your friends, you'll have to use a specific audiobook converter.
Now you are meeting ViWizard Audio Converter. It is specially developed to convert the protected M4B, M4A, AA, AAX audios from iTunes or Audible to common MP3, AAC, WAV, FLAC, M4A files without quality loss at 30X super faster speed. Moreover, this converter can also convert Apple Music to common formats.
Or you can choose ViWizard Audible AA/AAX Converter for Windows/Mac. It is specifically designed to convert Audible audiobooks to MP3, M4A, AAC, etc. This converter can convert Audible audiobooks at 100x faster conversion speed with no risk of losing any original quality. With the built-in Edit function, you can also divide the audiobooks into chapters or times. You can follow this tutorial to learn how to easily convert Audible AA/AAX to MP3 to get Christmas audiobooks onto as many media devices as possible: How to Convert Audible AA/AAX Audiobooks to MP3 >>
Final Words
After you've decorated the Christmas tree or the fire is crackling. Why not complete your Christmas by sitting in front of the fire with your family and enjoying a wonderful audiobook? You'll be able to relax and enjoy the company of a book, and soon you'll be able to escape from your fast-paced life. Make a good book brighten up a new year.