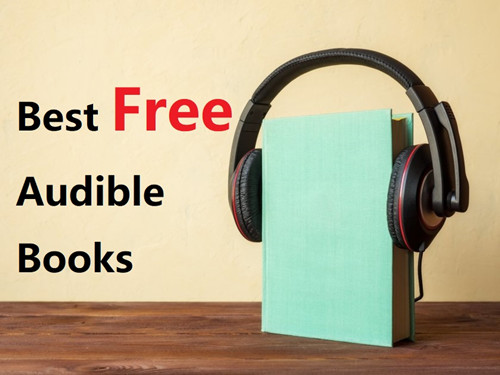 When it comes to downloading audiobooks, many of you may think of Audible, the largest producer of downloadable audiobooks around the world. However, you might be disappointed to find out it's hard to download free Audible books if you just run out of its 30-day free trial or credits. Despite that, the good news is that Audible allows you to stream free audiobooks without being an Audible subscriber. You can access a large amount of free Audible books as long as you sign into your Amazon account. In this passage, we are going to recommend the 8 best free Audible books and give you an extra tip to play them without limits.
Part 1. Best Free Audible Books
If you have no idea where to start the free listens on Audible, please visit Audible Free Listens on a browser. In case you would be overwhelmed by the huge quantities of diverse audiobooks, the following top list might give you some hints. Go ahead and check out the 8 best Audible books that you are free to stream and listen to.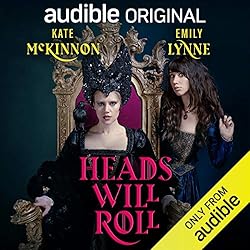 Authors: Kate McKinnon, Emily Lynne
Narrators: Kate McKinnon, Emily Lynne, Tim Gunn, Meryl Streep, Peter Dinklage, full cast
Length: 4 hrs and 6 mins
Categories: Comedy & Humor, Literature & Fiction
Vibe: In this audiobook, Queen Mortuana, "a psychopathic tyrant with a kingdom on her shoulders" along with her delightfully ditzy minion—a former princess named JoJo who was cursed to become a raven on her sixteenth birthday—must try to preserve her kingdom, and her rule, from the threat of a peasant uprising. Being surrounded by sensitive generals, chatty sex slaves, whiny behemoths, princes with bird fetishes, and the notion of democracy, will their friendship survive and will they succeed? Find answers in here and hold on to your head, and let the bad times roll.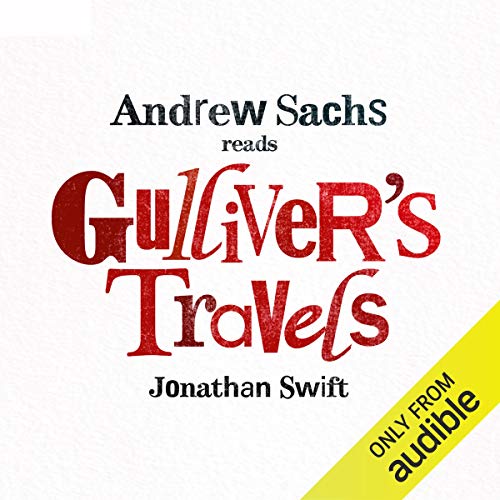 Author: Jonathan Swift
Narrator: Andrew Sachs
Length: 1 hr and 2 mins
Categories: Literature & Fiction, Classics
Vibe: As a keystone of English literature, the novel contributed to the emergence of the novel as a literary form in English. Gulliver had always wanted to see the world. But whenever he steps on board a ship, bad luck always seems near at hand. He is shipwrecked, abandoned, marooned, and mutinied against - and each time lands in a strange and curious place. First, he discovers the kingdom of the small people of Lilliput and then encounters the giants of Brobdingnag. After facing too many dangers, he longs to escape and make his way home. Will he ever see England again?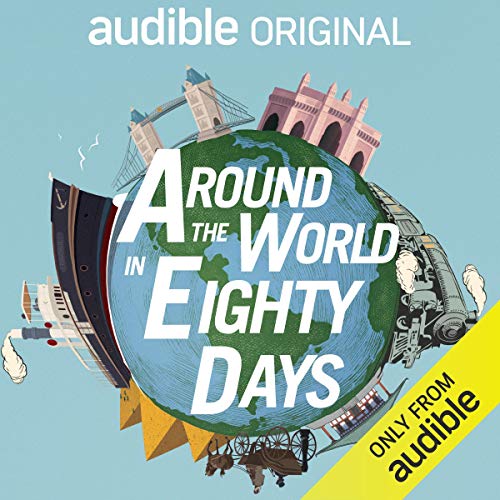 Authors: Jules Verne, Anna Lea - adaptation
Narrators: Toby Jones, George Blagden, Don Gilet, Vineeta Rishi
Length: 4 hrs and 14 mins
Categories: Classics
Vibe: One of the most celebrated tales of all time, Around the World in 80 Days is part high-octane thriller, part fascinating fantasy travelogue. Pragmatic gambler Phileas Fogg has made a gentlemanly wager to the members of his exclusive club: that he can circle the world in just 80 days, right down to the minute. Fetching his newly appointed French valet, Fogg embarks on a fabulous journey across land and sea - by steamer, rail, and elephant - to win the bet of a lifetime.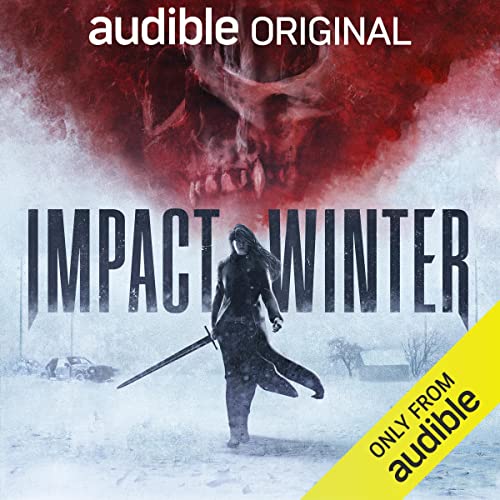 Author: Travis Beacham
Narrator: full cast
Length: 4 hrs and 59 mins
Categories: Science Fiction & Fantasy, Fantasy
Vibe: It's a story of apocalypse, horror, and adventure, Impact Winter is a wholly original new saga created just for Audible with immersive 3D audio that dares you to pop in your earbuds and listen in the dark. In the British countryside, a band of survivors forms a resistance in the fallout shelter of a medieval castle. Darcy is a battle-tested vampire hunter who is at the front line leading the charge to save humanity. Meanwhile, her younger sister Hope wants life to return to normal so she can go above ground and know what it's like to live again. Venture into an eternally sunless world of swords and crossbows; primal hunters and shape-shifters; leaders and lovers. Hear how a brave few fights to survive the impact of winter.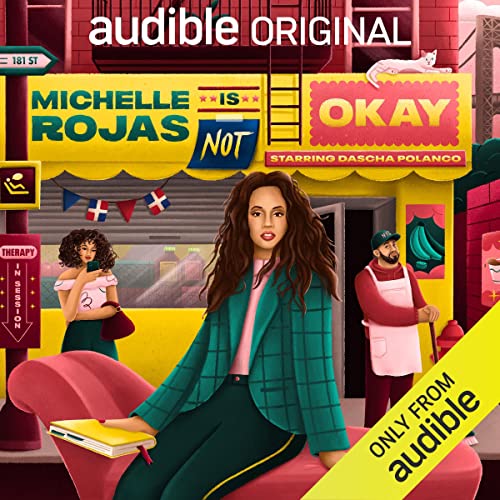 Authors: Ashley Soto Paniagua, Guillermo Zouain, Wendy Muniz, Jaime Fernandez
Narrators: Dascha Polanco, The Kid Mero, full casts
Length: 3 hr and 13 mins
Categories: Comedy & Humor, Literature & Fiction
Vibe: This book follows Michelle as she struggles to grapple with both her professional and personal identities. Throughout her journey, she faces setback after setback before it slowly becomes clear that she's there not only to offer help to her community but also to receive it. When Dominican psychologist Michelle Rojas gets fired for lashing out at co-workers and giving patients questionable advice, Michelle returns home and lies to her family and friends: Michelle opens a therapy practice in a local bodega. But where she's from, people just don't go to therapy. It's a struggle to pierce the tough resistance from the community, even with support from her free-spirited cousin Dora and her quick-witted childhood friend Niño. Michelle Rojas is not okay, but will she be?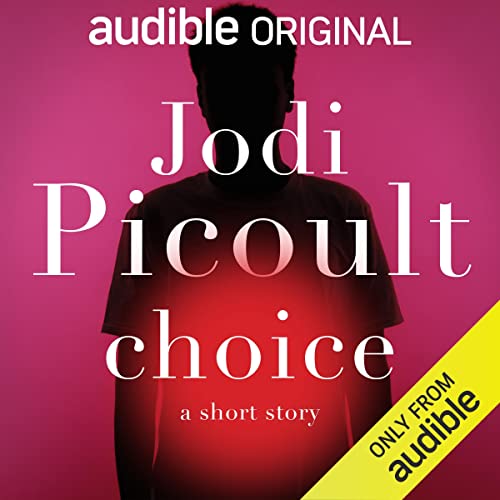 Author: Jodi Picoult
Narrator: Therese Plummer
Length: 38 mins
Categories: Literature & Fiction, Women's Fiction
Vibe: It features themes of pregnancy loss that may be upsetting to some listeners. If men could get pregnant for real, they would be singing a different tune. Since they can't they have no problem telling women what to do with their bodies. First in this book, Margot and James are broken up. James made sure of it when he dropped the bomb on Margot: that he doesn't want kids, ever. Then, on the biggest morning of his life, James wakes up pregnant. He realizes with dread that he is part of a recent epidemic of men suddenly and inexplicably becoming pregnant. Meanwhile, Margot, a social worker, must handle the influx of desperate, pregnant teenage boys.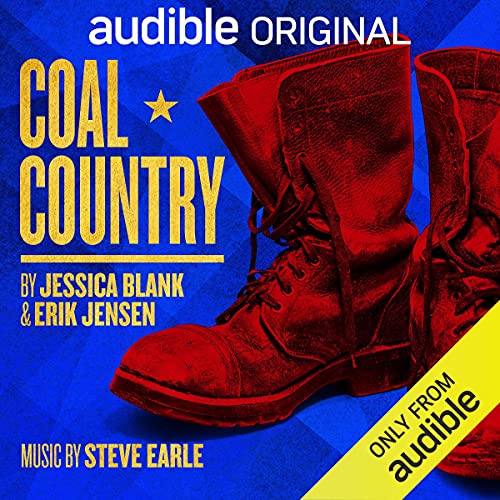 Authors: Jessica Blank, Erik Jensen, Steve Earle - music
Narrators: Mary Bacon, Amelia Campbell, Michael Gaston, Ezra Knight, Thomas Kopache, Michael Laurence, Deirdre Madigan, Linda Powell
Length: 1 hr and 32 mins
Categories: Arts & Entertainment, Entertainment & Performing Arts
Vibe: At the very beginning of Coal Country, listener are told it is "a West Virginia story about 29 men and a big machine." This is an understated way to inform the audience that what follows will be devastating. That story is true, and it happened in 2010 when those men all died in a devastating mining disaster. The Upper Big Branch mine explosion in West Virginia killed 29 men and tore a hole in the lives of countless others. Now you can hear the first-person accounts from survivors and family members.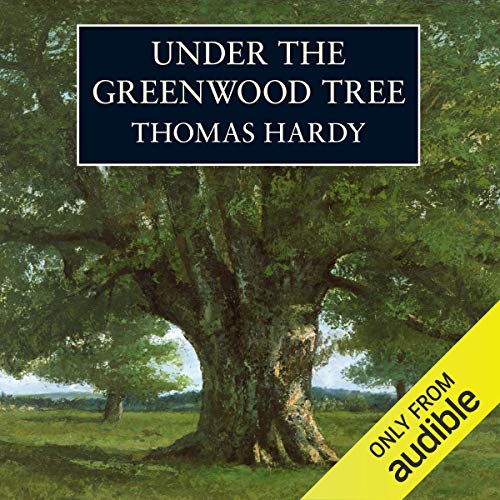 Author: Thomas Hardy
Narrator: Robert Hardy
Length: 5 hr and 37 mins
Categories: Literature & Fiction, Classics
Vibe: It is the story of the romantic entanglement between church musician, Dick Dewey, and the attractive new school mistress, Fancy Day. And this pleasant romantic tale is set in the Victorian era. The novel opens with the fiddlers and singers of the choir — including Dick, his father Reuben Dewy, and grandfather William Dewy — making the rounds in Mellstock village on Christmas Eve. When the little band plays at the schoolhouse, young Dick falls for Fancy at first sight. Dick seeks to insinuate himself into her life and affections, but Fancy's beauty has gained her other suitors. Will the two protagonists get together at the end?
Part 2. How to Listen to Free Audible Books on Any Player
From the above top 8 free Audible books, you have the freedom to pick any title to start listening to at no extra cost. If it coincides with your style, you might purchase it with your credit or credit card. After purchasing, you own it and are allowed to download it for offline listening. But pay attention that all downloads come in AA/AAX formats and are encoded by DRM technology. Put another way, the downloaded title is only playable on Audible. So here we recommend you apply an Audible Converter like ViWizard Audible Audiobook Converter to convert Audible books with chapters to MP3 that is compatible with multiple devices.
ViWizard Audible Audiobook Converter is specially developed for audiobook users to download audiobooks and convert the protected AA/AAX audiobooks to common formats, MP3, M4A, M4B, AAC, FLAC, WAV, and more with lossless audio quality. This converter is able to work automatically at up to 100x faster conversion speed. What's more, you can freely change the narration speed and volume and split long audiobooks into chapters or segments. Once saved, you can listen to your favorite audiobooks on any player you want.
ViWizard Audible Audiobook Converter Key Features
Losslessly convert Audible books to MP3 without account authorization
Convert Audible audiobooks to common formats at 100× faster speed
Freely customize the output audio parameters such as sample rate
Split audiobooks into small segments by time frame or by chapters
Step 1

Add Local Audible Books to ViWizard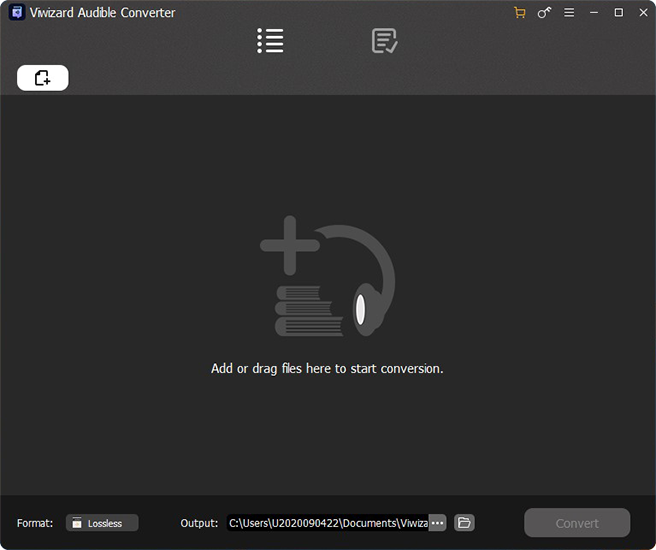 Make sure you have downloaded the audiobooks you want to convert before converting. And then click the top left icon Add Files, in which you can add several files at once. Or, another easier way, drag the files to the ViWizard software. If you would like to change the audio speed, split the audiobook and edit tags, just one-click the blue Edit icon across the title.
Step 2

Customize Preferences for Audible Books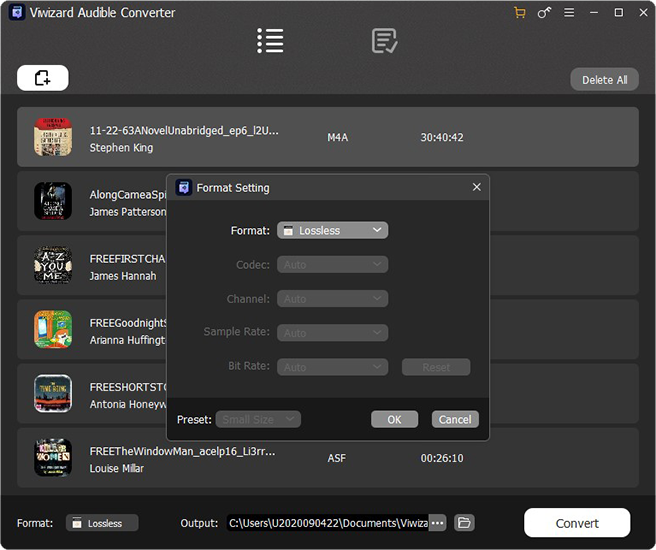 After you add Audible files, you are able to customize output format as you like. Just click the bottom left Lossless icon, and you can adjust output format, codec, channel, sample rate, and bit rate. For playing Audible books on other devices and players, please set the MP3 format. After finishing the adjustment, don't forget to click the OK icon.
Step 3

Start Converting Audible Books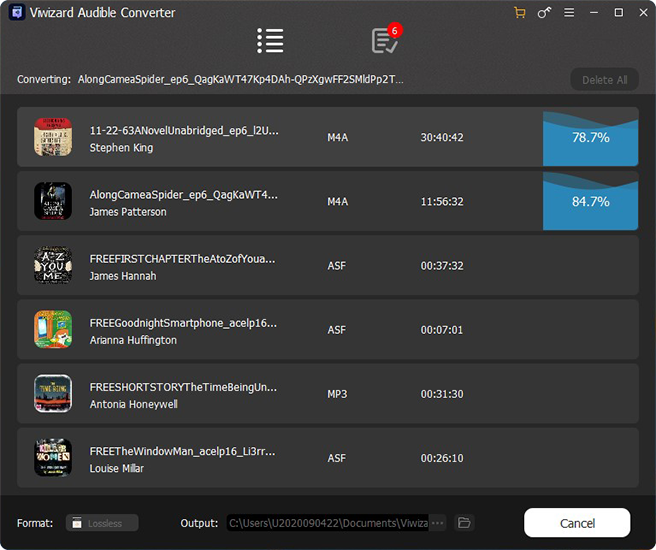 Now, click the bottom right Convert button to start converting Audible files to any format you set. Go to the Converted interface, you can easily browse your converted files, otherwise, you can locate certain files with ViWizard search function after batch conversion. Thanks to its amazing built-in playback, you are allowed to enjoy the converted audiobooks in the ViWizard.
Conclusion
Hope the top 8 free Audible books we recommend fit your taste. If you purchase them and prefer to play them without the Audible app, try ViWizard Audible Audiobook Converter to help you achieve that. With the help of this splendid tool, you can play Audible audiobooks effortlessly without limits, and it offers greater flexibility when you need to listen to Audible on different occasions.