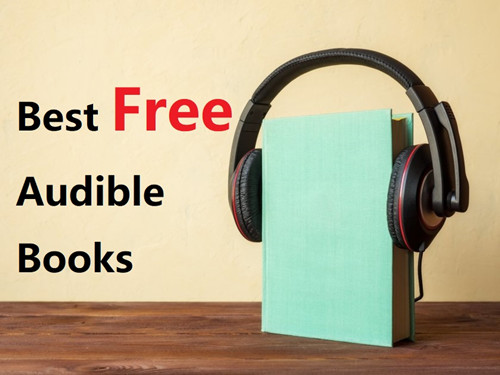 When it comes to downloading audiobooks, many of you may think of Audible.com, the world's largest producer of downloadable audiobooks. However, you might be disappointed to find out it's hard to download free Audible books if you just run out of its 30-day free trial. Despite that, the good news is that it allows you to stream free audiobooks without being an Audible subscriber. You can access a large amount of free Audible books as long as you have an Amazon Prime membership.
If you have no idea where to start the free listens on Audible, the following top list might give you some hints. Go ahead and check out the 8 best free Audible books you should stream and listen to.
8 Best Audible Free Books to Stream in 2020
Top 1. "Professional Integrity (A Riyria Chronicles Tale)" by Tim Gerard Reynolds, Narrated by Tim Gerard Reynolds
This is a good addition and introduction to the Riyria collection with only 10,800 words. It suits those who are new to Riyria and also the veterans. Among all the Audible free books, this one is my favorite. Just play it and have an adventure with Hadrian and Royce.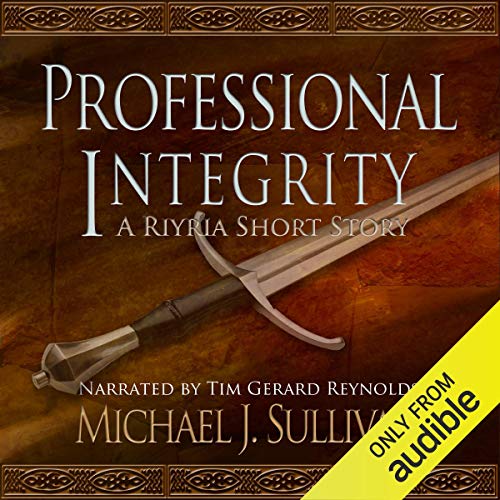 Top 2. "I've Had Better" by Esther Perel, Narrated by Esther Perel
This book is about the relationship between couples. Esther Perel helps couples deal with the broken relationship between them. No one is an isolated island. If you are looking for a school for a relationship, I guess this audiobook is what you are looking for.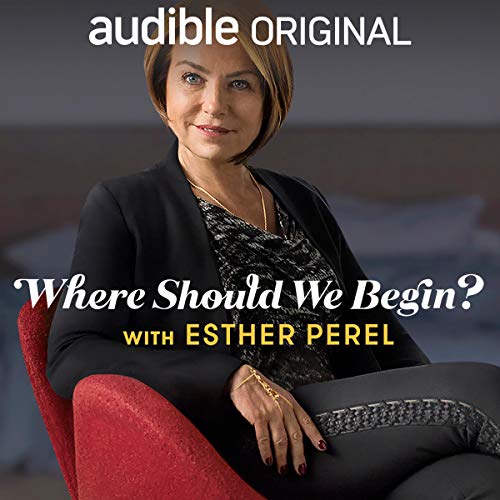 Top 3. "The Most Wonderful Tales of the Year" by Audible Narrators
It is narrated by Jonathan Davis, Kate Reading, Michael Kramer, full cast. Among the 8 free Audible books, this one is very special. It can be a kind of Christmas card from some of the best narrators of Audible. They share their own experiences and feelings about Christmas in this audiobook which is divided into 20 chapters. Through it, you can get more familiar with them and receive some warmness.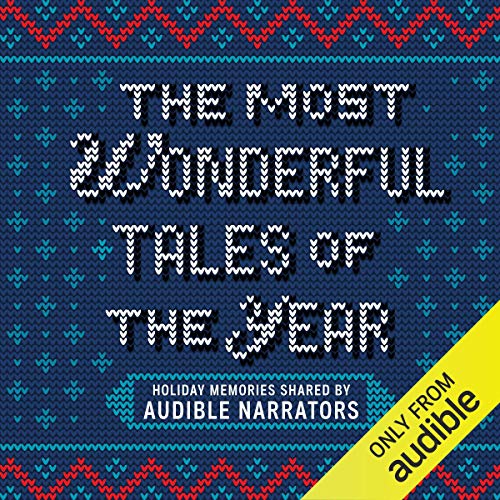 Top 4. "A Rare Book of Cunning Device" by Ben Aaronovitch, Narrated by Kobna Holdbrook-Smith
This is a short story whose length is only 29 minutes. It tells a story about PC Peter Grant, who is called to the British Library by a tough librarian. The librarian suspects that there is a poltergeist in the stacks. With the assistance of the archivist and his ghost hunting dog, he gradually knows the truth. The narrator of this audiobook, Kobna Holdbrook-Smith, is a first-rate narrator whose work makes this story more attractive.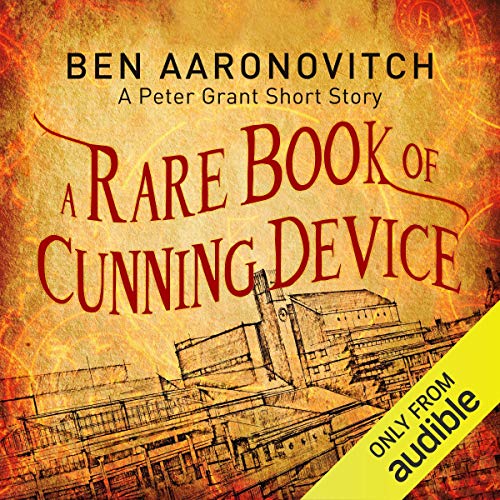 Top 5. "Cesar Millan's Guide to Audiobooks for Dogs" by Cesar Millan, Narrated by Cesar Millan
If you care about dogs, you can't miss this audiobook. This is the best free Audible book for animal lovers. Its narrator, Cesar Millan, is a dog-behavior expert. From this book, you will know how to use audiobooks to let your dog happier. Cesar will take you inside the dog's mind to help dogs overcome stress and other bad feelings.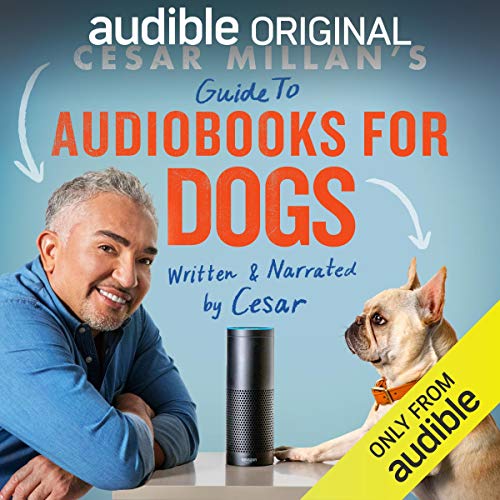 Top 6. "What Happens Next? Conversations from MARS" by Adam Savage, Narrated by Adam Savage
This is more an interview than an audiobook which is less than 3 hours. It is about M.A.R.S., an annual conference exploring technologies such as robotics, AI, and space travel run by Amazon's Jeff Bezos. Adam Savage will bring listeners closer to leading scientists like Mike Massimino, Dava Newman. Although the content seems to be serious, Adam makes it easy to understand and listener-friendly, even for those who are not familiar with science.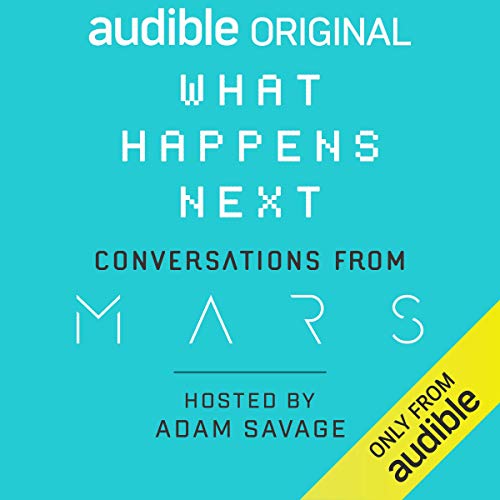 Top 7. "Christmas in the Kitchen" by Nalini Singh, Narrated by Angela Dawe
This may be one of the best free Audible books for kids you can find. It is a psy-changeling short story which tells a sweet and fun family moment in the kitchen on Christmas. The narration does all the voices and keeps the whimsical tone of the story, which makes this audiobook better.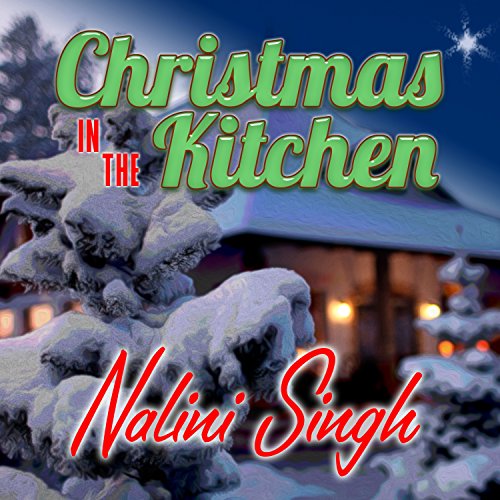 Top 8. "The Minefield Girl" by Sofia Ek, Narrated by Camilla Belle
This audiobook is developed according to the real experience of Sofia Ek. It tells a story about how a young woman does business in Libya. Moving with determination and desire to succeed and to be part of something bigger than herself, Sofia decides to go on her adventure. Some listeners think the story is boring while others think it surprisingly entertaining. Maybe you can only know how it is after you listen to it.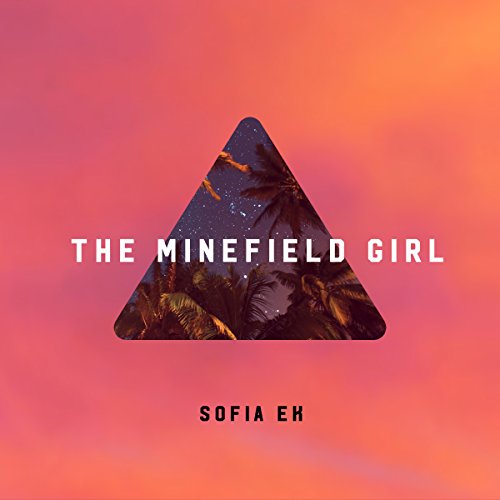 An Extra Tip: Download Free Books on Audible to Any MP3 Player
Although Audible doesn't offer free audiobooks for Amazon Prime members to download, it provides free books from its audiobook store so that people can buy and download them onto selected devices. If you've saved some free Audible audiobooks on your library and would like to download them onto any popular MP3 player like iPod, Sony Walkman, you can use some dedicated Audible to MP3 converters to convert those Audible books from AAX to MP3.
In this case, ViWizard Audible AAX Converter is a great tool to go for. It will help you convert the Audible AA/AAX files to common MP3, AAC, WAV, M4B, etc. Best of all, it will keep the original ID3 tags and chapter info of the audiobooks without damaging the source quality.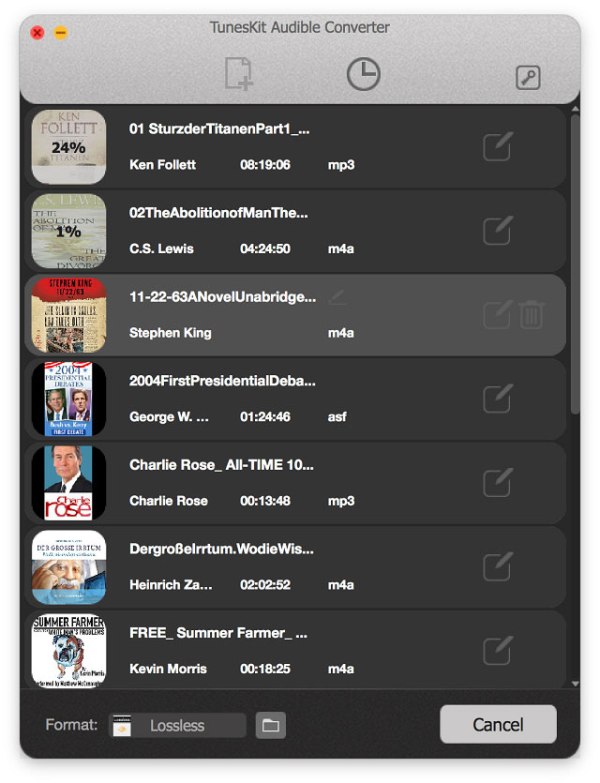 And unlike the traditional Audible audiobook converter, ViWizard Audible Converter doesn't need to work together with iTunes. In other words, you don't need to authorize the book with an Audible account on iTunes so that you can convert any Audible book even if you have forgotten the account info.