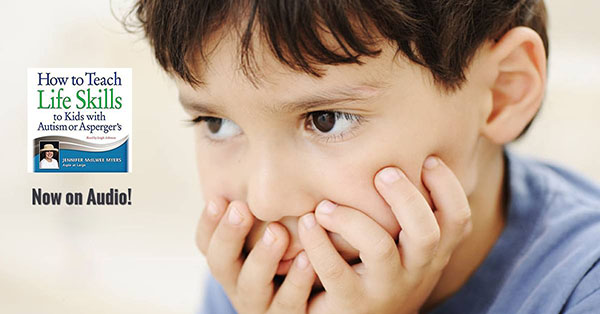 Audiobooks are very helpful today. No matter if you want to make it easier for your child to fall asleep, teach them more knowledge or just have more fun during a long family car trip, listening to audiobooks will be a great option. However, not all kinds of Audible books are proper for kids or family. To make it easier for you to pick up best audiobooks, we will create a list of the top 7 Audible Kids' bestsellers. They are fantastic for kids 0~12 years old. Also, adults will find them of great fun too.
Top 1. A Wrinkle in Time
A Wrinkle in Time is a classic science fiction and fantasy debuted by Madeleine L'Engle in 1962. This novel is loved by children all over the world and it win the 1963 Newbery medal. Ava DuVernay, Hope Davis, Madeleine L'Engle,Charlotte Jones Voiklis joint together to narrate this book perfectly. Meg's father suddenly disappear when he was experimenting with time travel. Meg Murry get involved in a search for her missing scientist faster with her little brother Charles Wallace and their friend Calvin. They are taken up by three wacky superhuman women and travel through the galaxies. Will they outwit the forces of evil? It is a beautiful story, beautifully told.
Top 2. Harry Potter and the Sorcerer's Stone, Book 1
Harry Potter series have become a phenomenal culture. J.K Rowling creates such an imaginative and fascinating world that are easy to follow. The characters, the imagery are clearly developed with natural language. Harry Potter leads a hard life, he is being brought up by his uncle and aunt as him parents died in a car crash. He never hear about Hogwarts before. Then, on his eleventh birthday, Harry received a mysterious letter telling him that his parents were a wizard and a witch, so he has a place at Hogwarts School of Witchcraft and Wizardry. An incredible adventure is about to begin! While the book is designed for 8~12 ages, it is also enjoyable for 20s or so.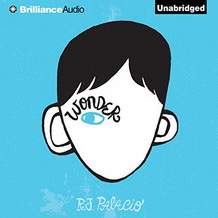 Top 3. Wonder
This is a wonderful story for all ages created by R. J. Palacio. The narrators' interpretation of Auggie's voice is kind of hard to get used to at the beginning. But the narrator just do that in the right way because Auggie is a kid who have trouble speaking. Auggie was born with a facial deformity which affect him from going to a mainstream school. Just image that, you will find how hard it is as Auggie's just an ordinary kid with an extraordinary face. He has to do everything he can to convince his classmates that he's just like them, despite appearances? R. J. Palacio has crafted an uplifting novel full of family interactions, lively school scenes.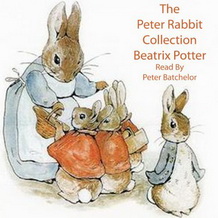 Top 4. The Peter Rabbit Collection
Beatrix Potter write cute, funny, fable stories in The Peter Rabbit Collection. The narration is criticized for too fast reading and the accent is a little hard to understand for children though. This Audible book contains couples of short stories such as The Tale of Squirrel Nutkin, The Tale of Benjamin Bunny, The Pie and the Patty Pan, The Story of Miss Moppet, Roly Poly Pudding and so on. All stories are not unabridged, there was quite a bit of dialogue that was skipped over. It is perfect for 5 ~7 year old's Children. You can use it for bed time or just play it on a family party, it should be of great fun. This audiobook is discontinued to $0.69, so just hurry to get it if you like it.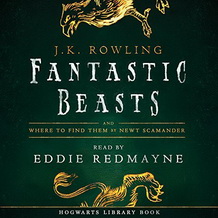 Top 5. Fantastic Beasts and Where to Find Them
It creates a world with beasts which is a bit similar to the wizarding world. Wrote by J.K. Rowling, Newt Scamander Narrated by Eddie Redmayne, this book did a great job to bring you a journey into an awesome safari. If you like Harry Potter audiobooks, Fantastic Beasts and Where to Find Them will surely delight you. Scamander had spent many years to travel before the wrote this book. This has a big importance for him to create the wondrous beasts including the familiar, new and awesome ones. It is not a story and has no plot, but it offer a wonderful list of creatures. It maybe more fun to sit with the kids and look through different creatures.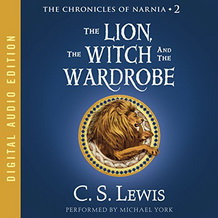 Top 6. The Lion, the Witch, and the Wardrobe
It is a timeless classic made by C.S. Lewis. The story is wonderful, Michael York's reading made it come alive by using entertaining voices of the different characters. The Lion, the Witch, and the Wardrobe tells a beautiful fantasy story in the background of World War 2. Narnia is a secret place frozen in eternal winter which is beyond the wardrobe in the professor's mysterious old hours. It is ruled by a witch Lucy is the first one to find the secret of the wardrobe. In the beginning, her brothers and sister don't believer that. But soon they all set through the wardrobe and start their great adventure. They has to fight bravely and smartly to free Narnia from the witch's sinister spell.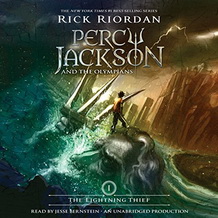 Top 7. The Lightning Thief
The Lightning Thief is fabulous mythology story crafted by Rick Riordan. We can't wait for the next volume to come out. Jesse Bernstein performs a very enjoyable narration. This is a great a story about a 12 year old child Percy. Unlike other kids, he was fathered by a greek god and a mortal mom. At school, Percy is recognized as a student who can't seem to stand out of trouble and he is about to be kicked of boarding school. Even worse, Zeus's master light bolt was stolen. Percy is the main suspect. Percy and his friends have to face a host of enemies and catch the real thief. In this audiobook, you will learn several of the greek gods and goddesses.
More Tips: Remove DRM and Convert Audible AA/AAX Audiobooks

If you find any audiobooks from the above top 7 list interests you or your child, you can simply go to the Audible official website to buy and then listen to them through the Audible app on computers or compatible mobile devices.
However, since the Audible audiobooks are DRM copyright protected, so you may not be able to play Audible audiobooks in your car stereo or on some MP3 players. In addition, sometimes even there is no problem with the Audible playback, you may still encounter a lot of limitations such as you have to authorize a device before you can play audiobooks. To make it more convenient for you to enjoy Audible audiobooks everywhere, you can simply get an audiobook converter or use an free audio recording software to help you rip the DRM protection. Of which, the first turns out to be a better way. A specific Audible converter such as ViWizard Audible Audiobook Converter for Mac/Windows can help you keep better quality 100% since it adopts the direct audiobook decryption technology. To find out more details, you can visit: How to Convert Audible AAX to MP3 in a Easiest Way.

Matt Smith is an amateur writer engaged in ViWizard in 2013. He is a movie lover who write a lot of movie reviews for many websites and blogs.