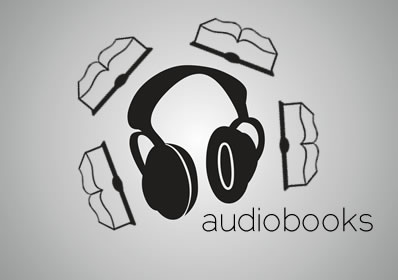 Do you wanna get free audiobook from internet? Here we want to pick some valuable website for audiobook lovers to download free audiobooks. Then you can enjoy audiobook whereever you want free of charge.
Top 1. Open Culture - Free Educational Course AudioBook
Open culture (http://www.openculture.com) mainly provides the educational audiobook course for the worldwide lifelong learning community. It will centralize course content, curate it and provide us the highest quality audio and video content. Something should be noted that all the content downloaded from Open Culture are not created by themselves. The content you see on Open Culture is made by other educational ventures. Customers can also suggest course audiobook materials to the Open Culture editors.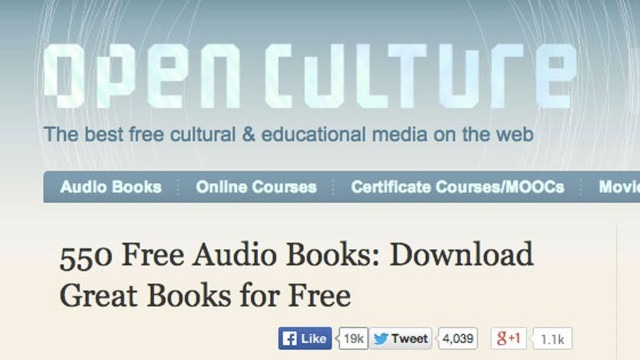 Top 2. Lit2Go - Free Story&Poem AudioBook Provider
Lit2Go (http://etc.usf.edu/lit2go/) is a free online collection of stories and poems in Mp3 (audiobook) format. An abstract, citation, playing time, and word count are given for each of the passages. Many of the passages also have a related reading strategy identified. Each reading passage can also be downloaded as a PDF and printed for use as a read-along or as supplemental reading material for your classroom.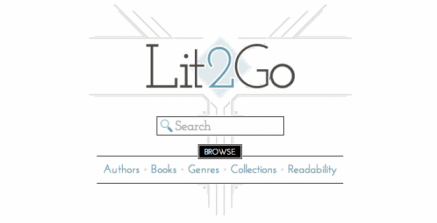 Top 3. Learn Out Loud - Eductional Audiobook Provider
Learn Out Loud (http://www.learnoutloud.com/) provides both paid and free audiobook resource for its users. The free audiobook directory offers a selection of over 10,000 free educational audio and video titles. Our directory features free audio books, courses, documentaries, talks, interviews, speeches, and many other great free audio and video resources.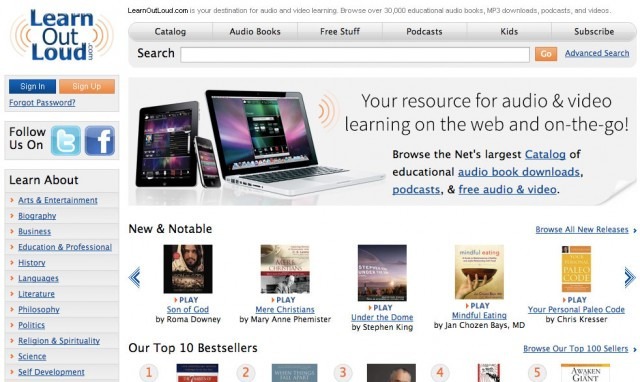 Enter Learn Out Loud site, then click "Free Staff" menu to see the free audiobook list.
Top 4. Loyal Books - Free Public Domain Audiobooks and eBooks Download
Loyal Books (http://www.loyalbooks.com/) is advertised to provide the best collection completely free public domain audiobook as well as ebooks to users. All audio books on LoyalBooks.com are in the public domain. This means that no one holds a copyright on these books and therefore anyone including LoyalBooks.com is free to distribute them. Enjoy these free audio books and use the share button on LoyalBooks.com to tell your friends about all these great public domain audio books.

Top 5. Librophile - Legal Free AudioBook Provider
Librophile provides loads of free audiobook and ebooks online for its users. It's tedious if you don't know what audiobook you want to download. But on Librophile, everything becomes easy. You can scroll the page and review the audiobook list to choose what you like best. When you put your mouse on the book title, you will get a summary of what the story about.
What's more, you can also search the audiobook or eBook by input the keywords, book title or through categories like Popular or Genre. Librophile provides you the easiest way to listen the audiobook without installing a extra app.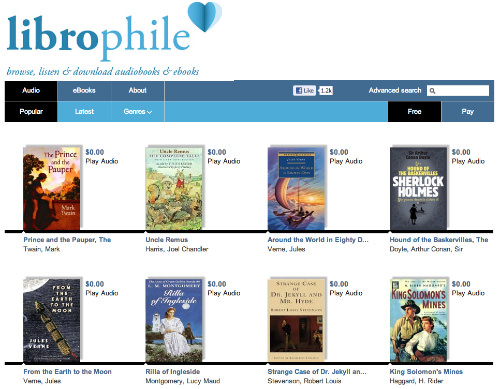 More Tips: How to Get DRM Free Audible AudioBooks?
The Audible audiobooks are DRM protected. It can be played by iTunes or other specific media players. But with ViWizard AudioBook Converter, we can easily remove DRM protection from audible audiobooks and convert audible aa/aax file to common MP3/AAC/WMA/WAV/FLAC formats without encryption.