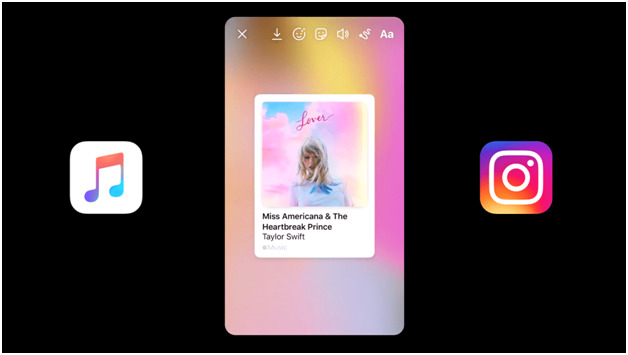 A steep competition has continued to rise among popular music streaming services. And Apple Music is not left out either! It has survived the strides and still scaling the heights. Lots of answers can trod in when you ask what is Apple Music. This is a music subscription service that offers over 60 million songs. Besides, it's packed with tons of features that will keep you locked for all the good reasons.
Even though it has a few slugs like region restriction and lack of freeware version, Apple Music boasts of that charm of combining all your music in one place with Apple Music Connect and Apple Music Radio.
The Basics of Apple Music
Apple Music was launched way back in 2015, joining the old folks including Spotify, Tidal, and many others. With its huge collection of tracks, Apple Music lets you stream your favorite tracks on-demand from the iTunes catalog as well as downloading from the web. Besides streaming, this service offers you recommendations that are tailored to your likes, expert-curated playlists, integration with Siri assistant, and the freedom to save your favorite music to your device for offline listening. When it comes to subscription, you need to understand Apple Music membership basics.
What is Apple Music membership? To answer this quest, you can settle for an individual membership or the family subscription. You can choose either a monthly or a yearly subscription for individual membership.
But then, how does Apple Music family plan work? With this, up to six members get to enjoy unlimited access to Apple Music. Each member gets their music library and other music recommendations as per their favorite music and genre.
• To subscribe, open the Apple Music app;
• Go to the 'For You' feature tab;
• Next, click the trial offer to start a trial for the family;
• Then sign in with your Apple ID that you used during the purchase;
• Confirm your billing, make payment and finally, invite family members to join. They'll then automatically gain access to the Apple Music streaming service.
How to Access Apple Music
Accessing Apple Music is easy. First, you need to download and launch the app on your device. That's not all, the signup process follows shortly with multiple music-tailoring processes. It is at such processes that you'll select the music genre and the artists that you like or dislike. Remember Apple Music also comes with several screen tabs to help you navigate as desires. These include;
Browse: This tab is a homepage that lets you access a selection of music from across the service. Browse through as you view new releases, hot playlists, new curations by genre and favorite artists, among others.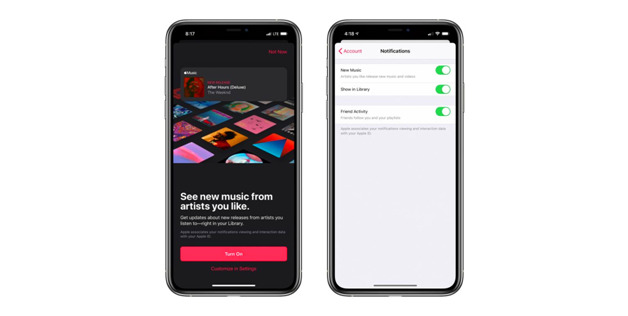 Search: From here, you can find any lyrics from your library and the Apple Music catalog. Furthermore, keep updates on what is trending.
Library: This tab will populate all your music from iTunes, the web, the CD, or any other source. You can customize the library to show your favorite tracks and other newly added playlists or albums. Just check at 'My Music' for your added songs and playlists.
For You: When you first launch Apple Music, remember you are given a chance to specify what artists, genres, and tracks you like. This section carries what you like, listening habits and your selection of music.
Radio: Get a globally-broadcasted radio station at the home for Beats 1. You can decide to listen to Beats 1. Other options like iTunes Radio's old channels are also available at the Radio tab.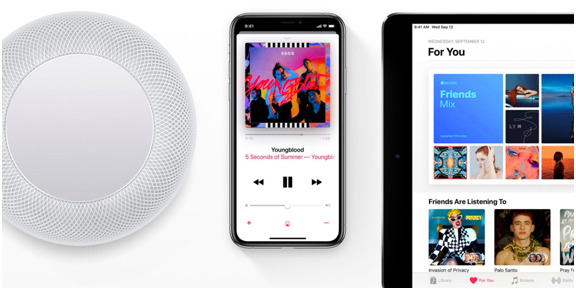 How Apple Music Works
How does Apple Music work? It is vital to understand the work frame of this music streaming service. Apple Music app has several controls, features, and options that help you navigate to total mesmerization.
Build library: Perhaps, the vital part is to start by building the library that you love. Simply search for your favorite artist, pick a song and tap the '+' button. This should add that particular song to your collection in the library. You can also download the added song by hitting the download icon next to it for offline listening
Fave artists: How does Apple Music work when it comes to finding favorite artists? Here is the deal! Apple Music automatically brings you to a screen where you can choose the genres and artists during the sign-up process.
Play music: Here, you can tap on any song to see details of the song currently playing and other controls like skip, play next, share, add to your music, see the lyrics, download for offline listening among other controls.
Listen offline: It happens that you love a song that you want to listen to offline. It's possible to download music for offline listening. Just go to the specific song, tap the three-dot button and select the download button. You can download it to your library or a specific device.
Note: This way only allows you to listen to Apple Music offline on authorized devices. If you want to listen to songs from Apple Music on any unauthorized device or player, you can try using ViWizard Apple Music Converter to bypass DRM protection and convert them to MP3 for playback offline without any restriction.
Apple Music connect: Apple Music gives you the pleasure to share what you love with your friends. Tap the share button on a specific song and share the link to other platforms like Mail, Twitter, Facebook, among others.
Other features include Siri which acts as a DJ assistant, edit playlist to enable you to add or remove any song, and hear Beat 1 to find what's currently on-air and other upcoming shows.

Apple Music Pricing
Enjoy Apple Music for three months for free when you sign up to the free trial. However, after the free trial, Apple Music presents varied plans with two main memberships. You can stick to the individual membership or family membership.
Individual plan costs $9.99 per month while a Family membership costs $14.99 monthly. You can as well get a yearly plan at $99.00 for an individual subscription. Students are also favored by Apple Music, offering a University Student plan at $4.99 monthly.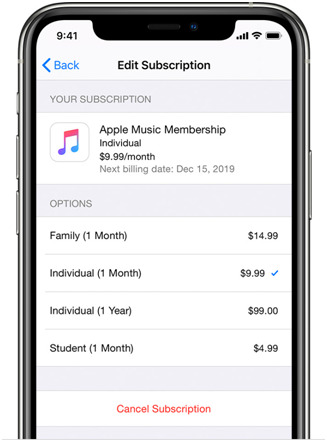 Conclusion
Is Apple Music really worth subscribing? Hopefully, this article has explained what is Apple Music and its utilities. Tons of features and options that stand with this music streaming service make it worth subscribing to. It's as easy as it sounds! You can discover songs you love, listen live to radio stations, download and stream music straight to your device, and even enjoy music in your car with CarPlay, or better ask Siri to search for songs.