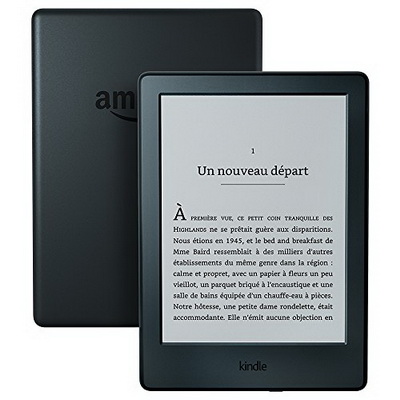 "I am a long time book lover. I found it is a great experience switch between reading an eBook on Kindle and listening to the audiobook on my iPhone with the WhisperSync for Voice. I wanna know if it is possible to play Audible audiobooks on my Kindle PaperWhite directly as I don't want to use two devices together. Thanks." - Jeremy Smith
Besides reading, more and more users prefer to listening to Audible books due to the fast pace life of the modern society. They don't have to spare any special time but just do that while doing the dishes, waiting a bus. Here I will talk about how to listen to Audible audiobooks on Kindle.
Can I Play Audible AA/AAX Books on a Kindle
If you visit the Audible forum, you may have already found that there are many users complain that they can't play audiobooks on Kindle while others say that it is a cinch to do that. So what is right? Actually most of the devices are compatible with Audible while some are dedicated for reading eBooks only.
Supports Audible: Kindle 1st & 2nd Gen/5th Gen/8th Gen/DX, Kindle Touch/Keyboard/Oasis, Kindle Fire/HD/HDX and so on.
Dedicated E-Readers: Kindle PaperWhite/7th Gen/Voyage.
How to Listen to Audible Audiobooks on Kindle Devices
Amazon has made it simplest ever to play Audible Files on its own Kindle tablets. Based on the model of your device, you can take a look at the related guide accordingly.
Kindle Keyboard/Touch/Oasis
Take the Keyboard version for example. You can select the Audible audiobook from the 'Home' screen and then tap it to enter the player view. There are many playback options to help you optimize your listening experiences like progress indicator/pause/play/forward/backward and so on. For the Touch/Oasis versions, the instruction is more or less the same, just follow the screen instruction on your device and you will figure it out.
Kindle Fire HD
If you have a Kindle Fire 2nd Gen or HD, you can go to the 'Audible' tab panel and then you will see a list of purchased audiobooks. You can choose the audiobook and then tap the cover to start downloading. If no files show up on the Audible tab, you can swipe down from the top of the screen and then press the 'Sync' icon to check for new purchases.
Kindle 1st/2nd Gen
Unlike other models which are integrated with the Audible service by fault, you have to install the Audible Manager on a Windows computer to activate these devices and transfer the AA/AAX audiobooks.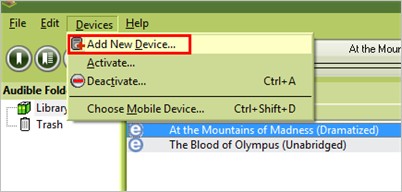 Step 1. Plug in the Kindle to your PC via USB port.
Step 2. Launch Audible Manager and then click the menu 'Devices' > 'Add New Device' and click 'OK', the program will be closed and start to install the components files to your device on background.
Step 3. When it is done, you can open the app again and then click the menu 'Activate'.
Step 4. After that, you can go to the library panel and start to transfer the audibooks to your kindle by selecting the books and click 'Add to Device'.
Step 5. Finally, the audiobooks will show up on the home screen of the Kindle. Please select the book to start playing.
What Can You Do If Your Kindle Is Not Compatible with Audible
However, if you have an incompatible device like the PaperWhite tablet, it is impossible to use it to play audiobooks. In this case, you have to seek for other alternative ways.
This is the best way because it is totally free. Generally You can download the app to your Windows/Mac computers or IOS/Android devices and it will automatically sync all the files you have purchased. This works for any Audible audiobooks with an eBook companion.
ViWizard Audible Audiobook Converter
Sometimes if your own device such as MP3 player which doesn't support Kindle App either, you can try the superior tool ViWizard Audible Converter to help you break DRM protection. Then you can copy & paste to transfer the audibooks freely.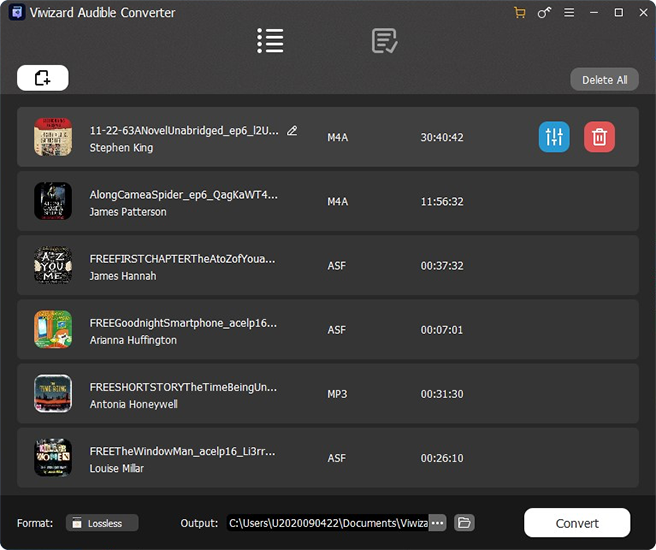 Compared to other rival products, it has the advantages such as 100X faster speed and lossless quality. Beside, it is most convenient. You don't even need to authorize the Audible audiobooks with iTunes, just throw in the downloaded AA/AAX files, ViWizard software will turn them into an universal MP3 format for you. For more info, you can visit: How to Convert Audiobooks AA/AAX to MP3. The trial version is completely free. Do you want to download it right now?