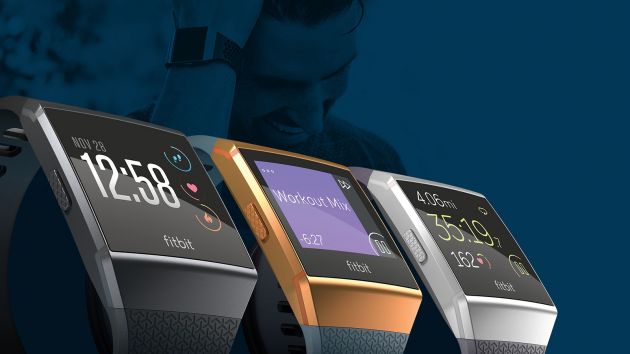 "While working out, I usually listen to Audible audiobooks that I downloaded to my iPod using the Audible app. I am more excited about Fitbit Ionic. Will I be able to do this in the Ionic smartwatch?"
Fitbit has been making fitness trackers for years and the Fitbit Ionic is probably the best-looking yet powerful fitness smartwatch. It has GPS to track your run and Fitbit Pay for supported cards without the need to carry a phone. It is also the first waterproof smartwatch from Fitbit. The battery could last about18~24 hours and the storage is 4GB which can save hundreds of songs. All these advantages make it a great tool for exercise. Do you want to listen to audiobooks while doing exercise? I'd glad to show you the guide on how to listen to Audible books on Fitbit Ionic in this post.
Is There an Audible App for Fitbit Ionic
According to the Fitbit official report, at launch the apps for Fitbit Ionic are very limited. The supported apps include Weather, Pandora, Music, Starbucks, Adidas All Day, Flipboard, Game Golf, Nest, Surfline and more.
Unfortunately Audible app is not on the list. This means you can't listen to Audible audiobooks directly. But Fitbit are already working hard on expanding all their apps. Also, the SDK are available for third-party developers to build apps for the Fitbit's ecosystem.
Until then, the only way to listen to Audible audiobooks is to have them in MP3 format and transfer them to Fitbit's internal storage. Though it is not ideal, it is a feasible solution.
Convert Audible Audiobooks before Transferring to Fitbit Ionic
Under the situation above, all you need to do is to convert Audible AA/AAX files to MP3 format. This can be a rather complicated job since FairPlay DRM copy protection is involved in it. None of the audio converters support to modify the AA/AAX files. However, if you have a dedicated Audible converter, everything will be as easy as a breeze.
ViWizard Audible AA/AAX Converter for Mac/Windows is one of the best tools which have combined the latest Audible decryption and audio acceleration technology. It can unlock any Audible audiobooks you throw at it. It adopts multiple parallel threads to convert Audible files in the background, the decryption converting speed is surprisingly fast beyond your imagination. Believer it or not, you can simply download the trial version to evaluate it by yourself. The trial version has all the same features like the paid version except it has a small limitation to convert only 1/3 of your entire books.
Full instruction on how to convert Audible AA/AAX audiobooks:
1

Have Audible audiobooks ready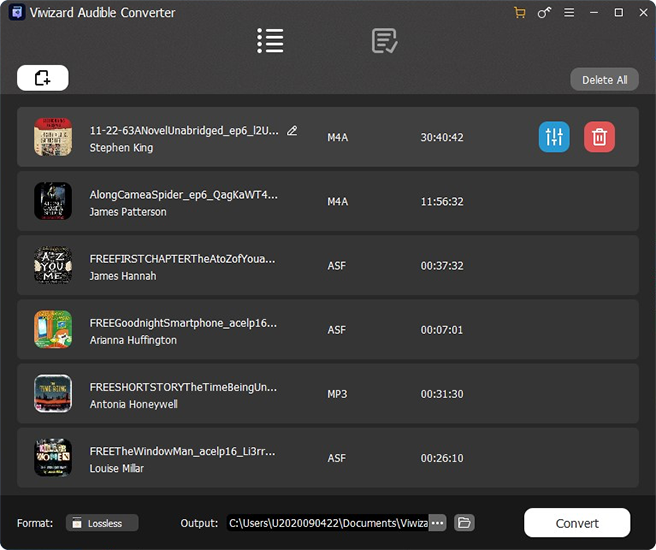 As usually, the first step is to download Audible audiobooks to your computer via the Audible Manager on Windows or iTunes on Mac. When they are done, you can click the 'Add Files' button to import them to the ViWizard software. You can batch load hundreds of audiobooks without limitations.
2

Customize audiobooks for Fitbit Ionic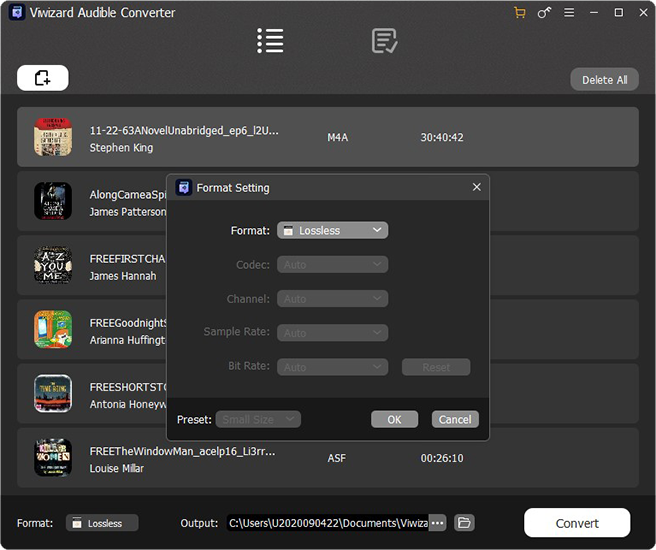 Generally, Fitbit Ionic only supports MP3 and WMA audio formats. So you can click the 'Format' option to select the output format as 'MP3' or 'WMA'. The drawback is that MP3/WMA format doesn't support bookmarking. You may worry that you have to listen from the beginning every time.
Actually you can break them into chapters or small chapters. Just click the 'Edit', it will show you plenty of options to split your audiobooks. In this way, you can select any chapter or segment to play freely without starting over all the time.
3

Convert the Audible audiobooks within 1 click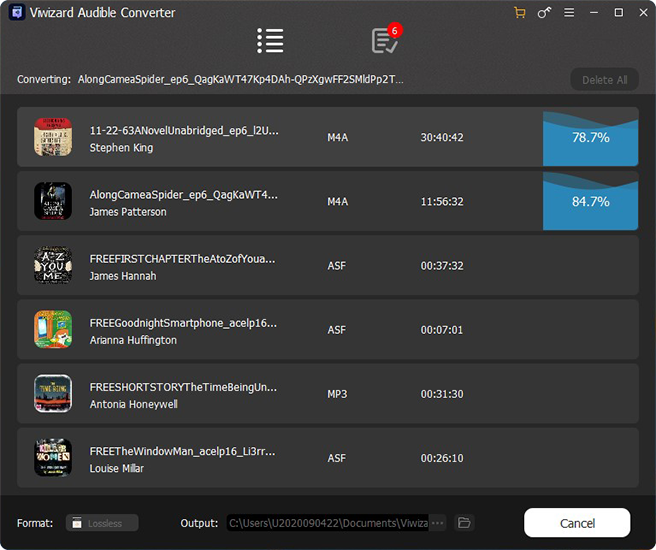 Next, you can navigate to the bottom right of the software and one click to start converting. If you are using the trial version, it will prompt if you want to register/buy/continue, you can click 'Continue' to export your Audible files for evaluation.
Download Converted Audiobooks to Fitbit Ionic
Now you are almost done. But since Fitbit Ionic is different from mobile phone, it may take you time time to find out how to transfer files. Please just follow the steps.
Step 1: Create a playlist of the audiobooks. You can do that via iTunes, Windows Media Player or the Fitbit app to create a playlist of your converted Audible audiobooks. If you are using iTunes, please make sure you have turned on the option to share playlists. Edit > Preferences > Advanced > Share iTunes Library XML with other applications > OK.
Step 2: Install the Fitbit app on your Mac or Windows PC. On Windows computer, you can download it from the Windows Store. If if you have a Mac, you can download it from the Fitbit official website.
Step 3: Connect to Wifi. Make sure both of your computer and Fitbit Ionic are connected to the same network such as same home Wifi or work Wifi.
Step 4: Start to transfer audiobooks. Plug your watch info the charger, open the Fitbit Connect app on your computer. Then go to the your watch, open the Music app and click 'Transfer Music'.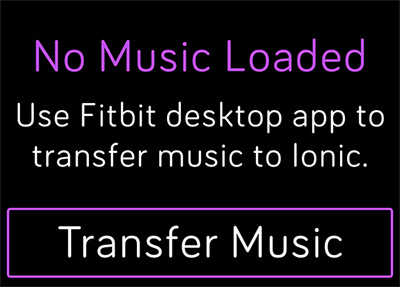 Conclusion
At last, you can start to enjoy your Audible audiobooks on your Fitbit Ionic. You can click the Music app and then choose your playlist to start to play. By converting your Audible files to MP3 and splitting them to small segments with ViWizard Audible AA/AAX Converter, you can easily scroll to find the right segments you want during playing without starting over again. It does offer a good solution for listening before the Audible app for Fitbit Ionic come out in future. What's more, this is also a great way to backup or share audiobooks to your friends.
Should you have any questions, please just leave your comments below, we will do our best to help.
More Audible Audiobook Tips