Wearable devices are becoming the most popular fashion item now. As a perfect combination of wearable technology and digital device, they are light, fit, and cool. Among all kinds of wearable devices, the smartwatch is the best seller because it covers all you need: activity tracking, fitness guidance, health insight, music storage, and streaming, payments, and so forth.
Fitbit Versa is deemed to be the top Fitbit smartwatch and it ranks second only to Apple Watch in the list of Best Smartwatches, with half of the price. People choose Fitbit Versa instead of Apple Watch for its high-cost performance with a favorable cost.
There's only one tricky problem. You bought a new Fitbit Versa and you would like it to stream some music. However, Fitbit Versa does not support streaming Apple Music. What can you do to listen to Apple Music on Fitbit Versa? Check the next part to get the answer!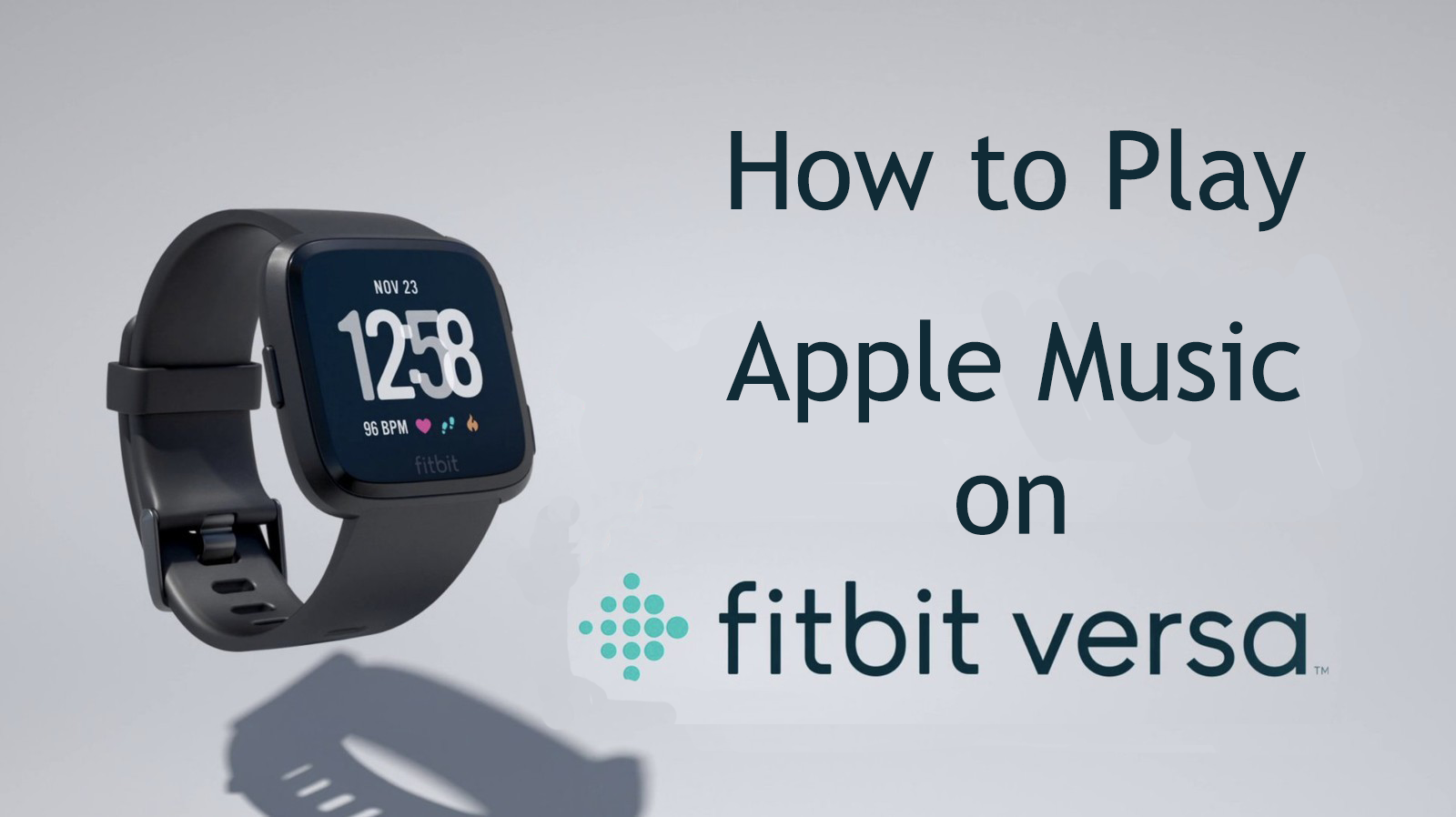 What You Need to Play Apple Music on Fitbit Versa
Fitbit Versa does not support Apple Music for music playing. Luckily, Fitbit Versa offers a choice for you. It allows you to transfer downloaded music to Fitbit Versa for listening. With the Music app on your Fitbit watch, you can store and play multiple hours your favorite songs and podcasts right on your wrist. You can store more than 300 songs or podcasts on the watch for listening. You might want to download Apple Music right now. But there is another problem. Apple Music is protected in M4P format and Fitbit Versa does not support M4P. Here are the formats that are supported by Fitbit Versa.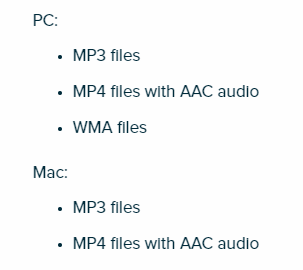 Don't worry. To play Apple Music on Fitbit Versa, ViWizard Audio Converter is ready to help. ViWizard can convert downloaded Apple Music M4P songs to any formats supported by Fitbit Versa including MP3, and AAC in high quality. And the ID3 tags of the songs will be saved, while ViWizard runs at a 30X faster speed to convert. Now download the free trial version of ViWizard Audio Converter. Follow-up is how exactly ViWizard does that.

ViWizard Audio Converter Key Features
Losslessly convert Apple Music, Audible audiobook and iTunes audiobooks
Convert M4P to MP3, AAC, WAV, FLAC, M4A, M4B
Retain 100% original quality and ID3 tags
Convert Apple Music songs to MP3, M4B, AAC
Convert between common audio file formats
How to Get Apple Music on Fitbit Versa
You can watch the following video or follow the text guide to learn how to do that easily.
Step 1Add Apple Music to ViWizard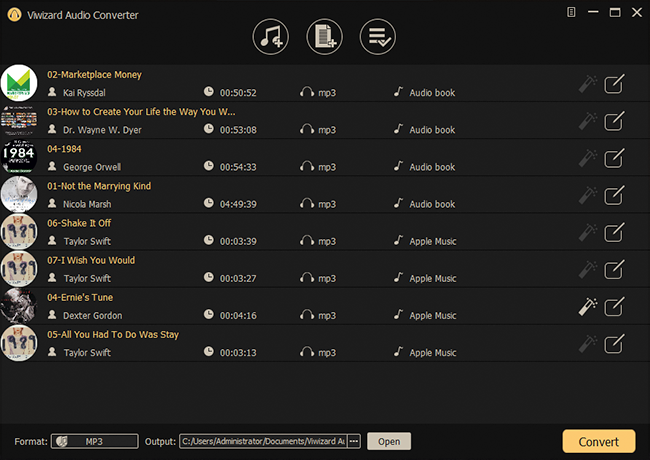 First of all, download and launch the ViWizard Audio Converter. You may need to click the Add Files button to convert the protected Apple Music. It is also applicable for iTunes or Audible audiobooks.
Step 2Select Output Format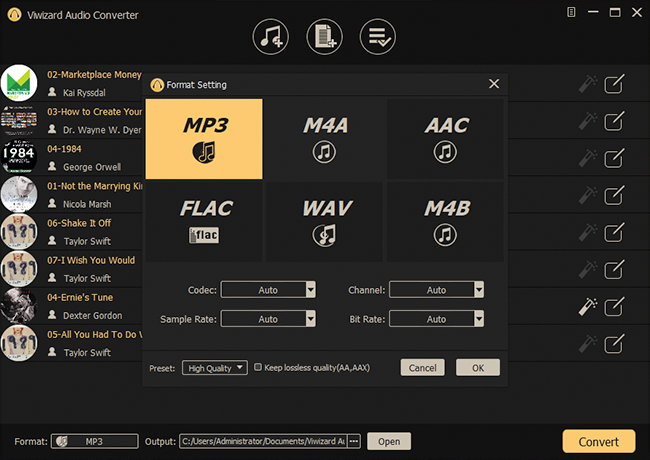 Once the songs are successfully loaded to the converter, the first setting you should adjust is the output format. Open the Format panel at the bottom left, select MP3 as the output format and confirm by OK. If needed, you can also customize the audio properties like sample rate, codec channel, etc.
Step 3Convert Apple Music Songs to MP3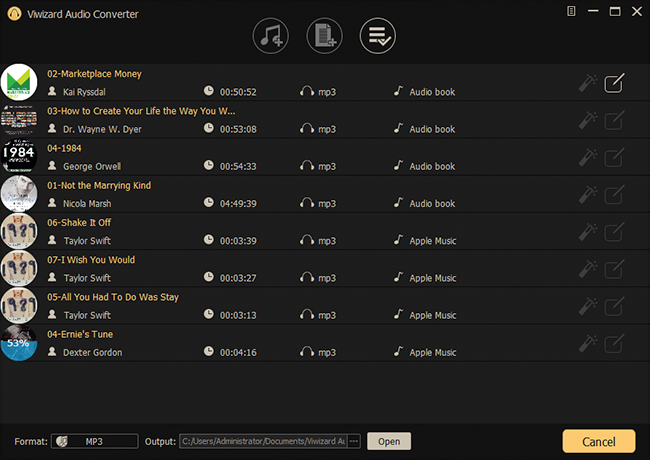 Press the Convert button at the lower right corner to turn Apple Music songs into MP3. When the converting process is completed, you can locate the converted files through the output path or open the Converted catalog to find them. Now that the converted Apple Music songs are your local files, you can start to transfer them to Fitbit Versa.
How to Put Apple Music on Fitbit Versa
After you convert the downloaded Apple Music to MP3, you are able to transfer Apple Music to Fitbit Versa. You can use Windows or Mac computer.
Connect to WiFi and Install Fitbit Connect
First, you need to keep the computer and Fitbit Versa connected to the same WiFi.
1) Launch the Fitbit app and tap the Today tab > profile picture > device image.
2) Tap on the Wi-Fi Settings. Tap Add Network and follow the on-screen instructions to add it.
3) Go to network name > Connect.
4) Go to fitbit.com/setup, download and install the Fitbit Connect app on your computer.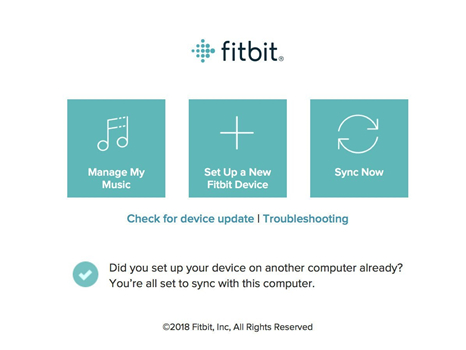 Add Apple Music to Fitbit
Then you can transfer Apple Music to Fitbit Versa from your computer.
1) Sync Fitbit Versa watch in the Fitbit app, and then disable Bluetooth temporarily on the phone and computer. Plug Fitbit Versa watch into the charger.
2) Connect your Fitbit Versa to your PC, launch the app and click Manage My Music. Click Personal Music.
3) Open the Music app on your Versa and tap Transfer Music.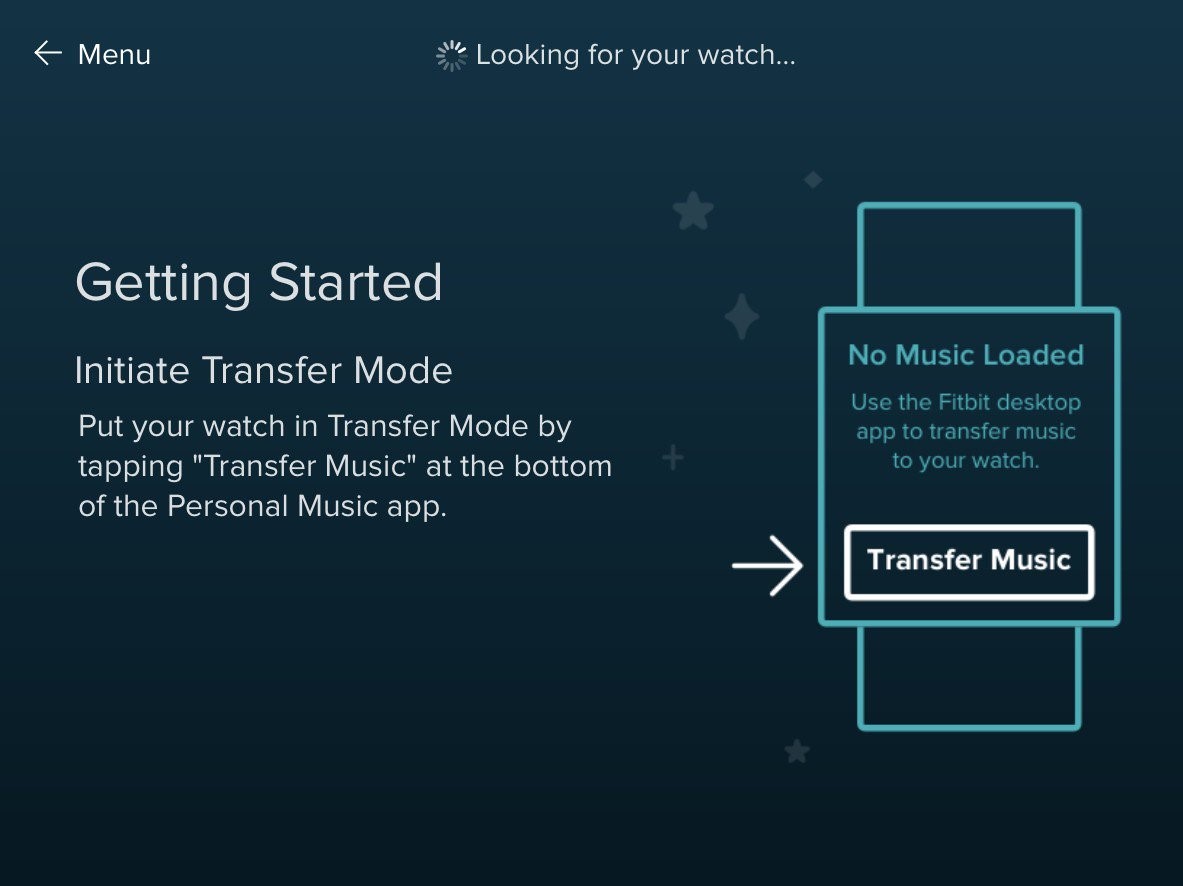 4) Once your Versa connected to your PC, choose local files from the pop-up window and transfer the converted songs to your watch.
When all the songs are synced to the Versa, you can pair Bluetooth headphones to it and begin to play Apple Music on Fitbit Versa.
How to Play Apple Music on Fitbit Versa
After you download Apple Music to Fitbit Versa, you can start to play them on your Fitbit Versa.
1) Connect a Bluetooth audio device to Fitbit Versa.
2) Open the Music app on your watch and choose a playlist.
3) Tap a song and then tap the Play button.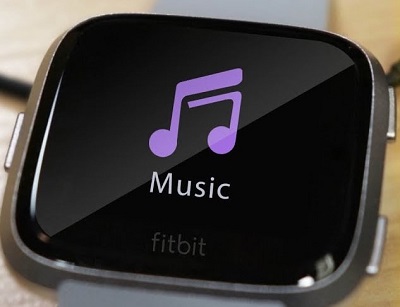 How to Delete Songs on Fitbit Versa
If you want to add more songs but the storage is not enough, you can delete some to add more.
1) Plug Fitbit Versa watch into the charger. Connect computer and watch to the same WiFi.
2) Open Fitbit Connect on your computer > Manage My Music.
3) On your Fitbit Versa watch, open the Music app > Transfer Music.
4) When the watch connects, you'll see the list of playlists downloaded to your watch on the computer screen. Click the checkbox next to the playlist to delete it.
ViWizard Audio Converter: Why Necessary for Versa User?
"We are continuing to explore other music streaming options to further meet the needs of our users outside the U.S. but do not have any details to share at this time. Watch this space!"- from a Fitbit staff in 2017
5 years passed and we haven't seen any progress yet. From my perspective, there's not much possibility that Apple will become Fitbit's partner and let you play Apple Music on Versa since Apple has its own smartwatch business. That's why ViWizard Audio Converter is necessary for you. On the other hand, if you want to listen to some audiobooks while you are jogging or working, ViWizard is also capable of convert iTunes audiobooks and Audible audiobooks to common formats so that you can download them to your Fitbit too. So go get ViWizard and let it be your Fitbit's best mate!