"I've subscribed to Apple Music for a long time and liked to download the songs for offline listening. Recently I've bought a Garmin Forerunner watch. Can I put Apple Music on my Garmin Watch? Any response is much appreciated!" - Booty from Apple Discussion
The phone is something that shall be left behind in your home when you are running or working out. A smartwatch is enough to meet most of our needs including listening to music from Spotify or Apple Music. Can you put Apple Music on a Garmin Watch? No worries! In this post, we're going to introduce an efficient workaround to help you stream Apple Music to Garmin Forerunner for listening freely.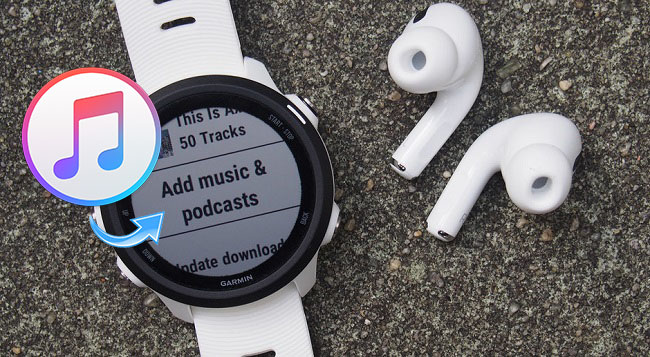 1. Garmin Forerunner Music Series - Run with the Music
Forerunner Music series is one of the most popular Garmin smartwatches. You can get a hint from the name of what they for. "Forerunner", for runner. And Garmin put "Music" behind the name to tell you that Forerunner Music Series is designed with great music supports.
Forerunner Music Series allows you to transfer music from your computer and then queue up your favorite playlist for easy listening through true wireless earbuds or Bluetooth headphones. Forerunner 245 and Forerunner 645 both can store more than 500 songs, which means that you can easily access the 500 songs offline. And the storage for Forerunner 945 even reaches 1,000 songs.
1. What Streaming Music Services Does Garmin Support
Forerunner 945 and Forerunner 245 can play Spotify, Deezer, and Amazon Music. As for Forerunner 645, it is a relatively old series and it only works with the iHeartRadio app. With the music streaming service feature, you can sync your carefully crafted playlists to your watch for more ad-free listening.
Although Garmin always tries to cooperate with more streaming music, there are still many music platforms not supporting Garmin smartwatches. They are Apple Music, YouTube Music, Pandora, Tidal, and SoundCloud.
2. What Audio Formats Does Garmin Support
Garmin Forerunner watches support most audio formats that we usually use. Here is the list: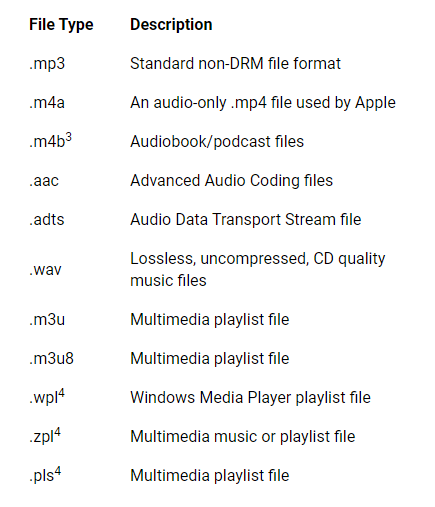 From the chart above we know that the Apple Music audio format - protected M4P is not included in the audio formats that are supported by Garmin. That's why we need to use an external tool to convert Apple Music M4P to formats admitted by Garmin.
2. Tool You'll Need: ViWizard Audio Converter
Can you add downloaded Apple Music to Garmin Forerunner watch directly? The answer is negative. Since Garmin Forerunner doesn't support streaming Apple Music and Apple Music songs are in protected M4P format. Even if you download Apple Music to Garmin watch, they are still unplayable. So we need to convert Apple Music M4P songs with a reliable converter.
ViWizard Audio Converter can help you download the Apple Music song and convert them to MP3 and AAC, which are accepted by Forerunner Watch. Meanwhile, ViWizard can convert songs from Apple Music at up to 30X fast speed with high quality and ID3 tags kept. Besides Apple Music tracks, this powerful audio converter tool can also convert songs and audiobooks from iTunes, as well as Audible books.

ViWizard Audio Converter Key Features
Losslessly remove protection from Apple Music songss
Convert Apple Music to MP3, AAC, WAV, FLAC, M4A, M4B
Retain high quality and ID3 tags of audios
Convert Audible audiobook & iTunes audiobooks
Convert between any common audio file formats
3. How to Convert and Listen to Apple Music on Garmin Watch
Now Take a look at the video or steps below! And you can learn how to download Apple Music on Garmin Watch by using ViWizard Audio Converter for listening while running.
Step 1

Add Apple Music to ViWizard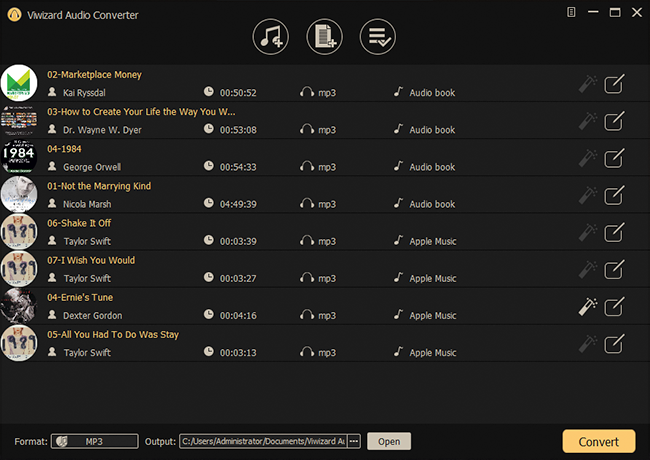 First, please download and install ViWizard Audio Converter from the above link. Open this Apple Music to Garmin converter. There are two buttons to import audios, one for Apple Music song, iTunes audiobooks, and Audible audiobooks. Another one is for local audios. To add Apple music, please click the Load iTunes Library button. Before importing them to ViWizard, please download the songs you wish to convert and authorize iTunes to play them on your computer.
Step 2

Customize Audio Output Format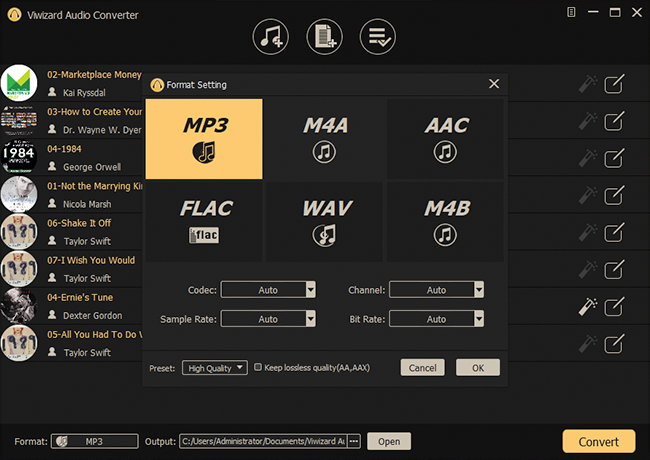 The Format panel is at the bottom left of this converter. Open it and you can select the output format as well as other parameters for your files in the pop-up window. MP3 is the recommended output format. If you want to keep the song short or make some changes, you can cut it before the conversion. The Edit icon at the end of each column of the audio track enables you to do some editing and add some special effects to your audios. When you are all set, please click on OK to save the changes on settings.
Step 3

Convert Apple Music to Garmin Forerunner Watch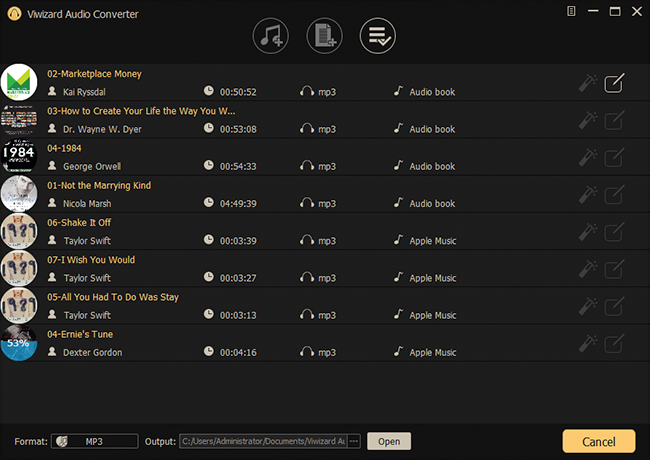 Simply hit on Convert button at the bottom right and wait for a few seconds. When the conversion process is done, the converted files will be saved locally and can be found in the Converted History folder.
4. How to Add Apple Music to Garmin Forerunner Watch
When you finish the conversion, it is time to add Apple Music to Garmin Forerunner. Newbies for adding music to Garmin Forerunner can choose to follow the instruction we provide below.
Add Your Garmin Forerunner Watch to Garmin Express
First of all, we need to add your Garmin Forerunner watch to Garmin Express before starting to stream Apple Music on Garmin Smartwatch, if you have never connected them. Garmin Express is an app developed by Garmin to offer services to users including update maps and software, sync activities and data, manage contents, and so on. Follow this guide to add your watch to it.
1) Use the included USB cable to connect Garmin Forerunner and your computer.
2) Install and launch the Garmin Express app on your computer.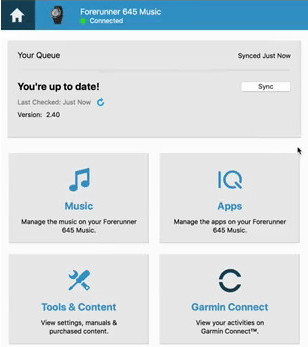 3) Select Add a Device button. After choosing your device, click the Add Device button to confirm.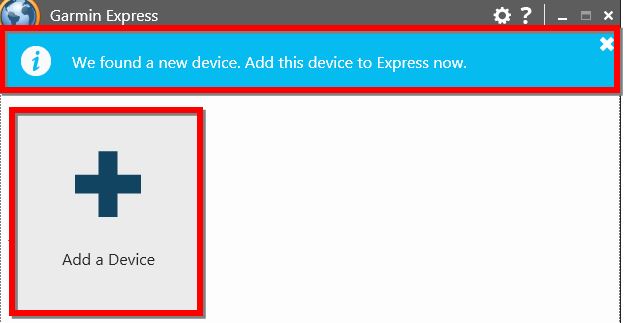 4) Follow the prompts on the screen to finish this process.
Import Apple Music to Garmin Smartwatch
Then we need to transfer Apple Music to Garmin Smartwatch. Make sure you have finished the preparation: connect the watch with the computer, Open Garmin Express, and choose your watch.
1) Click Music. Choose a category from the My Music section. Garmin will search for files in your Music folder in your computer.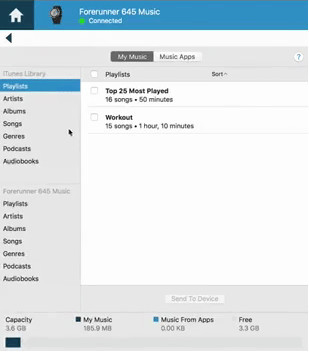 2) Click the checkboxes next to the desired audio file(s) then click Send to Device.
3) If you want to remove any contents, you can also use the files under the My Music section. Then choose the checkboxes for the files and click the Remove button.
FAQ
1. Can Garmin play music without a phone?
The Forerunner 245 can manage music playback on a smartphone, but only the Forerunner 245 Music, with a storage of 3.5GB, can download tunes and play them without a phone. Music in MP3 or AAC format may be transferred from a computer to the Garmin Express via USB connection.
2. Can the Garmin Forerunner 45 play music?
Garmin Forerunner 45 can control the music from your smartphone, but it doesn't have the option to stream music on the watch directly.
3. Is the Garmin Forerunner just for running?
Garmin Forerunner also supports users to track their sports data with other exercises. Besides running, you can use Forerunner 245 to track other sports, like cycling, swimming, climbing, and else you can like.
Summary
Now, you really can play Apple Music on Garmin Smartwatch and leave your phone behind when you head out for a run because the Apple Music that keeps you moving is right there on your wrist. If you like this tip, please share ViWizard Audio Converter with your friends for better enjoying Apple Music songs.