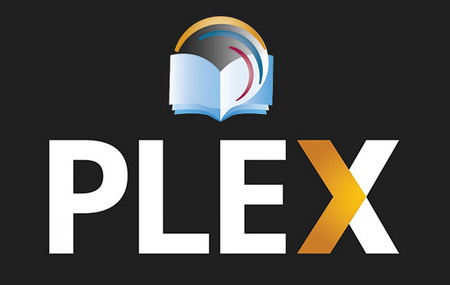 "My iPhone is running out of space, I wanna know if it is possible to stream Audible audiobooks on Plex Media Server directly instead of downloading the files to my iPhone?"
A lot of people use the Plex because it's one of the best Media Server available to stream various digital media content quickly and efficiently. The best part about this tool is that you can easily combine all your media files such as common videos, music, audiobooks and stream them anywhere. But that is not the case for Audible AA/AAX files - Amazon's Audible downloads with an active subscription. Here we will continue to explore the reason and offer the solution to add Audile audiobooks to Plex.
Part 1. Add Audible Audiobooks to Plex - What You'll Need
To add Audible Audiobooks to Plex, you'll need some particular things to make this solution works for you.
Why You Can't Stream Audible Audiobook on Plex Media Server Directly
The main reason why Audible audiobooks can't be streamed from any streaming media players or streaming boxes is that Audible audiobooks are encoded in a particular format AA/AAX format. Even if you can upload them to a media server, they won't be detected or recognized so that you cannot Audible format books on Plex. And this format problem also make you cannot play Audible books on the devices that do not get Audible accessibility.
Solution: Convert Audible Audiobooks to Plex Media Server
Considering the fact that Audible audiobooks are protected and the format is not wildly used, we need to get rid of the protection as well as transform the Audible format to another universal format such as MP3 or other formats which are supported by the Plex Media Server.
One thing you may ask is that what tool do I use for this? Would it reduce the output quality or takes lot of time? Just take it easy.
If you cares about the output quality and converting speed very much, I'd like to recommend you to use the ViWizard Audible AA/AAX Converter for Mac/Windows. This is a tool offers a simple way to convert Audible audiobooks to common formats that can be used anywhere. The full version costs a couple of dollars which is not cheap though. But it is totally worthwhile for its powerful features and high performance. What makes it great is that a totally free trial version is available, users can simply try it out before buying. Also, if there is any technical issue happened, you can always get 24/7 fast technical support. Of course, 30 days money back is guaranteed too.
ViWizard Audible Audiobook Converter Key Features
Losslessly convert Audible books without account authorization
Convert Audible audiobooks to common formats at 100× faster speed
Freely customize lots of parameters of output audiobooks
Split audiobooks into small segments by time frame or by chapters
Part 2. How to Convert Audible AA/AAX Files to MP3s
Here is the 3-step guide for you to convert Audible books to common formats for the uploading to Plex.
1

Load Audible AA/AAX Files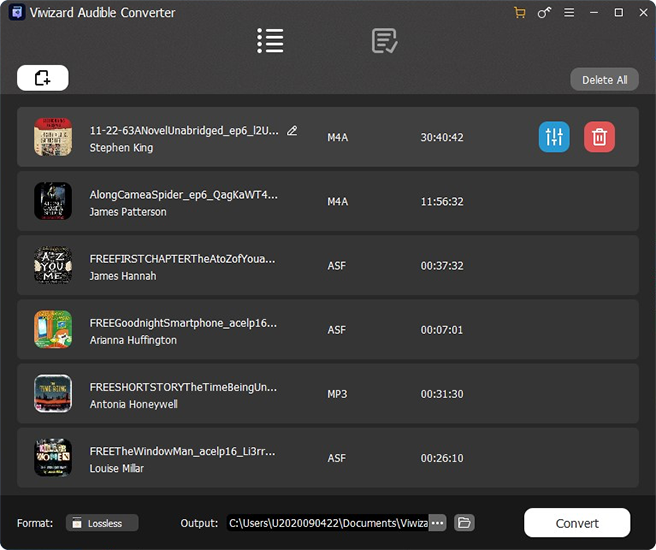 First, download your content and then save the tracks to your computer. Once that is done, you need to add the drag and drop the Audible audiobooks to the Audible Converter.
2

Set Output Audiobooks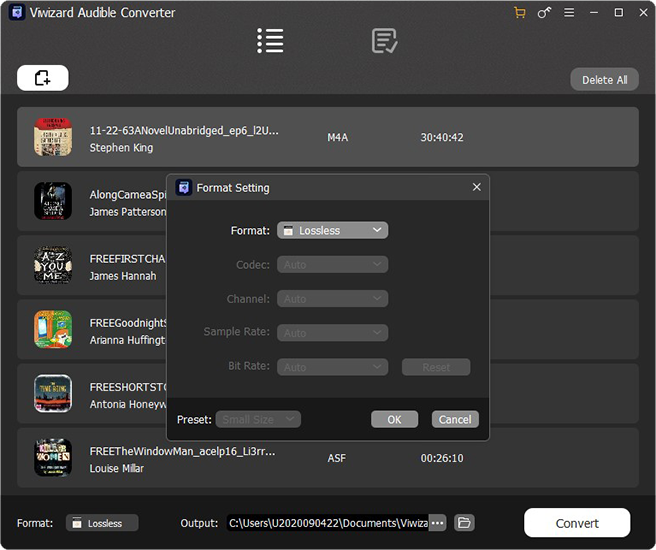 Plex supports the audio files like AAC, ALAC, FLAC, MP3, M4A, WAV. You can modify the output format to MP3, M4A and so on. MP3 is an most universal format and works everywhere. The only drawback is that it doesn't support chapters. If you want to keep the chapters, you'd better choose M4A In addition, you can split the Audible files and change the output audio parameters like the audio volume, speed and so on.
3

Convert Audible Audiobooks to Plex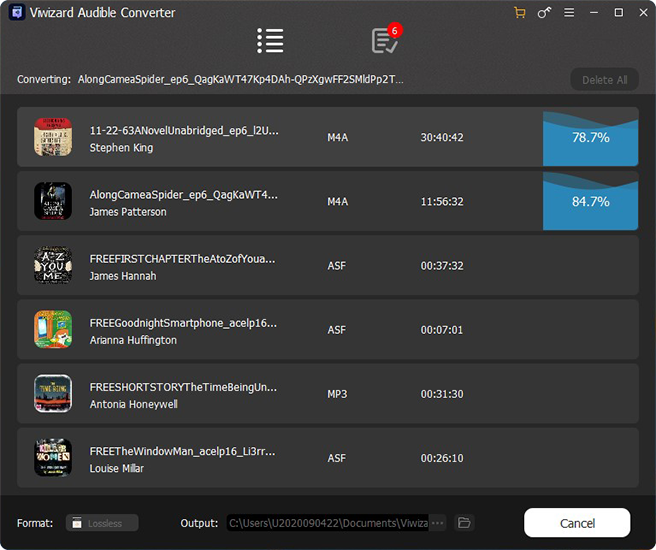 Just one click to initialize the converting process, and the protection will be removed and the format will be encoded at the same time. It supports the batch converting feature with up to 100X speed, so even if you have hundreds of files, it takes only a few minutes. Then you can transfer and play Audible books on Plex.
Part 3. How to Add Converted Audible Files to Plex Media Server
After getting the converted Audible audiobook files, you can start to stream Audible on Plex Media Server.
How Plex Works:
1. Plex Media Sever runs on the computer where you keep your media.
2. Plex scans your media, automatically organizes it, and makes it beautiful.
3. Play your media on any screen with your favorite Plex app.
Here are the steps to setup Media Server and add Audible files to a Music Library:
Step 1. Set Up Plex Media Server
1. Go to https://www.plex.tv/media-server-downloads/ to download the Plex Media Server depending on the current computer device.
2. When the installation is successful, use one of the main methods here to sign up for Plex.
3. To continue to Plex Media Server setup, name the server.
4. After that, Plex will ask if you wish to sync your data across all Plex Media Servers you have access to, Plex Movies & TV, and Discover. Choose "YES, START SYNCING" or "NO" to continue.
5. To continue to Plex Media Server setup, Choose "ADD LIBRARY" to add a Music Library for Audible books. You can have multiple libraries with the same type, such as the Music Library for Spotify Music files.
When you are on the Server Setup - Media Library instruction or in the Plex Web App, follow these steps to create a Music Library.
Step 2. Create a Music Library
1. If you are on the Server Setup - Media Library instruction, click on ADD LIBRARY.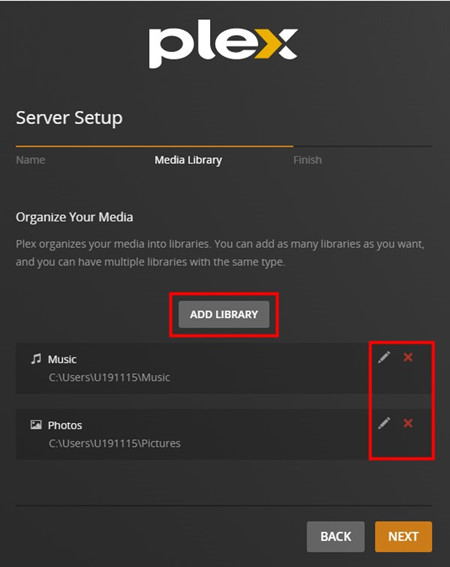 2. Or if you are in the Plex Web App, click the tool icon to open the settings menu and ensure that the correct Plex Media Server is selected within the settings menu. Go to MANAGE > Libraries > Add Library.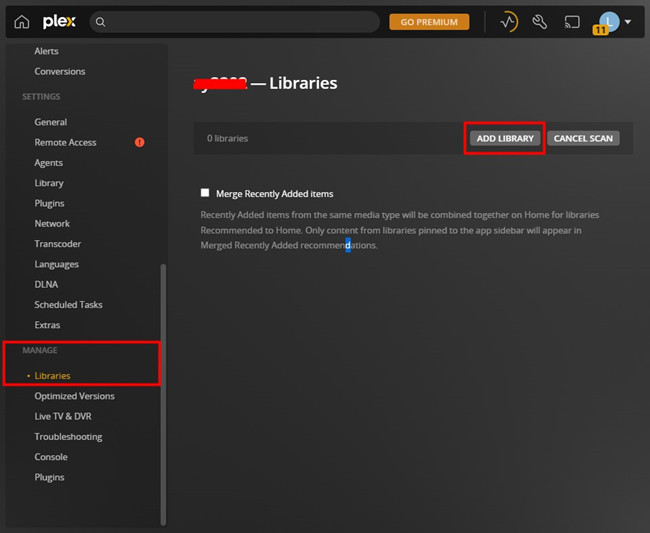 3. Choose "Select type" in the side menu, choose Music from the selection.
4. Name the Music Library and choose the language to use for information gathered from the internet. Click on Next.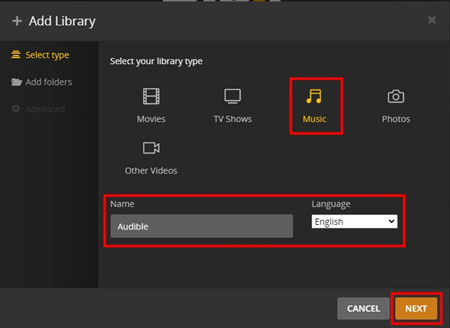 5. Next, add the folders with the converted Audible files on the computer. Click "BROWSER FOR MEDIA FOLDER".
6. Choose the folder, and then click "ADD LIBRARY" or "ADD" to add all the source folders for this Music Library. You can add multiple folders if you put your converted Audible books in different folders.
7. Click "NEXT".
Step 3. Manage Audible Files in Plex
Once you create a Music Library for the converted Audible files, Plex will take care of the rest - you can now go to the library to access your Audible files!
1. In the Plex Web app, click on the tool icon in the upper right corner of the screen.
2. In the side menu, scroll down to Manage > Libraries.
3. Go into the Music library for Audible files.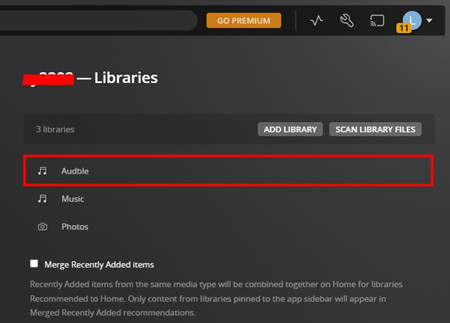 4. You'll see Plex displays the files beautifully. You can now play, edit and manage any Audible files here.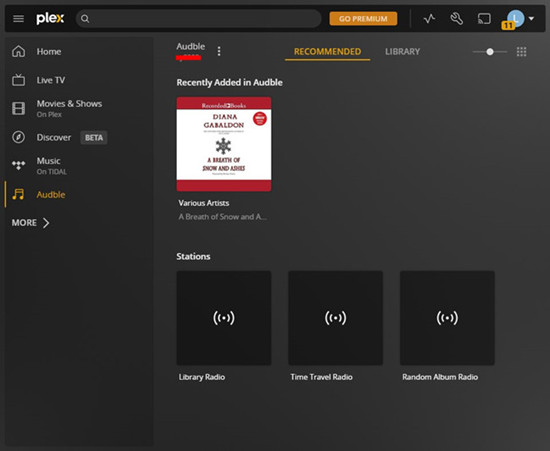 Part 4. How to Play Audible Files on Plex Media App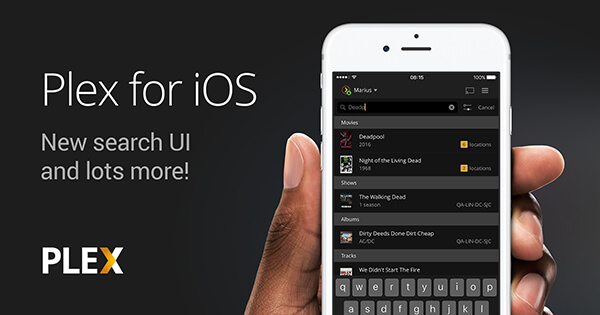 You're now able to play Audible files on the Plex Media app of your device. Here're 2 more steps.
Step 1. Set Up Plex Media App
Install the Plex client app to your destination devices. If your destination device such as the Xbox, PlayStation, App TV which have already have the Plex, you can skip this step. The apps are all free to download, however, some premium features may be required to subscribe to a premium membership to use.
Step 2. Play Audible Files in Plex
Start to enjoy the converted MP3 audiobooks. Usually if your destination device such as iPhone and the Plex Media Server are connected to the same network, the audiobooks should show up on your Plex client app and you can click any files to start to play.
Summary
So the answer to the question can you stream audiobook on Plex Media Server is a big 'Yes' if you can remove the protection and change the Audible book format to a Plex-supportive one. While it can be a dilemma a to add audiobook to Plex Media Server at first, the ViWizard Audible AA/AAX Converter makes the process simpler and easier for you. After that, access to the Audible audiobooks anywhere in your home will be a single step. All you need to do is to take your time install the Plex Media Server and then install the Plex client app on your mobile devices.
Remember that the Plex mobile app for Android or iOS may charge a few dollars to stream all media files anywhere. Anyway, Plex does offer multiple options to stream audiobooks from many devices such as the Xbox, PlayStation, WD TV, Android TV, Roku etc. for free.