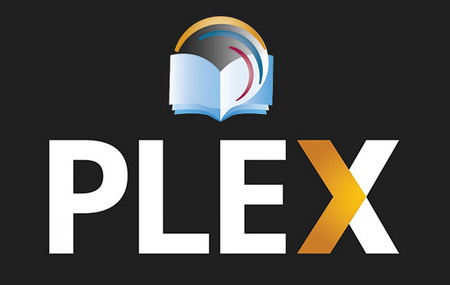 My iPhone is running out of space, I wanna know if it is possible to stream Audible audiobooks on Plex Media Server directly instead of downloading the files to my iPhone?
A lot of people use the Plex because it's one of the best Media Server available to stream various digital media content quickly and efficiently. The best part about this tool is that you can easily combine all your media files such as common videos, music, audiobooks and stream them anywhere. But that is not the case for Audible AA/AAX files - Amazon's Audible downloads with an active subscription. Here we will continue to explore the reason and offer the solution to add Audile audiobooks to Plex.
Part 1.

Can I Stream Audible Audiobook from Plex?

Listening to Audible audiobooks can be a bit tricky when you want to play them on Plex Media Server or other streaming devices. The main challenge arises because Audible audiobooks have their own special way of storing the sound, called AA/AAX format. This unique format can cause problems because it doesn't work smoothly with Plex and other streaming services. Even if you manage to put your Audible audiobooks on your media server, Plex won't detect or recognize them, so you won't be able to listen to your Audible books on Plex. This format also means you can't enjoy your Audible audiobooks on devices that don't support Audible.

To make your Audible audiobooks work with Plex Media Server, you just need to do two important things. First, you have to remove the special protection (called DRM) that Audible uses. Second, you need to change the Audible format into one that Plex supports, like MP3, AAC, or others that work with Plex.

Now, you might be wondering which tool is the best for this job and if it will affect the quality or speed of your audiobooks. Don't worry, there's an easy solution: the ViWizard Audible AA/AAX Converter. This tool makes it simple to change your Audible audiobooks into formats that work on many different devices and streaming services, and it won't mess up the quality or take forever to do it.

Key Features of ViWizard Audible Audiobook Converter
Free Trial
Free Trial
* Security verified. 5,481,347 people have downloaded it.
Convert Audible audiobook to unprotected audio formats like MP3
Split Audible book into several smaller segments by chapter or by time
Support playing Audible audiobooks on any device or media player
Handle the conversion of Audible audiobooks up to 100× faster speed
Part 2.

How to Convert Audible AA/AAX Files to MP3s

Here is the 3-step guide for you to convert Audible books to common formats for the uploading to Plex.
Step 1

Load Audible AA/AAX Files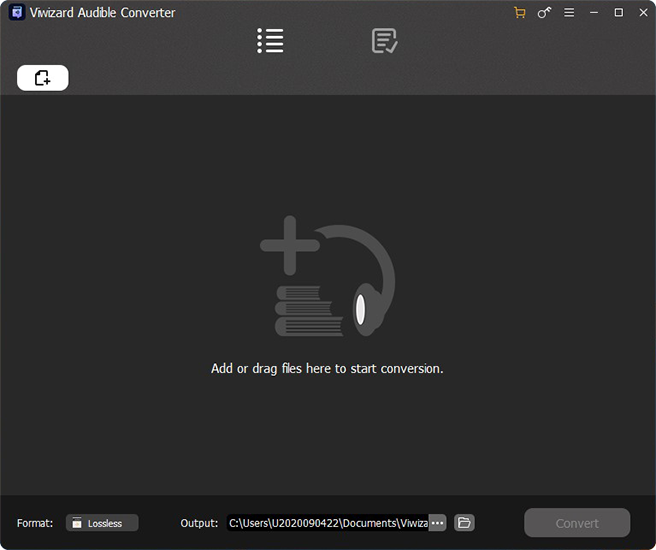 First, download your content and then save the tracks to your computer. Once that is done, you need to add the drag and drop the Audible audiobooks to the Audible Converter.
Step 2

Set Output Audiobooks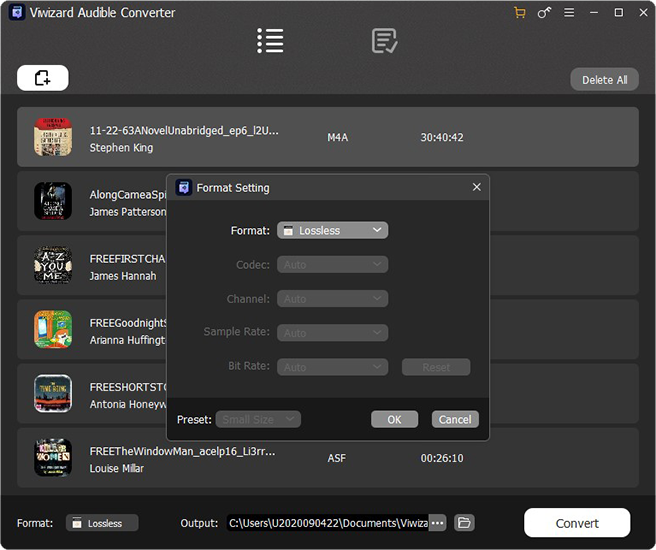 Plex supports the audio files like AAC, ALAC, FLAC, MP3, M4A, WAV. You can modify the output format to MP3, M4A and so on. MP3 is an most universal format and works everywhere. The only drawback is that it doesn't support chapters. If you want to keep the chapters, you'd better choose M4A In addition, you can split the Audible files and change the output audio parameters like the audio volume, speed and so on.
Step 3

Convert Audible Audiobooks to Plex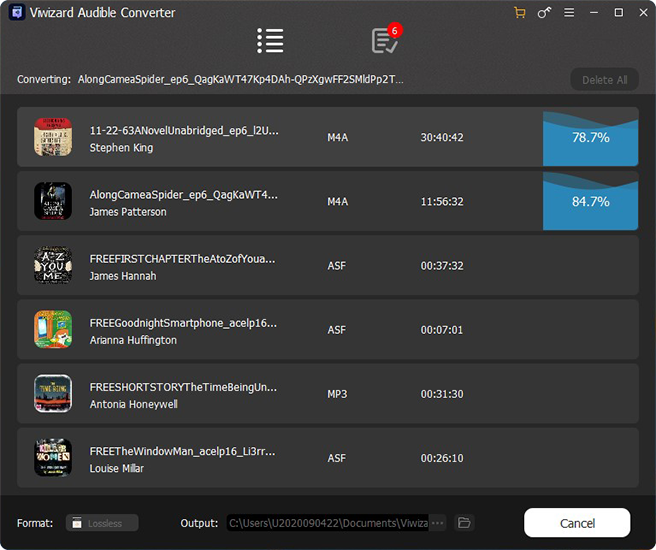 Just one click to initialize the converting process, and the protection will be removed and the format will be encoded at the same time. It supports the batch converting feature with up to 100X speed, so even if you have hundreds of files, it takes only a few minutes. Then you can transfer and play Audible books on Plex.
Part 3.

How to Upload Audible Books to Plex Media Server

Once you've successfully converted your Audible audiobooks into a Plex-compatible format like MP3, it's time to add them to your Plex Media Player.
How Plex Works:
1. Plex Media Sever runs on the computer where you keep your media.
2. Plex scans your media, automatically organizes it, and makes it beautiful.
3. Play your media on any screen with your favorite Plex app.
Here are the steps to setup Media Server and add Audible files to a Music Library:
Step 1

Set Up Plex Media Server

If you don't have a Plex account, you'll need to create one during the setup process. Simply follow the prompts to sign in with your Plex account or sign up for a free Plex account.
Visit the Plex website at https://www.plex.tv/media-server-downloads/ and sign in. Download the Plex Media Server that matches your computer's operating system (e.g., Windows, macOS, Linux).
After the download is complete, run the installer and follow the on-screen instructions to install Plex Media Server on your computer.
Once Plex Media Server is installed, you'll be asked to name your server. Choose a name that's easy to remember, as this is how you'll identify your server within Plex.

Plex may offer the option to sync your data across multiple Plex Media Servers, Plex Movies & TV, and Discover. You can choose to enable or disable this feature based on your preferences.
Step 2

Add an Audible Audiobooks Library
To organize your Audible audiobooks, you'll create a Music Library in Plex. Click on the wrench icon (Settings) located in the upper right corner of the Plex Media Server interface.

From the available library types, select "Music."

Name your Music Library (e.g., "Audible Audiobooks") and choose your preferred language for gathering information from the internet. Click "Next" to continue.
To add the folders containing your converted Audible audiobooks, click "Browse for Media Folder."

Select the folder where your converted Audible audiobooks are stored, and then click "Add Library" or "Add" to include all the source folders for this Music Library. You can add multiple folders if your audiobooks are in different locations.
Step 3

Manage Your Audible Audiobooks Library

Once you've completed the setup, Plex will automatically scan and organize your Audible audiobooks. To access your Audible audiobooks library:
In the Plex Media Server interface, go to Settings (represented by the wrench icon) in the upper left corner of the screen.
In the sidebar, go to "Libraries" and select the Music library you created for your Audible audiobooks (e.g., "Audible Audiobooks").

Within your Audible audiobooks library, Plex will beautifully display your files, complete with cover art and metadata. You can now easily play, edit, and manage your Audible audiobooks right within Plex.
Part 4.

How to Access Audible Books Anywhere with Plex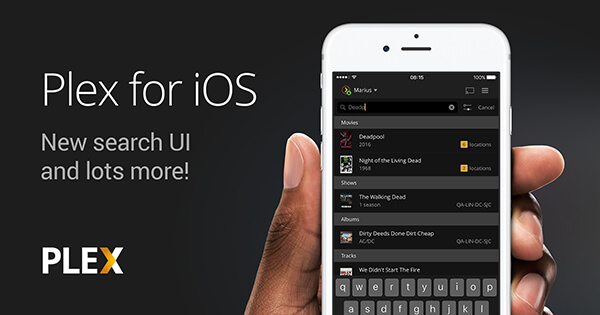 Once your Audible audiobooks are added to your Plex library, you can now access and play them through Plex on various devices, including your iOS devices like your iPhones and iPads.
Step 1

Install Plex Apps on Devices
On your preferred device (e.g., Xbox, PlayStation, Apple TV, iPhone), access the app store or marketplace (e.g., Microsoft Store, PlayStation Store, Apple App Store).
Search for the "Plex" app and download/install it on your device (e.g., Plex for iOS for iPhones and iPads on Apple App Store).
Step 2

Browse Your Audible Audiobooks Library
Launch the Plex app on your chosen device.
Sign in using the same Plex account you used to set up Plex Media Server.
Navigate to the library where you added your Audible audiobooks (e.g., "Audible Audiobooks").
Inside the Plex app on your device, you'll see your Audible audiobooks displayed with cover art and details.
Plex allows you to access and enjoy your Audible audiobooks seamlessly on various devices. You can switch between devices and continue listening right where you left off.
Summary
So the answer to the question can you stream audiobook on Plex Media Server is a big 'Yes' if you can remove the protection and change the Audible book format to a Plex-supportive one. While it can be a dilemma a to add audiobook to Plex Media Server at first, the ViWizard Audible AA/AAX Converter makes the process simpler and easier for you. After that, access to the Audible audiobooks anywhere in your home will be a single step. All you need to do is to take your time install the Plex Media Server and then install the Plex client app on your mobile devices.
Remember that the Plex mobile app for Android or iOS may charge a few dollars to stream all media files anywhere. Anyway, Plex does offer multiple options to stream audiobooks from many devices such as the Xbox, PlayStation, WD TV, Android TV, Roku etc. for free.