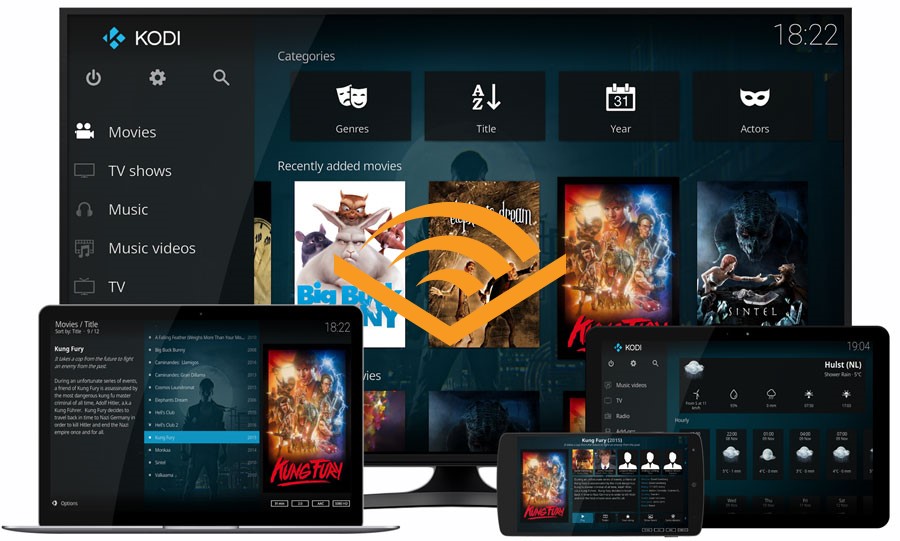 These days we enjoy richer media resources than ever before. We listen to music from Spotify, Apple Music, Amazon Music, watch videos from Netflix and Hulu, and play audiobooks from Audible and OverDrive. But sometimes you might get tired of owning so many files disorderly. It is sensible to apply for a file organizer to help you manage your file library. Kodi is such a dedicated app that is definitely what you need.
Kodi is an open-sourced and free app that can manage your local library TV series, movies, pictures, music, audiobooks, and other files. Kodi provides a platform to hold all your files so it is easy to know that Kodi is widely compatible. It supports most file types and formats. However, Kodi is not universal. If you are an Audible listener, you might find that Kodi does not support Audible audiobooks, which are AA/AAX format. But today we find out a solution to play Audible on Kodi. If you want to know, just move on.
What devices and formats does Kodi support
Kodi is compatible for most devices. You are probably to have at least one device that supports Kodi. Kodi is available on Windows, Mac, Android, iOS, Linux, and Raspberry Pi devices.

Kodi supports hundreds of different formats of videos, audios, and images. Here we list some of the common audio formats that are supportive for Kodi: MIDI, AIFF, WAV/WAVE, AIFF, MP2, MP3, AAC, AACplus (AAC+), Vorbis, AC3, DTS, ALAC, AMR, FLAC, and more. To know the complete formats, you can go to the official site of Kodi.
All in all, Audible AA and AAX formats are not included. That means you need to convert Audible AA/AAX audiobooks to formats that are available for Kodi if you would like to play Audible on Kodi. But how?
How to play Audible audiobook on Kodi - tool needed
Because of the AA/AAX format of Audible audiobooks, you cannot copy or back up Audible audiobooks to other apps except for Audible. That's why we need to convert AA/AAX to a kind of common audio. ViWizard Audible AA/AAX Converter will help you convert Audible AA/AAX to MP3, M4A, M4B, AAC, WAV with a 100X faster speed. It can keep the 100% lossless quality of the original audiobooks as well as the ID3 tags for you. Now it is completely free to download this Audible converter. After downloading and installing it, just follow the tips below to learn how to convert Audible audiobooks to Kodi.
3 steps to convert Audible to Kodi
Here is a brief guide for using ViWizard to convert Audible audiobooks to Kodi which has only 3 steps.
1

Launch ViWizard Audible Converter

Download the Audible audiobook to the computer. Launch ViWizard Audiobook Converter. Click the Add file button to load Audible books.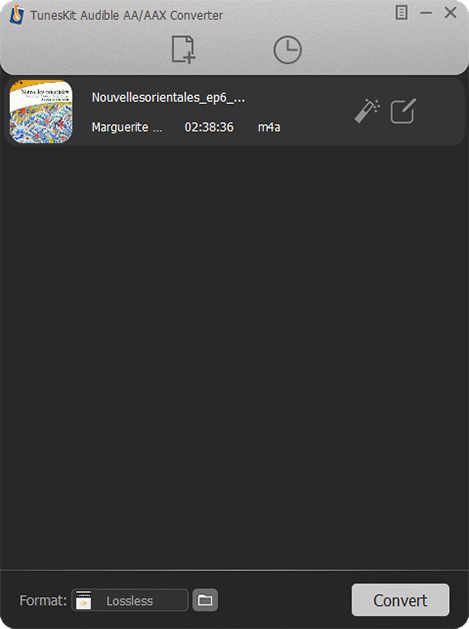 2

Choose the target format

Click the Format button and choose the one you prefer. You can also adjust the codec, channel, and other parameters of the output audiobook at this page. Click the OK button.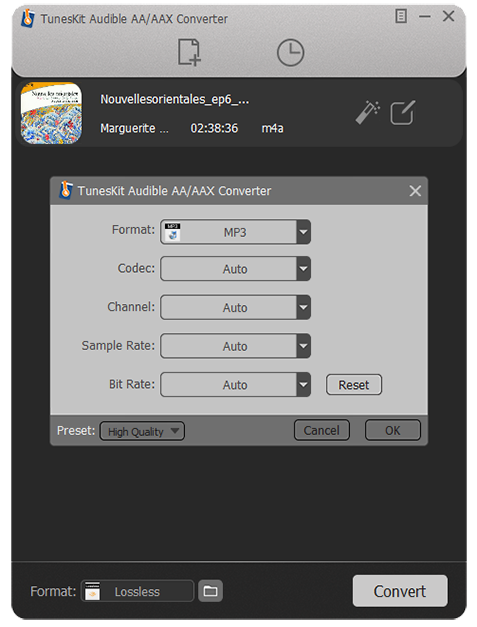 3

Convert Audible books to Kodi

Finally, click the Convert button to convert audiobooks and wait for a few seconds. Use the Converted button to find them.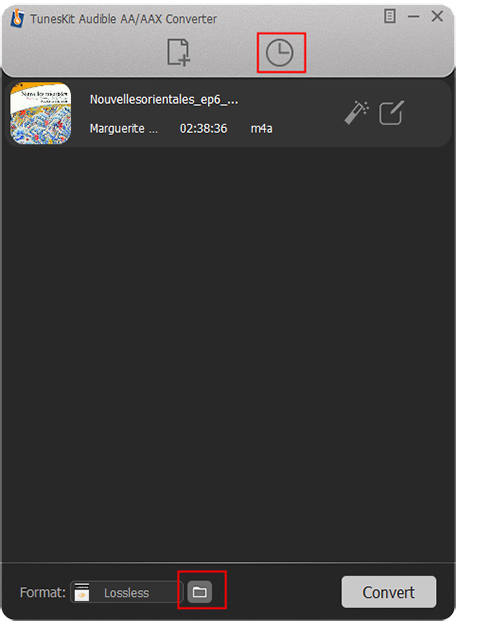 How to transfer Audible audiobook to Kodi
Next, it is time to transfer the converted Audible audiobooks to Kodi. Here is a tutorial that tells how to add Audible audiobooks to Kodi on your phone.
Step 1. Firstly, you need to transfer your converted Audible books from computer to phone. You can use a USB to do this.
Step 2. Open the Kodi app on your phone. Tap the Music button and the Enter the section button.
Step 3. Choose the folder that contains the converted Audible audiobooks. Click on the OK button.
Step 4. It will ask you to stream media to your library. Choose Yes. When the uploading process finishes, you can play Audible audiobook on Kodi as you want.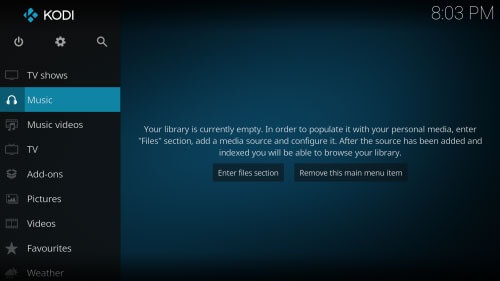 More tips for audiobooks on Kodi
If your audiobooks are in M4B or MKA format, Kodi will accept them without additional add-ons or special setup and keep the chapter info. If yours are in MP3, WAV, FLAC formats, they can be played on Kodi but will not display chapters. So when you choose the format for your audiobooks, you can choose the one you need after considering this tip.
Also, for M4B or MKA audiobooks, Kodi will create resume points to help you remember the position for the next time listening. When you choose a chapter to resume listening, there are two choices. You will go to the beginning of this chapter choosing the Play button, while return to resume point if choosing the Resume from button.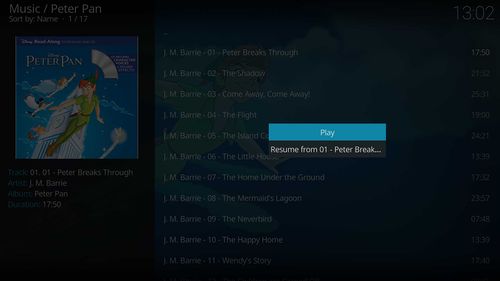 Summary
To manage and organize your oversize media library, Kodi, this free and open-sourced tool is one of the best choices. Regrettably, Kodi does not support Audible audiobooks. Thanks to ViWizard Audible AA/AAX Converter, you are able to play Audible on Kodi or any other apps after converting Audible AA/AAX to common formats.