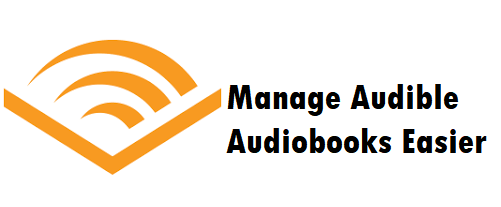 Maybe you are an audiobooks fan just like me. Where do you get and listen to audiobooks? I buy all my audiobooks from Audible. Audible owns numerous interesting audiobooks. But I feel it quite inconvenient using this app to manage and listen to my audiobooks. You can download, delete your audiobooks or do some other simple management on it. But you cannot play audiobooks on many other devices like Smart TV, Watch and many MP3 Players. When you get a wonderful audiobook occasionally, you cannot share them with family or friends. You also cannot upload Audible audiobooks to iCloud or an external drive.
That's all caused by the DRM of the Audible audiobooks, which limits our management and use of audiobooks. To manage Audible audiobooks easier, I find two methods: one is direct and another is indirect but useful. Today, I want to share these methods with anyone who needs them.
Organize Audible audiobooks via Audible Manager
The Audible Manager is a tool whose main function is to help Audible users manage and listen to their audiobooks they bought from Audible. This is an online audiobooks store. These are the 4 main functions:
1. Audible Manager can transfer your Audible audiobooks from computer to portable audio players (They must support Audible)
2. Audible Manager can manage Audible audiobooks
3. Audible Manager can be an Audible audiobooks player on Windows computer
4. Audible Manager can burn Audible audiobooks to CDs.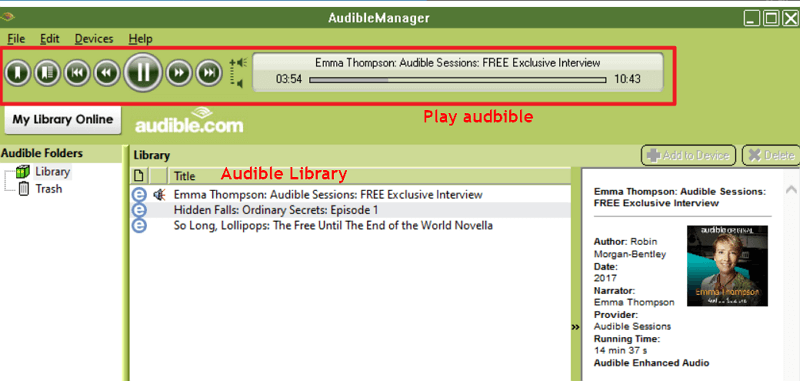 How to use Audible Manager
Step 1. Download and install Audible Manager
Step 2. Launch Audible Manager. Click the File > Add Audio Files to add the audiobooks you own. Click the Import button.
Step 3. Click one of these audiobooks you just imported. It will pop up a window to remind you of activating your device. Just sign in with your account. Now, you can listen to and manage your audiobooks in this tool. You can copy, paste, delete your audiobooks with this tool.
Step 4. Click on Device > Add New Device and choose your Player. Then you need to close this tool to install a plug-in for your MP3 player.
Step 5. Open this tool and click your audio player at the Mobile Devices and activate it.
Step 6. Select the audiobooks you want and click the Add to Device button. Then your audiobooks will appear on your audio player and you can organize them freely.
Manage Audible audiobooks with ViWizard Audible AA/AAX Converter
You must know that the Audible Manager cannot remove the DRM of your Audible audiobooks. That's why you only can transfer them to players compatible with Audible. But the tool I am going to introduce can let you own complete control of Audible audiobooks. Actually, you cannot manage audiobooks with it directly. But you can convert them to MP3 and you can store and manage them just like the ordinary audio files in iCloud Music Library or other places and play them on any devices like MP3 Player, Watch, etc.
It is called ViWizard Audible Converter for Windows/Mac. This is used to convert Audible AA/AAX audiobooks to common formats and clean the DRM on them automatically. It is capable of converting audiobooks to MP3, M4A, M4B, FLAC, AAC with 100X faster speed. You can also choose the Lossless option to keep the 100% quality of the original audiobooks. This tool needs neither the iTunes account authorization nor installation of the Audible app and it can keep the ID3 tags for you.
You only need 3 steps to apply for ViWizard AA/AAX Converter to convert Audible audiobook AA/AAX to MP3.
How to use ViWizard AA/AAX Converter
It is quite easy to use this tool. With the guide below, things will become even easier. Now you can download, install it and have a try.
1

Import AAX or AA Files to ViWizard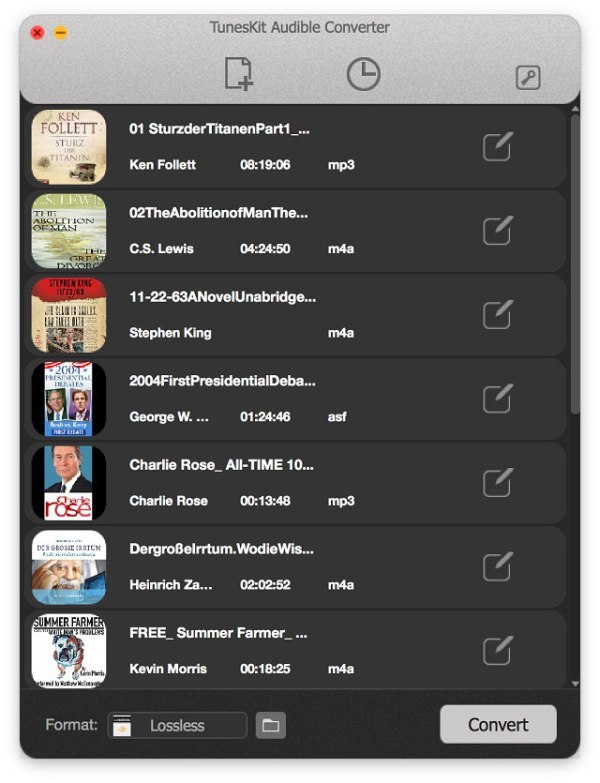 First, you need to download your AAX or AA audiobooks from Audible. Launch ViWizard Audible Converter. The first button of the two buttons on the top of this page is used to load AAX/AA files. Just click it to load the audiobooks. Or you can just drag the files directly to the area of this software from your computer.
2

Choose the Target Format – MP3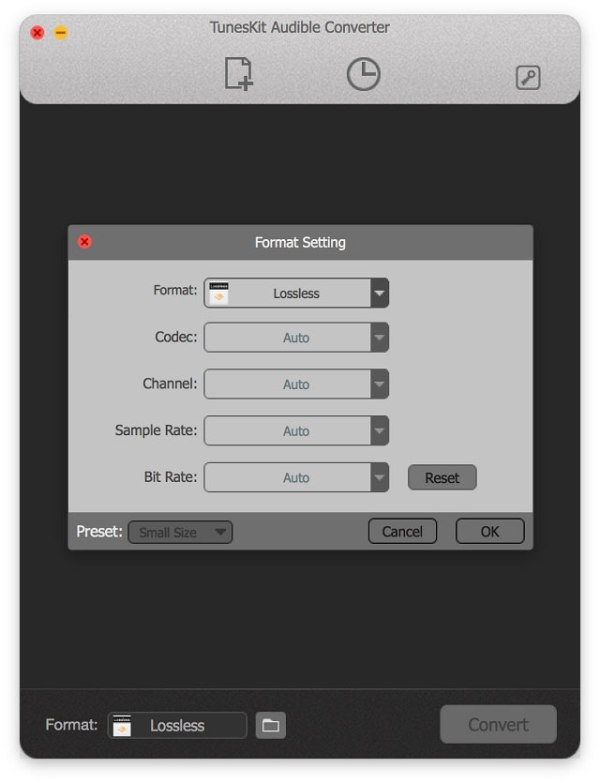 Click the Format button. Choose the MP3 option. In this window, you can also adjust the codec, channel, and others of the output MP3 files. Click the OK button to move on.
3

Convert AAX to MP3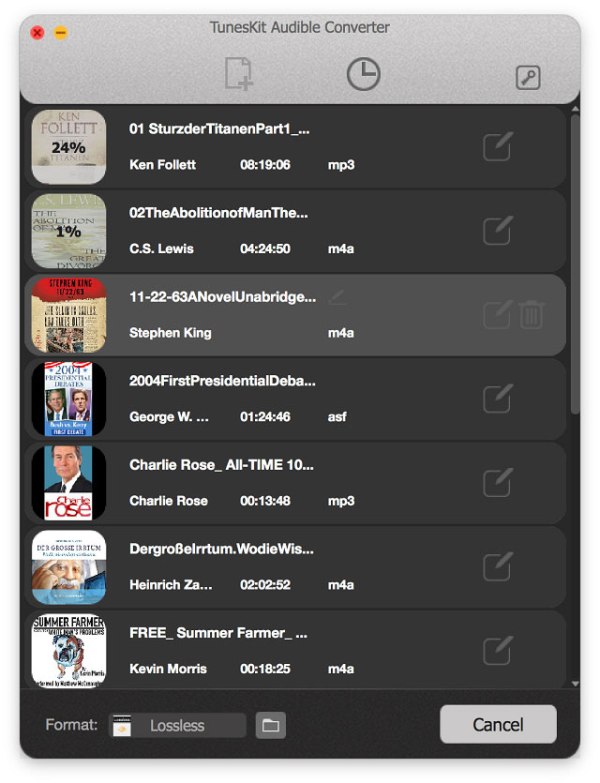 Just click the Convert button to convert AAX/AA to MP3 and wait for a few seconds. Click the Converted button to find your audio files.
Now you already eliminated the DRM of these Audible audiobooks and changed them into MP3 format. Just upload them to you iCloud, iTunes, music apps, or other devices to organize and stream Audible audiobooks easier!
Conclusion
Here I introduce two methods to manage Audible audiobooks easier. Use Audible Manager to manage them or choose ViWizard AA/AAX Converter to hold the whole control of them. What do you think of the methods? Share your opinion with us in the Comment.
More Audible Tips & Tutorials