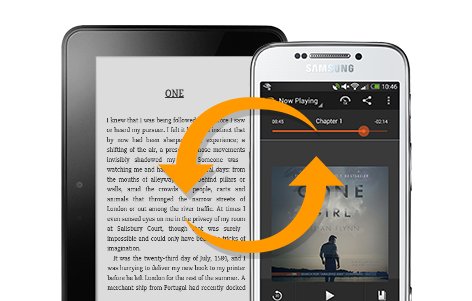 If you like to listen to Audible audiobooks, you might hear of Whispersync for Voice. But do you know what exactly it is and what can this feature do? Maybe you want to try Whispersync for Voice but the information about it is scattered here and there. This post collects and summarizes almost all the information of Whispersync for Voice. If you want to start to use or just feel curious about Whispersync for Voice, you will find what you need in this passage.
Functions of Whispersync for Voice
Whispersync for Voice is a feature of Audible that allows you to continue your listening on different devices that support this feature. After you enable this feature, the playback position, and bookmark of Audible audiobooks will be saved on all of Whispersync for Voice-ready devices. Therefore, you will never be lost when you need to change from one device to another.
Another thing it can do is to offer a special experience combining listening and reading. You are able to switch between reading Kindle eBooks and listening to Audible audiobooks seamlessly.
You do not need to pay for this feature but there are some requirements. To enjoy this function of switching between reading and listening, you must own both the audiobook and the Kindle eBook. And the audiobook you sync and the devices must be Whispersync-enabled so that this feature can work.
Devices and audiobooks for Whispersync for Voice of Audible
You may want to use Whispersync for Voice on PC, smartphone, or MP3 players. But you actually cannot use Whispersync for Voice on all the devices or audiobooks, only the Whispersync-enabled devices. Similarly, this feature has the same requirement on audiobook you sync. A question comes: What devices and audiobooks are Whispersync-enabled?
Audible only offers 60,000 audiobooks that support Whispersync for Voice. Compared with the whole audiobook library of Audible, this is not a big number. You can go to the Kindle Books with Audio Companions page and try to find out some you would like to listen to. When you are buying audiobooks, you can also figure out whether it is Whispersync-enabled based on the Whispersync for Voice-ready item on the Product details section.

Most iOS, Android, Windows, and Kindle devices are Whispersync for Voice-ready devices. To know more details, you can go to the Audible Whispersync for Voice-ready devices page.
How to use Whispersync for Voice
You already know where you can find the audiobooks and devices to run this feature. The next thing you want to know must be how to use Whispersync for Voice. The steps to use this feature are listed below.
Enable Whispersync for Voice feature
The first thing you need to do is to enable this feature. When this feature is turned on, your audiobooks will be synced automatically with your devices connected to the same Wi-Fi.
1) Log in to your Amazon account. Go to the Manage Your Content and Devices page.
2) Select the Preferences choice.
3) Select the Device Synchronization (Whispersync Settings) button and turn on this feature.
After that, the Whispersync for Books option will be turned on by itself.
Buy Whispersync-enabled audiobook and eBook together
After you find the audiobooks on the Kindle Books with Audio Companions page and find the eBook you want to purchase. Check the Add Audible book to your purchase box to buy both the audiobook and eBook together.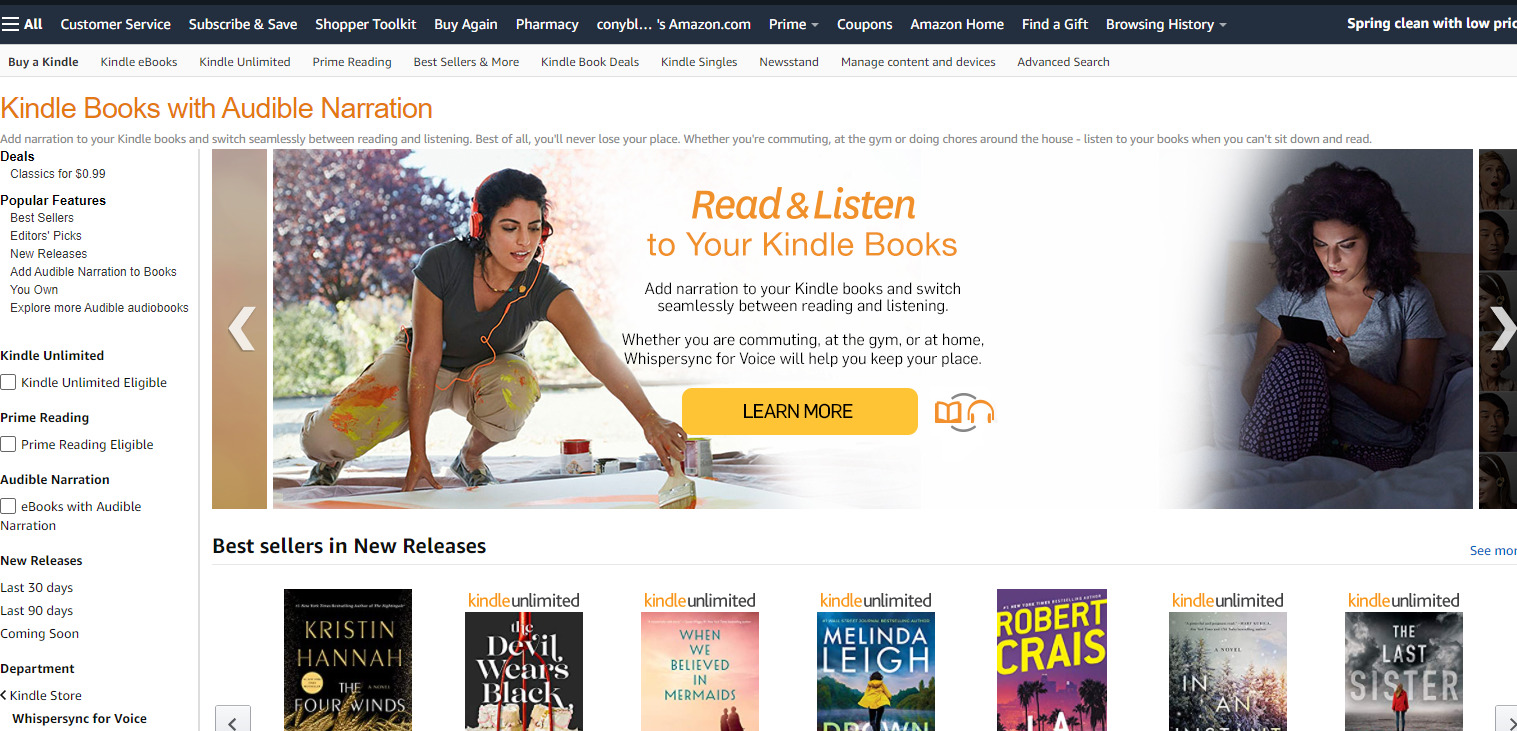 How to switch between reading and listening
To switch between reading and listening, you need to prepare the Kindle book and its Audible audiobook. And install the Audible and Kindle app. Then just close one app and open the other one. Next, go to play the audiobook or open the eBook directly. There may be an alert to confirm the switching. Just click the OK button to confirm. If you meet some mistakes which prevent you from switching smoothly, tap on the Sync button and go to the Refresh button in the Library section.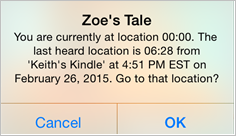 How to Stop Whispersync for Voice
For some reason, you may want stop using Whispersync for Voice on Android, iOS and other devices. To disable this feature completely, you can check the first section of the previous part to turn off the Whispersync Device Synchronization option. Sometimes you may need to turn it off on a single audiobook. In this case, you can back up this audiobook by converting the Audible audiobook to MP3. Then you will get a version without being synced.
Because Audible audiobooks are protected in AA/AAX format, you cannot copy or back up Audible audiobooks. So, you need to convert AA/AAX to MP3 or other common audios. ViWizard Audible AA/AAX Converter can help you convert Audible to MP3, M4A, M4B, AAC, WAV, and more with 100X faster speed. It can also keep the 100% lossless quality of audiobooks and ID3 tags for you. Now it is free to download this software. After downloading and installing it, I will teach you how to use it to convert and back up Audible audiobooks.
What ViWizard Audible AA/AAX Converter Can Do
100% Losslessly convert Audible without account authorization
Convert Audible audiobooks to common formats at 100X faster speed
Freely customize parameters of output audiobooks
Split audiobooks into small segments by time or chapters
Step 1. First, you need to download your AAX or AA files onto the computer. Then launch this ViWizard Audible Converter. Click the Add Files button to load your AAX or AA files.
Step 2. Click the Format button and a format from MP3, M4A, M4B, AAC, WAV, and more.
Step 3. Just click the Convert button to convert these audiobooks. Find the Converted button to find your audios.
More Audible Audiobook Tips