Q: Hi, I need help! I have 2 devices with the latest versions of the Audible app. But Audible will not sync audiobooks properly between the two devices.
Q: Almost every time I play Audible books through the browser, the Audible app doesn't sync it to the time I stopped in the browser. Does anyone also have this problem?
Some Audible users prefer to listen to Audible books on multiple devices. When they are outside, they may use their phone to play audiobooks while using a speaker when they are at home. However, there is a problem happening to many of them - Audible not syncing across devices. But do not worry, you can try to fix this problem with the solutions we suggest.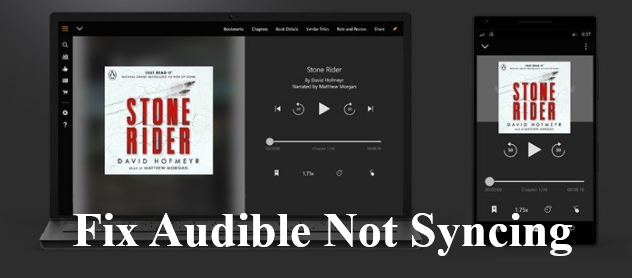 How to Sync Audible Books Position on iOS/Android
Whispersync for Voice is a feature of Audible which enables listeners to sync their positions on audiobooks across different devices that runs Audible. With this feature, you will never need to remember the position where you leave when you use multiple devices for playing Audible books. But some people find they cannot sync the position of Audible audiobooks. To fix this problem, we have a good solution for you.
If you cannot sync the position of Audible books across devices, you can start the fixing by checking whether you have turned on the Sync Device Position feature on Audible. If you did not turn it on, just get it open. If you find it on, then you need to turn it off, wait for a while and turn it on. Here I will take iOS and Android devices as an example to show how to use this feature.
On iOS
1. Connect your device to a wireless Internet connection.
2. Open Audible and go to the Profile button.
3. Choose gear > Player.
4. Toggle the Sync Device Position switch off then on.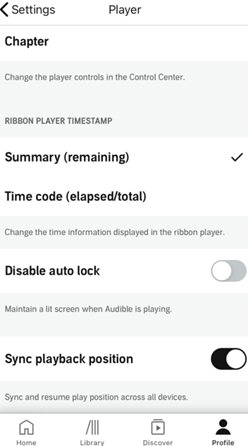 Note: Books listed in the iTunes category will not sync across your devices. They will not be included in the listening stats, either.
On Android
1. Connect your device to a stable wireless Internet connection to make it sync successfully.
2. Open Audible and go to the Library section.
3. Simply wipe down on the Audible screen until the spinning arrow appears.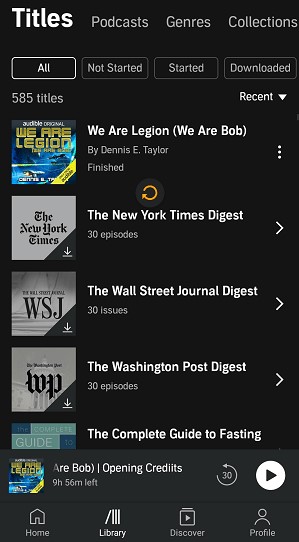 4. Then release to refresh the library.
5 Methods to Fix Audible Not Syncing
When you cannot sync Audible books to other devices after purchasing, you can try these methods to fix this sync issue.
Fix Audible Not Syncing by Confirming Network Connection
First of all, you need to check whether you have connected your device to a stable wireless network. If not, the sync and even the downloading, purchasing process will be influenced.
Fix Audible Not Syncing with Kindle by Syncing Device
Find Audible books cannot sync normally on your Kindle? You can try to sync your Kindle to fix Audible not syncing with Kindle.
1. Swipe down from the top of Kindle screen.
2. Then tap on the Sync button to make sure your device is synced with the latest downloads and updates.
3. You can also check the Whispersync feature when you get this sync issue. Go to https://www.amazon.co.uk/mycd, and tap Settings. Turn on Device Synchronisation (Whispersync Settings).
Fix Audible Not Syncing on iOS by Manually Syncing
If you use iOS devices and find Audible not syncing on iOS devices, you can try to manually sync Audible books to iOS devices. This can also let you decide to sync which book to your iOS device to save storage since audiobooks are mostly very large. Here is a simple guide for you.
1. Connect the iOS device with the computer using a USB cable and launch iTunes.
2. Click the device icon and the check Manually manage music and videos option.
3. Disable the Sync only checked songs and videos and tap Apply.
4. Then start a manual transfer. On iTunes main screen, click the Book icon. Click the up and down arrows if you do not see the Book icon.
5. Go to Library > Audiobooks. Drag the cover of the audiobook to your device icon at the left. When it is done, click the device icon and the Eject button.
Fix Audible Not Syncing by Reinstalling Audible App
A common method to fix Audible not syncing across devices is to reinstall the Audible app. There may be some problems with the Audible app. So you can try to reinstall the Audible app to fix audible not syncing.
Delete Audible from your device. Then go to App Store, Google Play Store, or Audible official website to download the latest version of the Audible app. After you reinstall the Audible app, you'd better restart the device to fix it thoroughly.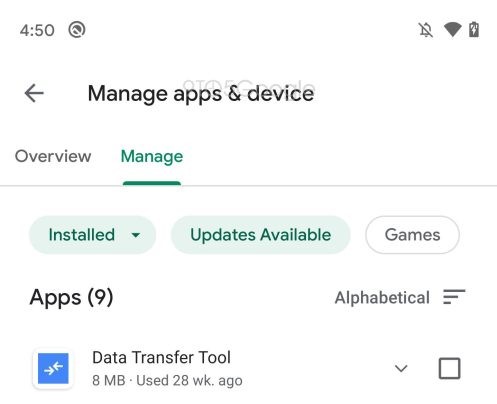 Convert and Transfer Audible Books to Other Devices
If you still cannot fix Audible not syncing across devices with the solutions above, an alternative way is to transfer Audible books to other audio players on another device for playing. Just download Audible books from the computer and transfer them to a phone, speaker, tablet, or MP3 player. Then play the audiobook with any media player.
To do this you need to convert Audible books which are in AA/AAX formats to a common format such as MP3. You are suggested using ViWizard Audible Converter to convert Audible books which is able to input any Audible books and output audio in MP3, AAC, FLAC, or others with lossless quality. You will also get your ID3 tags kept. Now the free trial version is open to everyone to download.
More Audible Tips & Tutorials