When it comes to control contents from an app, Audible can speak the least of it. You might expect Audible to perform the commands without troubles, but this is not the case in the world of app services, like Audible.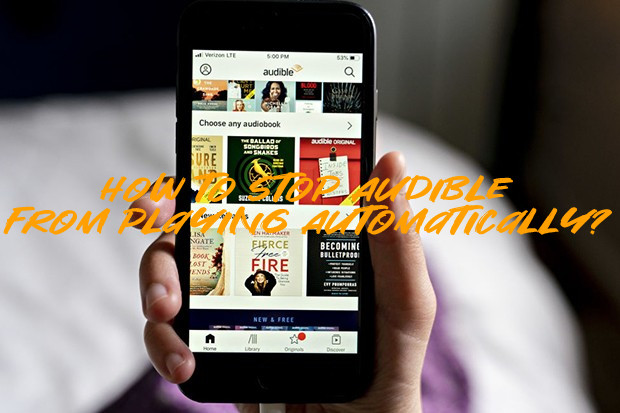 Don't delete the Audible app now. We're here to help stop Audible from automatically playing on phone and car devices. Want some more control of Audible and its audiobooks? We even found the best alternative to control it well.
Part 1. How to Stop Audible from Automatically Playing on Mobile
For starters, there are some causes and situations for identification.
Audible Settings Cause Audible App Starts Automatically
In Audible app for Android, the Settings menu will allow users to manage their preferences using the Audible app. However, chances are that some problematic issue like Audible app starts automatically can be caused by some incorrect settings here.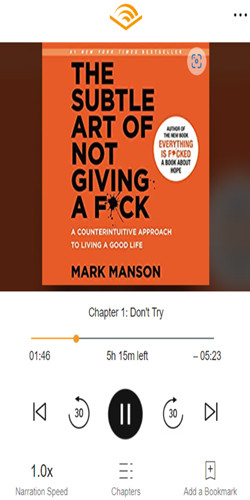 Note: 2 settings here are in Audible for Android app.
1. Seamless Multipart Play
Seamless Multipart Play is a setting in Audible for Android app help it automatically begin playback of the next downloaded segment for multipart audiobooks. Turn if off can stop Audible from automatically playing.
2. Automatically Resume Media
Sometimes the audio book does not start automatically but the setting will do this and cause the issue at hand. Just go to Android Auto Settings for the Automatically Resume Media and turn it off.
Bluetooth Headphones Cause Audible App Starts Automatically
Using Bluetooth headphones (wireless earbuds) and once the headphones are paired with the phone, Audible App starts automatically for the audiobooks?
Or touching the tip of the earbud but not the shut phone screen and Audible plays automatically on iPhone or Android? Chance are the headphones are functioning and running in some unknown settings.
Search the companion app for Bluetooth headphones in App Store for the manufacture and see the accessible apps. To fix the Audible app starts automatically, manage the suspicious settings and customization options for auto play feature in companions apps for headphones.
Troubleshooting Steps to Stop Audible App Starts Automatically
If the methods above don't make senses, on the Audible App side there are some common troubleshooting steps to fix the issue at hand.
1. Force stop Audible app.
2. Restart Audible app and mobile devices.
3. Update Audible app to the latest version.
4. Update iOS/Android.
5. Uninstall and Reinstall Audible App.
Part 2. How to Stop Audible from Automatically Playing in Car
According to Audible, iDevices will automatically play everything that was last listened regardless if the app is opened or not. We doubt this is pretty much why Audible app starts automatically and continues to play the book when it connects to a car.
Since there's no an option to turn off Bluetooth access in the Audible app, the troubleshooting steps can be completed in the car.
Settings in Car to Stop Audible App Starts Automatically
To stop Audible from automatically playing in car, first to check the settings in the Car infotainment devices (for example: IIRC). IIRC and more car infotainment systems have a setting to automatically start playing when devices connect. Find the setting and turn it off.
Alternatives to Stop Audible App Starts Automatically in Car
If there's no settings supported to turn off auto play, there're more alternatives to stop Audible app starts automatically in car.
1. Connect Audible with analogue cable.
2. Connect Audible with CarPlay.
From here Go to Settings > Screen Time > Content & Privacy Restrictions.
Or
Allowed Apps > CarPlay (off).
3. Use a Bluetooth Dongle (on car/phone).
4. Use two Bluetooth Dongles (one for car and the other for phone).
Part 3. Best Alternative to Get Full Control of Audible Audiobooks
When it comes to a fix, the alternative to the problematic app is an unavoidable part that most people will tell. However, even the Audible app is problematic, there's still an option to control Audible well without cancelling the existing subscription.
Thing You'll Need: ViWizard Audible Converter
ViWizard Audible Converter is a converter with a free, edit-supported tier. With this powerful tool, all the downloaded Audible audiobooks can be controlled well because it lets Audible users with active subscriptions convert their favorite titles into various compatible formats like MP3 and M4B and have them across devices.
Some efforts are needed to have the downloaded AA or AAX audiobooks files from audible.com. Also download and install ViWizard Audible Converter's Windows or Mac version to desktop to continue the tutorial.
Key Features of ViWizard Audible Audiobook Converter
Losslessly remove DRM from Audible without account authorization
Convert Audible audiobooks to common formats at 100× faster speed
Freely customize lots of parameters like format, bit rate, and channel
Split audiobooks into small segments by time frame or by chapters
Convert Downloaded Audible Audiobooks with ViWizard
Best for: A downloaded Audible library to convert for a better backup.
Step 1

Import Audible AA/AAX Files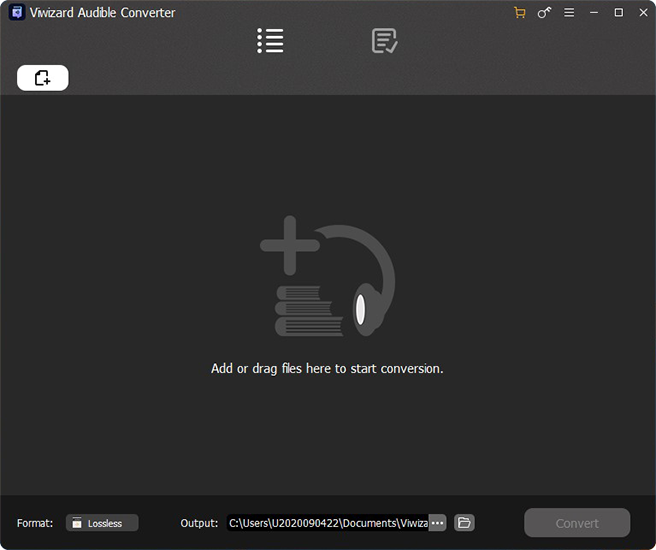 On ViWizard Audible Converter's interface, click the Add Files button at the top. This will open the Open window, from where to import the downloaded AA/AAX files. Or navigate to the downloaded folder and use drag-and-drop to add files to ViWizard's main interface.
Step 2

Customize Audible Audiobooks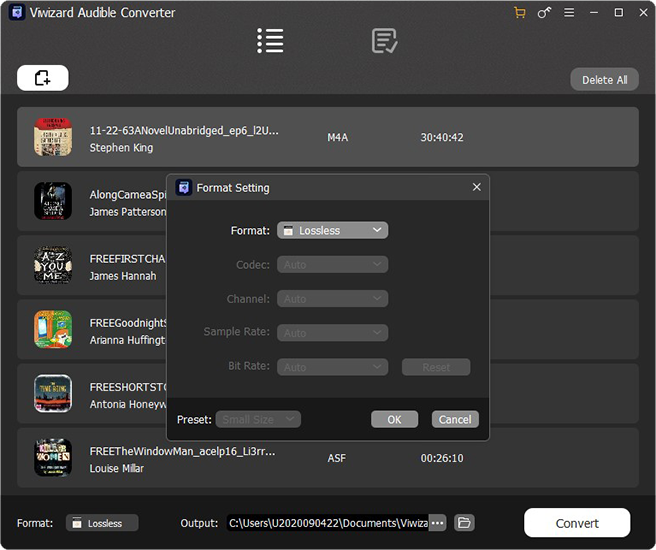 See and click on the Format tab at the bottom to customize Format Setting. For output format, both MP3 and M4B are recommended. To split the audiobooks in multi parts, click OK to back to ViWizard's main interface and click the Edit button to have the edit tool.
Step 3

Convert Audible Audiobooks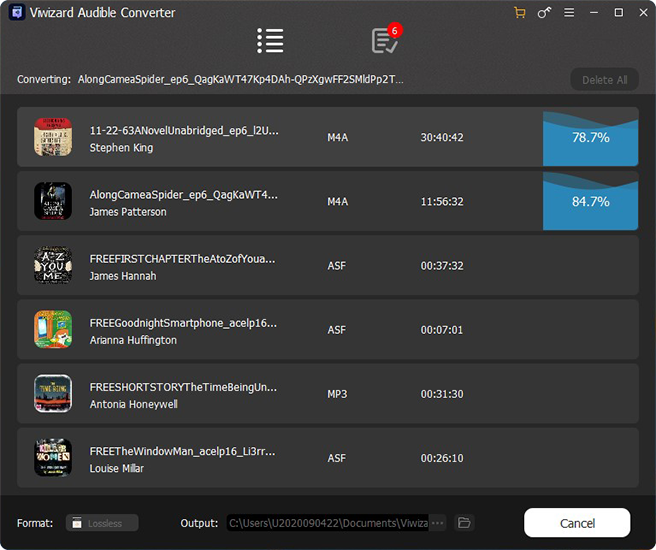 Click the Convert button to let ViWizard Audible Converter to remove protection from AA/AAX files and convert them into the compatible formats.
Step 4

Transfer Audible Audiobooks Across Devices

Now the converted Audible audiobooks collection can be transferred across devices including mobile phones and car.
Conclusion
You should have learnt what to do when it comes to Audible app starts automatically. Remember ViWizard Audible Converter can get you the full control of Audible audiobooks. It's now available in this page with a click on the Download button. Give it a shot!