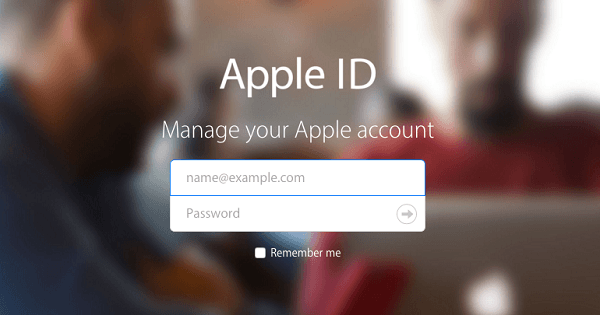 Apple ID is an all-in-one account used to log in to various online systems that Apple offers for many of its products, such as the iTunes Store, iCloud, and the Apple Store. Users can create different Apple IDs for different uses, such as shopping with the App Store and iTunes Store, and making backups to iCloud, etc. on iPhone, iPad, iPod touch and Mac. With that said, there are times when you may need to change an Apple ID associated with a specific iOS device or computer, or need to change the Apple ID email address if you don't have access to the email any more. The following guide will show you how to easily change your Apple ID email address as well as the login on iPhone, iPad, and iPod touch step by step.
How to Change the Email Address Tied to Your Apple ID
!Important: You can change your Apple ID to any other email address you control, as long as it's not already in use as an Apple ID. But if your email address ends with @icloud.com, @me.com, or @mac.com, you might not be able to change your Apple ID. You won't see Change Email Address option on your account page.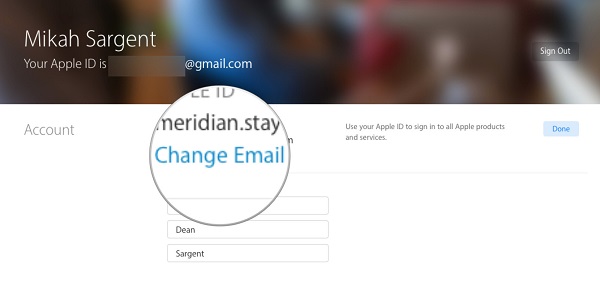 Step 1. Sign out your Apple ID on every Apple service and device.
Step 2. Go to appleid.apple.com and log in with your account credentials.
Step 3. In the Account section, click Edit. Under your Apple ID, click Change Email Address.
Step 4. Enter the new email address that you want to use as Apple ID. Click or tap on Continue. (Note: It can't be an address you've used with any other Apple ID.)
Step 5. You'll be prompted to enter a verification code sent to your new email address.
Step 6. Once you've verified your new email address, click Done to save your changes.
After you change your Apple ID, you need to use your new sign-in information with all Apple services that you use.
How to Change Apple ID Login on iOS Devices
For you who want to sign in with a different Apple ID on iPhone, iPad or iPod touch - and not change the e-mail address for Apple ID, you can follow the steps below.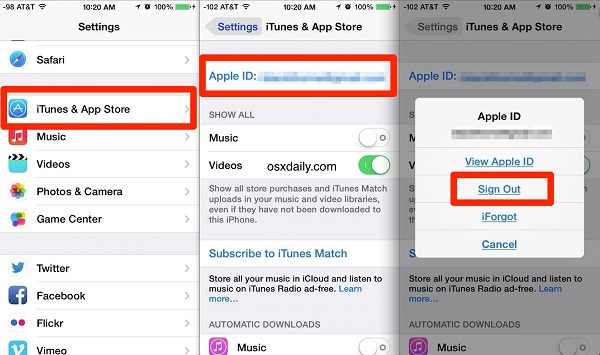 Step 1. Open the Settings on iOS device and head to iTunes & App Store.
Step 2. Tap on the "Apple ID: [email protected]" text and then tap Sign Out at the pop-up window.
Step 3. Now, you can choose either to Log in to another Apple account or Create a new Apple ID.
!Keep in mind: Changing an Apple ID on a device can possibly cause unexpected issues with iOS and conflicts with some apps. For example, if you own an app under one Apple ID but not the one being changed to, you may then lose it after you change the log in account. Thus, we suggest you'd better do this only on a specific device that is a clean slate without any critical App Store and related downloads tied to it.

Dave Henry is a long-time ViWizarder who loves all technological things. In his free time, he likes reading about science and technology, writing for his blog, watching sci-fi films, and meditating.