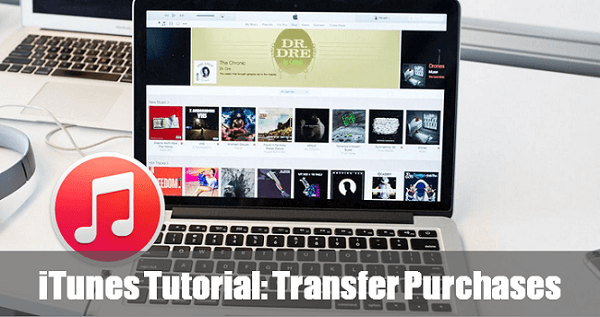 When you change a computer, you may meet the problem that all your music and movies, especially the purchases in iTunes library are still stored in the old machine but you can't wait to start using the new one while enjoying the movies and songs. Besides, due to the DRM restrictions, iTunes was designed obviously for managing your files in the application rather than in computer. So you may wonder how to copy the DRM-protected iTunes purchases from one computer to the other. In fact, it's quite easy. Here in this guide, you'll find four best ways to get those purchased iTunes media files transferred to your new machine quickly and easily.
Note: Keep in mind that the files copied in the following ways are still protected by Apple's DRM. However, you can authorise up to five computers to manage and enjoy your iTunes Store purchases thereon. If you are looking for an easier and more straightforward solution so that you can transfer the iTunes media to any device without limit, you can get away from the DRM by removing the protection from iTunes purchases with a third-party iTunes DRM removal tool, such as the ones developed by ViWizard Studio. For more details on how to get rid of DRM from iTunes movies, TV shows, audiobooks, M4P songs, you can follow this guide:
1. Use Home Sharing in iTunes
iTunes comes with a nifty feature called Home Sharing. Once enabled, this broadcasts your iTunes library over your home network, meaning other computers can browse and play the songs on your computer in their respective versions of iTunes.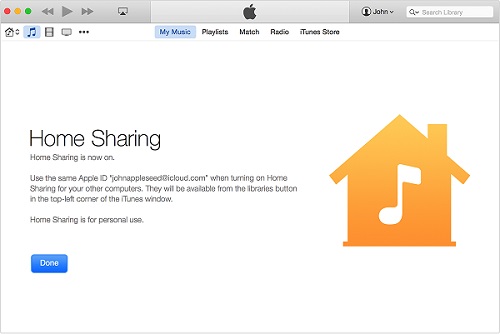 Step 1. Open iTunes on both computers. Make sure that they are both connected to the network, and that they are both updated to the latest version of iTunes.
Step 2. Select the Home Sharing icon on the first computer. The icon is located in the left menu where your Music library is. Choose "Turn on Home Sharing".
Step 3. Enter your Apple ID and password. Once you have entered your information, click the "Create Home Share" button.
Step 4. Authorize your second computer. On the computer that you are transferring your iTunes library to, click the "Store" menu and then select "Authorize computer". You will be asked to enter your Apple ID and password.
Step 5. Copy your purchases between computers. Select the "Home Sharing" icon in the left menu. Beneath the icon will be all of the libraries on your first computer. Select the contents that you want to copy, or click "Edit" and choose "Select All" to copy everything.
2. Copy iTunes Files Using External Media
The first way might be the easiest one to copy your iTunes purchases between different computers. But you can transfer your media without relying on any fancy iTunes features. Instead, you can just copy the iTunes purchases using external hard drive, or a flash drive, or a data CD or DVD.
Your iTunes library is located in User > Music > iTunes > iTunes Media > Music. You can simply copy the iTunes files to your external drives and, after inserting it in the target computer, simply select the whole lot and drag them onto the iTunes application window or icon. This will add all those files you had selected to that iTunes library.
3. Share iTunes Files Over a Local Network on Mac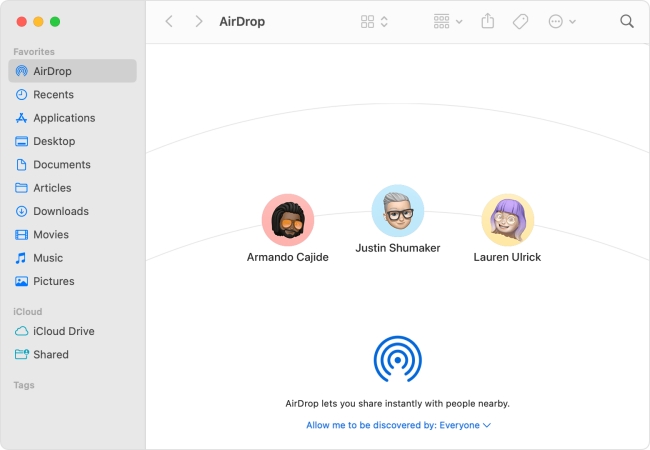 Another workaround to copy iTunes files is via the home network on Mac OS X. Shared folders have been available for a very long time, but in recent versions of OS X, AirDrop has been added as an alternative. Every user on a network with AirDrop selected in Finder are able to see one another. Sharing files from one Mac to another then becomes as simple as dragging and dropping your files on the other computer's icon.
4. Use iTunes Match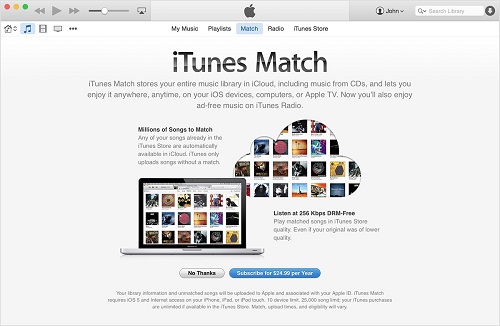 iTunes Match is a paid service that stores all of your music files through iCloud, including files that you added to your library from CDs or sources other than the iTunes store. If the content you are trying to copy from iTunes library to other computer are music files, you can follow this method here.
Step 1. Sign up for iTunes Match. Click the Store menu in iTunes and select "Turn On iTunes Match". You will be asked to enter your Apple ID and password, and you will then be taken to the ordering page.
Step 2. Scan iTunes library. Once iTunes Match is finished matching the songs on your library to the songs available in iTunes, the remaining songs will be uploaded to iCloud. You can store up to 25,000 songs, along with all of the songs that were matched.
Step 3. Access iTunes songs from any of your iTunes accounts. Once all of your music is matched and uploaded, you will see an iCloud icon next to each song. The songs will be streamed by default from now on, but you can also download them by clicking on the iCloud icon next to the song.
Do you know any other ways to transfer iTunes purchases? Or do you have any question with the ways listed above? Don't hesitate to share your comments below!

Dave Henry is a long-time ViWizarder who loves all technological things. In his free time, he likes reading about science and technology, writing for his blog, watching sci-fi films, and meditating.