Q: I have an old yet precious Sony eBook reader, called Touch Edition PRS-650, which was a birthday gift from my old grandmother several years ago. I know this Sony e-Reader is completely out of date, but I really don't want to leave it alone or throw it away. I have lots of eBooks purchased and downloaded from iBooks store, and I find out that these iBooks purchased eBooks can't be recognized by my Sony Touch Edition. So is there an effective approach for me to convert iBooks eBooks to Sony compatible BBeB format?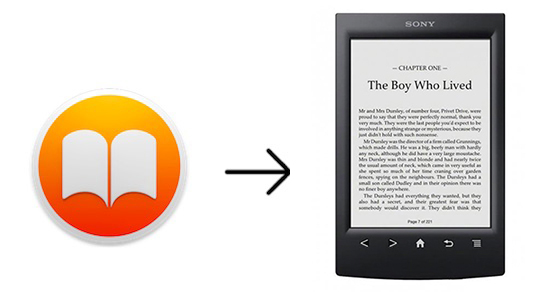 BBeB (also known as Broad Band eBook) is a proprietary eBook file format crated and developed by Sony and Canon. It is fully compatible with Sony eBook readers. Although Sony e-book store claimed that they didn't use BBEB format in Sony eBooks any more a few years ago, you might like to get this BBEB format back for some special reasons, such as the situation that we mentioned above. So in this article, I will tell you why you can't read eBooks purchased from iBooks on Sony e-reader, and how to convert iBooks ePub eBooks to BBeB files with ease.
Best Way to Convert DRM ePub iBooks to BBeB
When we talking about iBooks e-books, the important part we can ignore is that just like iTunes videos (movies, TV shows, music videos) encrypted by DRM (Digital Rights Management), eBooks purchased from iBooks store are also protected by FairPlay DRM technology. As a result, you are not able to make iBooks readable on non-Apple ecosystem, such as Sony eReader, Nook Tablet, Amazon Kindle, etc. In order to convert DRM iBooks ePub files to BBeB eBooks, the first thing you should do is to remove DRM restriction form iBooks with a professional iBooks DRM removal tool and then convert DRM-free iBooks eBooks to BBeB with some free e-book converters.
Part 1. Get Rid of DRM Protection from iBooks eBooks
Here, we will meet the most powerful and extraordinary iBooks DRM cracker, namely TunesKit iBook Copy for Mac. Developed by TunesKit Studio, iBook Copy for Mac is specialized in breaking iBooks DRM lock without touching original e-book files. By adopting innovative iBooks DRM decryption technology, it can work at 30X faster speed and support batch conversion. Plus, it enables you to customize the e-book parameters, including book author, cover, publish date, and more according to your special needs. Once you have get non-DRM iBooks eBooks, you can read them on any devices, such as Amazon Kindle, Kobo e-Reader, Nook Tablet, and Sony e-Reader.
Step 1

Import iBooks protected DRM eBooks to TunesKit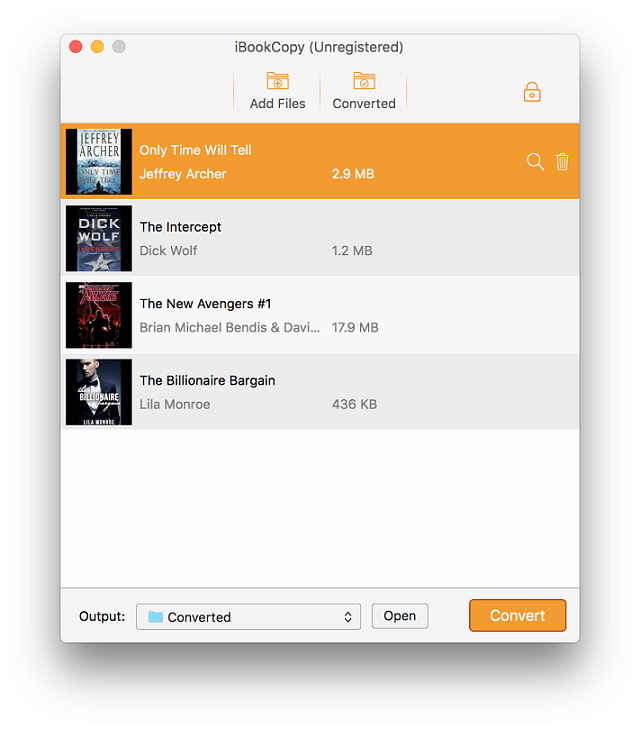 Double click to open TunesKit iBook Copy for Mac. There are two methods for you to import DRM iBooks to Tuneskit. The common way is to click the "Add Files" option at the upper of the main interface, iBooks library will show up automatically and you can choose the wanted iBooks to TunesKit from iBooks library. Or you can drag and drop iBooks DRM files to TunesKit directly.
Step 2

Customize output settings

Once all DRM eBooks have imported successfully, you can start to customize your iBooks by changing the book cover, book author, publish date and others. Also, you can click the "Open" tab to set the destination folder. By the way, if you want to change these settings, you can skip this step to be by default.
Step 3

Start to remove DRM protection from iBooks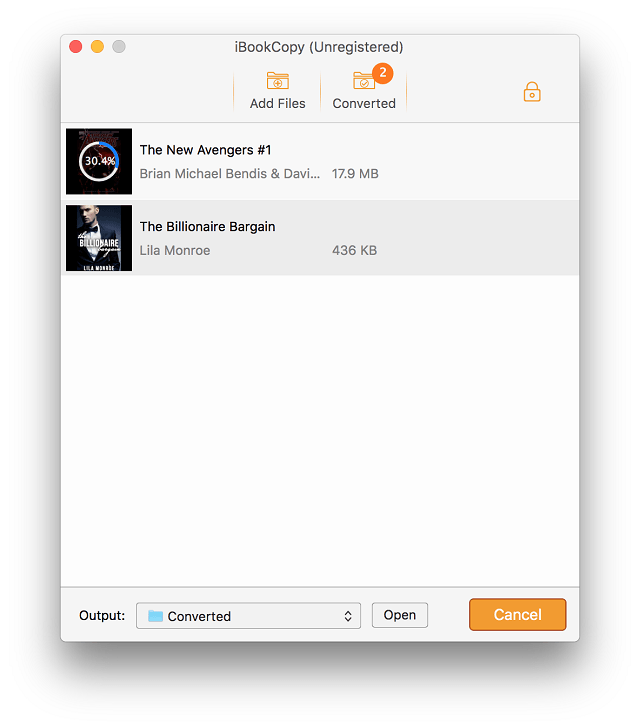 Now, you can click the "Convert" button at the bottom left at the main interface to start to remove DRM limitation from imported iBooks ePub files with ease.
Part 2. Convert Unprotected ePub eBooks to BBeB
With the help of TunesKit iBook Copy for Mac, you can get the DRM-free iBooks eBooks on the target folder that you set before. Now, the only thing you need to do is using a stunning eBook converter to transfer iBooks ePub to BBeB. Here, we highly recommend Calibre, a free and open-source ebook converter, which can work various e-book formats perfectly. You can download this program from its official office: www.Calibre.com. Now, I will give the simple tutorial for you to convert DRM-free eBooks to BBeB. First of all, you need to open Calibre by clicking the Calibre icon. Then you can start to import iBooks DRM-free ePub files to Calibre by clicking the "Add Books" button. Once you click the "Convert" option, it will pop up a new window, in which you are able to set the output format as BBeB.
For the detailed tutorial to convert DRM-free iBooks eBooks to BBeB with Calibre, you can visit this page source: How to Convert iBooks DRM-free ePub Files with Calibre.