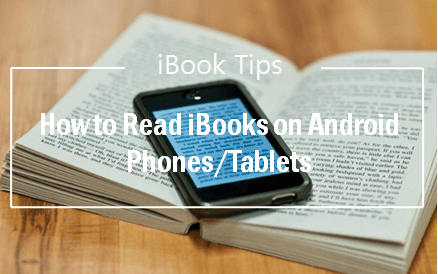 Can iBooks be played on Android devices? How can I transfer iBooks to my Samsung Galaxy Tablet?
You may meet the same problems if you have a large collection of iBooks in your library but finally decided to abandon your iOS devices and stick to Android OS ever since. In this case, the first consideration that will pop into your mind should be the possibility to transfer the books from iBooks library to Android devices, right? You may probably wonder whether the iBooks app is supported by some Android devices, just like the Kindle eBook app that is installable on most Android phones and tablets. However, the answer may disappoint you. But don't worry. The following article will introduce you a quick yet easy solution to make the iBooks readable on Android devices.
iBooks & DRM: What You Need to Know
The eBooks sold on Apple iBooks store, just like the other digital media items, including iTunes movies, TV shows, audiobooks, etc. provided by Apple, are protected and locked with its FairPlay DRM policy which make it impossible to read the DRM-ed iBook files on non-Apple platforms, such as Android or other devices. Currently, the books in iBooks store are saved in .epub and .ibooks formats. In order to make the iBooks to be recognized by Android phones or tablets, we need to bypass the DRM restriction from iBooks for good and convert the .epub or .ibooks files to Android supported eBook formats.
Complete Guide to Read iBooks on Android Devices
Now you can follow the complete tutorial as below to learn how to transfer your iBooks to read on Android devices.
Part 1. Bypass DRM Protection from iBooks
Firstly, let's meet TunesKit iBook Copy for Mac, a smart DRM removal tool for iBooks on Mac OS X. It's specially developed to help iBook users easily and completely crack DRM limit from protected iBook ePub files while making the copies of DRM-free iBooks with original meta info retained, including the book author, cover photo, publish date, etc. Once the DRM is removed successfully from the iBooks, you can freely transfer the non-DRM iBooks to any eReader or device as you wish. Please download the free trial version of this smart iBook DRM remover as below.
Note: In order to make TunesKit work properly in stripping DRM off from the iBooks, you need to confirm that you've already authorized your computer with the iBooks store account and the books are able to play fine with iBooks app in advance.
Step 1

Load iBooks to TunesKit iBook Copy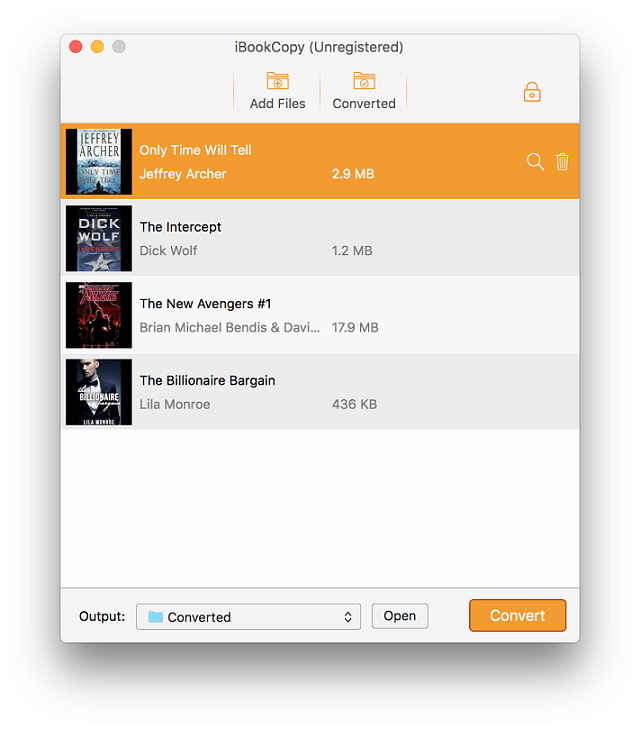 Once the TunesKit iBooks DRM remover is installed well, you can launch it by double-clicking the program. Then you can load the iBook files to the software by either clicking the "Add Files" button at the top of the interface or directly dragging the books to TunesKit.
Step 2

Customize Output Path

When the iBooks ePub files are imported successfully into TunesKit iBook Copy, you can select the output folder by yourself. Or you can leave it as default.
Step 3

Remove DRM Lock from iBooks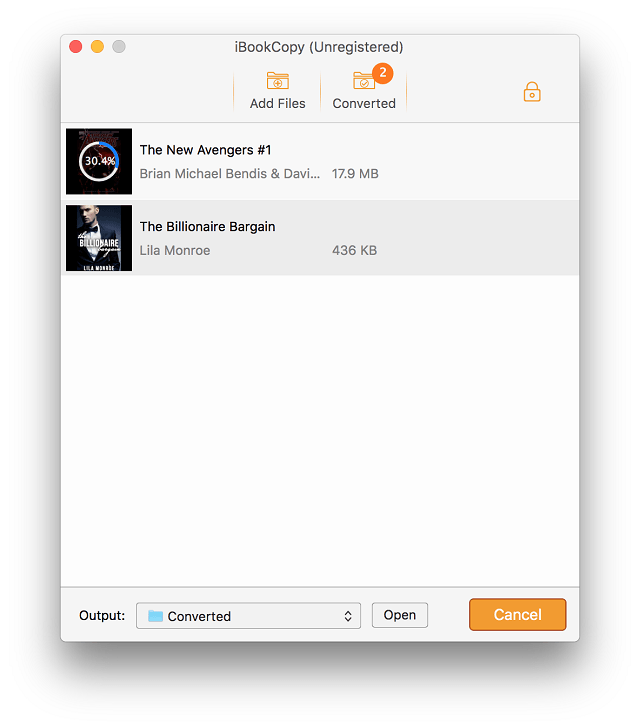 Now you can begin to remove DRM protection from iBooks by clicking the "Convert" button.
It will take some time to get the whole process done. The whole time is mainly depending on the total iBook files que there. Normally it will work at 30x faster speed in copying each eBook.
For more details about removing DRM from iBooks with TunesKit iBook Copy for Mac, including the steps and video guide, you can visit the following tutorial:
Part 2. Download & Install eBook Reader on Android Devices
Before you sync those DRM-free iBooks to your Android devices, you should make sure there is already an eBook reader installed on your device. Otherwise you need to download and install one eReader app in order to read the non-DRM books on Android devices. There are a lot of eReaders in the market developed for Android OS, such as Moon+, Adilko, Amazon Kindle, Kobo, Nook, etc.
Part 3. Transfer DRM-free iBooks to Android Phones/Tablets for Reading
When the eBook readers installed properly on your Android devices, you can transfer the DRM-free iBook files to Android phone or tablet via the USB cable. Then you are able to read the iBook ePub files on any Android device with the eReader at anytime for free.