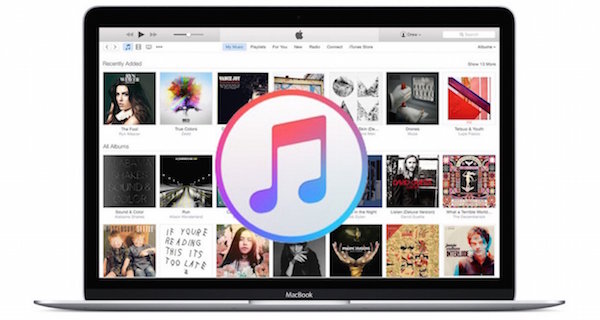 As we all know, Apple has released iTunes 12.2 along with iOS 8.4 on June 30 for users of OS X Yosemite and Microsoft Windows by introducing the desktop support for its newly added Apple Music and Beats 1 radio subscription service. However, aside from the access to Apple Music and Beats Radio, there are some other new features of iTunes 12.2 update you need to know. Now let's look at what's new in the latest update to iTunes one by one.
Apple Music & Beats 1 Radio
As part of iOS 8.4 as well as the major new feature of iTunes 12.2, Apple Music is actually a collection of four different related music services: the on-demand streaming service, iCloud Music Library, Beats 1 Radio, and Connect, which are reflected in iTunes 12.2 with four new tabs in the "Music" section, they are: For You, New, Radio, and Connect. To be more specifically, For You brings you to recommended playlists and albums; New shows you new music you can stream; Radio includes iTunes Radio and Beats 1; and Connect is the gateway to Apple Music Connect, the social part of Apple Music.
With Apple Music, iTunes users are able to listen to on-demand music, create playlists, find music suitable for every activity, connect with their favorite artists, enjoy exclusive radio shows, and more.
For three months, all iTunes users have access to a free trial of the music streaming, collation and discovery services, as well as the Beats 1 global live radio service with multiple stations that comes with an Apple Music membership. After that time, an individual subscription can be purchased for $9.99 and a family subscription with support for up to 6 users can be purchased for $14.99, while Beats 1 radio and existing iTunes Radio stations will continue to be available at no cost.
New Icon of iTunes 12.2
Another biggest change to iTunes 12.2 is the new multicolored icon which replaced the short-lived red version that was introduced with iTunes 12 last fall. This new icon has mirrored the new Music icon introduced in iOS 8.4 as well, a change presumably designed to highlight both the very significant redesign of the iOS Music app and the new Apple Music service.
New Features of Playlists
One of the other new features comes with Apple Music to the latest iTunes 12.2 is the ability to share your own playlists. That's to say, any playlist you create that contains music available in Apple Music can be shared directly from iTunes via email, messages, or on Facebook or Twitter. If you're sharing a playlist that contains tracks that aren't available in Apple Music, the playlist will still be shared, but with only the available tracks included.
Besides, you can also add the shared playlists to your own library by clicking the plus button in the top right corner. These playlists will be placed into their own "Apple Music Playlists" section in the playlists sidebar to indicate that they're from the Apple Music service. However, the current sharing is somewhat limited and inconsistent due to delayed refresh of the playlists, wrong link direction, etc.
Remove DRM from iTunes Movies with ViWizard on iTunes 12.2
Along with the update of iTunes 12.2, many of ViWizard users may begin to wonder whether the program is compatible with the latest iTunes update. Well, for Mac users, you don't need to worry about the compatibility issue because ViWizard DRM M4V Converter for Mac fully supports iTunes 12.2 in removing DRM protection from iTunes movies and TV shows downloaded from the latest version of 12.2. But for Windows users, please be well noted that currently ViWizard for Windows only works well with iTunes 12.0.1 or lower versions. ViWizard R&D team is working hard on the problem now and will try to fix it ASAP. Before that, please simply follow this tutorial to downgrade iTunes 12.2 to the older version step by step: Completely Remove and Reinstall iTunes 12.0.1 on Windows >>
[UPDATE] We are glad to notify you that our R&D team has just fixed the conversion error of ViWizard DRM M4V Converter for Windows with iTunes 12.2, as well as the latest iTunes 12.3. You may download the newest version 2.8.0 of ViWizard for Windows to remove iTunes FairPlay DRM protection from M4V movies and TV shows rented or purchased from iTunes 12.3/12.2 with ease now.

Rick Lee has written about business and consumer technology for nearly 25 years. He is the author of more than a dozen books.