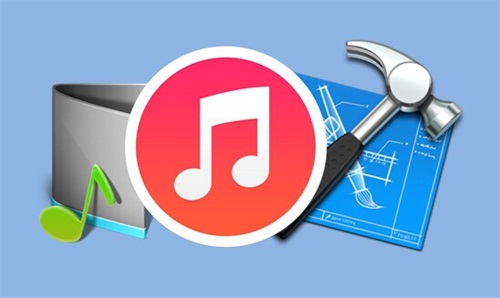 If you already upgraded to the latest iTunes 12, you might have noticed some new features brought by the new iTunes. But if you are not yet familiar with the iTunes 12, you can simply check out these new features of iTunes 12 which we've made in the previous articles. Since the user interface of iTunes was changed a little bit, many of you may still be getting troubles in navigating it. So in order to help you get the most out of iTunes 12 as well as obtain a better experience while using, here we would like to provide you the most useful tips and tricks for iTunes 12 that you may not known yet.
10 Tips & Tricks to Get the Most Out of iTunes 12
1. Customize Sidebar of iTunes
As we know, in the most up-to-date iTunes 12, the sidebar was hidden by Apple for us to view the menu of the media content. To get back the sidebar on iTunes 12, you can simply select the Playlists options at the top of the screen and then the side menu will automatically appear on the left column of iTunes.
2. Family Sharing for iTunes
By using the Family Sharing feature which is a new feature introduced by iOS 8, we can freely share the content and purchases, including purchased music, movies, and apps from iTunes with six members of our family while not having to share the same Apple ID. To enable and set up the Family Sharing feature in iTunes 12, you'll need to go to the System Preferences on your Mac and select iCloud>Set up Family and follow the instructions it provides. Then you will be required to add the Apple IDs of your families and make the each others content available to your Mac or iOS devices. For more details about the Family Sharing in iOS 8, you can follow the link below.
3. Activate Mini Player in iTunes
If you're a veteran iTunes user, you should remember that there used to be a dedicated button to get to the Mini Player of iTunes which operates as a small control for the music. Now to launch the Mini Player in iTunes 12, you should go up to the artwork displayed in the top pane of iTunes and click the square appears to switch to the player.
4. Create A Smart Playlist of iTunes Music
To upgrade the music quality in your iTunes library, you can create a couple of Smart Playlists with iTunes Match. Firstly make sure you have set up iTunes Match in Store > Update iTunes Match. Then you should click on File > New > Smart Playlist to set Match to All of the Following rules it displays. At last, click OK and this playlist will now display all of the music files in your iTunes library that can be upgraded with iTunes Match.
5. Make A Cleanup for iTunes Duplicated Items
Like our computer system, the iTunes library will somehow become a mess with duplicated copies of the same media file. To solve this issue and make the iTunes library well ordered, we can make a cleanup of it by selecting My Music > View > Show Duplicated Items to view the copies and delete the unwanted tracks manually.
6. Get Album Artwork for iTunes Songs
In order to make your iTunes look good, you can get or add the artwork for any songs in the library by clicking iTunes > Preferences > Store to view the albums one by one and right click to choose Get Album Artwork. Or you can also alternatively click File > Library > Get Album Artwork to artwork for all the albums in your library.
7. Move iTunes Library to External Hard Drive
In general, iTunes media files, especially the movies and TV shows are supposed to have a large storage requirement on the computer space. Usually, it will be too small to save all the iTunes movie content on the computer hard drive. In this case, we will need to transfer the whole iTunes library content to an external hard drive for backup. To complete this, you may refer to the following tutorial to learn how to easily move iTunes library to external drive step by step.
8. Change iTunes Media Kind
When you add a movie to iTunes 12, you'll find that it will be always added to the column of Home Movies instead of the Movies or TV Shows. If you want to switch the media kind from Home Movies to Movies or TV Shows, you can click on the file and choose File > Get info > Options and use the Media Kind window to move it over to Movies or TV Shows.
9. Stream iTunes Movies to Apple TV
iTunes allows us to stream most of the purchased media content, such as movies and TV shows to Apple TV so that we can enjoy our iTunes movie purchases in home theater system freely. To stream iTunes movies to Apple TV with iTunes, we need to go to the Main Menu of Apple TV and click on Movies or TV Shows to navigate to Purchases. After that, we can select whatever iTunes movie or TV episode to watch and play through Apple TV as we like.
10. Get Rid of DRM Lock from iTunes Videos
Due to Apple's FairPlay Digital Rights Management policy, iTunes media files, including the movies, TV shows and music videos, are are locked to be played on Apple's devices only. That's to say, we can't copy or transfer any iTunes video file to third-party platform for playing even if we made legal purchase of the movie. To do more with those iTunes movies and enjoy them on as many as devices other than Apple's, we'll have to crack the DRM protection from them at first place. To get it done, you can try ViWizard iTunes DRM Remover that is developed to remove DRM restriction from both iTunes rentals and purchases while converting the protected MP4 (known as M4V) files to commonly used MP4 format with original video quality, subtitles and tracks preserved. If you are interested, you can follow the tutorial below to download the free trial version of this smart iTunes DRM video converter to test it performs in removing DRM from iTunes movies.
More iTunes Topics You May Like

Nick Orin is a review writer, software geek and Mac OS enthusiast. He spends all his free time in searching useful software and gadgets to share with others.