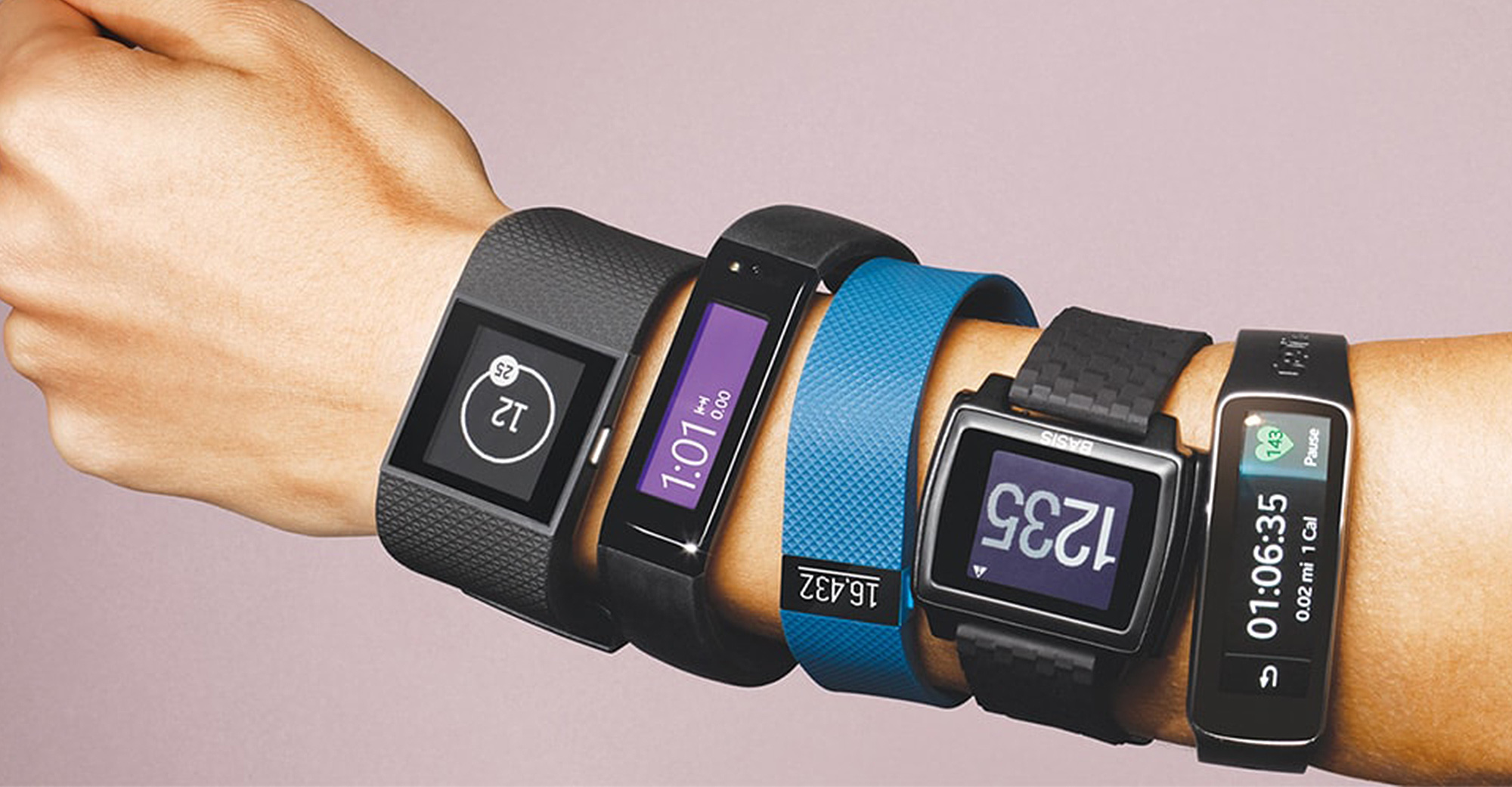 Smartwatch and fitness tracker are the two most popular and well-received wearable devices lately. They both need to be paired with your phone and that's probably why they are designed and manufactured by famous smartphone company, such as Apple, Samsung, and Huawei.
Fitness tracker, also called Activity Tracker by some people, mainly existing for measuring users' physical activities and monitoring health situation. It is capable of tracking your steps, sleeping patterns, running distance, heart rate, swimming laps, calories burned, and so on. Smartwatch is more like a combination of a wristwatch, smartphone, and fitness tracker, which means that smartwatch can do everything a fitness tracker can do and even has more accurate activities tracking and data gathering. Besides that, they both can show you the time and make payments.
In a word, no wonder some many people tend to consider smartwatch and fitness tracker as the same thing because they do have many overlapping features. Although they have similar basic features, they born for different groups of users and aim at different marketplaces. Let's see the comparisons between these two hits.
Differences Between Smartwatch and Fitness Tracker
| | | |
| --- | --- | --- |
| Main Feautres | Smartwatch | Fitness Tracker |
| Physical Activities Tracking | √ | √ |
| NFC | √ | √ |
| Music Player Feature | √ | × |
| Appearance | more "watch face" choices | lighter and slimmer |
| Hardware | GPS/built-in cameras/SIM card | GPS |
| Operating System | more advanced OS | simpler OS |
| Price | higher | favourable |
Appearance
Speaking from appearances, fitness tracker is lighter and slimmer in design. Some company even named it "band" as it looks like a band on our hand. Smartwatch is relatively bigger than fitness tracker but it attaches more importance on the display screen. Most smartwatches use backlit LCD, OLED, or even AMOLED display, which is basically the display technology applied on smartphones and this feature enables smartwatch to deliver many different "watch faces" on the touchscreen.
Hardware and Operating System
There's no doubt that smartwatch needs more powerful hardware to support its functionalities. Both of smartwatch and fitness tracker has GPS to track your movement, but some smartwatches also equipped with a built-in camera and even supports SIM card, which allows you to take photos and make phone calls.
Another big difference here is that smartwatch has a more advanced operating system, for example, the WatchOS from Apple, WearOS from Google, and Tizen from Samsung.
Price
There's no doubt that smartwatch worth more than a fitness tracker. From Apple, Samsung to Fitbit and Garmin, smartwatch usually start at $250 and of course, there's a top-notch example like Apple Watch Series 4 with a price of $399. As for the relatively cheaper fitness tracker, a decent one is at $150 on average. For example, the Fitbit Charge 3 worth $149.95. Price is an important indicator of performance but that's not all the cases. Choose what you need is the best for you.
Music Player Feature
As an extension of a smartphone, smartwatch can notify you of the text, emails, calls and media app messages anytime and anywhere, without looking at the phone. Though some fitness tracker can give you notifications, they can't access photos and stream music stored on your phone as smartwatch can do.
Most of the smartwatches have more than 4G storage and some of them even supports music app designed for smartwatch. For example, Apple Watch supports Apple Music and Audible, and Fitbit Versa supports Pandora as well as Deezer.
How to Stream Apple Music to Smartwatch
Music player feature can make a big difference for those who can't live without music. If your smartwatch supports music app, you will be able to listen to music without your phone. Pair your truly wireless earbuds or headphone with your watch, you can listen to music when you are running and working out.
If you are an Apple Music subscriber but you bought an Android smartwatch, this can be a bit tricky for you to stream Apple Music on your smartwatch. But with ViWizard DRM Audio Converter, your problem can be solved right away. It can remove DRM from Apple Music and audiobooks from Audible or iTunes so that you can transfer the unprotected audios to your smartwatch. If you need more guidance, check how to sync Apple Music songs to smartwatch here.

ViWizard DRM Audio Converter Key Features
Losslessly remove DRM from Apple Music & iTunes songs
Convert DRM M4P to MP3, AAC, WAV, FLAC, M4A, M4B
Retain 100% original quality and ID3 tags
Convert Audible and iTunes audiobooks to MP3, M4B, AAC
Convert between DRM-free audio file formats

Nick Orin is a review writer, software geek and Mac OS enthusiast. He spends all his free time in searching useful software and gadgets to share with others.