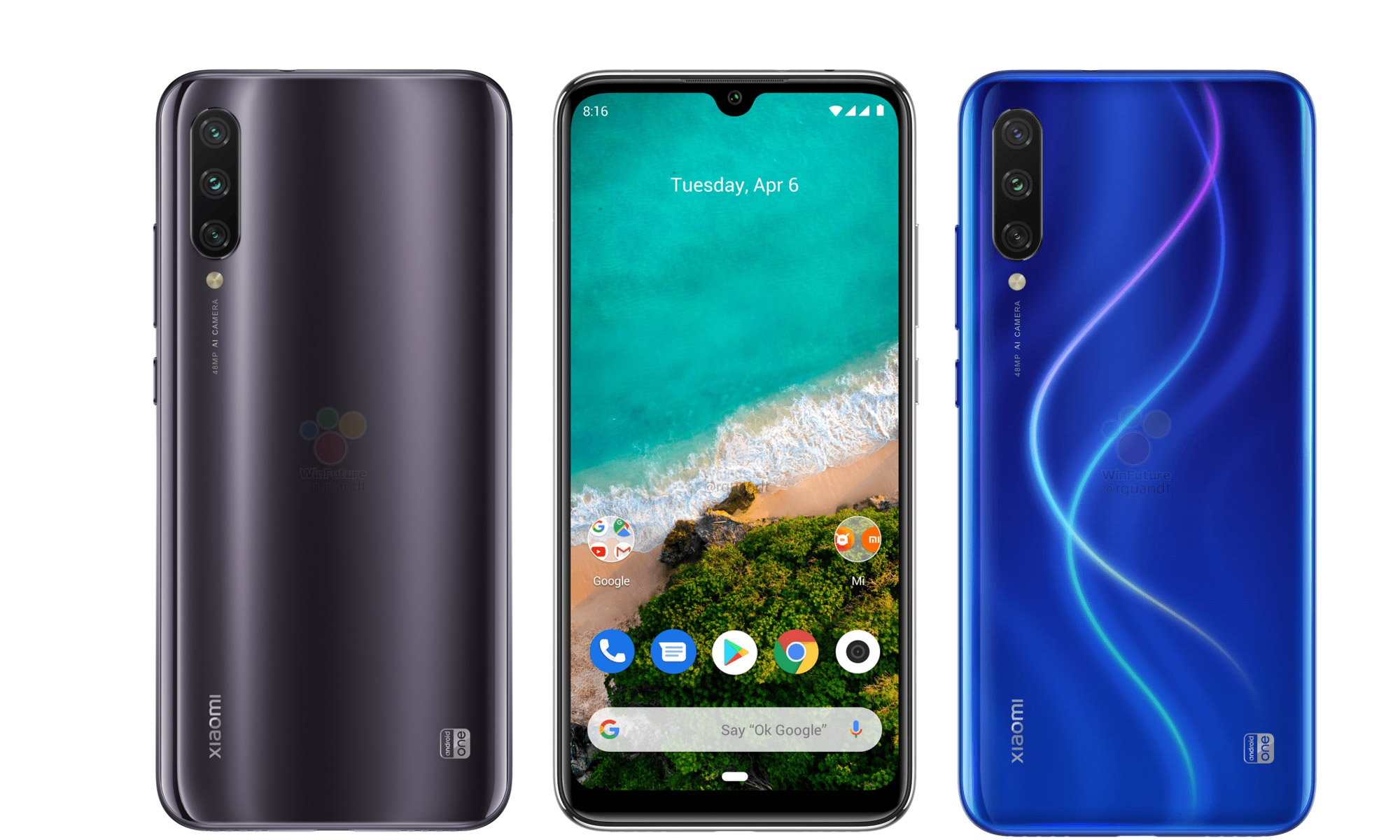 Mi A3 is the latest smartphone of Xiaomi Mi A series (there are already Mi A1 and Mi A2). Xiaomi company started to post the teasers of the new phone on Twitter recently. Mi A3 is scheduled to launch in Spain today, and on the same day, Xiaomi will release the Redmi K20 and K20 Pro in India, which is expected to be the flagship product in the market. Followed by Spain, Mi A3 will be launched tomorrow in France and Poland later this month on July 25. There's a chance that Mi A3 Lite may be launched together with Mi A3.
The Chinese Company Xiaomi steps into the Europe market in November 2017. Xiaomi decided to continue its business model in Europe market, including the Xiaomi online store and Xiaomi authorized shop. Start from Spain, Xiaomi has made a dent in its first-quarter sales in 2018. Over 600,000 smartphones were sold in Spain. Later in May 2018, France was Xiaomi' second target.
Xiaomi Mi A3 Tech Specs
There have been rumors about Mi A3 is actually the international version of Xiaomi CC9e which was released in China earlier this month or you could say that Xiaomi CC9e is rebranded to be Mi A3. See from the leak specifications, you will realize that Mi A3 is more a rebranded Xiaomi CC9e than a Mi A2 successor. Since A3 use the HD+ screen that Xiaomi CC9e used instead of Full HD+ resolution screen the previous Mi A1 and Mi A2 adopted.
Having said that, compare to Mi A2 who came out last year, A3 is still claimed to make a big leap in almost every aspect, such as camera, hardware, software and so on. According to the leaked news, we can know that Mi A3 will be having the Qualcomm Snapdragon 665. Powered by Android One system instead of MIUI, Mi A3 feature as a 6.088'' AMOLED screen with a waterdrop-style notch design and an in-screen fingerprint scanner.
Triple AI cameras setup consists of a 48 megapixels primary camera, an 8 megapixels ultra-wide-angle lens, and a 2 megapixels depth sensor. The selfie camera will be a 32megapixles front camera. The battery has been improved to a 4,030 mAh one with 18W fast charging that supports USB Type C port. Exceptionally, Mi A3 is designed with a microSD card and a 3.5mm headphone jack and that's good news for those who desire for more storage and who enjoy using headphone while charging.
Prices for 3 Variants of Mi A3
Mi A3 will come in three colors, king of grey, shiny white, and wavy blue. When it comes to the pricing, as always, Xiaomi is the synonym of the cost-effective smartphone. The three variants of Mi A3 are the basic 4GB RAM+64GB storage at €219, the 6GB RAM+64GB storage at €295, and the top-end 6GB RAM+128GB storage at €335. In a word, you can get it at a favorable price.
If you are interested in Xiaomi's other products, keep on reading the below passages:
Solved: How Can I Play iTunes Movies on Xiaomi Mi Mix/Redmi Series
How to stream Apple Music to Mi Box S
More iTunes music DRM removal tips

Rick Lee has written about business and consumer technology for nearly 25 years. He is the author of more than a dozen books.