With the advancement of technology, almost every aspect of our lives has gone the digital way. This can be witnessed in the world of music and movies where instead of carrying around many cassettes or humongous vinyl, we now have them stored digitally in our online playlists.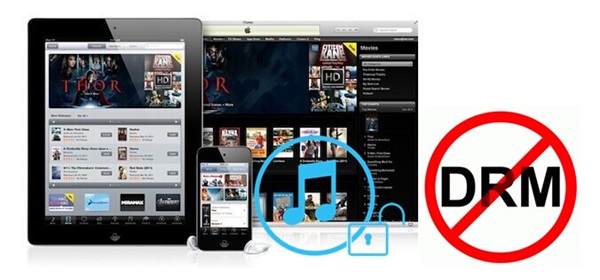 The music and movies however in most times have a digitally controlled encryption called the Digital Rights Management (DRM). This encryption prevents the access by unauthorized devices as well as the unauthorized transfer of the digital media to be played from audio files to videos among many others. This is most evident in iTunes Store, a leader in the sale of the online digital files. However, all hope is not lost as there are great software that can remove DRM protection and allow you to play these media in a host of devices as well as share them everywhere freely.
Here are the 8 best DRM removal software of 2019 that you can use to remove DRM encryption from iTunes movies, songs, Apple Music, Audible books and more.
1. ViWizard DRM M4V Converter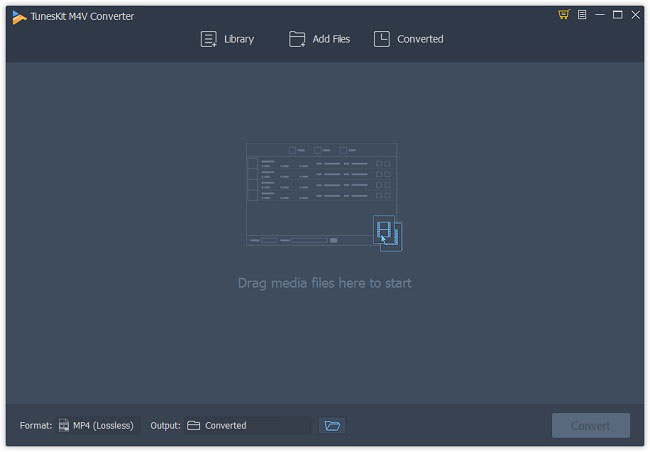 As the No. 1 top rated iTunes DRM removal tool, ViWizard DRM M4V Converter is a very powerful and professional software in DRM protection removal that can remove the DRM encryption from iTunes movies (both rented and purchased ) and TV shows and convert those video files from protected M4V to MP4 and other formats in very fast speed and high efficiency. It has a clean interface that makes it very easy to use without requiring any technical know-how to go through with it.
The best part of this iTunes DRM converter is that it can losslessly remove DRM from iTunes movies without touching original video and audio tracks, so that you'll get DRM-free MP4, M4V files with original 5.1 Dolby sound, AD tracks, subtitles retained.
Pros:
1. Support DRM removal for purchased and rented iTunes movies;
2. Convert DRM M4V to MP4, MOV, MKV and other formats;
3. Work with non-DRM video and audio formats;
4. DRM-removed files are of the same quality as original movies;
5. Compatible with both Mac and Windows.
Cons:
1. Mac version doesn't work with High Sierra or higher.
Availability:
$44.95 with free trial
2. ViWizard DRM Audio Converter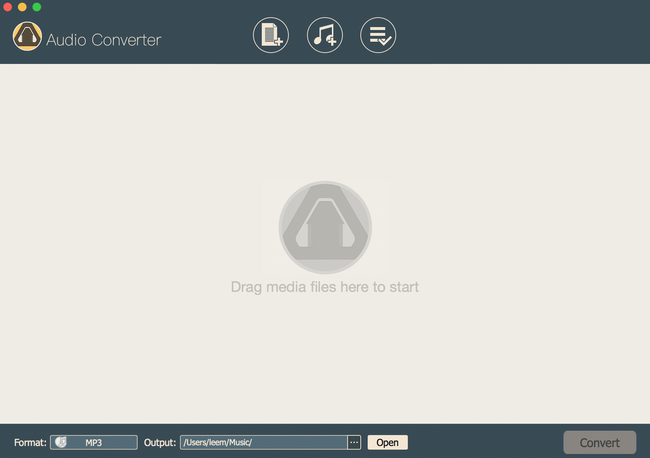 ViWizard DRM Audio Converter, as its name implies, is dedicated to removing DRM lock from protected audio files, including iTunes M4P, audiobooks, Apple Music, and Audible AA, AAX. As an all-in-one DRM remover for audios, it's able to convert the protected audios to MP3, WAV and other common formats with ID3 tags and metadata preserved.
Pros:
1. DRM removal tool for Apple Music, iTunes songs, Audible audiobooks;
2. Convert DRM'd audios to unprotected MP3, AAC, WAV, etc.;
3. Support converting DRM-free audio file formats;
4. Keep original ID3 tags, chapters, and sound quality.
Cons:
1. Require to install iTunes.
Availability:
$ 39.95 with free trial
3. Ondesoft iTunes Converter
Ondesoft iTunes Converter is a superb DRM stripper that will allow you to remove the DRM encryption of various digital files including iTunes movies, TV shows and podcasts. It is lossless hence will retain all aspects of the media files without compromising them in any way.
Pros:
1. Convert different types of DRM-ed media from many sources;
2. Fast in processing;
3. Support lossless DRM removal.
Cons:
1. Has issues with the Windows operating system.
Availability:
$ 35.95 with free trial
4. Aimersoft DRM Media Converter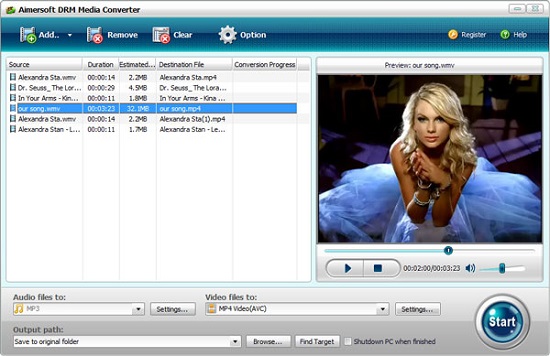 Aimersoft DRM Media Converter is another great DRM removal tool that is noted for its versatility courtesy of it being able to remove the DRM from a wide range of audio and video files and also for its compatibility with most devices. It has efficient speed in stripping off DRM and also the conversion of the files to shareable content. It decrypts protected files from iTunes, Amazon among many other online stores.
Pros:
1. Very fast and easy to use;
2. Decrypt files from many other sources apart from iTunes;
3. Has the iPhone and iPod copy to feature.
Cons:
1. Does not burn the files to cd's or DVDs;
2. Stopped upgrading for years.
Availability:
$ 35.95 with free trial
5. Requiem DRM Remover (Freeware)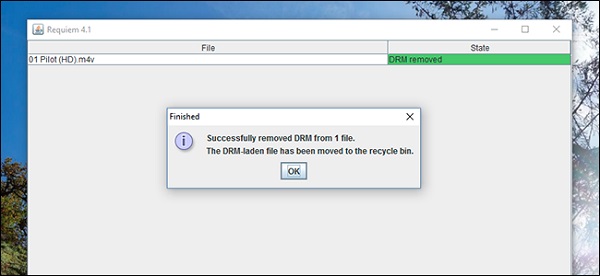 Requiem is a top DRM removal freeware that promises efficiency in the removal of Apple's DRM encryption on audio files, videos and also iBooks that have been purchased from iTunes. This software prides itself in being 'lossless' as its removal process preserves the quality and all the details of the files decrypted among many other aspects.
Pros:
1. It's free to download and install;
2. Lossless in DRM decryption;
3. Decrypts iTunes audiobooks, audio files and also movies.
Cons:
1. Decryption and conversion speed are relatively slower;
2. Doesn't support iTunes 10.7 or later.
Availability:
Free with no cost
6. MuvAudio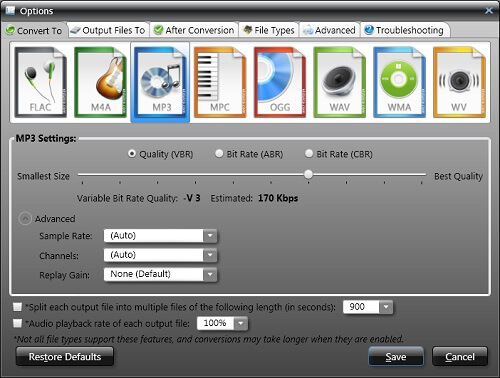 MuvAudio is another notable DRM removal software that will decrypt your audio and other digital files by stripping them off the FairPlay DRM protection. In addition to decryption and conversion, this software will also maintain the high quality of the media files and make them playable in a lot of popular devices as well as setting the files in order and preserving their metadata info. Its speed is also very commendable same to its efficiency in getting the DRM removal process done successfully.
Pros:
1. Preserve metadata and original quality;
2. Support all major file formats such as MP3, M4A, WMA, and OGG.
Cons:
1. It takes a lot of space on your device when downloaded.
Availability:
$18.99 with free trial
7. Sidify Apple Music Converter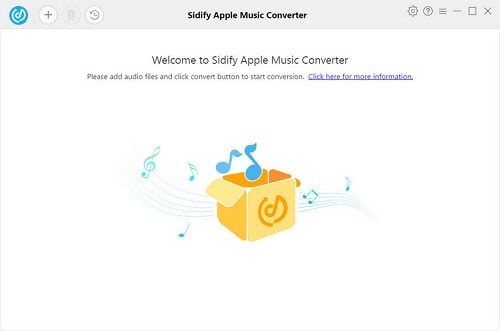 Sidify Apple Music Converter is a very reliable iTunes DRM removal software that has high ratings in removing DRM from Apple Music songs. It works in fast speed in conversion and supports the latest Mac and Windows operating systems. This DRM removal software for Apple Music has a user-friendly interface that is very easy to navigate and operate without any expertise needed.
Pros:
1. Effectively and losslessly record Apple music steams.
Cons:
1. It's relatively expensive.
Availability:
$39.95 with free trial
8. Myfairtunes (Freeware)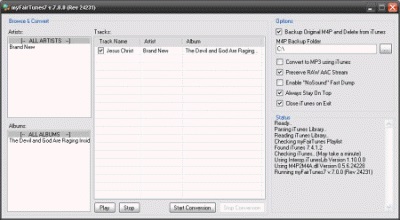 Myfairtunes DRM removal software is another free tool that will strip the DRM encryption and allow you to share tracks from Apple Music. With its easy to use interface, this freeware is a perfect addition for you to have access to a wide range of tunes from iTunes. It works with iTunes and processes the audio items straight in the library.
Pros:
1. Free to download;
2. Takes a relatively low space on your device;
3. Remove the DRM from iTunes audiobooks, music and movies.
Cons:
1. Relatively slow in removing DRM.
Availability:
Free with no cost
Conclusion & Suggestion
Sharing of digital movies and music is part of the fun in enjoying the media. And getting rid of the DRM restrictions from those files is easy with those listed DRM removal software. All of them are legal and have a clean bill to run and enhance the fun of great digital lives.
If you want a free tool to remove the DRM and enjoy the videos or songs, you can try some freeware like Requiem and Myfairtunes, yet their limitations are also obvious. If you prefer to watching iTunes movies with high quality, you can try ViWizard M4V Converter, a fast DRM ripper to download iTunes videos with 100% lossless quality. And ViWizard DRM Audio Converter is also recommended for someone who'd like to get a good quality music, songs, audiobook from iTunes music, Apple music, Audible, etc.

Nick Orin is a review writer, software geek and Mac OS enthusiast. He spends all his free time in searching useful software and gadgets to share with others.