iTunes is inarguably among the top sites when it comes to getting the best online musical tunes, more so recent releases. It has a very large catalog of songs and audiobooks that will leave you awed if you are visiting the store for the first time. However, the major shortcoming of iTunes is the inability of its audios to be shared or played from non-Apple devices. This is due to Apple's DRM protection accorded to it that prevents unlawful downloads or sharing of copyrighted material. This inevitably sets back our full enjoyment of the iTunes tracks.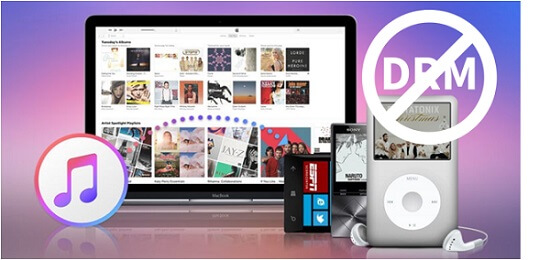 Thankfully, technology advancements in software design have our back as there are a host of iTunes DRM removal software that can help us to strip the audio files of this DRM encryption. Here are the top 5 iTunes DRM audio converters in 2019 that will allow us listen to iTunes music anywhere with no limit.
1. ViWizard DRM Audio Converter (Mac & Windows)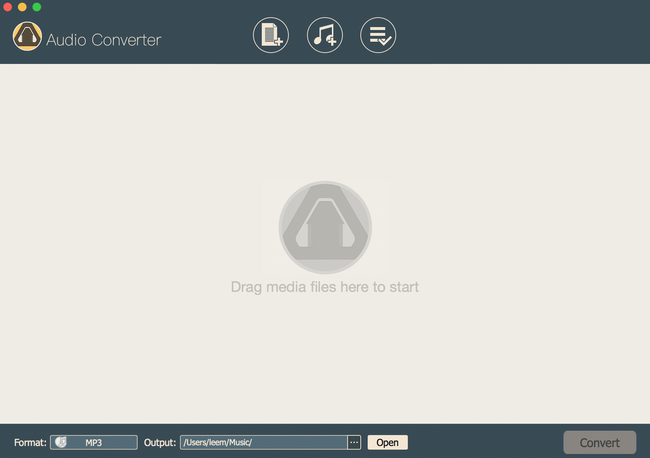 ViWizard iTunes DRM Audio Converter for Windows (or for Mac ) is a very credible DRM removal solution for iTunes music that can remove DRM from iTunes audio tracks and convert them efficiently in amazing speed from their set M4P format to shareable MP3, WAV, FLAC, M4A and M4B. The DRM removal process is lossless so you'll get the same audio quality and ID3 tags as the original files. You can also freely set the output profile by adjusting the audio quality, like bit rate, audio channel, sample rate and more.
This smart iTunes music DRM remover supports not only iTunes songs, Apple Music tracks, but also iTunes audiobooks like DRM-encrypted M4A and M4B files and Audible AA, AAX books. It is also a legal converter that seeks to keep track of the set regulations in copyrighted music sharing and decryption. In addition to that, it can be used as a comprehensive audio converter to convert between any DRM-free audio formats.
Pros:
1. Fully remove DRM from Apple Music, iTunes songs and audiobooks;
2. Convert iTunes audios to MP3, WAV, FLAC and other formats;
3. Convert between common audio file formats too;
4. Fast and very easy to use.
Cons:
1. It is not free;
2. Trial version has limited access to full features.
Availability:
$39.95 with free trial
2. Tune4mac iTunes Music Converter (Mac & Windows)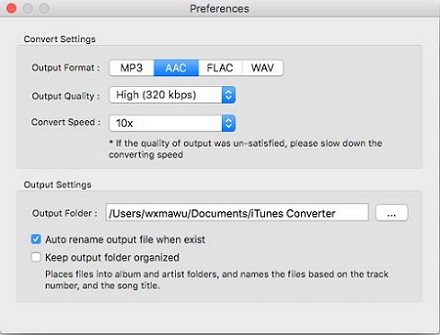 Tune4mac iTunes Apple Music Converter is also a notable iTunes DRM removal software category. It is a very commendable software ranking high in processing speed as well as the high quality when removing DRM from iTunes music. It retains all the files metadata such as the cover art, track titles and also subtitles while converting the iTunes songs or Apple Music from encrypted M4P to lossless MP3, AAC, FLAC, WAV formats that can be played in popular devices as well as be shared without any hassle.
Cons:
1. It's not free.
2. This iTunes audio converter might be relatively pricey.
Availability:
$ 39.95 with free trial
3. Noteburner iTunes DRM Audio Converter (Mac & Windows)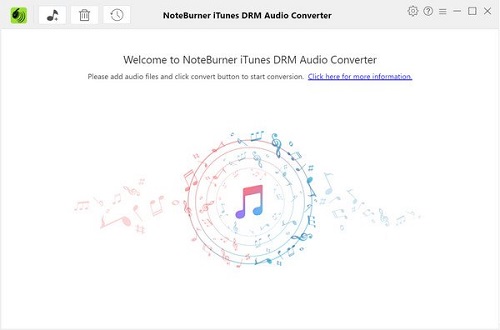 The Noteburner iTunes Audio DRM Removal software is another one of the best iTunes converters that will strip off the DRM encryption from iTunes and Apple Music and convert the music into either MP3, AAC, WAV or FLAC formats. It is recommendable due to its high conversion speed as well as the high output quality, including the track titles, the art, album and more.
Pros:
1. Support a wide range of DRM iTunes audios;
2. Fast and efficient.
Cons:
1. Take a lot of space on your computer;
2. Not free on download.
Availability:
$ 39.95 with free trial
4. Ondesoft iTunes Converter (Mac & Windows)
Coming with a simple name to denote its work, this very efficient iTunes M4P Converter is compatible on both Windows and Mac and works at 10 times faster for iTunes DRM removal. It functions by removing the DRM encryption from iTunes M4P songs, M4P/M4B audiobooks, Apple Music songs and Audible AA/AAX and converting those protected audio files to a shareable format such as MP3 or AAC that can be played on other devices very easily.
Pros:
1. Ease of use;
2. Fast conversion speed.
Cons:
1. Occasionally malfunctions especially on older Windows versions.
Availability:
$ 39.95 with free trial
5. TunesKit Audio Capture (Mac & Windows)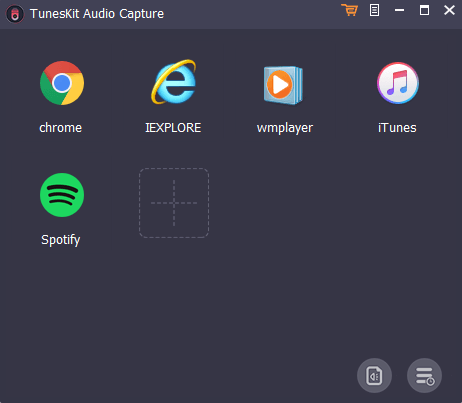 As a streaming music recording software, TunesKit iTunes Audio Recorder is able to help you to remove DRM from all types of encrypted iTunes music files, including iTunes M4P, Apple Music, and iTunes audiobooks by capturing the streams losslessly and effectively. To record the iTunes audios, you only need to add iTunes into the software and then begin playing the musical tracks on your Mac or PC. It's able to record multiple audio tracks at the same time. After that, you can choose to encode the recordings to MP3, AAC, WAV or other common audio formats. It also lets you split large audio files into small pieces if you like.
Pros:
1. Work with all iTunes DRM-ed audio files;
2. Cut large audio files into smaller clips;
3. It's cheaper than other iTunes DRM audio converters.
Cons:
1. Output audio quality might not be so perfect sometimes.
Availability:
$19.95 with free trial
Conclusion
To sum up, the conversion of DRM-protected iTunes tracks and other audio files is a very great innovation that will enable the free sharing of iTunes music. It is also beneficial in playing the tracks from a host of other platforms such as Android and Blackberry. These iTunes DRM audio converters are great solutions in making our musical experience being more fun than ever.

Nick Orin is a review writer, software geek and Mac OS enthusiast. He spends all his free time in searching useful software and gadgets to share with others.