Apple has released an updated version of Logic Pro X, a professional music production software. It is a digital audio workstation and MIDI sequencer software application for all music lovers. As the second most popular DAW – only after Ableton Live, Logic Pro X offers all the power you need in production and all the creativity you want in music.
Logic Pro X supports 1000 stereo audio tracks, 1000 software instrument tracks, and 1000 aux channels. Where you could find enough music resources for creating on Logic Pro X? Spotify could be the best place for you to get your required music tracks. Here we'll walk you through how to rip music from Spotify free and add Spotify music to Logic Pro X.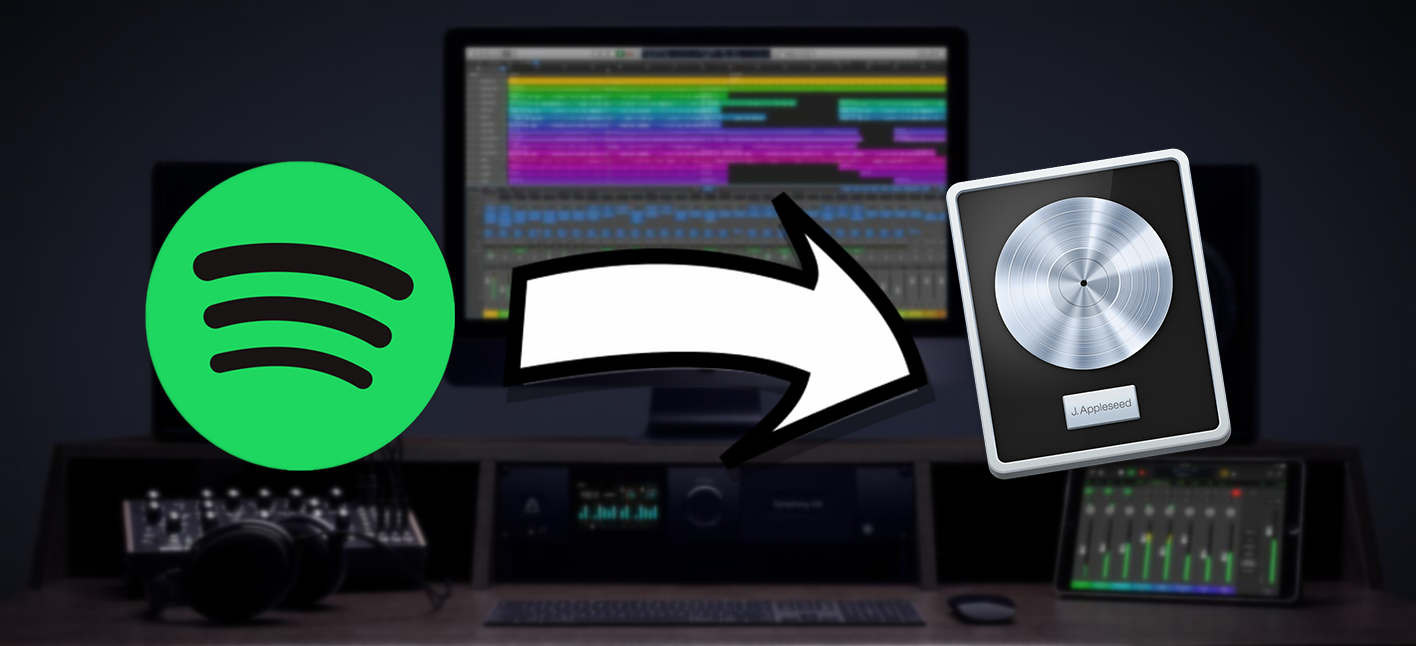 Part 1. Can Logic Pro X Use Songs from Spotify?
As it stands now, Spotify is still not compatible with Apple programs such as iMovie, Final Cut Pro X, or Logic Pro X. So if you wish to use your favorite Spotify song with your project in Logic Pro, you must get the DRM-free audio files from the songs you want from Spotify. For starters you can choose to record a Spotify song from a microphone connected to your Mac, on an audio track in the Tracks area. Learn how to get started with Logic Pro audio tracks with Apple Support.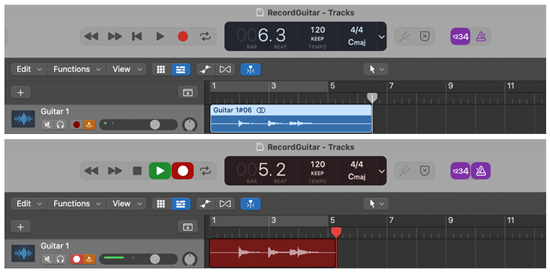 However, even you record a Spotify song successfully, you may find the audio quality is not good as expected. In fact, there's an alternative way for you to use any Spotify songs for your project. Logic Pro allows you to access any digitally stored audio recording (audio files) on your hard disk only if in the most common Mac file formats, as well as several other formats.
| | |
| --- | --- |
| | Audio File Format: |
| Logic Pro Supports: | WAVE (WAV), AIFF, CAF, SDII, MP3, AAC, Apple lossless, Apple Loops, SMF |
| Spotify Music: | DRM-protected |
| ViWizard output supports: | MP3, M4A, M4B, WAV, AAC, FLAC |
However, the Spotify songs are DRM-protected and the audio file format is not supported in Logic Pro. For that, you must crack the DRM from a Spotify song and convert it into one of those file formats. All you need is a powerful third-party tool called ViWizard Music Converter.
Best Spotify Music to Logic Pro Converter – ViWizard Music Converter
Added with the DRM-removal feature, ViWizard Music Converter is the best Spotify Music downloader that ensure you the full access to your favorite contents as local files. With ViWizard, all you need is to bring your Spotify Music library that you access with your Premium or Free account, so that you can start to select and add the desired music tracks to download. To make those music tracks supported by Logic Pro, you just need to adjust the output format as MP3, AAC or WAV and start the conversion. After the conversion, you have the downloaded songs with the full ID3 tags embedded and lossless audio quality in your hard disk.

Key Features of ViWizard Spotify Music Downloader
Download music tracks, playlist, album, artist from Spotify for free
Convert protected Spotify music songs to common music files
Remove protection and advertisements from Spotify music
Work at 5× faster speed and save original audio quality and ID3 tags
Part 2. How to Download Spotify Music Files for Logic Pro Import Support
At present, you can download the Mac version of ViWizard Music Converter from the download box above and get some free DRM-free Spotify music files. Just click the Download button on Mac version and we'll let you through the download process.
1

Fire up ViWizard Spotify Music Converter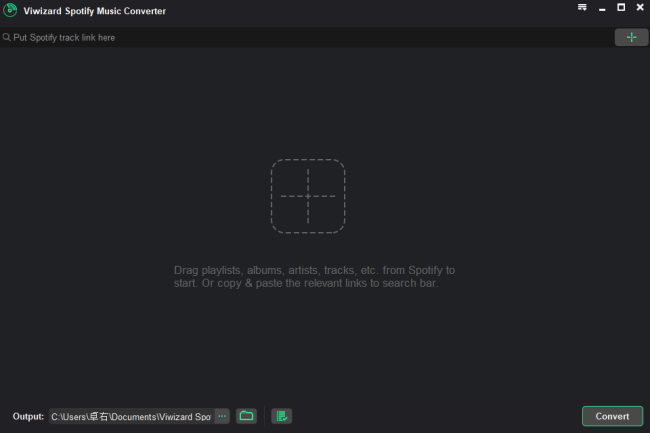 Once you open ViWizard Spotify Music Converter on your computer, the Spotify program will be loaded by ViWizard automatically. Log in to Spotify with your account details and drag and drop the music track you'd like to convert to the main home of ViWizard.
2

Configure the Output Audio Preferences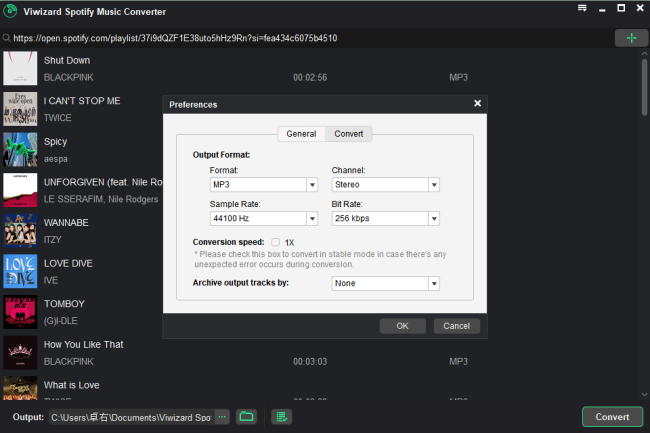 After importing, you are prompted to set the audio preferences. There are six audio formats for you to choose from and you could set the output audio format as MP3 file. Next, you could configure the parameter of bit rate, sample rate, and audio channel.
3

Begin to Extract Music from Spotify to MP3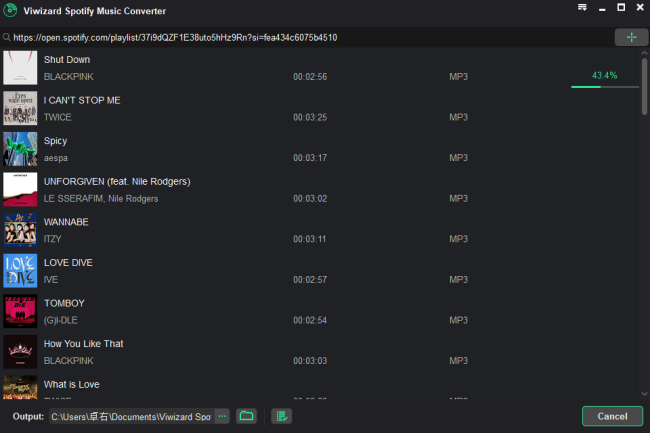 Depending on your preferences, you could click the Convert button and then ViWizard will start to extract music from Spotify to MP3. After the conversion is completed, you could go to browse all the converted Spotify music titles in the converted list.
Part 3. How to Import Spotify Music Files to Logic Pro X
With the audio files that work with Logic Pro software, don't hesitate to import the audio you want for your project. For staters you'll want to view those audio files on your Mac.
How to Access Audio Files on Mac?
On your Mac, do any of the following to access those audio files.
1. To search for audio files with Spotilight:
1. Open Spotlight, enter the file's name in the search field.
2. Then double-click the file in the search results to preview the audio.
2. To view audio files in the Finder:
1. Click the Finder icon in the Dock.
2. Click Recents in the Finder sidebar.
3. To view those audio files, choose View > Group By > Date Last Opened.
How to Open a Logic Pro Project on Mac?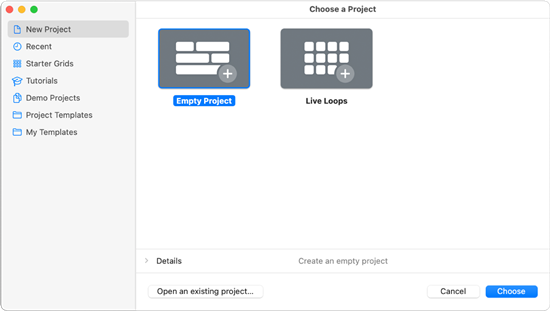 On your Mac, open the Logic Pro app. You can open an existing project to continue working, from here you can import the audio to it. Or if you don't have any projects, don't hesitate to create one in Logic Pro X.
1. To open an existing project:
1. To open a project saved on your Mac, in Logic Pro, choose File > Open (or press Command-O).
2. If another project is open, a dialog appears, asking whether you want to close the open project. You can also choose the file type in the File Type pop-up menu to limit your view.
3. Locate and select the file, then click Open.
Or if you have some recent projects, follow these steps instead:
1. To open a recent project in Logic Pro X, choose File > Open Recent. Or in the Project Chooser, click Recent.
2. Find and choose your project to open.
2. To create a new project:
1. In Logic Pro, choose File > New (or press Command-N).
2. In the Project Chooser, select New Project on the left to create a new, empty project.
3. Select the type of project you want to create.
4. To edit project settings for the project, click the Details triangle in the lower-left part of the Project Chooser and choose options you want for your project.
5. The new project opens.
How to Import Audio Files to a Logic Pro project?
Now it's time to import the audio to that project in Logic Pro. You can either import the audio file from local, Files button and even from iTunes.
1. To import an audio file into Logic Pro from local:
1. Repeat some steps to find and locate the audio file in the Finder.
2. In the meanwhile, make sure to open the project to use.
3. Make sure the Logic Pro and the Finder are on the same screen. To add the audio track to that project, drag the audio file to Logic Pro .
2. To import an audio file into Logic Pro from Files button:
1. When an project is opened in Logic Pro, select an audio track in the Tracks area.
2. To import the audio files in Logic Pro, choose File > Import > Audio File. You can also find and click the Import Audio button in the toolbar.
3. In the Open File dialog, select the desired audio file.
4. To import the audio to the selected audio track, click the Open button and the file is added to the Project Audio Browser.
Note: The Logic Pro will read the audio track's sample rate and start the conversion.
5. Now drag the file into the workspace in the Tracks area. A dialog appears asking whether you want to change Project sample to 96kHz, choose "Convert File" or "Change project". But "Change project" might not convert the sample rate of all the files in that project.
3. To import an audio file into Logic Pro from iTunes:
iTunes is a good place to build up and organize your own music library with items from the Apple Music catalog or your own music collections. Once you upload Spotify audio files to iTunes, you can add the audio file to your project from it.
1. To add audio file to iTunes, open the iTunes desktop app > Files > Add File/Folder to Library, and then find and locate the audio files to add to iTunes' Recently Added tab.
2. Make sure the Logic Pro and iTunes are on the same screen. To add the audio track to that project, drag the iTunes item to Logic Pro.
Part 4. How to Export Music from Logic Pro X
Do you finish your project and plan to export your music in MP3 or WAV? This is how to export music from Logic Pro.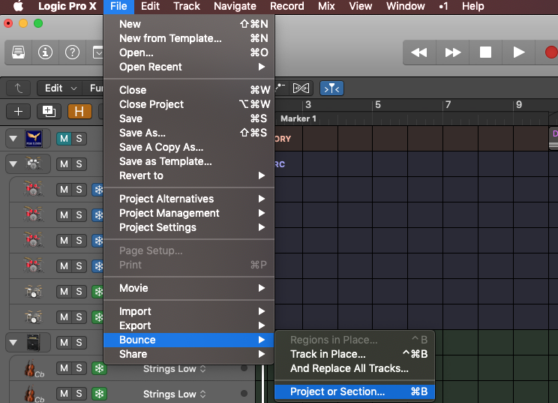 How to Export Music from a Logic Pro Project?
1. Set the end point of your project. You can do that by dragging the project end marker in the project. Or you can apply for the end bar number of the transport controls.
2. When you want to export individual tracks, you can use the Export button. If you want to export your finished project, you need to go to File > Bounce > Project or Session.
3. Then you can select the format and quality of your music. Select the Include audio tail button to make your track ends smoothly.
Bottom Line
If you convert Spotify music to plain formats, you will find that it is never so easy to use Spotify music on Logic Pro or any software that has not got access to Spotify music. Just go to have a try and mix Spotify with Logic Pro now!