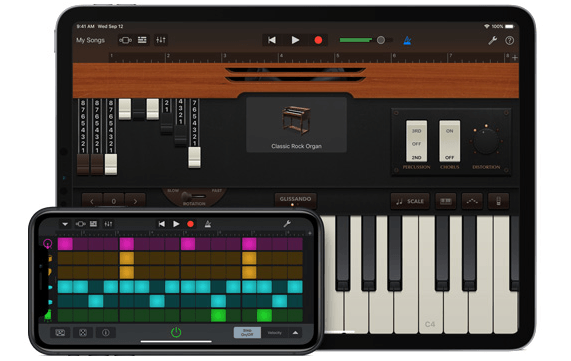 I am a big fan of Spotify and often listen to music on Spotify. I want to download my Spotify playlist to my Mac and add my Spotify music to GarageBand. But can I use Spotify with GarageBand? How can I add Spotify music to GarageBand? I'm looking for a good solution, if anyone has one, please leave a comment below.
Can I import music from Spotify to GarageBand? How can I edit Spotify music with GarageBand? Why I cannot directly import Spotify songs to GarageBand? More than one person is involved in these issues. All Spotify and GarageBand users are extremely concerned about whether there is any solution.
Here we would talk about why you cannot directly use Spotify in GarageBand. And also, we introduce a detailed method to guide you on how to download music from Spotify to GarageBand. Just as easy to solve the problem.
Part 1.

Can I Use Spotify on GarageBand?

GarageBand, the user-friendly digital audio workstation developed by Apple, opens up a world of creativity for music and podcast enthusiasts on macOS, iOS, and iPadOS devices. With its intuitive features like pre-made MIDI keyboards, loops, and various instrumental effects, GarageBand facilitates seamless music creation and podcast production.

While GarageBand accepts a range of audio file formats, including MP3, AAC, WAV, CAF, AIFF, and Apple Lossless, the roadblock emerges when trying to incorporate Spotify music. Spotify, known for its extensive library, encodes songs in OGG Vorbis format with digital rights management (DRM) protection.

GarageBand doesn't inherently support the OGG Vorbis format, making direct import of Spotify tracks challenging. Moreover, while GarageBand excels in working with locally stored, unprotected audio files, it's not designed for seamless integration with streaming services like Spotify.

To bridge this compatibility gap and empower you to infuse your GarageBand projects with your favorite Spotify tracks, we recommend the ViWizard Spotify Music Converter. This user-friendly tool adeptly converts Spotify songs into GarageBand-compatible formats while removing DRM protection.

Whether you have a Spotify Premium subscription or not, ViWizard transforms Spotify tracks into GarageBand-friendly formats, such as MP3 or WAV. By converting Spotify songs into local, unprotected files, ViWizard ensures seamless alignment with GarageBand's preferred audio sources. The added advantage? ViWizard meticulously maintains the original sound quality of your music during the conversion process, ensuring you don't compromise on audio excellence. The best part? It goes the extra mile by embedding necessary metadata and information into the downloaded tracks, ensuring a smooth transition into your GarageBand projects.

Key Features of ViWizard Spotify Music Converter
Free Trial
Free Trial
* Security verified. 5, 481,347 people have downloaded it.
Convert Spotify music to common audio format like MP3
Function as a Spotify music downloader, converter and editor
Get rid of all digital rights management protection from Spotify
Preserve ID3 tags and other metadata information of Spotify music
Part 2.

How to Convert Spotify Music to GarageBand [Tutorial]

ViWizard software is available on both Windows and Mac computer. You can download and install the free trial version of ViWizard Spotify Music Converter. Then follow the detailed tutoril to learn how to download music from Spotify to MP3.
Step 1

Drag Songs, Albums, or Playlists from Spotify to ViWizard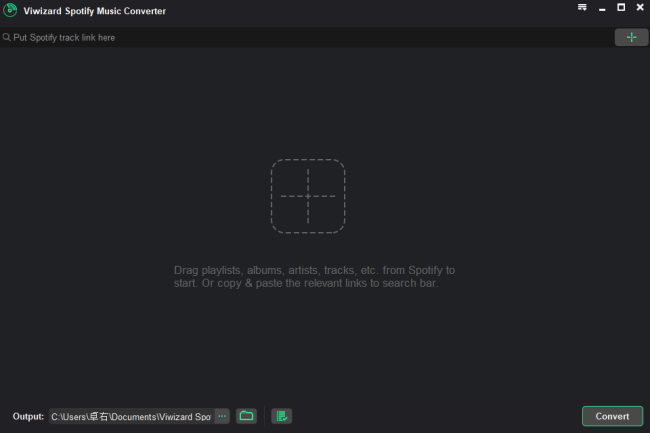 Launch ViWizard Spotify Music Converter after you successfully install it on your personal computer. Spotify will be opened automatically. Search and find all playlists and songs on Spotify you want to apply to GarageBand. Drag those playlists and songs to the main page of ViWizard Spotify Music Converter directly.
Step 2

Set the Output Audio Format Supported by GarageBand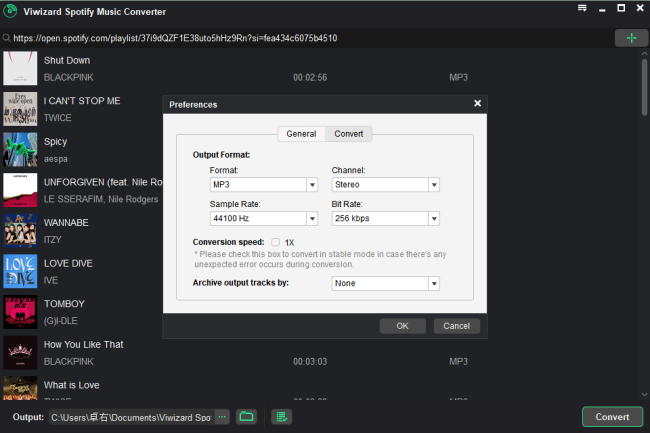 After successfully adding all playlists and songs to ViWizard, you can set the output audio format for GarageBand such as MP3. Then you can also adjust the music preferences like audio channel, bit rate, sample rate, and others according to your demand. After completing the settings, click on the OK button to save them.
Step 3

Begin to Download Songs from Spotify to MP3 in Bulk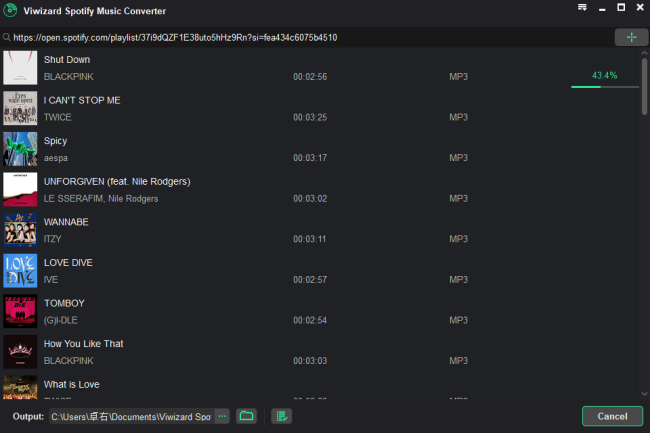 Once all music preference has been set up, you can start the conversion by clicking the Convert button in the bottom right corner. Wait for a while until all the Spotify music files have been converted. You can check the downloaded DRM-free Spotify music in the local folder and transfer them to GarageBand for creating new music.
Part 3.

How to Import Spotify Music to GarageBand on Mac

Now all Spotify songs have been downloaded to the local folder on your computer. Then you can directly add Spotify music to GarageBand for using on your Mac.
Importing Spotify Music to GarageBand on Your Mac: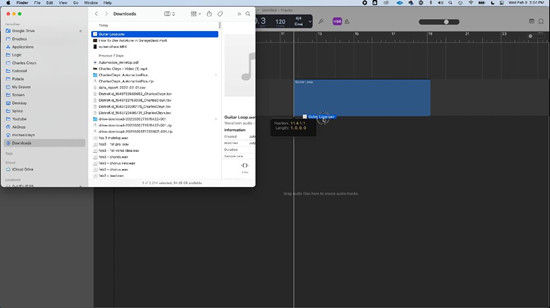 Open up GarageBand by clicking on the guitar-shaped app icon. It might be on your dock, or you can quickly find it using the spotlight feature.
Inside GarageBand, look for the small Media Browser button at the bottom right of the window.
Click the Media Browser button to open it.
Select "Audio" at the top.
Locate your ViWizard-converted Spotify music files and drag them onto the middle section labeled "Drag Apple Loops here."
Click the Play button to preview your song.
Make sure the track with your imported song is selected.
To fine-tune specific sections, click the small music note button and use the GarageBand cursor to navigate through different parts of the song.
Experiment with adding effects or other enhancements to perfect your track.
Click the play button to ensure you're satisfied with your edits.
Navigate to the File menu and select "Share."
Choose your desired output option, such as "Export Song to Disk," to save your edited track.
Part 4.

How to Import Spotify Music to GarageBand on iPhone/iPad

Want to seamlessly blend Spotify's extensive music library with your creative projects? With your ViWizard-converted Spotify music, you can freely transfer them into GarageBand on your iPhone or iPad.
Syncing Spotify Music to iPhone or iPad with iTunes:
Connect your iPhone or iPad to your computer using a USB cable.
Select your device icon in iTunes and head to the "Music" tab.
Enable "Sync Music" and choose "Selected playlists, artists, albums, and genres."
Pick the playlist or folders containing your converted Spotify music.
Click "Apply" to sync the files to your iPhone or iPad.
Editing Spotify Music in GarageBand on iPhone or iPad:
Locate and launch the GarageBand app on your iPhone or iPad.
Tap the "+" button or "Create Document" to begin a new project in GarageBand.
Choose the project type that suits your style, such as "Tracks" or "Live Loops."
Within your new project, tap the "+" button to add a new track.
Select "Audio Recorder" and tap the small loop icon at the top.
Find your iTunes-synced Spotify music in the loop browser under "Music" or "Files."
Your Spotify music will appear as a track in GarageBand. Tap the track to access editing options.
Adjust volume, experiment with effects, and fine-tune your song to perfection.
After editing, tap the "My Songs" button to save your GarageBand project.
Share your masterpiece by tapping the share icon and selecting your preferred method.
Extra Tip:

How to Make a Spotify Ringtone from GarageBand

Adding a personal touch to your iPhone or iPad calls is easier than ever using GarageBand. In this bonus tip, we'll guide you through the process of creating a custom Spotify ringtone from GarageBand for your iPhone: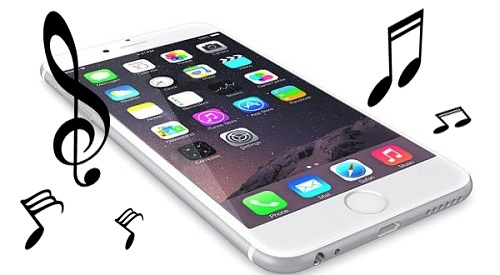 Creating and Setting Ringtone in GarageBand on iPhone or iPad:
Return to the main screen by tapping the downward arrow icon in the top-left corner.
Press and hold the project tile, then select "My Songs" to save your ringtone.

In the My Songs tab, tap "Select."
Choose your project, tap the share icon, and select "Ringtone" as the export option.
Hold the project and select "Share" from the list.

Tap "Ringtone" > "Continue."
Enter a name for the ringtone.
Tap "Export," and then tap "Use sound as" to set it as a new iPhone ringtone (e.g., "Standard Ringtone").
Final Words
With the assistance of the ViWizard Spotify Music Converter, you can freely compose music downloaded from Spotify in GarageBand to create your personal music and set Spotify music as ringtone iPhone. We need to remind you that the trial version of ViWizard only can output one-third of each Spotify song. For downloading the full version of each Spotify song, you need to purchase the official version to lock all functions of the software. Maybe you are interested in the topic "How to Add Apple Music to GarageBand".