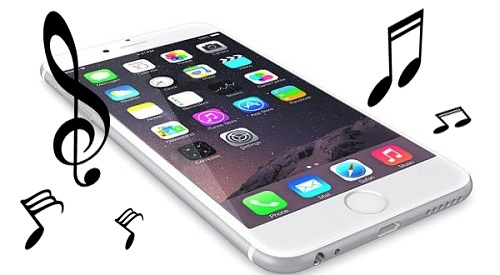 Q: "I have collected many lovely Spotify songs. And I would like to set Spotify song as ringtone iPhone. But I didn't seem to find the option to create iPhone ringtone from Spotify on my phone. What should I do? Can you help? Thanks!"
This could be a common request for most Spotify users, especially those who are subscribing to a Premium plan as they can download music from Spotify for offline listening. However, the big obstacle is that those downloaded Spotify songs are encrypted in the format of OGG Vorbis, so that they cannot be used to create ringtones at all. But don't fret! In this post, we'll walk you through on how to set ringtone from Spotify on iPhone.
Part 1. Spotify Songs to iPhone Ringtones - What You Need
It's exciting to select your favorite Spotify song for your new iPhone ringtone, but there's one more precaution.
Why can't you set a Spotify Music song as your iPhone ringtone directly?
As a subscription-based streaming service, Spotify only allows its users to listen to music online and offline. However, even the desired music song is downloaded to your device, it's only accessible to Spotify's platforms from its application for desktop, mobile and more for one particular reason - DRM protection. If you wish to get the audio file for your iPhone ringtone, you must get the .m4b file of the DRM-protected song.
How can you make a Spotify Music song as your iPhone ringtone?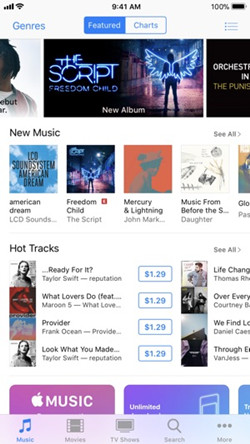 From there you'll want the DRM-free Spotify song so that you can create an iPhone ringtone for it. However, since Spotify doesn't have digital music store, you may need to head to iTunes Store to search for the matched items and pay the price for its AAC version. Then head to iPhone > Settings > Sounds & Haptics you'll be able to find the purchased ringtone(s) to use. But chances are that the iTunes Store is not selling the contents you want.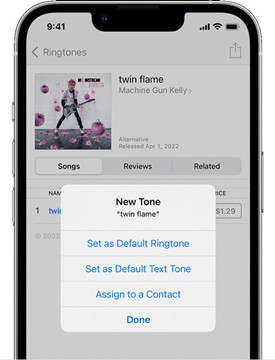 Another workaround would be to use a Spotify Music converter, which would help you remove the DRM from any on-demand Spotify songs. That way, you just need to pick an edit tool to make a 30-second version of it to use as your new iPhone ringtone. Go ahead to have some free AAC format files with our ViWizard Music Converter.
Part 2. Get iPhone-Compatible Audio Files from Spotify Songs
If you're on the market of Spotify Music converter, look no further! ViWizard Music Converter features the best DRM-removal tool that helps download the Spotify music tracks to compatible .m4b audio files for iPhone ringtone. You just need to set the output format to AAC within ViWizard.
Best Spotify Songs to iPhone Ringtones Converter: ViWizard Music Converter
In addition, ViWizard Music Converter can be used to download and convert other on-demand contents, including playlists, albums, podcasts, stations and even audiobooks. After you got the free audio file, pick an edit tool such as iTunes or GarageBand to create a 30-second version music clip, so that you can set it as your new iPhone ringtone. Both Premium and Free users can benefit from this ViWizard Music Converter, all you need to do is to select the desired music song.

ViWizard Spotify Music Converter Key Features
Download and convert Spotify music to various common audio formats
Remove various commercial limitations from Spotify music completely
Function as a Spotify music downloader, editor, ripper, and converter
Make Spotify music ringtone for both Android users and iPhone users
Work at 5× faster speed and save original audio quality and ID3 tags
Now we will show you such an easy solution to help you download songs from Spotify in a few steps only. First of all, you need to download ViWizard Spotify Music Converter on your computer. Then you can download Spotify music to AAC via ViWizard software.
Step 1

Add Spotify Songs to ViWizard Software

Open ViWizard Spotify Music Converter on your Mac or Windows computer. Then it will load the Spotify app automatically. In Spotify, find any song or playlist you'd like to make as iPhone ringtone, and drag it into the conversion window of ViWizard software. Or you can copy and paste the music link to the search bar and click the + button to load Spotify songs.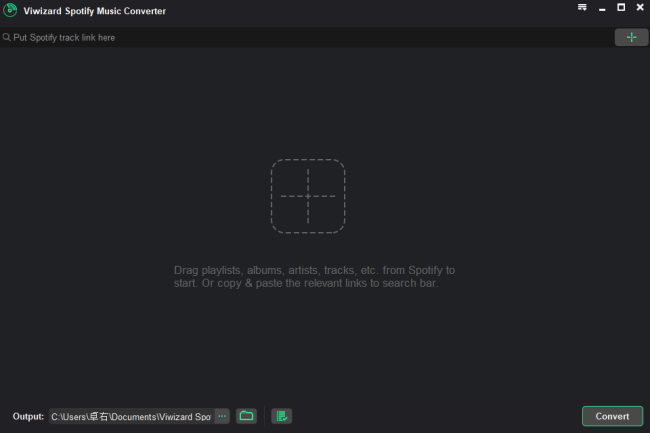 Step 2

Configure the Output Audio Parameters

Click the menu bar and select the Preferences option, then you can choose the output format in the Settings window. From here you need to select AAC as the output format to make it compatible with iPhone ringtone later. In addition, you can also set the audio channel, bit rate, and sample rate. Then click the OK button to save the settings.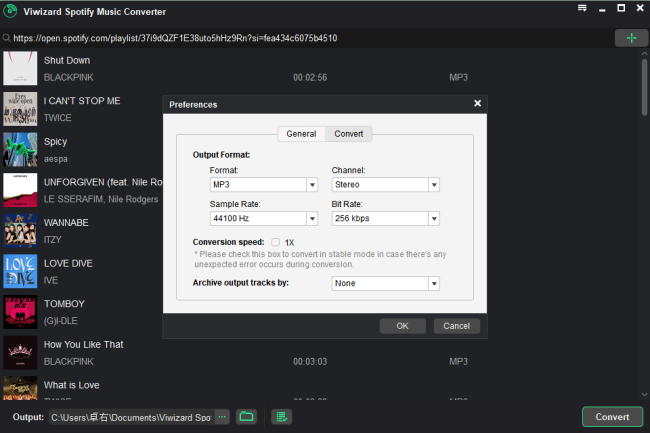 Step 3

Download and Convert Spotify to AAC or MP3

Now click on the Convert button to start downloading and converting Spotify songs to MP3 or AAC at 5× faster speed. If you want to convert Spotify songs in a stable mode without any conversion error, you need to choose 1× faster speed in the Preferences option before conversion. You can find the converted Spotify music tracks in the history list by clicking the Converted icon.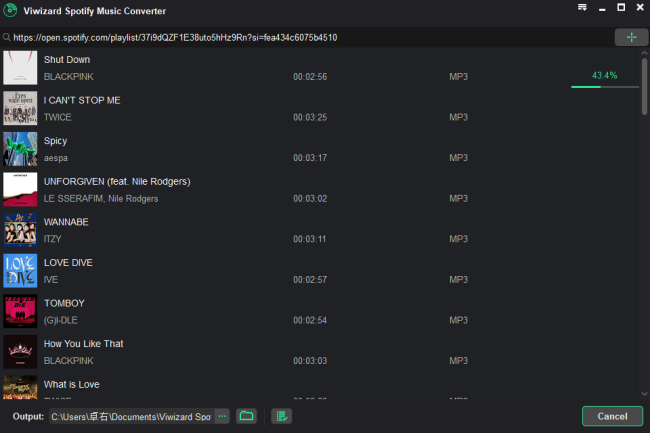 Part 3. Create an iPhone Ringtone for Spotify through iTunes
iTunes' in-app convert tool can help create the AAC version for the iTunes file that you make less than 30 seconds, so that you can create an iPhone ringtone easily. If you have iTunes on the Windows PC or Mac computer that runs MacOS 10.14.6 Mojave or earlier, don't hesitate to benefit from this ringtone maker.
To upload local audio files to iTunes:
1. Head to iTunes > File > Add File to Library or Add Folder to Library, and then locate the audio file and open it.
2. Once added, all the audio files the folder contains will be displayed under the Recently Added tab.
To make the audio file less than 30 seconds in iTunes:
1. To make the audio file less than 30 seconds, find and highlight it under the Recently added tab.
2. Right-click on the item > Song Info.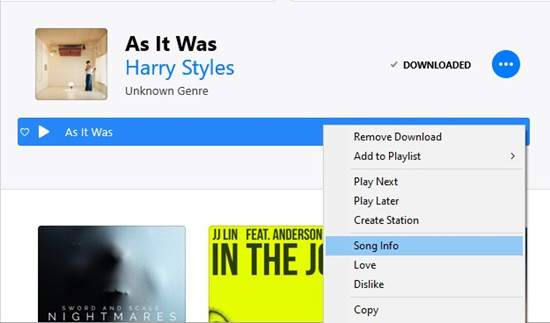 3. Choose the Options tab.
4. Now check the start and stop box, then customize the time duration to the desired zone that's less than 30 seconds (ex: set it to start from 0:00 and stop at 0:30).
5 Click OK.
To create the AAC version of an audio file in iTunes:
1. Please preview the item, the duration time should be less than 30 seconds.
2. To create the AAC version of that item, highlight it and choose File > Convert > Create AAC Version.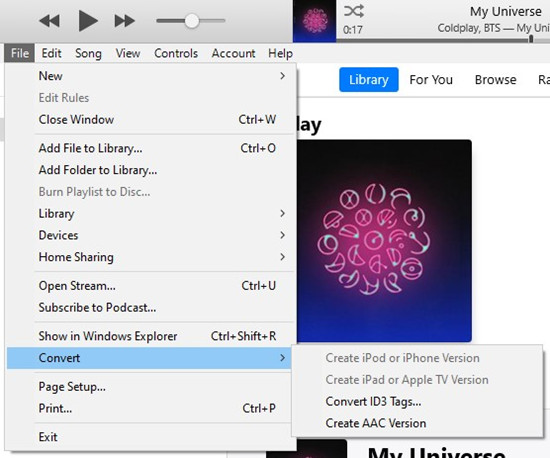 3. Once the AAC version is created, it will shows up under the original item in iTunes.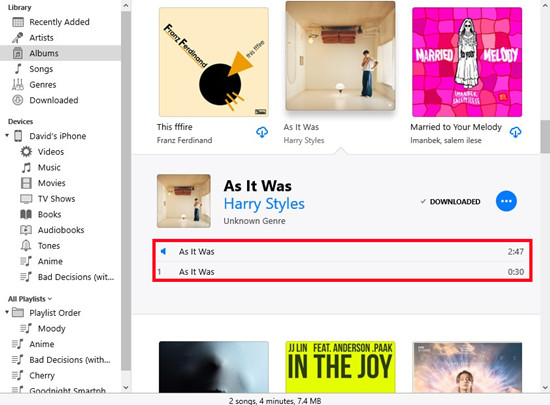 4. To export that file, just drag the item and dop it to the desktop. You now have the access to the .m4a file to use for a new iPhone ringtone.
5 To transfer the .m4a file to iPhone, just connect the phone device to the computer and sync it through iTunes or drag & drop. Then the audio file can be accessed in the Files app. You can head to set it as a new ringtone.
Part 4. Create an iPhone Ringtone for Spotify through GarageBand
If GarageBand is familiar, it's also available to create an iPhone ringtone with the project for that audio file. Or if the file is transferred to the Files app from computer, it's OK to use the GarageBand for iOS to edit it.
Option 1: Share an iPhone Ringtone as a GarageBand Project
For starters, please share the audio file from the Mac computer to the iPhone.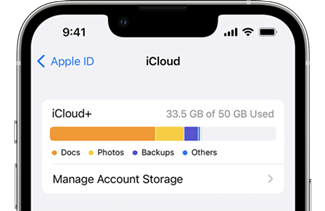 To edit the ringtone length with GarageBand:
1. Head to GarageBand and open or start a project.
2. Select Audio Recorder > Search.
3. Select the song to make as an iPhone ringtone.
4. Edit the ringtone length and adjust volume, audio effects and more.
5. Save this project.
To share audio files to GarageBand for iOS:
1. Please make sure the iCloud Drive is set up on both the Mac computer and iPhone. On iPhone, head to Settings > *USERNAME* > iCloud > iCloud Drive to enable it. On Mac, select the Apple menu > System Settings/System Preferences > Apple ID > iCloud to sign in.
2. Once the iCloud Drive is set up, it's time to share the project from Mac to iPhone. Head to GarageBand > Share > Project to GarageBand for iOS.
3. Select the "GarageBand for iOS" folder in iCloud Drive.
4. Click Save.
To export the audio file to iPhone from GarageBand:
1. Turn to the iPhone and open the GarageBand app.
2. Open My Songs browser > Browse > Select.
3. Find and select the project shared from the GarageBand for Mac.
4. Tap the Upload icon > Ringtone. Before exporting the file, give it a name. From here if the ringtone length exceeds 30 seconds, tap Continue to let GarageBand shorten it to make a difference.
5. Tap Export. To set it as the standard ringtone, tap "Use sound as" > Standard Ringtone.
Option 2: Create an iPhone Ringtone as a GarageBand Project
For mobile users, it's convenient to edit the audio file with the GarageBand for iOS app to use as ringtone.
To transfer the audio file to iPhone:
1. Connect the iPhone device to the computer with a portable USB cable.
2. Once connected, head to find and locate the .m4b file and transfer it to the iPhone's device storage.
3. Once the transfer is finished, disconnect the iPhone from the computer and head to the Files app to find it.
To edit the audio file in GarageBand for iOS: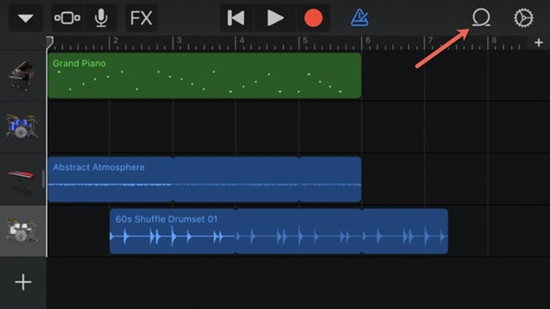 1. Open the GarageBand on the iPhone.
2. Tap the Tracks button to open the Tracks view.
3. Tap the Loop Brower button in the control bar, and then tap Files > "Browse items from the Files app".
4. Locate and tap the audio file to import it.
5. In GarageBand Music, tap Split and use the Scissor feature to shorten the track to a 30-second audio clip.
6. Tap Delete to remove the unwanted part of the part and then select My Songs from the down arrow icon.
To use the edited audio file for iPhone ringtone:
1. Hold the project and select Share from the list.
2. Tap Ringtone > Continue.
3. Enter the name for that ringtone.
4. Tap Export then tap Use sound as to set it for a new iPhone ringtone (ex: Standard Ringtone).
Part 5. Make Spotify Song an iPhone Ringtone with iRingtone
Here we find a tool called iRingtone for Spotify that can help you set your favorite Spotify songs as a ringtone on iPhone. But you need pay $1.49 per month to access to all Premium features for setting Spotify as iPhone ringtone.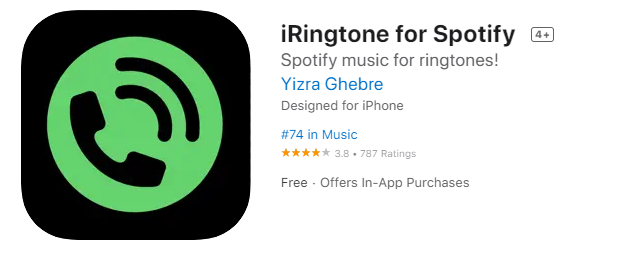 To use Spotify song for iPhone ringtone with iRingtone:
1. In the App Store, search for iRongtine for Spotify and tap Get to install it on your iPhone.
2. Open iRongtone for Spotify on your device and enter the name of your favorite song into the search bar.
3. Tap on the + icon at the rear of the song, then tap Yes to confirm.
4. After adding it as a ringtone, turn on the ringtone. Now you have successfully set iPhone ringtone from Spotify.
Conclusion
With the above methods, you can break the limitation from Spotify and then set Spotify music as your iPhone ringtone. You can choose to set your Spotify song as ringtone by using iRongtine for Spotify. But we suggest that you use ViWizard Spotify Music Converter. With it, you can download Spotify music to your device and use it as your ringtone anytime you want.