Q: "Spotify is by far the most incredibly quiet music platform out there. The max volume of Spotify on my Android phone is still very low! All apps work find volume wise, but with Spotify, I now have to listen on a volume that bleeds my ear before to get at least some satisfactions out of it. And max volume sounds like 60 percent."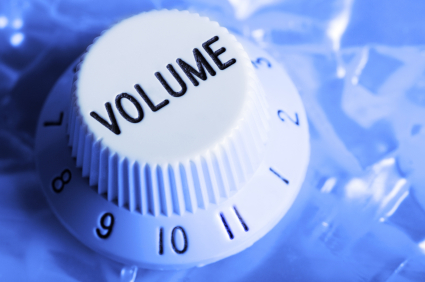 Users of Spotify have been frequently complaining about the volume issue while they're using Spotify on their devices. If you're a music enthusiast and listen to Spotify on a daily basis, there are actually some workarounds to make Spotify sound louder and better. So, in this post, we're going to show you how to make Spotify louder with several methods that require a premium account or don't need to subscribe to a premium subscription.
How to Make Spotify Sound Louder with Volume Normalizer
Once you install the Spotify app on your device and start using it, the volume normalizer is set to on with Normal volume setting. But you can change it on your mobile phone and computer.
How to Make Spotify Louder iPhone/Android
Step 1. Open Spotify on your iPhone or Android phone and then go to the Home page.
Step 2. Tap on the cog icon on the top right and scroll down to Normalize volume.
Step 3. Under the Normalize volume, there's a volume level option. To make Spotify sound louder, choose the Loud option, then the volume level will be normalized to louder.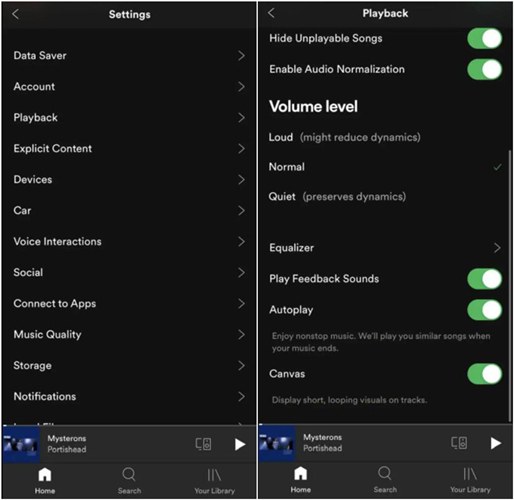 How to Make Spotify Louder PC/Mac
Step 1. Launch Spotify on your PC or Mac computer and then click the profile photo.
Step 2. From the drop down menu, find and select Settings.
Step 3. Under Settings, go to Audio Quality and toggle Normalize Volume on then select Loud in Volume level.

Note that the volume normalization may compress the song. Thus, the song might become less dynamic when this feature is set to on. And if the original song is loud enough, Spotify will not make the song any dB louder than the original mix.
How to Use In-built Equalizer to Make Spotify Louder
Besides volume normalization, you can also make use of the equalizer in the Spotify app to boost up the volume. But it is only available for those Spotify mobile users. Here's how to make the bass louder on Spotify.
Step 1. Open Spotify on your iPhone or Android device and enter the Home page.
Step 2. Tap on the cog icon to load Settings and scroll down to Equalizer then tap on it.
Step 3. Choose one of the presets that can make music louder on Spotify or adjust the frequency by yourself. Down below you can drag the Bass boost slider to get a more booming bass.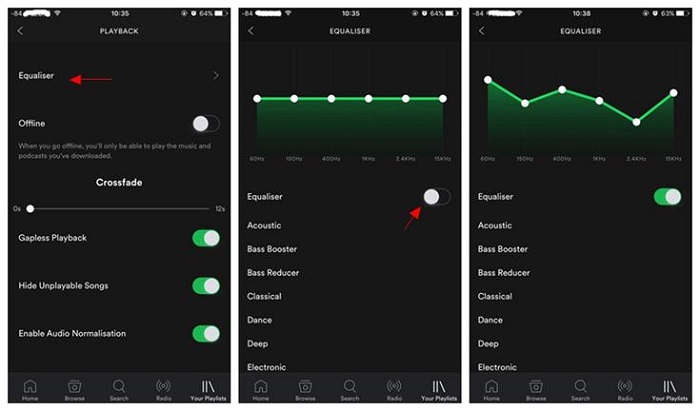 How to Improve Music Quality to Make Spotify Louder
If you're using your phone or computer speaker to play Spotify songs, the change in quality is not so noticeable. But if you plug in a decent set of headphones, you can take advantages of this feature to make Spotify sound louder and better. To get better song quality on Spotify, do this on your computer and phone with a premium subscription.
How to Make Spotify Louder on iPhone/Android
Step 1. Fire up Spotify on your phone and locate the Home page.
Step 2. Go to Settings by tapping on the cog icon at the top right corner.
Step 3. Scroll down to find Audio Quality and then select your preferred settings.
Step 4. You'll see Wi-Fi and Cellular streaming quality options, and you can set them both on Very High to get the best sound quality. The higher quality you choose, the more data it will cost to stream songs.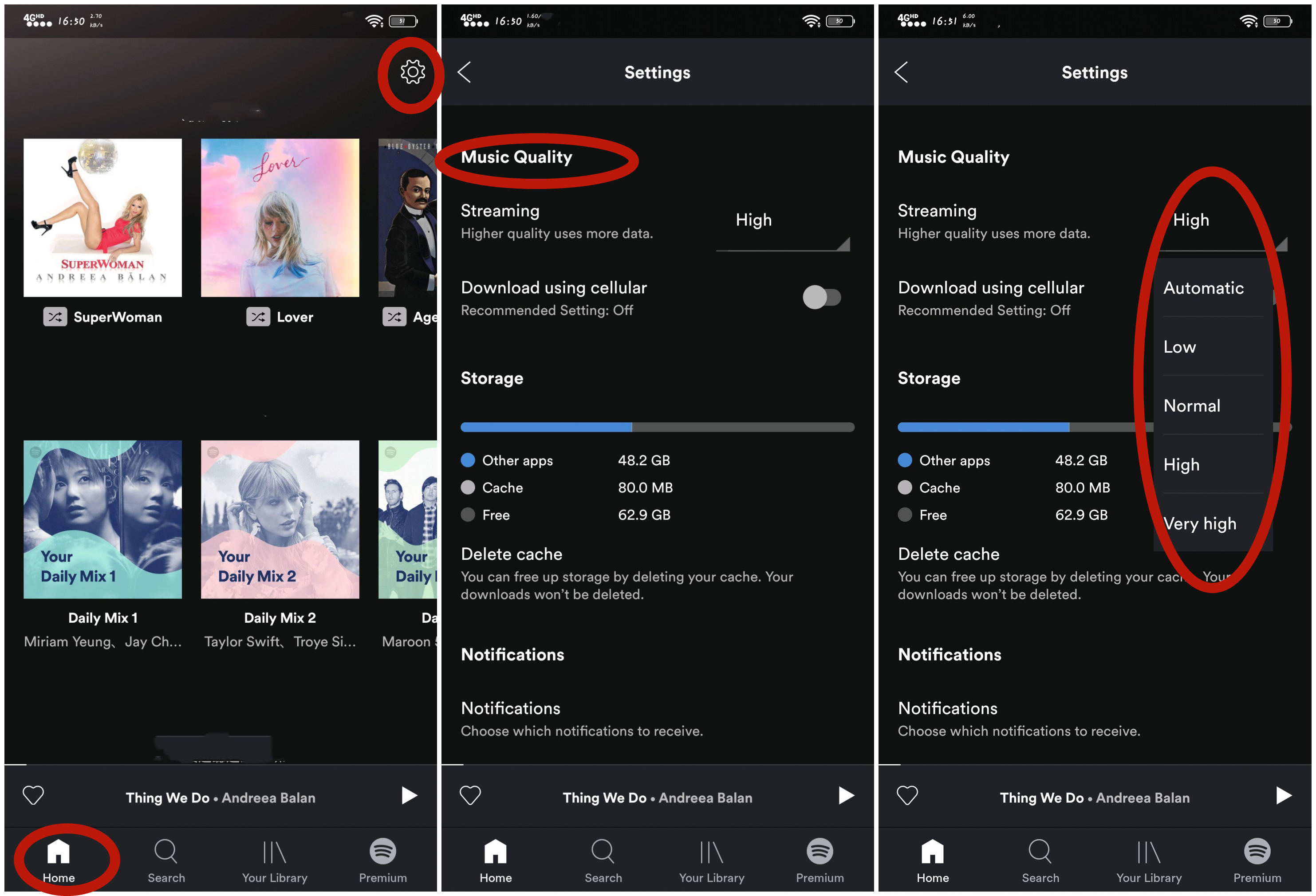 How to Make Spotify Louder on PC/Mac
Step 1. Run Spotify on your computer and go to Settings by clicking your profile photo.
Step 2. From the drop down menu, click Settings and then find Audio Quality.
Step 3. In the Streaming Quality option, select Very High from the drop-down list boxes.

How to Make Your Spotify Louder on All Devices
The features, including volume normalizer, in-built equalizer, and music quality, on Spotify that you can take advantage of to make your Spotify sound louder on your phone and computer. But one thing you should know is that you need a Spotify premium account when you go to adjust these settings. Besides, sometimes, you still can't make a song louder with all the methods mentioned above. But next up we're going to introduce the best way to make Spotify sound louer without a premium subscription.
With the built-in protection from digital content, Spotify songs are only playable within the Spotify app. But ViWizard Spotify Music Converter can solve this issue. ViWizard software can enabled you to directly download whatever content from Spotify and then play with any media player. It means that the volume of these downloaded songs will not be normalized by Spotify anymore. So, you can use another media player to make Spotify music louder without limits.

Key Features of ViWizard Spotify Music Converter
Convert Spotify songs to MP3 and other formats
Download any Spotify contents at 5× faster speed
Play Spotify songs offline without Premium
Make Spotify louder on any media player
Save Spotify with the original audio quality and ID3 tags
Step 1

Find Spotify Music Tracks to Download

Start by launching ViWizard Spotify Music Converter on your computer then it will load the Spotify app at the same time. Now go Spotify to find songs, albums, or playlists you want to download and then add them to the conversion list by drag-and-drop. Or, you can copy and paste the music link into the search bar on the converter.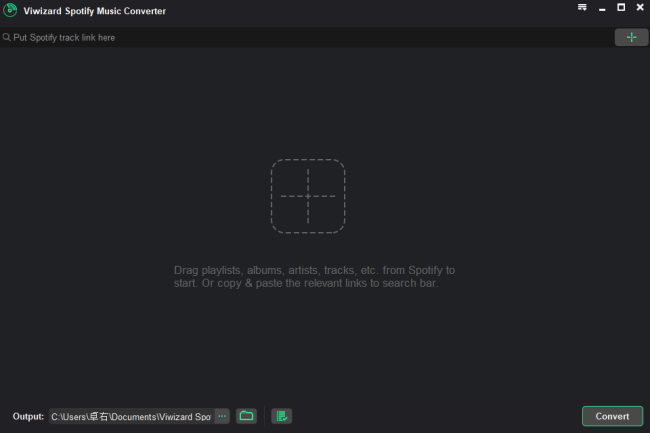 Step 2

Set up the Output Audio Preferences

The most important thing is to set the audio parameters before conversion. By clicking the menu > Preference, there will pop up a window where you can set the output audio format, channel, sample rate, and bit rate. You are allowed to select MP3, AAC, M4A, M4B, WAV, and FLAC as the output format. Then click the OK button to save the settings.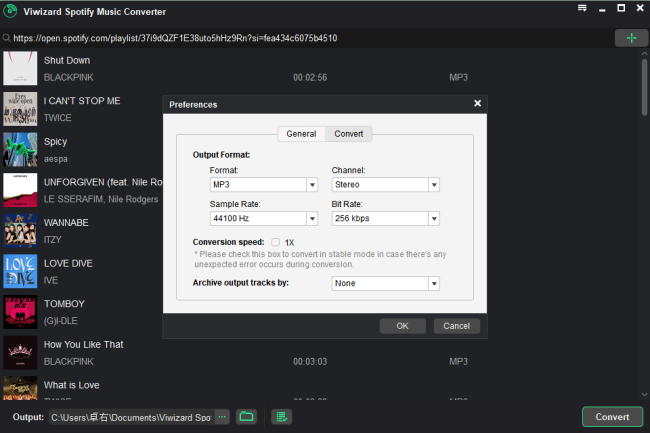 Step 3

Start to Convert Spotify Music to MP3

Go to click the Convert button to initiate the downloading and conversion of Spotify music. Then ViWizard Spotify Music Converter will download and save Spotify songs to your computer as the format you require. After conversion, you can click the Converted icon to locate the history list and then browse all the converted Spotify songs.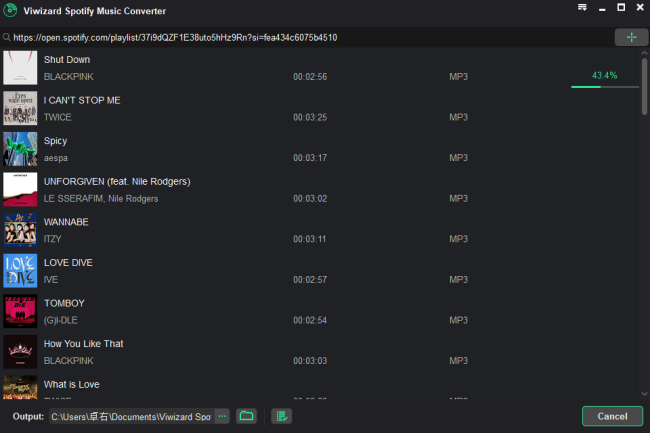 Step 4

Make Spotify Louder on Any Media Player

Now you can transfer the downloaded Spotify songs to your phone or any devices that can play music. You can play these songs as loud as you want without the volume normalization from Spotify.
Conclusion
And this is exactly how to make your Spotify music louder. You can get it done on your mobile phone and computer by using the features of Spotify. Additionally, you can use ViWizard Spotify Music Converter to download Spotify songs for playing with another media player. Then you can freely adjust the volume of your Spotify music even without the Spotify app.