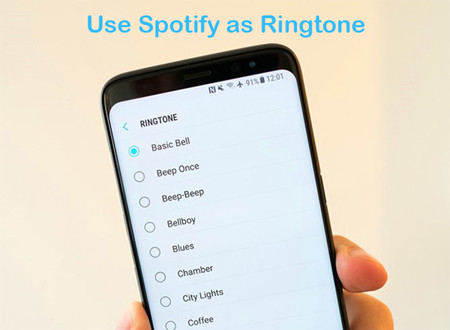 Tired of the same ringtone every time you picked up your Android phone to answer a call? No problem! Android has a flexible operating system and it allows us to do a lot of customizations. Among them, the most useful one is to add personalized ringtones to your smartphone.
Spotify has a growing number of large music library, and it has become more and more popular nowadays. When you're wandering in the music world and attracted by one song, you may want to download it and set it as your Android ringtone. Unfortunately, Spotify doesn't allow you to do that, even if you've upgraded to the Premium plan.
Part 1. The Spotify Android Ringtone Maker You'll Need: ViWizard Spotify Converter
When it comes to customize favorite music as phone ringtone, a song from Spotify's Your Library or Liked Songs is the most popular choice, but can you make a Spotify song a ringtone? Well, it all depends on the audio file for ringtone.
1.1 Audio File for Ringtone in Supported Formats
Audio File for Android Ringtone in Supported Formats: MP3, M4A, WAV or OGG.
Audio File for iPhone Ringtone in Supported Formats: MPEG-4 file format with an extension. m4r, AAC or M4A.
Audio File about Spotify: DRM protected.
Due to the DRM, the audio file of the music in your Spotify library can't be accessed - even downloaded to the device with Premium. While the DRM protection prevents users from more personal uses - like make a favorite Spotify song a ringtone, a powerful Spotify DRM removal tool can make them compatible with either Android or iPhone ringtone.
1.2 ViWizard Spotify Music Converter: What You'll Need
ViWizard Spotify Music Converter is a dedicated music downloader and ripper for Spotify songs, playlists, artists, podcasts, radio, etc. With the software, you can easily download Spotify music to ringtone supported formats above - MP3, M4A, WAV for Android ringtone or AAC and M4A for iPhone ringtone - without Premium required!
When your favorite music is in a supported format, you can save it with you and set it as ringtone or cut it with more music cutter.

Highlights of ViWizard Spotify Android Ringtone Maker:
Convert Spotify to MP3 and set as Android ringtone.
Download Spotify music for free and premium users.
Preserve lossless original quality and ID3 tags.
Work at 5× faster speed in 3 steps.
Available for Windows and Mac systems.
Part 2. How to Convert Spotify Song for Ringtone with ViWizard
In this section, you'll first learn how to use ViWizard Spotify Music Converter to download Spotify tracks and convert them to MP3. After the Spotify songs are saved as MP3 on your computer, we'll show you how to set them as ringtone on your Android smartphone. Now let's start!
First of all, please click the Download button above to download and install ViWizard Spotify Converter on your Mac or PC computer. Afterwards, you can follow the quick steps below to remove DRM and convert Spotify music.
Step 1

Import Spotify tracks to ViWizard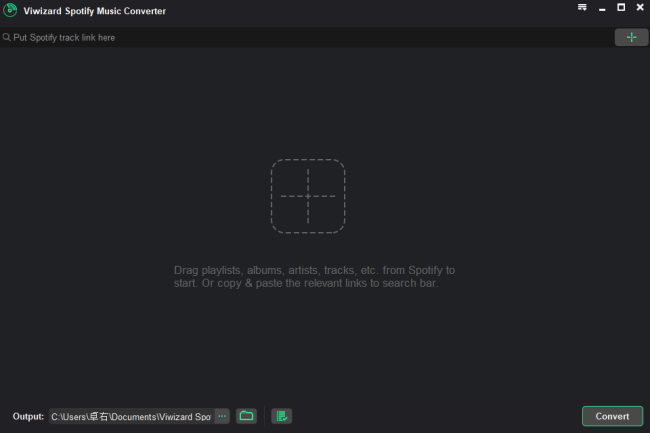 Open ViWizard Spotify Music Converter on your computer, and the Spotify app will be opened at the same time. Browse the Spotify homepage and find the songs you'd like to set as your ringtone. Copy the song link and drag to the ViWizard interface.
Step 2

Select MP3 as output format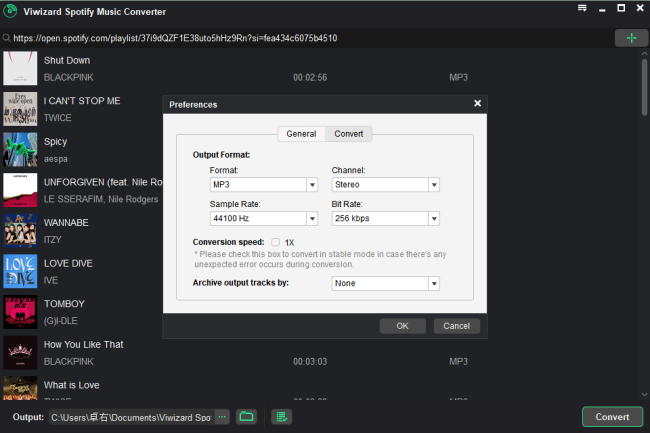 Next go to the menu bar and choose the 'Preferences' option. Click on the 'Convert' panel and choose an output format such as MP3 that is supported by Android. You're also allowed to customize the channel, sample rate, bit rate or other parameters.
Step 3

Start the conversion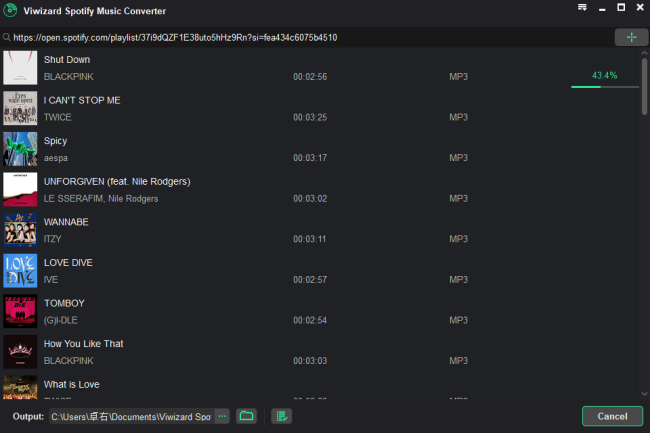 Now you can click the 'Convert' button and ViWizard will start to remove DRM from Spotify tracks and convert the audios to MP3 format. Wait for a while until the conversion is done. Then click on the 'history' icon to find the MP3 DRM-free Spotify songs on your local computer.
Part 3. How to Set a Spotify Song a Ringtone on Phone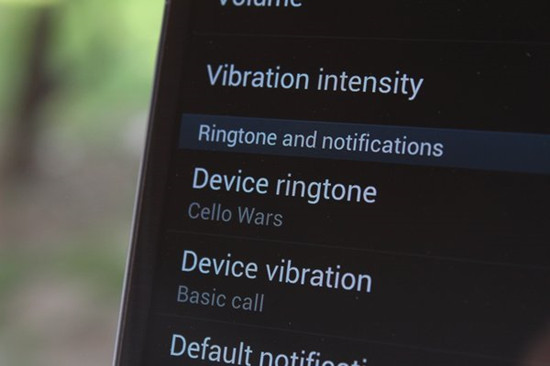 Once the conversion completes, you have the direct access to the audio files in supported formats for ringtone. In ViWizard, use the file icon at the bottom or converted menu to browse to the .mp3, .m4a, .wav, or .aac.
To set these audio files as ringtones on iPhone and Android phone, pick up the device to see how.
3.1 Set a Spotify Song a Ringtone on Android
1. Transfer the converted .mp3, .m4a or .wav files to Andorid phone via a USB cable. Here we recommend the .mp3 file because it is simple to be detected on the phone.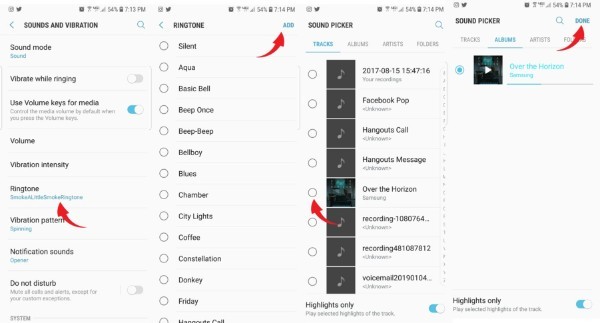 2. On Android, open Settings > Sound & Vibration > Phone ringtone where all the default ringtones are listed.
3. Tap the ADD button to the top right corner, then browse to all the local music files in supported ringtone formats.
4. To locate the special song for ringtone, use Search tool to find it. After that, check the song > Done.
Some efforts are needed to create iPhone ringtone with the converted songs using iTunes. You also need a video editor such as AceMovi Video Editor or Inshot to cut the audio clip less than 40 seconds. Here we recommend the .mp3 file because it is simple to be detected on the phone.
1. Upload the edited .mp3 files to iTunes via drag-and-drop.
2. In iTunes, highlight to choose the song > File > Convert > Create AAC Version.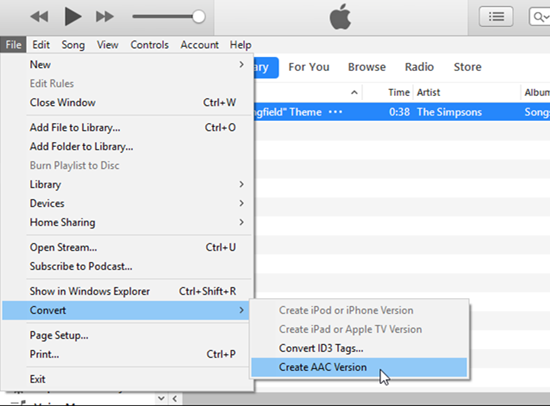 3. After that, right-click the created AAC version of that song > Copy, then paste it to the computer and rename its extension name as .m4r then let iTunes recognize it.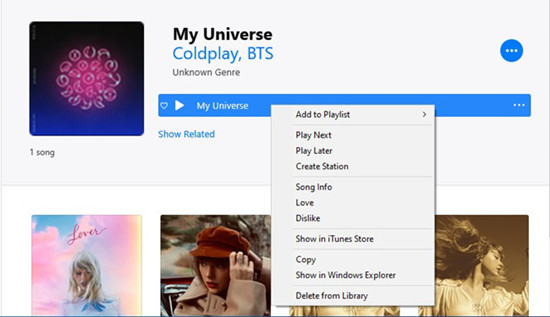 4. Continue to connect the iPhone device to the computer.
5. When prompted, click the device icon next to the Apple Music contents menu in iTunes.
6. Go to the On My Device section > Tones, the drag the file with an extension. m4r from the computer to Tones section. It'll be synced to your iPhone.
7. On iPhone, go to Settings > Sound & Haptics > Ringtone. Then set the specific song as ringtone on iPhone.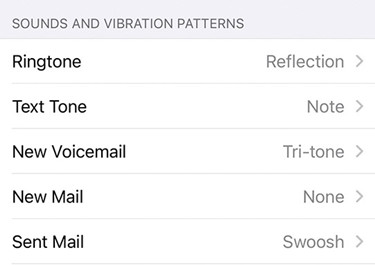 Conclusion
To make Spotify music as ringtone on your Android phone or iPhone, the key is to use ViWizard Spotify Music Converter to convert Spotify songs to audio file for ringtone in supported formats. Then you can easily move to your phone and set as ringtone. Apart from this, you can also use this software to download all tracks from Spotify to your computer and thus keep them forever, no matter you're a free or premium Spotify user. Amazing? Isn't it? So, why not give it a try!