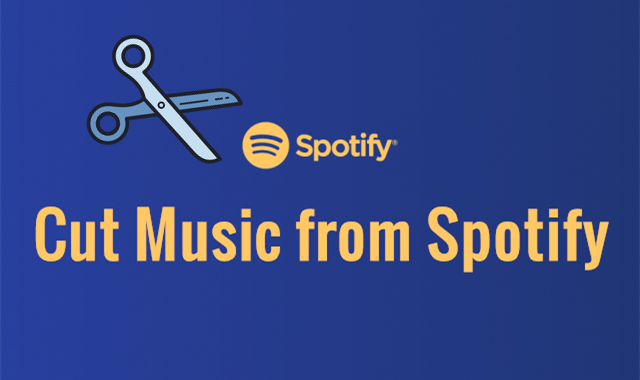 "The song D'you Know What I Mean from Oasis has around 30 seconds of weird "digital" sound before it actually starts the music. It really breaks my immersion while listening to songs, I know Spotify uses the original song but if we had the option to cut the song from where I want it to start would be amazing." -- Nogueira from Reddit
Similar questions from this are asked from time to time by Spotify users. It does occur that some parts of the streaming song may annoy listeners with irritating noise or sound. But most of the parts of the song are rejoicing and satisfying. That's when the listeners get stuck in the dilemma of whether to save the song to library or not. Some of them resort to the internet for solutions, and in most of the cases, it turns out to be impossible to cut Spotify songs. However, here we're going to tell you why you're not allowed to trims songs on Spotify and how to cut music from Spotify on your computer or phone.
Part 1. Can Your Trim Songs on Spotify Music?
In this section, we will tell you why you are not allowed to cut Spotify songs and how to get prepared before the cutting process.
Why Can't We Cut Songs on Spotify?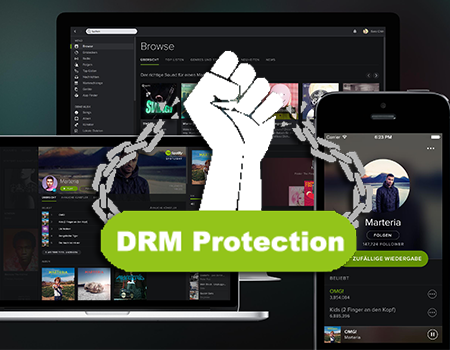 If you want to cut music from Spotify, what are some factors you should consider? DRM protection is often something that people will bring up when it comes to cutting Spotify songs. After all, it's often the most significant time-sink when you cut music from Spotify on your device.
According to Spotify, all users can stream its music online. Premium users can download Spotify songs and play them offline within the Spotify music player. However, any type of users can't apply Spotify song to any other usages. That being said, we can't either cut, re-edit them or even play them elsewhere due to DRM protection.
Part 2. Best Solutions to Cut Spotify Music Songs
How to Trim a Song on Spotify
As aforementioned, we are not able to directly cut music from Spotify. So, before we get into the topic of how to cut Spotify songs, we have to make sure that the audio files downloaded from Spotify are unprotected. To do so, we have to rely on something like Spotify DRM removal tool. Here we do recommend ViWizard Spotify Music Converter.
ViWizard Spotify Music Converter is specially designed to decode protected Spotify music into up to 6 different formats like MP3, AAC, M4A, M4B, WAV and FLAC. Armed with a virtual "turbo" engine, the conversion speed of ViWizard software can be accelerated up to 5× faster. With this tool, you can download Spotify songs in unprecedented high speed and finish cutting process right after conversion.

Key Features of ViWizard Spotify Music Converter
Convert and download Spotify songs to MP3 and otherformats
Download any Spotify contents without premium subscription
Support any kinds of customizations like cutting and re-editing
Save Spotify with the original audio quality and ID3 tags
That said, ViWizard Spotify Music Converter can enable you to download and convert Spotify music to unprotected music files. Now just perform the below steps to download music from Spotify by using ViWizard Spotify Music Converter.
1

Launch ViWizard and Import Spotify Songs for Trimming

Open ViWizard Spotify Music Converter and you'll find that the Spotify app will be opened automatically. Then you can drag and drop songs you want to cut from Spotify into ViWizard's interface, and the songs will be automatically imported. Or you can copy the music link and paste it into the search bar on the converter.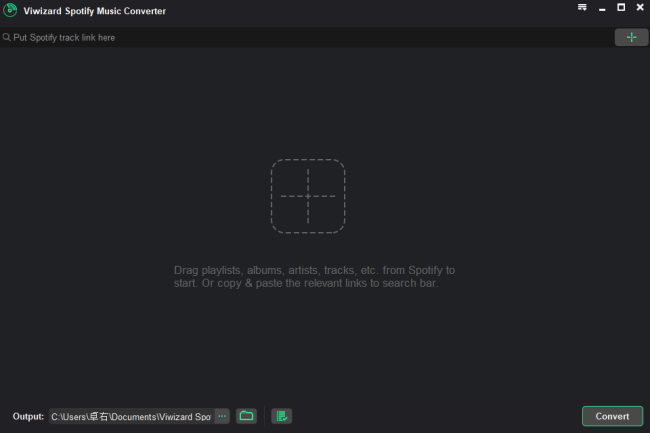 2

Choose the Output Format and Customization Options

Turn to the menu bar and select the Preferences option then navigate to Convert. There are six types of output formats available including MP3, FLAC, WAV, AAC, M4A, and M4B. There are other options of output channel, sample rate, and bit rate. You can set the output format and adjust the output audio parameters according to your demands.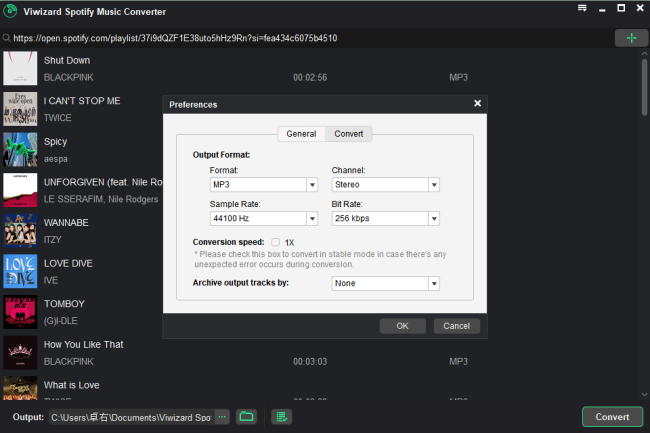 3

Start to Download and Convert Spotify Music to MP3

Click on the Convert button at the bottom right of the converter, and ViWizard Spotify Music Converter will start processing. With all the songs being converted, click the Converted icon to open the history window. Then you can find where the converted Spotify music files are located and stored on your computer.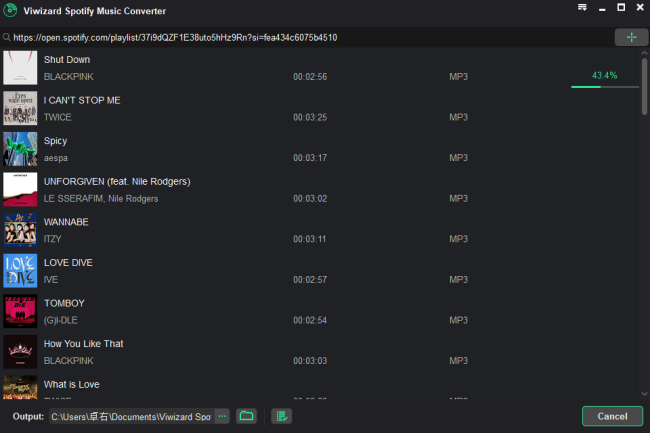 Part 3. Best Software to Cut Spotify Music Songs on Windows/Mac
Best for macOS, Winodws, Linux: Audaity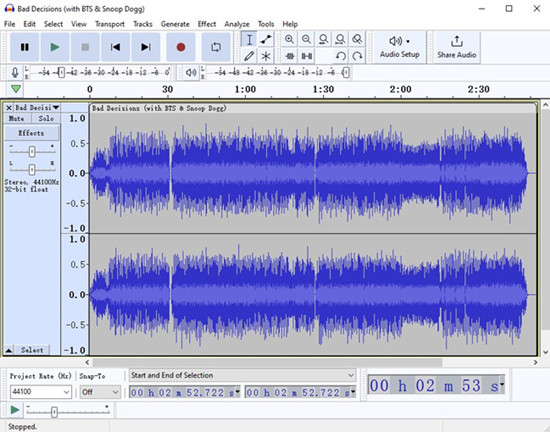 Audacity is an easy-to-use, multi-track audio editor and recorder for Windows, macOS, GNU/Linux and other operating systems for free. You can download Audacity to cut the desired Spotify music tracks. Please ensure the Spotify music tracks stored on your computer are in MP3, WAV, AIFF and more.
How to cut Spotify Music tracks on Audacity:
1. Launch the Audacity program on your computer.
2. From the top menu, choose File > Import > Audio.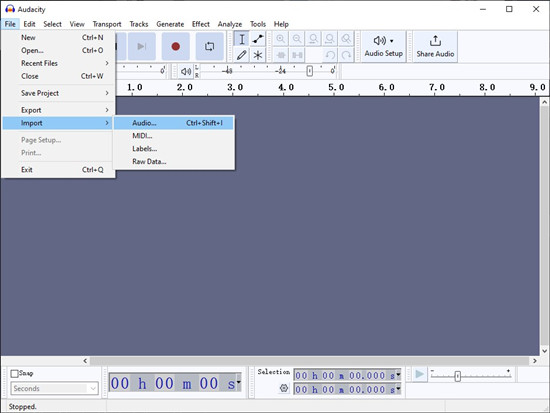 3. Your file will look like a waveform. You can now cut that music track with the Audacity Selection tool.
4. Click on the Selection tool and select the audio for Selection tool to use. Press the Delete on your keyboard to delete the selected portion.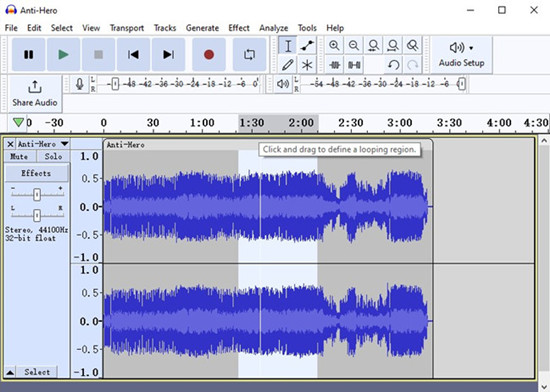 5. Of you can you can select the audio for Split Cut, Split Delete, Trim Auto and more to use. Choose Edit > Remove Special.
Remove Special:
Items in the Remove Special cascading Edit menu remove audio or labels (or audio with labels if both are selected) by Split Cut and Split Delete. These removal methods do not affect the audio or labels to right of the selection. You can also use Silence Audio to silence or Trim Audio to trim audio only, not affecting labels.
Your options are as follows:
1. Split Cut
Same as Edit > Cut, but one of the audio data or labels to right of the selection are shifted. A gap is thus left behind in the audio track which splits the existing audio clip into two clips that can be moved independently using the Clip-handle drag-bars.
Split Cut with audio selected: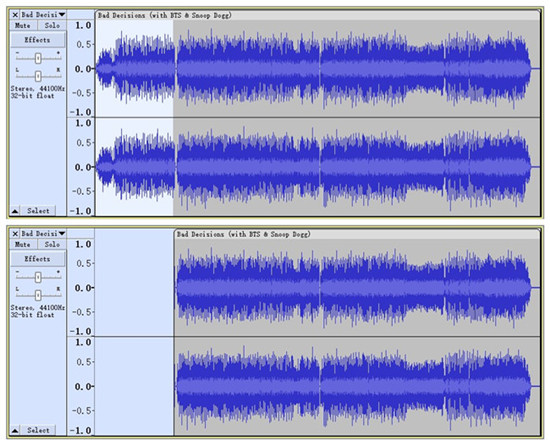 2. Split Delete
Same as Edit > Split Cut but the audio and/or labels are not put on the clipboard.
3. Trim Audio
Remove all audio from the current clip except the selected part, creating its own clip from the remaining audio. If there are other separate clips in the same track these are not removed or shifted.
Trim Audio with audio selected: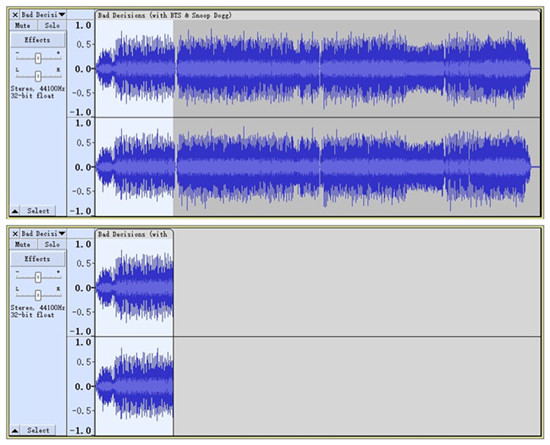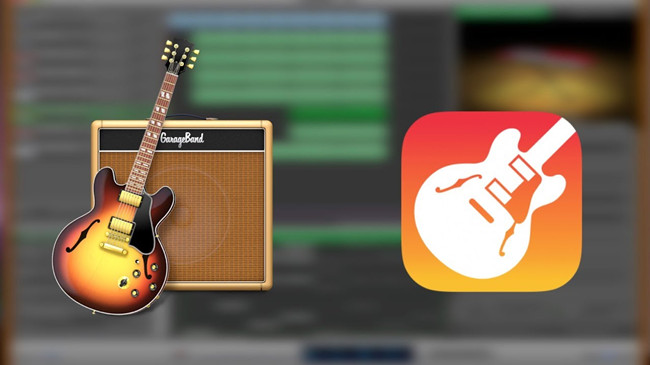 GarageBand turns your iPad and iPhone into a collection of Touch instruments and a fully featured recording studio - so you can create music pieces anywhere you go. You will have the ability to record audio, create sample pieces, and even learn the basics of multiple musical instruments. You can cut or copy an audio region or region segment in the Audio Editor and paste the copy at a different time position.
How to cut Spotify Music tracks on GarageBand:
1. From your computer that store your files locally, transfer the desired Spotify Music files to your iOS device.
2. From the Home screen of your iPhone or iPad, open the GarageBand app.
3. Tap the Tracks button to open Tracks view, tap the Loop Browser button in the control bar, then tap Files.
4. Tap "Browse items from the Files app", the locate and tap an audio to import it.
5. In GarageBand Music, you can now start to remix the added audio.
Best for Android: Audiolab
AudioLab is the most advanced, modern, fast audio editor, ringtone maker which has all features you would ever want. Features like Audio Trimming (cut/ crop/ copy/ paste/ add silence/ fade/ undo/ redo), Audio Mixing (Mix Four Audio, Change Speed & Pitch, have all DJ effect options and Filters), detailed Tag Editing, Audio Merging, Audio Recorder, Audio Converter, Music player, Voice Editor and many more features… with Instant Preview to monitor every step of your modification make AudioLab different from other.
How to cut Spotify Music tracks on CapCut:
1. Go to CapCut.
2. Tap New project.
3. Upload the video to use. You'll see the audio option in the menu bar.
4. Tap Audio > Sounds. You'll find the option to upload music.
5. Press the add icon to add the desired music track. You can now cut it with ease.
Conclusion
Although you're not allowed to directly cut music from Spotify, ViWizard Spotify Music Converter can help you download Spotify music then you can cut Spotify music on your computer or phone with ease. If you don't find a possible way to cut Spotify music, just try using ViWizard Spotify Music Converter, and you'll find it out.