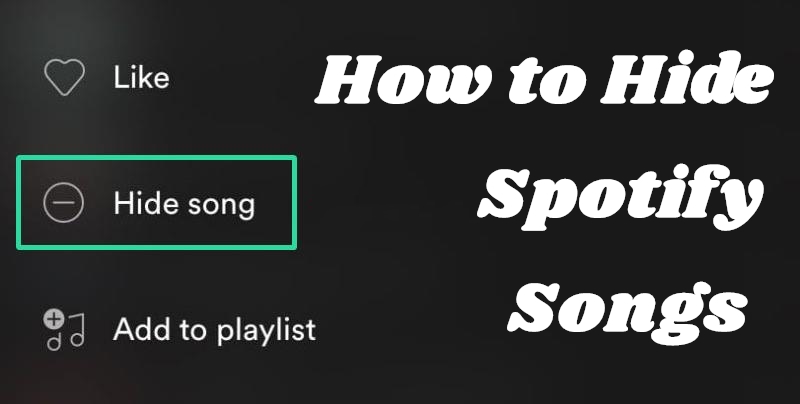 It's easy to find your favorite songs from daily recommendations on Spotify. You can also find lots of popular playlists that are already set according to different genres or moods. However, not all track in the playlist meet your taste. So, you want to avoid listening to tunes you can't stand while playing the whole playlist.
Spotify's latest feature offers a new way to avoid tunes you can't stand. Now you could only enjoy those tunes you prefer in the playlist while choosing to play the whole playlist, thanks to the ability to hide Spotify song. Whether you want to hide a song on Spotify or unblock Spotify songs, you could find how to get it done in this post.
Part 1. How to Block Songs on Spotify
For all Premium subscribers, Spotify's latest feature proves such a boon. The feature lets all Premium users to hide songs that they don't want to hear within a playlist, so that Spotify will skip the tracks you hide when you play the whole playlist. With this feature, you don't need to manually skip the songs you dislike in your queue each time you start a playlist. So, you are able to follow the below steps to hide Spotify song on your iOS or Android device.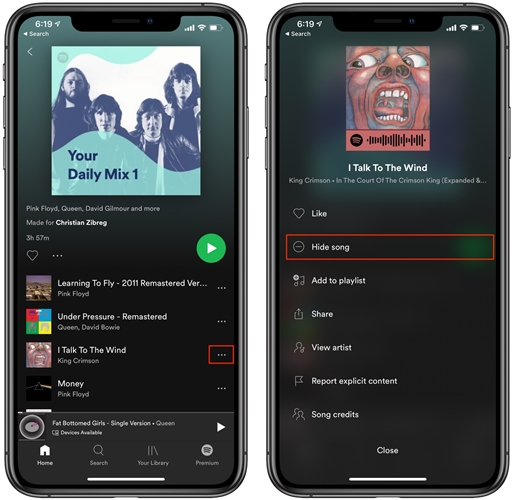 1. Launch Spotify on your Android or iOS device.
2. Select a playlist or album and find songs you want to hide.
3. Tap the three-dot menu next to each song you wish to block.
4. Choose Hide Song then your selected songs are greyed-out.
Part 2. How to Recover Hidden Songs on Spotify
When you choose to hide a song on Spotify, Spotify will automatically skip the hidden song when listening through the playlist. And there also exist a chance for you to recover Spotify songs that you previously hidden. To recover hidden songs on Spotify, you can do it on other platforms including Spotify for desktop. Follow along with your step-by-step tutorial to unhide them if you change your mind.
2.1 How to unhide songs on Spotify for mobile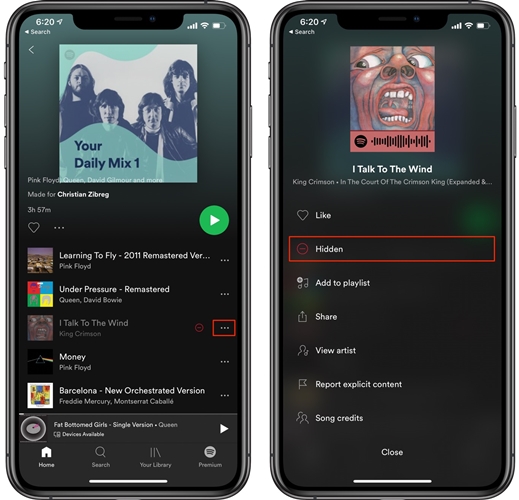 1. Launch Spotify on your Android or iOS device.
2. Tap the Home tab and press the Settings icon then scroll down to find Playback.
3. Under Playback, switch Show unplayable songs on or switch Hide unplayable songs off.
4. Go back to the playlist or album containing hidden songs and tap the three-dot menu next to the song you'd like to unhide.
5. Choose the Unhidden option from the pop-up menu and the song instantly reappears.
2.2 How to unhide songs on Spotify for desktop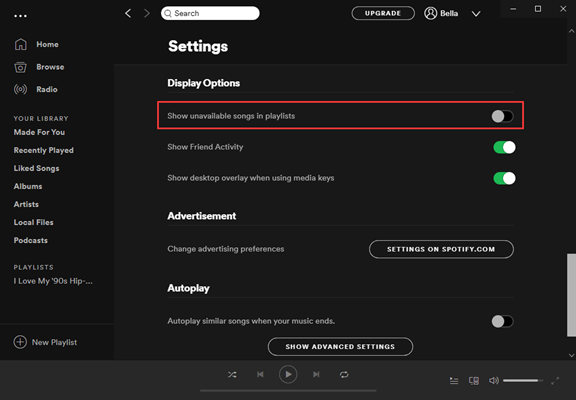 1. Fire up Spotify on your computer and go to click the Menu bar.
2. Select the Settings option and scroll down to find Display Options.
3. Under Display Options, switch Show unavailable songs in playlists on.
4. Go back to the playlist and tap Hidden again then your song is no longer hidden.
Part 3. How to Download Spotify Music to MP3
The ability to hide Spotify songs was rolled out to those users who want to listen to their preferred songs without manually pluck the songs out of the queue. But the feature requires a Spotify Premium subscription. For those free subscribers, there is an alternative way to only keep hear songs you like.
Here you would need the help of ViWizard Spotify Music Converter. It is an easy-to-use yet professional music converter for Spotify, enabling you to download and convert songs from Spotify. With it, you can download Spotify music for listening anywhere and skip Spotify music as many as you want even though you use a free version of Spotify.

ViWizard Spotify Music Converter Key Features
Download songs or albums from Spotify without Spotify download limit
Save Spotify songs for offline listening even without a premium account
Convert Spotify music to several widely-used formats like MP3 and AAC
Support to play Spotify music tracks on multiple devices without limits
1

Select a Spotify playlist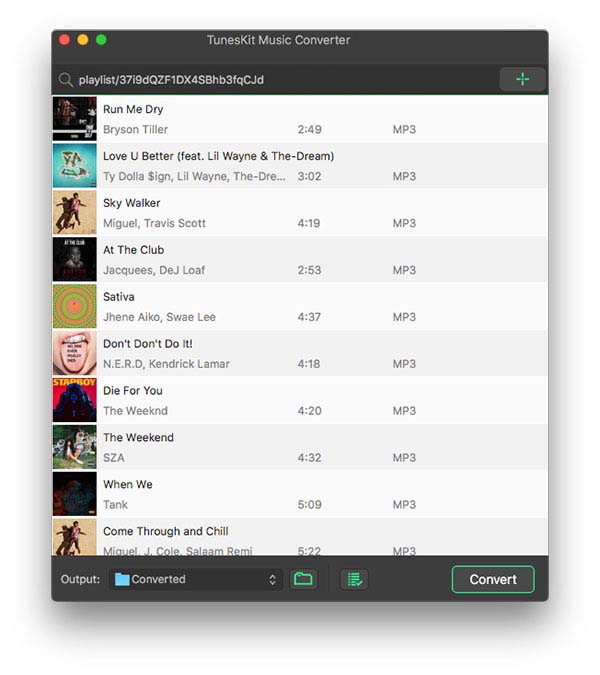 Run ViWizard Spotify Music Converter on your computer, then you will find that Spotify automatically loads. Just go to your library on Spotify and select a playlist you want to download. For loading them into the download list, you can choose to drag and drop them to the app interface. Or copy and paste the URI into the search box for adding them.
2

Customize the output settings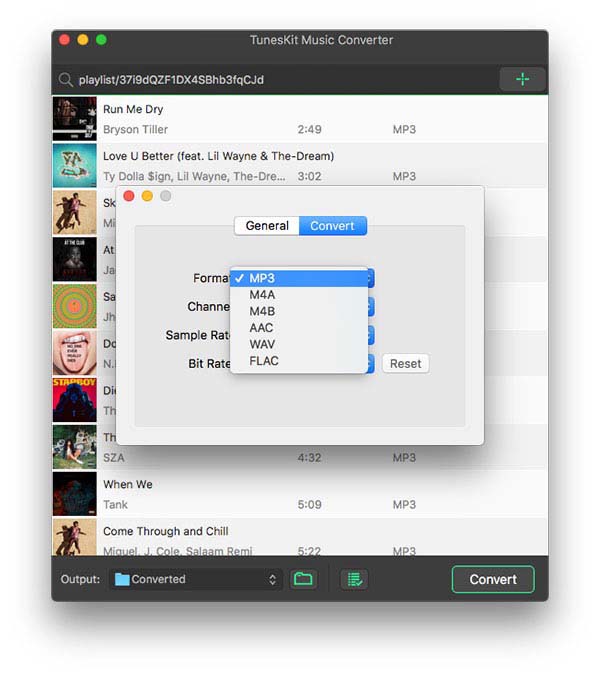 After adding the target playlist to the main home, you need to set the output audio format and adjust the audio parameters. There are six universal audio formats, including MP3, AAC, FLAC, WAV, M4A, and M4B, for you to choose from. For retaining the lossless quality, you could adjust the bit rate, sample rate, and channel.
3

Download Spotify playlist to MP3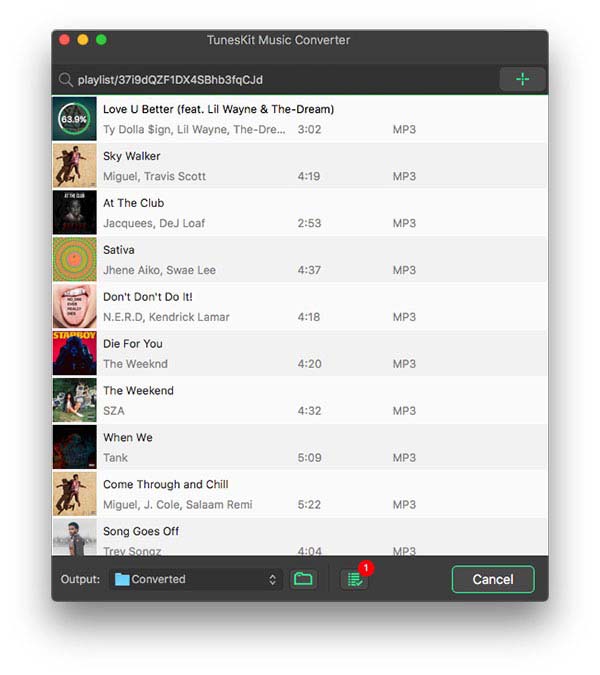 Go back to the main home and go to download Spotify music by clicking the Convert button at the bottom right corner of the program. Later ViWizard Spotify Music Converter will start to save your required tracks to your computer. Once finishing the download, click the Converted icon and go to browse the downloaded songs in the history list.
Bottomline
Follow along with the above steps, and you'd know how to hide Spotify songs and unhide then if you change your mind. However, if you are using a free version of Spotify, you can try to use ViWizard Spotify Music Converter. With it, you can download songs from Spotify in order to be able to listen to your favorite songs.