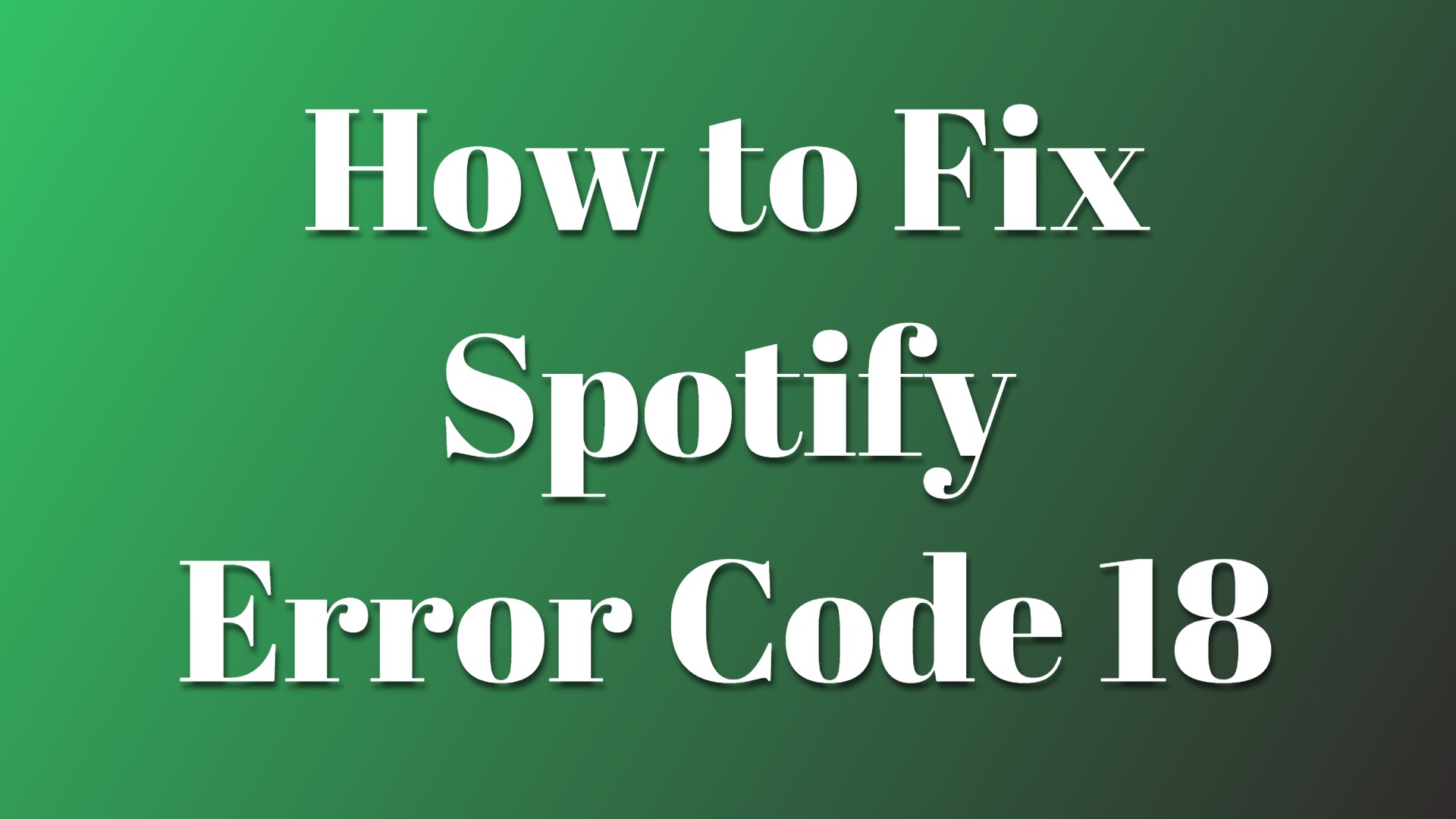 Hello, I've been having this Spotify error recently and it is so annoying. I tried to reinstall Spotify from my computer because it was having a problem, however, when I try to reinstall it says: "The installer is unable to install Spotify because the files to be written are in use by another process."
There're times when you run into some Spotify problems and can't fix them, you'll need to reinstall the app to see if it helps solve the issues. But some Spotify users report that they've been suffering from the error code 18 issue and can't install the Spotify app on their computers. So what does Spotify error code 18 exactly mean? It refers to the issue when you try to reinstall the Spotify app, the system detects there's another Spotify task running in the background and the installer can't process to rewrite the app without it closing.
In the next parts, we're going to fix Spotify error code 18 issue with several possible solutions and a bonus tip to help you avoid any Spotify issue in the future.
Solutions to Spotify Error Code 18 Issue
In this part, I'm going to show you some of the best solutions that can help you fix Spotify error code 18
1. End Spotify Task
One of the reasons that cause error code 18 is the Spotify client is still running on your computer when you try to reinstall it. The easiest way is to kill all the clients related to Spotify in Windows Task Manager.
Step 1: Open Task Manager on your computer, you can find it by right-clicking on the bottom taskbar. Then go to the Processes tab.
Step 2: Scroll down to check all the Spotify related tasks. Right-click on them, then click End Task.
Step 3: Close the task manager and run the Spotify installer.
2. Clear Spotify App Data
Deleting the app data of Spotify sometimes can fix the error code 18 issue. Here's how to delete app data on your computer.
Step 1: Press Windows+R to open the RUN dialog box on your computer.
Step 2: On the Open bar, type in %appdata% and then click OK.
Step 3: Find the Spotify folder and delete it.
Step 4: Run the Spotify installer.
3. Clean Up Temporary Files
You can use the System Cleanup on your computer to delete the temporary files that are left by the uninstalled app. Deleting Spotify leftover might help fix the error code 18 problem.
Step 1. Go to the Settings, you can find it on Start. Then click on System.
Step 2: Under the System, click on Storage. Then click Temporary Files.
Step 3: Your computer will start scanning temporary files. When it's finished, tick the files you want to delete them click Remove files.
Step 4: Run the Spotify installer.
4. Close the Steam Client
Spotify and Steam both apply the same method to prevent hackers from their platforms. When you have your Steam open, the Spotify installer might mistake the Steam client as Spotify, and that's where the error comes from. To make sure the Steam client is close:
1. Go to the notification area and check if there's the Steam icon. If there is, close it.
2. Open the task manager and end all the tasks related to Steam.
3. Run the Spotify installer.
Top Tip to Avoid Spotify Installer Error Code 18
The methods above can be useful to solve the Spotify error code 18, but there'll always be other problems coming up in the future and you'll have to resort to other solutions to fix them. Is there a way to avoid Spotify issues and get an uninterrupted listening experience while tuning in to Spotify?
Yes, with ViWizard Spotify Music Converter, you can directly download whatever content from Spotify and then play with any media player on your computer. All the songs can be accessed without the Spotify app, so that you won't come across Spotify issues anymore.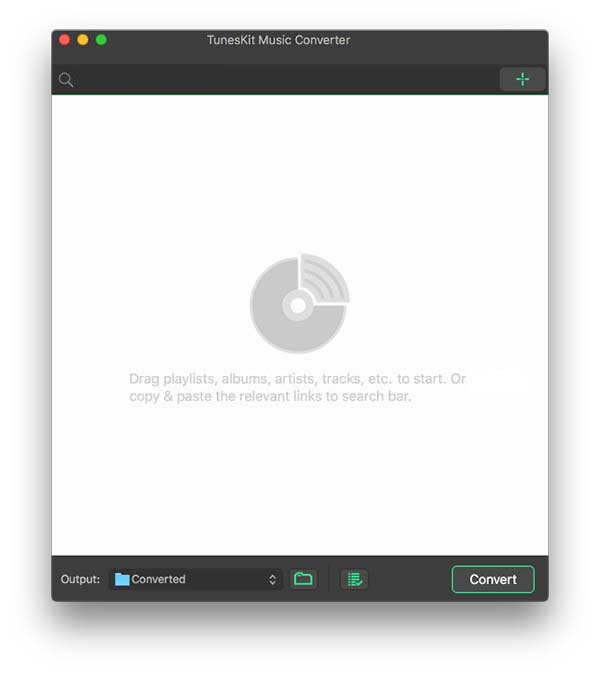 ViWizard Spotify Music Converter is designed to convert Spotify audio files into 6 different formats such as MP3, AAC, M4A, M4B, WAV and FLAC. Almost 100% of the original song quality will be kept after converting process. With 5X faster speed, it only takes few seconds to download each song from Spotify.

ViWizard Spotify Music Converter Key Features
Convert and download Spotify songs to MP3 and other formats
Download any Spotify contents at 5X faster speed
Play Spotify songs offline without Premium
Fix Spotify error code 18 forever
Save Spotify with the original audio quality and ID3 tags
1

Launch ViWizard and Import Songs from Spotify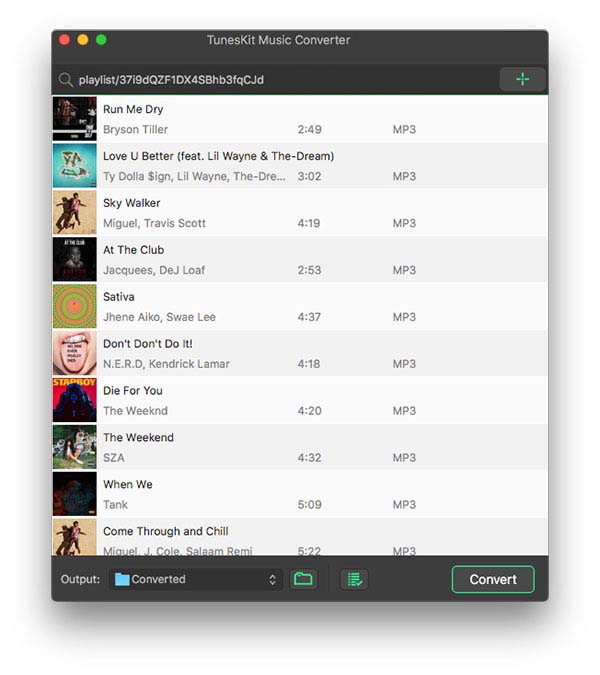 Open ViWizard software and Spotify will be launched simultaneously. Then drag and drop tracks from Spotify into the ViWizard interface.
2

Set Up Output Parameters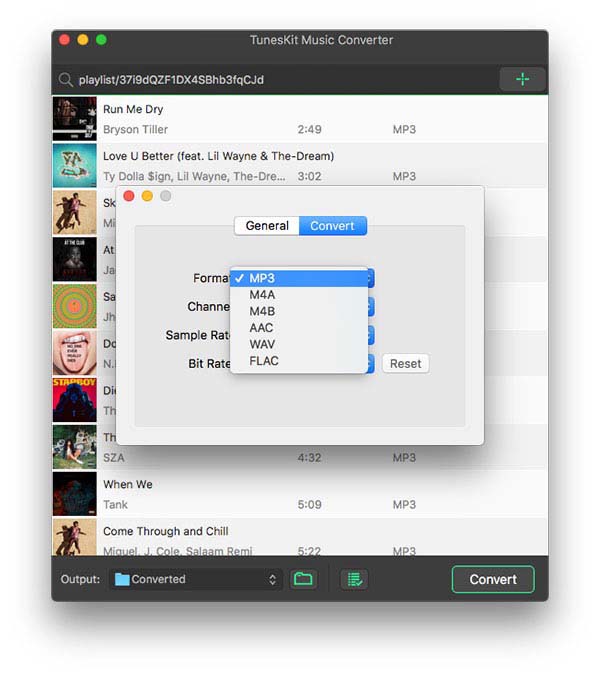 After adding music tracks from Spotify to ViWizard, you can choose the output audio format. There're six options including MP3, M4A, M4B, AAC, WAV and FLAC. And then you can adjust the audio quality by selecting the output channel, bit rate, and sample rate.
3

Start the Conversion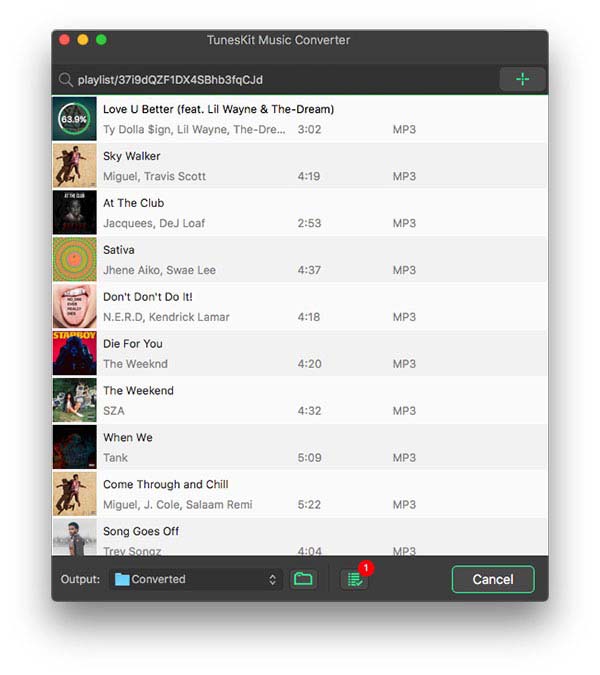 Once all the setting is finished, click the "Convert" button to start loading Spotify music tracks. After the conversion, all the files will be saved to your specified folder. You could browse all the converted songs by clicking "Converted" and navigate to the output folder.
3

Play Spotify on Your Computer without Any Issue

Now you can play the downloaded Spotify songs on your computer without the app, and thus you won't confront Spotify error code 18 issue anymore. You can now listen to the songs and do anything else on your computer without hassle from Spotify.

More Spotify Tips & Tricks