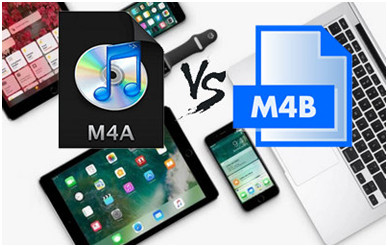 M4A and M4B are two audio formats that are very common to Apple users. Both of them are Audio-only MPEG-4 (MP4) files that contain audio in AAC lossy compression format. However, there still exist some differences between them. Here we will talk about the differences between M4A and M4B. And we are going to walk you through on how to achieve the conversion of Spotify to M4A or M4B.
Part 1. How to Define the Audio Format of M4A and M4B
What Is M4A File?
M4A file is a file extension for an audio file encoded with Advanced Audio Coding (AAC) in order to reduce the size of the file, while some M4A files may instead use the Apple Lossless Audio Codec (ALAC). M4A was generally intended as the successor to MP3, which had not been originally designed for audio only but was layer III in an MPEG 1 or 2 video files. M4A stands for MPEG 4 Audio. They're most often found in iTunes Store as the format of songs that are DRM-free. Besides, as the MPEG-4 format is used for both M4A and MP4 files, any video player that plays MP4 should also play the M4A, including iTunes, QuickTime, Windows Media Player, VLC and many more.
What Is M4B File?
M4B is an MPEG-4 Audio Book file that supports metadata for chapters andbookmarking, allowing an MP3 player to return exactly to the last listening point. It most commonly uses AAC (Advanced Audio Codec) and popular for audiobooks and podcasts in iTunes. The other difference is that M4B audiobooks are always protected with Apple's FairPlay DRM, due to which you can only listen to those DRM-ed M4B files on authorized iPods, iPhone, iPad and computers.
Part 2. What Are Differences between M4A and M4B
After reviewing the definition of M4A and M4B, we will compare the two audio formats from four aspects like encoding method, usage, copy protection, and compatible device. Then you will have a clear understanding of the differences between M4A and M4B.
1. Encoding Method
Audio file with .m4a extension is encoded with Advanced Audio Coding or AAC, or Apple Lossless Audio Codec, while the one with .m4b format is only encoded with AAC encoding. So, there's slight difference between M4A and M4B regarding audio quality.
2. Usage
Both M4A and M4B formatsintroduced by Apple are used mostly for distributing audio files in the iTunes store. The M4A file type is usually used for distributing music through the iTunes store, while the M4B format is mainly used for audiobooks sold in iTunes.
3. Copy Protection
M4A and M4B files are protected by Apple's copy-protection with different types of encryption technologies.Copy-protected M4A files in iTunes have a .M4P extension which can only be played with iTunes and QuickTime player. However, DRM-protected M4B files from the iTunes store with the same Apple's FairPlay DRMare allowed to playback on selected devices only.
4. Compatible Device
M4A is compatible with almost hardware and mobile devices, while M4B can be only available on iTunes or Apple devices such as iPhone, iPad, iPod Touch, and Apple Watch.
| | | |
| --- | --- | --- |
| | M4A | M4B |
| Encoding | AAC or ALAC | AAC |
| Usage | DRM-free iTunes songs | iTunes audiobooks and podcasts |
| Copy Protection | No | Yes |
| Compatibility | Available for almost media players | iTunes, iPhone, iPad, iPod Touch |
Part 3. How to Save Spotify Music to M4A / M4B
As we all know, the two audio formats are compatible with Apple devices. If you are eager to listen to Spotify music on Apple devices without Spotify, the best method is to extract music from Spotify to M4A or M4B. Then you could start the playback of Spotify music on Apple Watch, iPod Touch or other Apple devices even without network connection.
ViWizard Spotify Music Converter is a professional and popular audio converter and downloader for all Spotify users. It cam empower you to download and convert all Spotify music songs, playlists, albums, and artists to M4A, M4B and other plain audio formats losslessly which offers you a great experience to enjoy Spotify music on any Apple devices offline.

Key Features of ViWizard Spotify Music Converter
Serve as Spotify to M4A converter or Spotify to M4B converter
Download tracks, albums, playlists, and artists from Spotify free
Remove DRM protection and advertisements from Spotify music
Work at 5× faster and save Spotify with the original audio quality
With the help of ViWizard, it is easy to convert Spotify to M4A or convert Spotify to M4B. Just follow the below steps:
Step 1. Add Spotify Music to ViWizard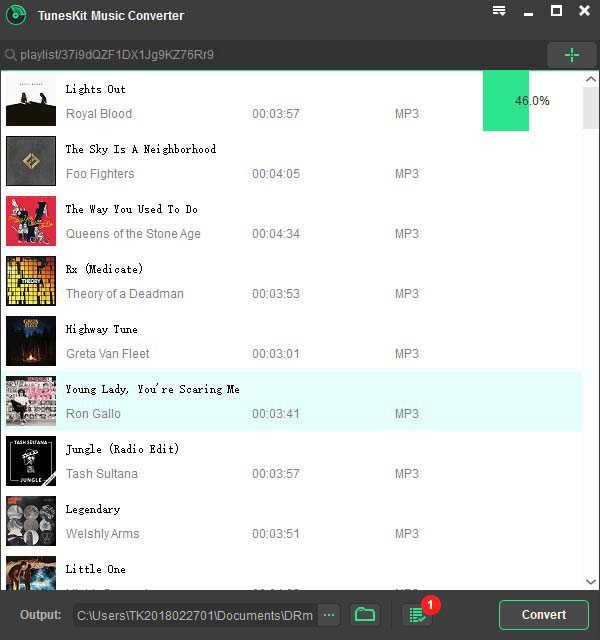 Launch ViWizard on your computer and wait for the automatic opening of Spotify. Go to your library on Spotify and add your required Spotify music to ViWizard by drag-and-drop.
Step 2. Configure the audio parameters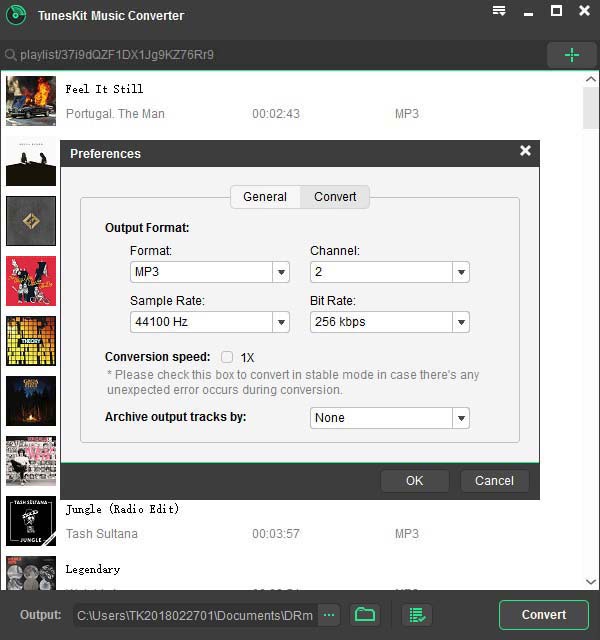 Then you can click on Menu > Preference to change the output audio format. From several audio formats available, you could set the output audio format as M4A or M4B. In addition, you could adjust the bit rate, channel, and sample rate.
Step 3. Convert Spotify to M4A / M4B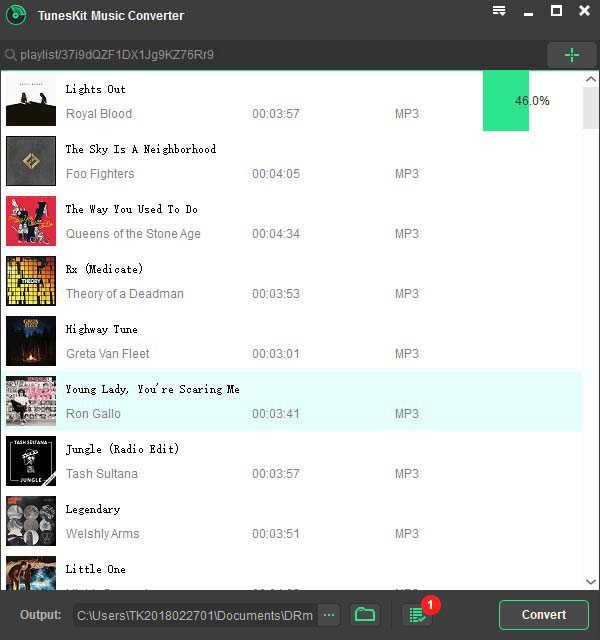 Now, you could click on Convert button to start the conversion of music from Spotify to M4A or M4B.Then ViWizard will save music tracks you want from Spotify to your computer in the format of M4A or M4B.