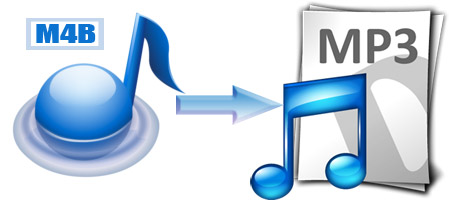 Audiobooks have become so popular nowadays because they are superb for learning and listening as well. At the very time, audio files come in different types and sizes. But why would Apple audiobooks adopt the M4B version when everybody seems to be comfortable with MP3?
Well, in this article, we'll explain the key differences between M4B and MP3 that anyone should know about. By the time you've finished reading this article, you will know exactly what to go for.
What's MP3?
Before we handle the difference between M4B and MP3, let's quickly define the term. MP3 is a short form for MPEG-1 Audio Layer. It is one of the commonly distributed audio files used nowadays to store a song or the whole CD; it requires minimal hard drive space. MP3 was developed by Moving Pictures Expert Group (MPEG). It's an audio format that uses a compression algorithm that downsizes the entire file size—also called 'lossy compression' because it selectively removes chunks of data that can hardly be heard by the human ear without them noticing.
What is M4B?
The M4B is a file extension commonly used by audiobooks downloaded from the Apple iTunes Store, encoded with the Advanced Audio Codec. M4B is not supported by several media players, especially Apple's FairPlay DRM protected audiobooks files. For Windows, it's playable on the Microsoft Windows Media Player, iTunes, Microsoft Zune, and other media players. As for Mac, you can use QuickTime Player, 5K Player, iTunes, and other M4B players to play M4B audiobooks.
M4B vs. MP3: what are the pros and cons of each?
Pros and cons of M4B
Pros
The greatest advantage of the M4B file is that it carries more information, including hyperlinks, images, and chapter markers. Meaning you can skip to another chapter to continue reading.
With M4B files, you can bookmark a recording at any point so that you will not have to listen to the audiobook from the start next time.
M4B offers sound quality.
Cons
The main disadvantage of M4B files is Apple's FairPlay DRM copyright protection system, limiting access to only computers and iOS devices that have been authorized through iTunes.
Pros and Cons of MP3
Pros
MP3 files are universally supported by hardware media players and devices because there's no DRM protection.
Its smaller file size means a disk or device can house hundreds to thousands of songs compared to uncompressed digital audio file formats.
You can easily share MP3 through the internet or USB.
Cons
MP3 files are not comparable to a CDDA when it comes to audio quality. The quality is dependent on the software and hardware used to compress raw digital audio.
Converting digital audio to multiple compressed formats can result in further quality degradation.
M4B vs MP3 difference: which one is better?
From the advantages mentioned above and disadvantages, it is evident that the M4B and MP3 share a lot in common. They are both tailored to download audio and not any other form of digital content. Both use the compressing mechanism to change the size of the music they're downloading. Irrespective of the common denominator M4B and MP3 share, they also have many differences that bring about their distinctive factor.
Two distinctive factors that primarily differentiate M4B from MP3 are:
Quality
Quality is a fundamental factor when it comes to music. Audios with poor sounds always rank as audios of poor quality. Well, M4B compared to MP3, it's apparent that M4B has better sound quality than MP3. M4B boasts of a larger bit rate, which translates to a relatively greater file size hence better sound quality. Ideally, the original sound of the song is maintained when downloading an audio track in the M4B file format. But that does not mean MP3 has poor sound quality. It has, though, when it comes to choosing between the two formats, M4B version is better by a vast range.
Compatibility
When it comes to compatibility between M4B vs MP3 difference, MP3 blends so much with other devices as opposed to M4B. The truth is M4B is not supported by some devices and does not accept sharing on different devices. Despite the introduction of M4B, MP3 has maintained its popularity because it's highly compatible. So if you want something compatible with multiple devices, then you should settle for MP3. But you can first confirm whether M4B is compatible with your device or not.
How to convert M4B to MP3?
From the above comparisons, it is evident that M4B limits your fun while listening to audiobooks because of the DRM protection. When almost all the devices accept MP3 thus allows you to listen to music without limitations. Why panic, ViWizard Audio Converter is here to help you out. Apart from being popular in today's market, the software is tailored for everybody, including newbies. It's able to convert your M4B to MP3 in a few minutes with easy operations of four steps below.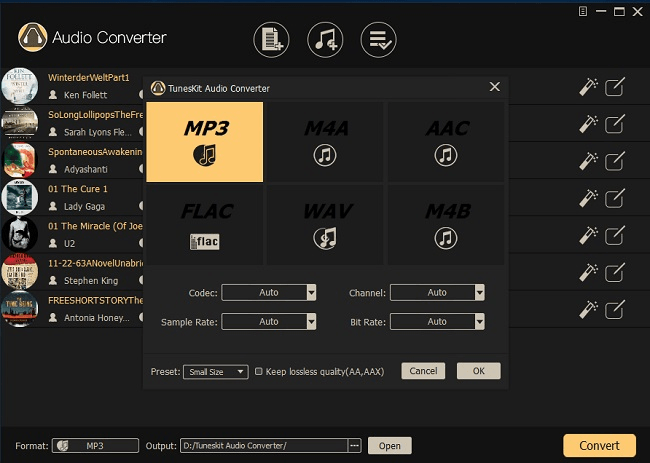 1

Launch ViWizard Audio Converter

Download the latest version of the ViWizard Audio Converter from the official website. Then launch it.
2

open the software and import the M4B music file to ViWizard.

After launching the software successfully, open it, and import the M4B audio file to ViWizard, clicking on the 'Add File' file icon positioned at the top of the menu bar.
3

Click the Format option button.

Tap on the 'Format' option to customize the output format to MP3. Select the 'Edit' option to edit your song.
4

Select Convert option

You're almost there! Check whether the above process is successful. Then, click on the 'Convert' icon to initiate the conversion of your music from M4B to MP3.

For more details, you can visit this guide: 3 Methods to Convert M4B to MP3
Conclusion
From the look of things, you can't rule out M4B or MP3 in terms of which one performs better. In short, it is difficult to determine the best format between the two. The choice will depend on your taste or preference. If you want quality sounds, choose M4B, but if you're concerned with compatibility, go for MP3. In summary, you have to understand your priorities to settle either for M4B or MP3 file version accordingly. With that, be rest assured of making the right choice to allow you to enjoy any music of your choice.