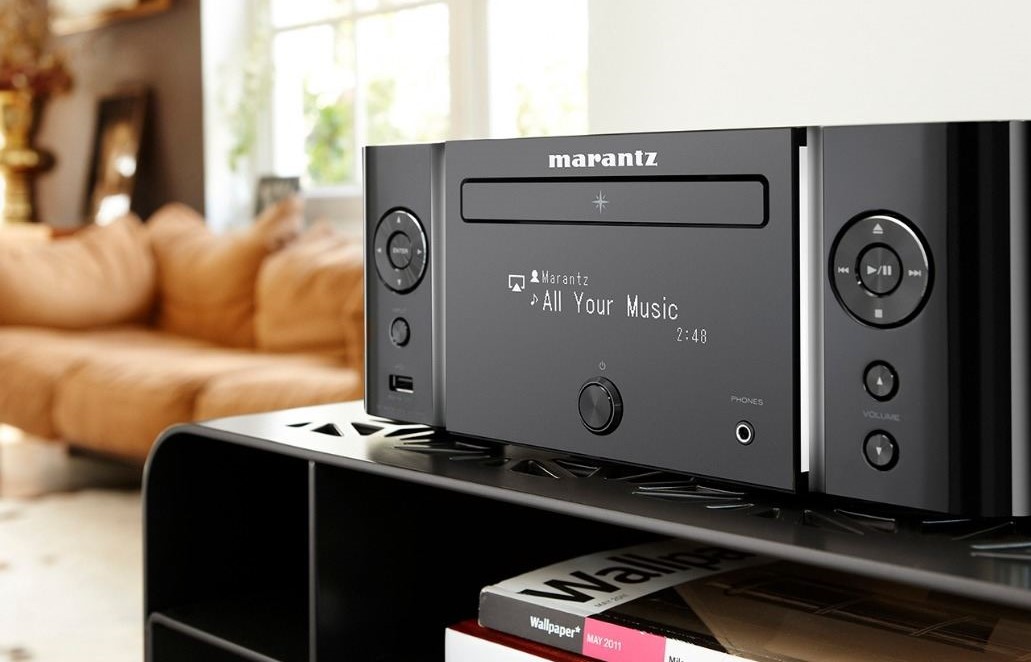 I did a HEOS upgrade in my AV amplifier today. After done, I cannot play music from my mobile phone by using Spotify Connect to the amplifier. Anyone encountered similar issue? I already reboot my amplifier and Spotify can play music when using airplay but not Spotify Connect.
Marantz is a receivers and amplifiers provider that has integrated its products with Spotify via Spotify Connect. Spotify Premium users can use the Connect feature to play songs on Marantz receivers. But some users are suffering from the connection issue when they try to connect Spotify to their receivers.
In the following parts, we're going to tell you how to properly connect Spotify to Marantz and troubleshoot connection issues.
How to Connect Spotify to Marantz
Before you connect Spotify to Marantz receiver, make sure you have downloaded the Spotify app onto your Android or iOS device. To play a Spotify track in this unit, you need to register Spotify Premium account.
1. Connect the Wi-Fi settings of the iOS or Android device in the same network as your receiver.
2. Launch the Spotify App.
3. Play a Spotify track.
4. Tap the Spotify Connect icon to select the unit.
5. Music on Spotify will then be played on your unit.

How to Fix Spotify Marantz Connect Not Working Issue
If the Spotify Connect is not working with your device, there're basically two scenarios you might encounter:
Unit Not Showing on Spotify Connect
Solution:
1. Ensure that all other networks (Internet radio, DLNA streaming) are well-functioning.
2. Ensure that the firmware of all components used (such as your product, router, smartphone, Spotify app) is up to date.
3. Check if the smart device with the Spotify app is on the same network as your product.
4. Ensure that you have a Spotify Premium account registered in the Spotify app.
5. If you use a wired connection, connect your product directly to the router via LAN cable.
6. Disconnect the power supply and the LAN connection of your product once. Switch the device on again and select ONLINE MUSIC. Once the connection is established, please check whether Network Standby or IP Control is switched to Always On.
7. Make sure that available Wi-Fi networks do not interrupt when using the same channel. If necessary, change the Wi-Fi channel of your router.
8. Add exceptions in any firewall or third party internet security software to avoid banning the Spotify Connect communication.
Device Shown in Spotify Connect List but Won't Play
Solutions:
1. Check the status of your network environment (router, unit, device where the Spotify app is running).
2. Reboot your router and modem.
3. Depending on the device you are currently using, you'll need to read the instruction manual to enter a new IP-address manually.
Use the following addresses as DNS server:
DNS Server: 8.8.8.8
Secondary DNS Server: 8.8.4.4
4. Make sure your Marantz has the latest firmware and the Spotify app is up to date.
5. If you have a dual-frequency wireless router (2.4/5), try putting both devices on the 2.4 as this has better range and reboot the router. You don't need the speed of 5Ghz wireless for Spotify.
Play Spotify on Marantz Offline without Premium
Normally, you'll need to subscribe to Premium to play Spotify through Marantz receivers. And the Marantz Spotify Connect quality can vary. The song may be playing at 320 kbps, but when the connection is weak, Spotify will automatically turn down the quality. Is there a way to play Spotify on Marantz at the highest quality offline?
Yes, with ViWizard Spotify Music Converter, you can directly download all your Spotify songs to your computer without Premium. Then you can play these songs on your Marantz receiver offline at 320 kbps.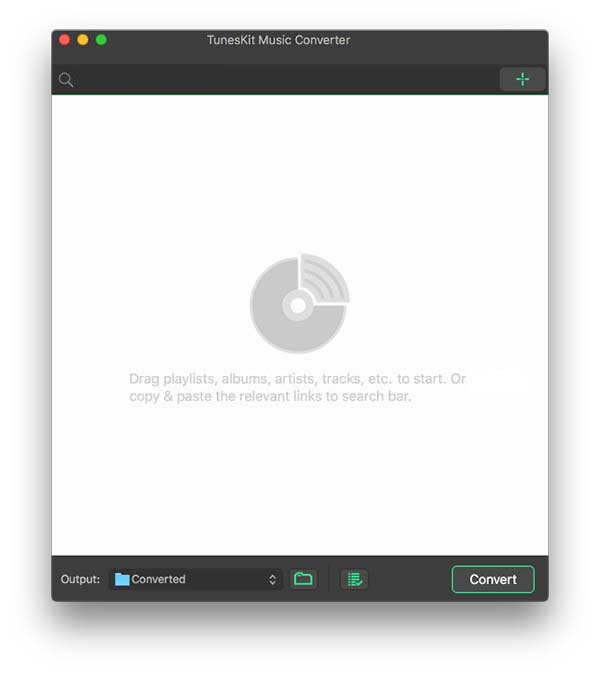 ViWizard Spotify Music Converter is designed to convert Spotify audio files into 6 different formats such as MP3, AAC, M4A, M4B, WAV and FLAC. Almost 100% of the original song quality will be kept after converting process. With 5X faster speed, it only takes few seconds to download each song from Spotify.

ViWizard Spotify Music Converter Key Features
Convert and download Spotify songs to MP3 and other formats
Download any Spotify contents at 5X faster speed
Play Spotify songs offline without Premium
Play Spotify on Marantz offline at highest quality
Save Spotify with the original audio quality and ID3 tags
1

Launch ViWizard and Import Songs from Spotify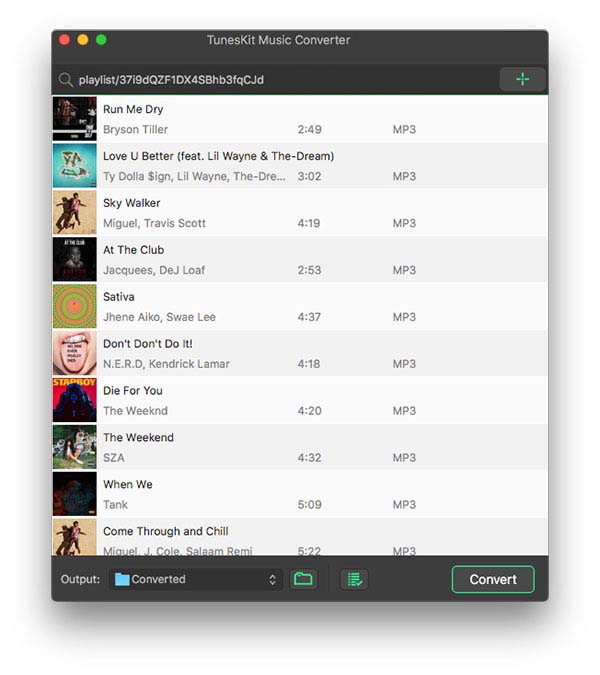 Open ViWizard software and the Spotify will be launched simultaneously. Then drag and drop tracks from Spotify into the ViWizard interface.
2

Set Up Output Parameters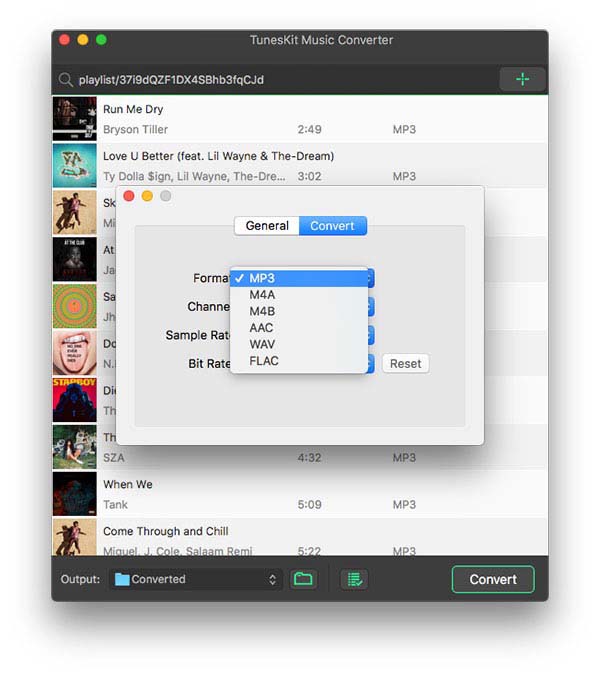 After adding music tracks from Spotify to ViWizard, you can choose the output audio format. There're six options including MP3, M4A, M4B, AAC, WAV and FLAC. And then you can adjust the audio quality by selecting the output channel, bit rate, and sample rate.
3

Start the Conversion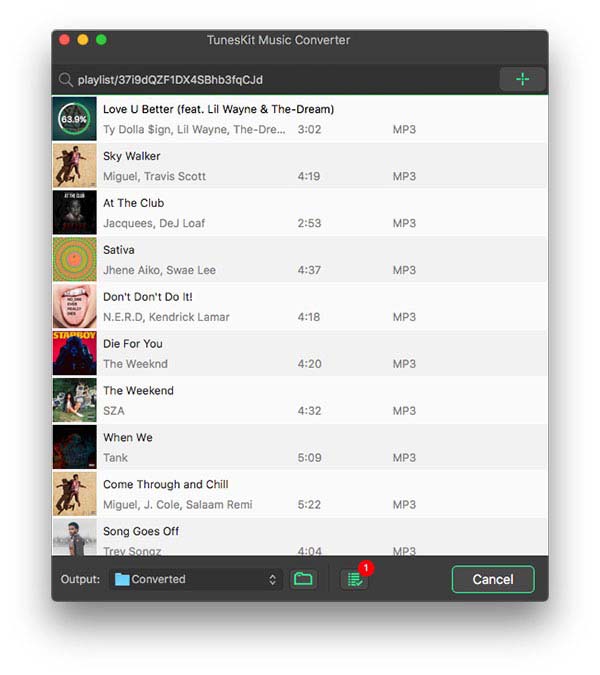 Once all the setting is finished, click the "Convert" button to start loading Spotify music tracks. After the conversion, all the files will be saved to your specified folder. You could browse all the converted songs by clicking "Converted" and navigate to the output folder.
4

Play Spotify Songs Offline on Marantz Receiver

After download Spotify songs to your computer, you can access them on your file manager. And you can put these songs on your phone or directly play them on your Marantz receiver via Bluetooth connection.

More Spotify Tips & Tricks