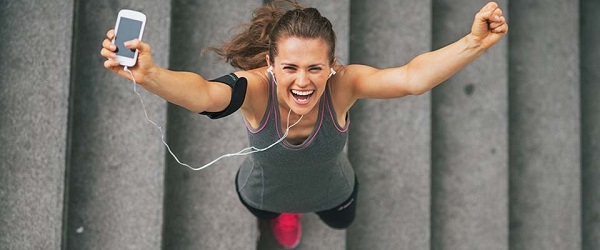 Music will always be our best companion when we are working out as it can guide our emotions, actions, and thoughts with different rhythms. For example, a strong beat and a heavy baseline would be great fuel for runners or those who are doing vigorous exercises. But if you are doing light ex cerci se like Yoga, then some meditation songs that have soothing instrumental notes and deep chanting. In general, a great playlist could motivate us and make our workouts more enjoyable, while a terrible playlist may totally ruin the fitness. Therefore, choosing the proper workout music could be pretty important if you're someone who works out quite a bit. If you are using Spotify as your major music streaming service, then you can read on the following article to find out the top 5 most popular workout playlists on Spotify containing different music types, including pop, rock, hip-pop, etc.
5 Best Spotify Playlists for Working Out
1. Run
If you are looking for the best playlist for doing some high intensity activities, this one will be the perfect option for you no matter you're running, cycling, dancing or weight training. Full of energy and strong beats, this playlist will give you the right tempo to keep your body moving constantly and push yourself to your limit as well as distract you from dwelling on how physically uncomfortable you are.
The fusion of 80's music and fitness was epic. It will always make us think of headbands, leotards, neon shorts, etc. This 80's playlist features Aerosmith, Vixen, Led Zepplin, and Heart and will definitely rock you out during your workout.
Yes, as the title suggests, this playlist simply contains natural sounds of bird chirping, raindrops, waterfall, crashing waves, and the wind. Therefore it should be a perfect playlist for you who are doing Yoga routine. These sounds will help to make your poses and transitions more smooth and easy whenever you unwind, relax or take deep strong breaths.
This playlist is a great mix of hip-hop, pop and house featuring Jay Z, Flo Rida, Calvin Harris, Kelis and others. The most amazing part of this great playlist is its music varieties going from hard gritty beats, into electronic piano, followed by engaging vocals. That's to say, you won't feel annoyed during workout.
5. Feelin' Good
Sometimes when doing exercises, you may prefer to some unbeat yet positive songs to push you out. In this case, the soul music will make you feel better. That's what this playlist about. James Brown, Jackson 5, Carla Thomas, and Bill Withers will give you a perfect beginning for your morning workout.
More Tips: Convert Any Spotify Playlist for Any MP3 Player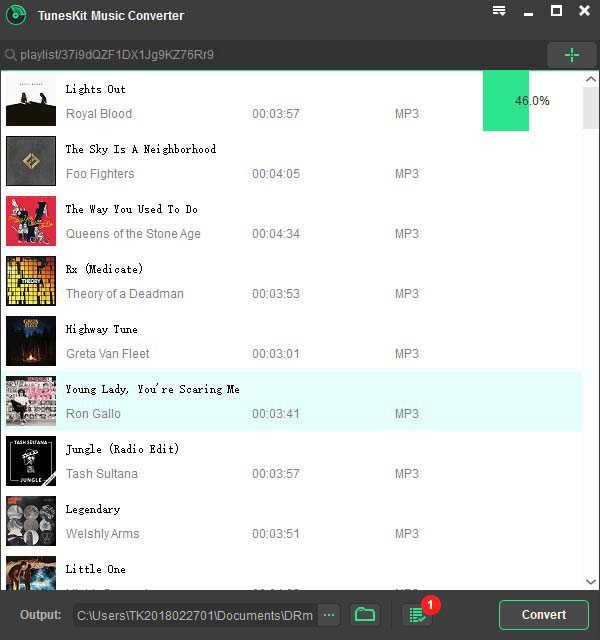 Once you got any of those top workout playlists on Spotify, you may prefer to sync the songs to specific music player for listening, such as Sony Walkman or iPod as they are lighter and more portable than smartphones. However, as you may know, songs you downloaded from Spotify are not allowed to directly transfer to those MP3 players due to the DRM protection. Besides, if you are using the free plan of Spotify Music, you don't even have the access to download those playlists at all. What should you do? Don't worry. In this case, all you'll need is a smart Spotify downloader and converter that has ability to download and convert any Spotify songs and playlists without limit. So here you are suggested to try ViWizard Spotify Music Converter for Windows/Mac, a powerful all-in-one Spotify music DRM removal tool that can help you crack Spotify DRM and convert any Spotify playlist and stream to common audio format, including MP3, WAV, FLAC, etc. For more details on how it works, please visit: How to Transfer Spotify Playlists to Sony Walkman.
More Spotify music tips & tricks